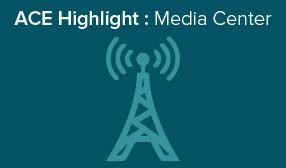 Getting media attention can have a great impact on any organization, nonprofits included. This week we highlight our updated media center page.
We recently redesigned the page to make it even easier to navigate so that journalists and bloggers can find current and engaging content for their stories. The new page features our conference presentations, printed materials, research project highlights, and interviews, making it easy for reporters to find the information they need quickly and easily.
Check out our media center and let us know your thoughts in the comments below!