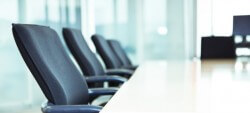 ACE is excited to welcome our three newest Board Members: S. Greenberg, Sam Bankman-Fried, and Peter Singer.
Greenberg runs his own quantitative hedge fund (we recommend watching his TEDx talk on improving your life by thinking in terms of uncertainty), and Bankman-Fried recently started working at a trading firm. Perhaps needing no introduction, Peter Singer has been a prominent leader in the animal advocacy arena for decades, and is one of the most widely read of all contemporary philosophers on topics like global poverty, the ethics of using animals, and effective altruism.
We are privileged to welcome such an elite group of professionals onto our board. We strive to be transparent, so if you're interested in learning about our board or what happens at a board meeting, you can view our latest discussions in our monthly meeting minutes.
We thank all of them for joining our team, and look forward to improving our work through their contributions.