*Editors note: The author's name has been removed from this post at their request.
Does Beyond Meat™ make New Harvest obsolete?
[For some clarifications and a response, see matheny's comment.]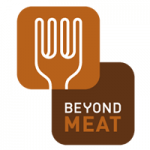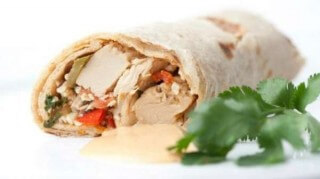 New Harvest is a unique charity within the animal cause. It was founded in 2004 to provide grant support for research on the development of meat substitutes, in particular – in vitro meat. In theory, every hour that we accelerate the end of factory farming could conservatively mean over 1 million years of suffering averted. For this reason, many believe that New Harvest represents a unique giving opportunity: if we give enough money to New Harvest, it will simply be a matter of time until in vitro meat is developed and replaces conventional animal agriculture, ending the suffering of animals on factory farms.
This belief is shared by a number of Effective Altruists as well as by some large groups in the animal movement; for example, People for the Ethical Treatment of Animals (PETA) recently extended its $1 million contest for the first marketable in vitro meat. Many activists, exasperated with their unsuccessful experiences at changing the minds of people around them, turn to New Harvest in the belief that absent chemically-identical products at cheaper prices, the public could never be stopped from eating the products of factory-farmed animals.
As altruists concerned about most effectively reducing suffering, does New Harvest then merit our financial support, as an optimal charity to bring about an end to factory farms? I argue not.
Beyond Meat™ is a new company that released its products to market this year. Using research by scientists Fu-hung Hsieh and Harold Huff at the University of Missouri, it has developed a product made of purely plant-based ingredients that mimics chicken to such a degree that renowned New York Times food journalist and author Mark Bittman claimed that it "fooled me badly in a blind tasting". Recently covered by Time Magazine, Slate, and NPR, Beyond Meat is spreading quickly, costs no more than organic chicken, is full of protein and iron, and contains far less fat and no cholesterol in comparison with the animal-product. As demand grows and production scales, there is good reason to expect its price to drop to that of regular chicken. At that time we'll have a product whose every discernible physical property is virtually identical to chicken. This makes me wonder: why spend millions of dollars and several more decades trying to grow chicken in a lab?
Well, one might argue that the public will never choose a plant-based alternative over 'the real thing'. However, this seems doubtful – presented with two virtually identical choices, one healthier, and the other made of animal flesh produced synthetically in a lab, how many people are likely to choose the latter?
In contrast to Beyond Meat™, in-vitro meats are likely still a long way from being commercially viable, both in terms of inexpensive scale production and taste/texture. Currently, the growth solution that is used is extremely expensive and, barring some revolutionary innovations, it is likely to stay that way for a while. It'll also take years of refinement before these meats are indistinguishable from the real thing. Lastly, and perhaps most importantly, lab-grown meat presents a large consumer hurdle because of the "yuck" factor in the public's reaction to synthetic lab-grown life.
Regardless of whether in-vitro meat or plant-based alternatives are what will ultimately replace factory-farmed chicken, the best way to promote these products will be to create demand for them. Effective Animal Activism's [now Animal Charity Evaluators] top charities undertake precisely this activity. For the activists referred to earlier who point to slow progress in this domain: in the course of the last four years of the previous decade, US college populations experienced a 100% rise in veganism and a 50% rise in vegetarianism (1% to 2% and 8% to 12%, respectively). Concurrently, meat consumption has declined 12.2% over the past 5 years. These organizations, in addition to reducing the numbers of animals suffering in factory farms, inculcate long-term ideological concern for animal suffering among the public. This added benefit will likely eventually translate into concern for other domains of animal suffering, including experimentation, clothing, entertainment, and wild animals. In contrast, the technological fix that New Harvest would facilitate produces comparatively less benefit in terms of the spreading of concern for animals.
In light of these considerations, it's doubtful that New Harvest represents the best long-term approach to reducing animal suffering. While New Harvest probably does a lot of good, we should not rely on it to be the sole cause of the end of factory farming. Activists who sit by idly awaiting the future arrival of the messiah in the form of in-vitro meat need to simply look around and realize that fake meat is already here – the time is now! The presence of Beyond Meat™ makes it a matter of increasing demand and reducing supply costs until animal agriculture becomes obsolete. Activities which accelerate and facilitate this are likely to be our best bets for reducing the greatest suffering in the most cost-effective manner.
Visit our top charities page to donate to the most cost-effective ways to reduce animal suffering, or the volunteering page for opportunities to give your time.