Summary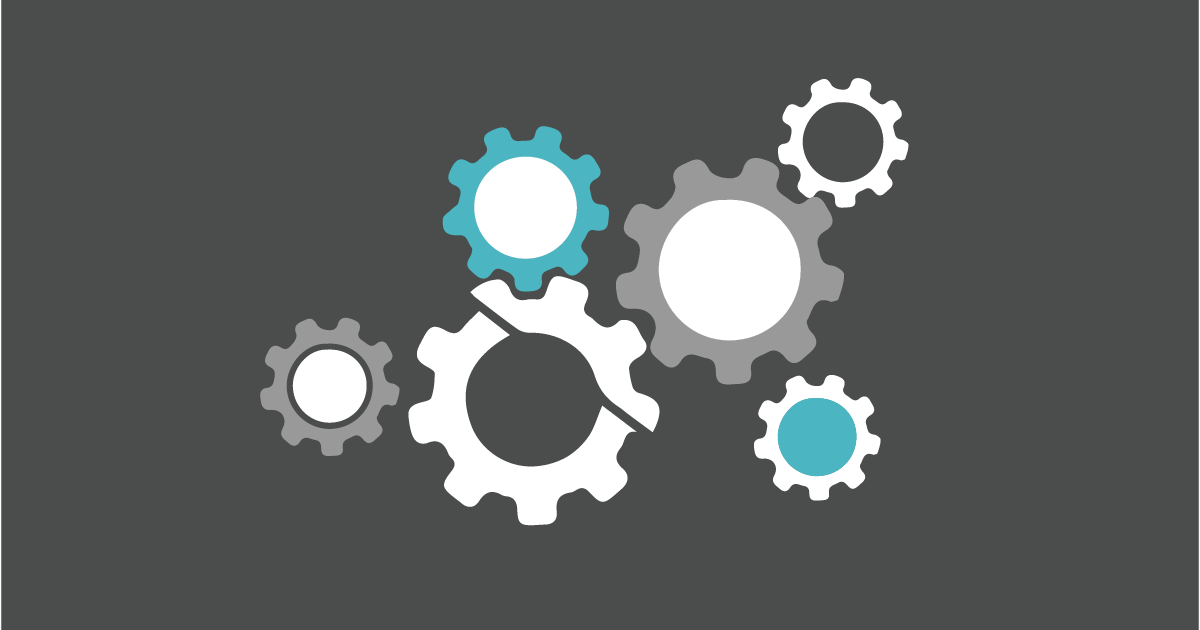 Since GiveWell released a blog post last year about the charities they'd like to see, some people have asked whether we have a similar wishlist. We think the conditions in animal advocacy are sufficiently different from those in global health and poverty alleviation that it doesn't currently make sense for us to push for new charities to address gaps in the animal advocacy landscape.
The reasons we're cautious about encouraging people to start new charities are:
Starting new charities is especially promising if there is robust research suggesting effective programs that are not yet implemented. In animal advocacy, we don't have firm priorities for which interventions we're most excited about, because there is a lack of applicable effectiveness research, so this benefit doesn't apply as strongly.
Starting a charity is hard and uses many different skills. We think that most people can do more good by working with (or donating to) existing charities than by starting new ones, even if they have skills that would make them better at implementing some aspect of a program than existing charities are. Because of lower overhead costs and the frequent synergy of animal advocacy programs, new ideas might be better implemented at existing charities.
Animal advocacy seems to be more constrained by funding than other effective altruism cause areas. Unless a new charity appeals to very different donors than existing charities, it will likely be competing with other effective organizations for limited resources and have a hard time raising substantial funds.
We discuss each of these issues below. And then, since there are still some charities that some of our staff would like to see, we list those and discuss our reasoning.
Lack of Firm Priorities
If there were particular programs or interventions which we knew to be exceptionally effective, but which weren't being pursued by existing groups, we might want to see new charities form to address these opportunities. In fact, even if a very promising type of program were being done by existing groups, we might still like to see new groups form to implement it better, to do similar work in other contexts or countries, or to create an opportunity for donors to fund just that program and no other side projects.
Right now, however, due to the state of research on animal advocacy, we don't think there are any such programs. The existing direct research on animal advocacy comes almost entirely from observations of organizations' existing programs, so we have a limited understanding of how well any tactic would work for animal advocacy that isn't already being carried out by at least one charity.
We can make some guesses about things that could be helpful based on observations from other contexts (like what other social movements have done, or how health programs have helped people change their diets), but this kind of reasoning doesn't lead us to have a lot of confidence in our predictions. So far, we don't think suggestions for new charities that we arrive at with only this kind of evidence would be compelling enough for us to provide them as official recommendations or positions. We might be more confident once we've done much more work on our social movements project. But at least for now, there aren't any animal advocacy interventions we're sure people should be working on that no one's doing already.
Additionally, the evidence for which programs are most effective is fairly weak even for programs animal advocates are currently working on. This is a problem we hope that the Animal Advocacy Research Fund will help to solve, by promoting more study of the base effects (e.g. vegetarians per 1,000 leaflets) of different advocacy methods. For now, we have a relatively good sense of the impacts of policy change campaigns, especially those which have been repeated many times, such as corporate campaigns. However, we have little understanding of the overall effect of any campaign where opinion and behavior change is believed to be a large part of the outcome, including programs as diverse as humane education, online ads, protests, and even undercover investigations. This makes it impossible to identify priority programs with the level of confidence we'd need in order to encourage advocates to start charities focused on specific programs; we simply don't know which methods we'd most want to spread.
One thing we do want to see more of is research! But we're not sure that starting new charities is the best way to do that. It seems likely that academics and existing charities are the groups best positioned to improve that amount and quality of research on animal advocacy, and we're not sure what gaps remain when these groups are taken into account.
To be clear, we see this as a reason not to make official recommendations for new charities, but we think it's still useful to discuss tentative ideas for new charities, especially those that are most exciting for their information value, rather than their direct impact.
Reasons to Favor Working with Existing Charities
Without firm priority programs to promote, we could still recommend that people start new charities focused on farm animal issues more broadly, since we have identified that cause area as very high priority. However, we must keep in mind the costs, as well as the benefits, of starting a new charity instead of working with or funding existing organizations.
Running any type of charity requires significant administrative skills, and both time and resources must be devoted to non-program tasks like ensuring the organization is in compliance with local regulations, keeping accounts, and raising funds through grants or public appeals for funding. Even people who have excellent insight and skills for running particular advocacy programs may not have all the skills necessary to keeping an organization functioning, or may not want to focus their time on these tasks. Indeed, it could be a waste of their specialized skills for them to do so; a particularly gifted humane educator will make the most difference if she is able to focus on visiting classes or training other educators, rather than spending significant amounts of time writing grants, managing tax forms, or taking care of other unrelated duties.
Furthermore, most programs are more difficult to implement well than they may initially appear. Organizations which have established programs are likely to have spent a lot of time solving problems, building systems, and improving their performance, in ways that may not be apparent to outsiders. They may also have built up networks of contacts or volunteers that allow their programs to reach places a new program couldn't. A person who has skills or ideas to improve on one aspect of a program doesn't necessarily have the skills to run a program which is better overall than existing programs. For instance, someone with exceptionally good writing and design skills might create a very persuasive leaflet, but struggle to print and distribute it efficiently. Overall, this might lead to worse outcomes than other leafleting programs.
In addition to these downsides, there are some benefits of starting a new charity. A new organization doesn't have existing programs or a way things have always been done, so there may be less bias and attachment to particular ways of doing things. Additionally, if someone has tried and failed to do certain work in connection with an existing organization, starting a new organization may offer a way to do the work that they want to do.
However, we think that overall, for people who want to work in animal advocacy and have skills relevant to doing direct work, it's usually better to find an existing organization to work with than to create a new one. This allows for more specialization of labor, so that everyone involved can focus on the areas in which they are most skilled. We encourage people who want to work in farm animal advocacy to first consider working with an established organization which can make good use of their skills.
Funding Constraints
Our charity evaluations and conversations with others in animal advocacy have usually concluded that animal advocacy, and farmed animal advocacy in particular, is often constrained primarily by funding. (There are a few exceptions; for instance, we think animal-free food businesses may be more constrained by talent, in particular the number of interested entrepreneurs and scientists.) This has major consequences for people who are considering a full range of possible ways to contribute to animal advocacy.
First, individual organizations are constrained by funding, which means our advice above about working for established organizations might be hard to follow. Charities often can't hire every good candidate they encounter; they have limited funding for new positions and many qualified applicants for most roles. This also suggests that in many cases the people working for existing charities are highly qualified, and it will be hard for new organizations to do better work simply by hiring better people.
Second, when most organizations in the field are constrained by funding, it seems likely that the field as a whole is constrained by funding. New organizations may struggle to find funding, if their potential funding sources are the same as those for other organizations in the field. However, organizations with unique approaches or access to funding from sources that don't otherwise support animal advocacy might be able to draw in money more easily.
Finally, where there are funding constraints, it makes sense to respond by increasing funding. Working in another field and donating to animal advocacy groups might be the best way to help, especially for people who can get well-paid jobs outside animal advocacy.
Charities ACE Staff Want to See
Jon Bockman, Executive Director
Despite concerns about people starting new charities without due consideration and proper investigation into opportunities for synergy, there are a few areas where I'd be interested to see more development.
On a general level, I'm optimistic about meat/dairy/egg alternatives, and a charity focused on promoting those could be valuable. I'm also keen to see more charities focused on campaigns in India and China, though it's certainly possible that there are outstanding groups doing work in those areas right now that we haven't been able to located due to language constraints.
At a talk I gave at NYU in 2015, I met a professor named Garrett Broad, and he really spiked my interest in the need for diversity in the movement. Not only to appeal to larger audiences, but because our success as a movement will likely improve if we make efforts to be more inclusive than we have to this point. As Garrett noted to me, it's simply a matter of prioritizing that aspect of our advocacy, and I'd not only like to see charities do this more in general, but would also be interested in seeing a charity focusing on that aspect of building the movement.
Finally, I would like to see an organization focused on a coordinated effort to use effective tactics in humane education programs across the country. There are some groups that do work in a similar way right now, but I'd like to see a nationwide effort with a developed curriculum that has been tested and improved through research. Our own humane education study didn't show strong results (though due to its small sample size, it would only have detected a fairly large effect), but in my experience in giving talks at colleges, it seems like there is more value in speaking to a captive audience from a position of authority about these important issues than we have perhaps recognized up to this point, especially if presenting to larger classes or in auditorium settings.
Allison Smith, Director of Research
For the reasons above, I'm not very optimistic about people going out and starting new charities. However, there are some charities and programs that I hope are out there without my knowing about them, and if they exist I'd like to hear about them.
I think there is an opportunity for the farm animal advocacy movement to build solidarity and joint campaigns with movements with related goals, such as the labor rights movement and the environmental movement. However, I know of very few organizations which focus on these intersections (the Food Empowerment Project is one). I'd like to know about more work in this area.
I would also like to know more about organizations working primarily on farm animal issues in India, China, and other developing countries. We've spent some time looking for these groups in the past, but due to language issues and our lack of local knowledge, it's likely that we're missing some I'd like to know about. I am especially interested in groups local to the areas where they work, which I would expect to have a better understanding of the systems they're working in, but these groups are harder for us to find than US and European groups which do work in developing countries, because they are less likely to have English websites, to go to conferences we attend, and to have contacts in common with ACE.
Greg Boese, Advocacy Research Program Officer
I do not have a strong intuition about whether to recommend starting a new charity, though here are a few disconnected ideas. First, I think it would be generally useful to have stronger evidence about the effectiveness of various animal advocacy interventions, and so I would like to see existing organizations incorporate research and evaluation into their day-to-day activities. To this goal, a new or existing charity might consider specifically helping advocacy groups to implement concrete evaluation policies and practices, and maybe provide relevant training.
Second, I'm curious about the benefits of targeting demographics of people who we think might be particularly effective at influencing social norms and/or advocating for policy changes such as physicians or lawyers. To this goal, a new or existing charity might consider experimenting with activities similar to Raising for Effective Giving or Skeptics for Charity, but in the context of animal advocacy.
Finally, I am optimistic about efforts to innovate our food systems (e.g. Good Food Institute), though I would like to learn more about whether there is room for a new or existing charity to work on simply increasing the availability of fresh and affordable fruits and vegetables, as opposed to increasing the availability of plant-based alternatives and/or cultured meat.
Jacy Reese, Researcher
I think people excited about creating new charities should usually first try implementing the planned intervention at an existing charity by joining the organization or suggesting it to their leadership. If someone wanted to start a program for one of the following ideas, and was unable to do it through an existing charity, I would strongly consider supporting that new organization with my personal donations:
Confrontational tactics to push for specific, tractable policy goals, such as humane reforms and, eventually, partial abolitions (e.g. in a certain region, or of trade). This charity could learn from the successes of Verein Gegen Tierfabriken in Austria.
Connecting a specific social movement to animal protection, e.g. Libertarians for Animal Rights, by conducting outreach at events in that movement, sponsoring articles that relate to both fields, etc.
Nonconfrontational outreach (e.g. presentations, articles) with explicitly abolitionist messaging, very little focus on individual dietary change, and a strong emphasis on science, evidence, and logical arguments.
Research and implementation of small-scale interventions that reduce the natural suffering of wild animals, such as a medical treatment program that improves quality of life with little impact on population size.
Toni Adleberg, Research Associate
I would like to see more efforts to expand the animal advocacy movement by making it more diverse. Most veg*ns are young, educated, and female (and many are white, though studies about vegetarianism and race have had mixed findings). Some interventions specifically target individuals in these demographics. In some ways, that seems like a good strategy. We should target the people who we will most likely be able to influence, according to the evidence we've collected so far. However, I feel that we can't succeed as a movement without a wide range of voices, ideas, and tactics. Creating and promoting more joint groups or campaigns with other social movements might help in this regard.
Kieran Greig, Web Data Analyst
Firstly, I would like to see an independent animal advocacy research group attempt to study intervention effectiveness, as the current limited evidence could mean that high quality empirical studies would lead to improved intervention prioritization by animal advocates. I feel existing organizations and academics are unlikely to sufficiently fill important research gaps in the near future.
Secondly, I think fish welfare is generally neglected by animal advocates and I would be interested in initiatives that directed resources towards that end.
Lastly, I believe the preliminary evidence (p.23-25) that documentaries are one of the most effective interventions means documentaries are a relatively promising intervention which a new or existing charity could direct more resources towards.