ACE recently released our intervention recommendation criteria, and now we are pleased to release our first intervention review composed using those guidelines. We chose to review corporate outreach for two main reasons: corporate outreach is very different from other interventions we've written evaluations for, and it is used by many groups we have evaluated or would consider evaluating. For these reasons, understanding it better makes our evaluations of charities stronger.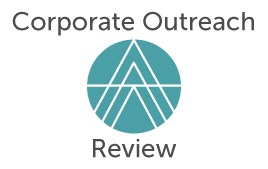 To conduct the evaluation, we talked to animal advocates at The Humane League and The Humane Society of the United States, two organizations which use very different tactics to conduct their corporate outreach work. We also drew upon conversations we'd had with animal advocates at other times, our general background knowledge about animal advocacy, and other materials we found relevant to questions we had. To organize our thoughts and ensure that we hadn't missed any crucial angle of thought, we filled out our full intervention evaluation form. We then condensed our findings into a more readable page, with citations explaining the support for our claims. Here's our final recommendation–read the full review to learn more.
Do we recommend it? Why or why not?
We recommend corporate outreach conditionally, as an intervention which has extremely high potential to increase animal welfare in the short to medium term when conducted thoughtfully. Only some kinds of corporate outreach interventions appear to reach this potential, most notably those that are part of a larger strategy targeting an entire industry. Furthermore, we believe that a sustainable approach to animal advocacy must also consist of elements that attempt to influence public opinion more directly, both to provide further impetus for institutional change and because changes in norms and public opinion have clearer long-term effects than changes in corporate policy or the law alone.
Future intervention evaluations will also use this method and general format, and we expect to revise earlier intervention reviews for consistency at some point in the future. What can we improve in our next intervention review? Is there a specific intervention you think we should evaluate next? Let us know in the comments below.