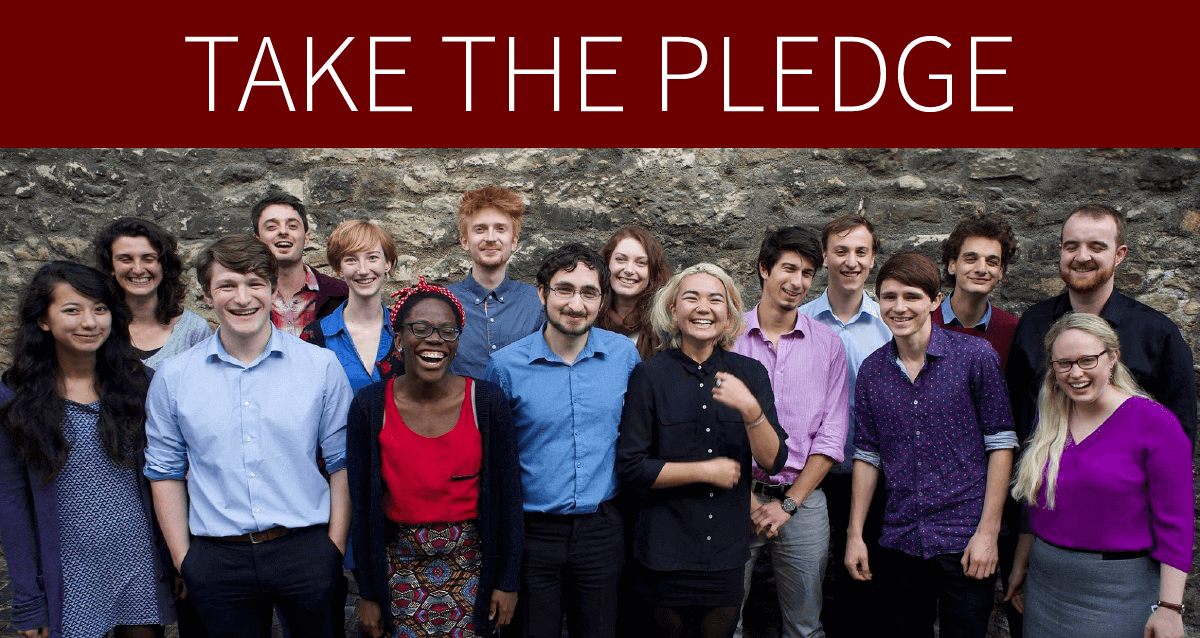 Many people make resolutions at this time of year, most commonly concerning personal health or habits. However, there is a growing community of people who are starting off the new year by committing to help others. Recently, ACE's Research Associate Jacy Reese wrote an article about his Giving What We Can (GWWC) pledge to give 10% of his income to effective charities this year.
Launched in 2009 by Oxford philosopher Toby Ord, Giving What We Can is a community of people who have committed to giving 10% of their earnings to effective charities. Currently, GWWC has over 1,500 members, who collectively have pledged to give almost $600 million. While GWWC's own research is focused on poverty relief organizations, they encourage their members to give to whatever organization they think will help others the most with that donation. People who believe they can make the most difference by donating to effective animal charities are therefore heartily encouraged to make the pledge and join the community of givers.
Giving What We Can aims to inspire people to give significantly and to the most effective charities. They believe that asking members to give 10% to effective charities strikes a good balance, because it is a significant portion of one's budget, yet a feasible number for most people in the developed world to give. By asking members to make their pledges public, they hope to create a culture of effective giving that will inspire others to join in.
In animal advocacy, even a small amount of money donated to an effective charity can reduce a huge amount of suffering. Creating a culture of significant, effective giving among animal advocates has the potential to create powerful positive change in the lives of animals. Those wishing to make a difference for animals in 2016 can join the GWWC community by signing the pledge, sharing with their friends, and giving to charities that have the biggest impact.
Join GWWC's 2016 pledge drive by becoming a member before January 10th. Follow their Facebook event to meet others taking the pledge. For more information on effective animal charities, see our recommended top and standout charities.