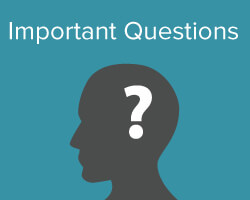 All of the work we do at ACE is for naught if we don't consider serious philosophical questions related to the effectiveness of animal advocacy organizations. To that end, we've created an "Important Questions" document that raises many of the questions that pervade the advocacy community. The purpose of this document is not to answer these questions, but to provide a single resource that compiles a variety of viewpoints for consideration.
Today, we're making this work-in-progress document publicly available, and asking members of the community to add resources to pertinent sections. ACE staff has added some resources, but do not consider the current list to be exhaustive in any sense. Once we have collected a sufficient number of references, we will use this document to develop and refine ACE's positions on some of these important questions. Thank you in advance for all of your help!
Some example questions include:
Do welfare campaigns actually result in better conditions for animals, or do they allow consumers to be complacent in their consumption of animal products?
Does highlighting extreme cases of abuse in animal ag, and prosecuting those who commit them, result in improved welfare policies and overall gains for animals, or do they create a scapegoat for the industry?
Is it more effective to ask for small changes or big changes? Which approach tends to be more effective in animal advocacy – "foot in the door" or "door in the face?"
Is it more valuable to focus on creating social change / new vegans, or to focus on creating more activists?
Thank you in advance for your contributions – we appreciate any overall thoughts in the comments below.