My experience as an intern with ACE
Erika Alonso has just finished her internship as ACE's Communications Intern. Here is a brief summary of her experience.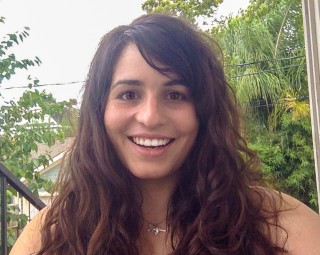 Last April, I ran a workshop at the North American Critical Animal Studies conference on how animal activists can communicate more effectively with their target audience. It was during my research on this workshop that I came across Animal Charity Evaluators. Many people know that research on effective animal advocacy tactics and strategies is sparse, so I was excited to discover an organization dedicated to finding the most effective strategies to help animals. I applied and was accepted as the Communications Intern.
I anticipated an internship similar to what I had experienced while working on my BBA in Marketing: an endless laundry list of arduous tasks that no one else had the time or patience to endure. But instead, I found a team that devoted effort to my skill development, expressed interest in my ideas, and helped me grow as an activist.
Once hired as an intern, I was paired with the communications manager, Eric Herboso, who was a wonderful teacher and has since become a great mentor. Eric took time to teach me invaluable skills, including SEO optimization and web design. When I first started at ACE I couldn't even read HTML, but by the end of July I was redesigning our homepage!
Even though I spent most of my time working on communications and design, there were numerous opportunities for cross-departmental collaboration. The entire staff, interns included, would meet once a month via video chat to discuss our individual projects and brainstorm new ideas. Every team member was highly valued by the organization.
My time with ACE was a welcomed challenge that resulted in the most fulfilling work I've experienced in my career. Here are a few highlights.
Print Design
I developed two different print design projects: a booklet and brochure that feature ACE's research and recommendations. These creative jobs were extremely rewarding.
Graphic Design
I had the opportunity to build my graphic design portfolio; I designed infographics, icon illustrations, and the new homepage layout to name a few.
National Animal Rights Conference
Executive Director Jon Bockman even surprised everyone when he announced that he had purchased the interns' tickets to the AR national conference! I learned so much at the panel discussions and met many amazing animal advocates.
Interning at ACE gave me important experience in understanding animal advocacy organizations, taught me numerous skills I will be able to use in a wide range of future work, and introduced me to hard-working, compassionate people whose insights continue to inform and impress me. I feel great knowing that I made an impact that will contribute to helping activists maximize our impact for animals, and what I learned will be invaluable as I continue my career in animal advocacy.
I enjoyed my experience so much and I am proud to announce that I will continue my work with Animal Charity Evaluators in my new role as Digital Media Manager!
Want to Intern with ACE?
After having such a positive experience as an intern, I would encourage anyone interested in animal activism or effective altruism to apply. Even if you aren't able to dedicate the time required for an internship, we are always looking for new volunteers. Sound good? Then come join our team!