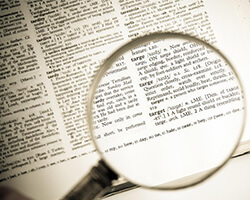 At ACE, we work to be as transparent as possible. This includes featuring a wide array of our internal materials on our site, such as our strategic plan, our policies, and our board meeting minutes.
Ideally, we would extend this transparency to every component of all of our reviews; unfortunately, resource limitations prevent us from doing that. However, I am proud to announce our new footnoted reviews for our top charities, Mercy For Animals and The Humane League. These reviews contain the same core content from our last round of recommendations in May, but now we have added footnotes to more thoroughly explain our thinking for those who are interested in the logic behind our statements.
We intend to continue doing these heavily footnoted reviews for our top charity selections. If we grow our staff, then we can consider using this system for all of our reviews in the future.
What do you think of this new footnote system? Is it useful, or do you find it unnecessary? Let us know in the comments below.