VegFund, one of EAA's [now Animal Charity Evaluators] standout charities, released today a summary of the findings of a new video efficacy study they conducted together with the Faunalytics, examining the effectiveness of four different videos used in Online Veg Ads, a top intervention.
EAA's top charities both use the Farm to Fridge video, after trial-and-error refinement supported its effectiveness. So how did it fare in comparison with other videos used?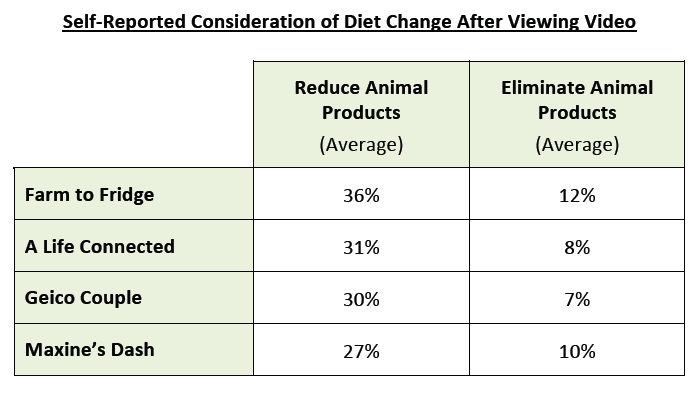 Arguably even more important were the self-reported motivations of people considering reducing consumption: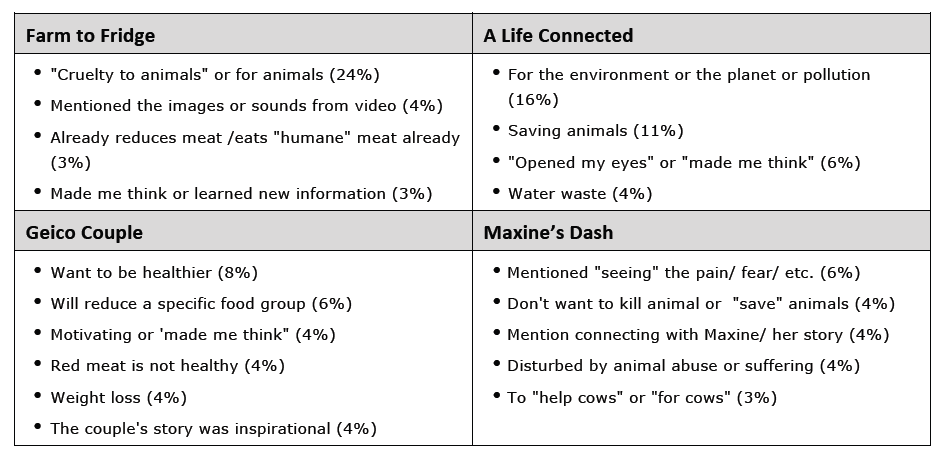 The report concludes:


Finally, the report notes further questions to investigate: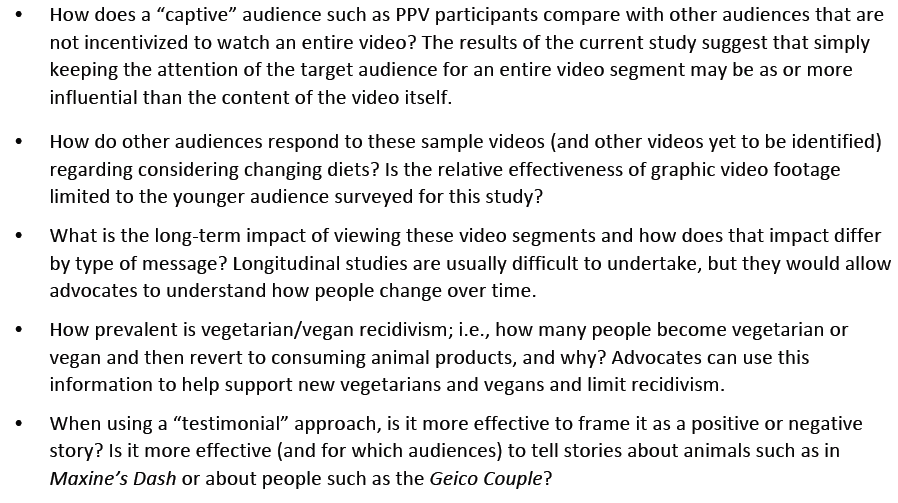 Full study report here.