(NOTE: This post was made under Animal Charity Evaluators' previous name, Effective Animal Activism.)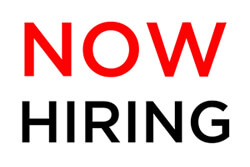 Interested in being in the front lines of the movement towards effective altruism? We've got great news for you! Several organizations from the Centre for Effective Altruism (including EAA) are recruiting, and now is the perfect time to become involved.
EAA is hiring a Community Manager as well as a Director of Research. Both positions will officially begin as internships, but can lead to part-time or full-time employment with our quickly expanding team. If you want to help EAA but don't fit either of those profiles, then you can apply for a general internship instead!
80,000 Hours is also recruiting for several internships as well as a Careers Analyst, Director of Fundraising, and Finance Manager. Start your journey with this former parent organization of EAA by applying online.
Giving What We Can is seeking applications for three important positions within their organization: Director of Communications, Director of Community, and Director of Research.
Lastly, the Centre for Effective Altruism is looking for a Research Fellow in Global Prioritisation.
This is your chance to become an integral part of the growing movement of effective altruists. Apply today!