Summary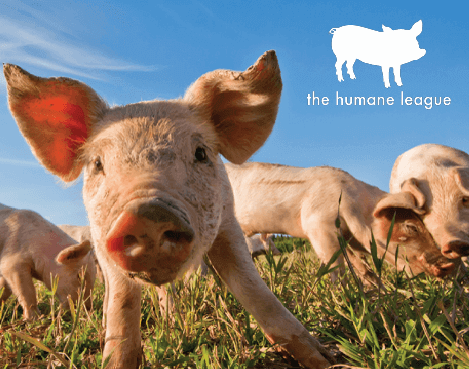 We're happy to see that The Humane League (THL) has received a substantial grant from the Open Philanthropy Project (Open Phil). The grant will provide THL with $1,000,000 over two years to support their corporate campaigns and outreach. This represents roughly a 60% increase in THL's budget based on our estimate that THL spent around $850,000 in total in 2015, including around $200,000 on corporate campaigns.1
The Open Phil grant is substantially larger than our estimate that THL could comfortably absorb a $380,000 budget increase in 2016. Because of this, we want to revisit our thoughts about THL's room for funding. In addition to reading what Open Phil has published about the grant, we contacted David Coman-Hidy, Executive Director of THL to better assess the situation.
The summary of our updated view is that the Open Phil grant has filled THL's immediate room for new funding for corporate campaigns completely or nearly completely, but THL can probably comfortably absorb more funding in other departments.
The expansion of the corporate campaigns program may affect THL's room for more funding in other areas, since it will require senior management to oversee substantial growth in the campaign staff. However, we have confidence in THL's organizational leadership, and they seem to be well-positioned to experience some growth in other areas even during this expansion.
Ultimately, we think that considering the overlap between the areas of growth we identified in our review and the activities funded by the Open Phil grant, THL can probably still absorb at least a $280,000 budget increase from other sources this year. In our review we estimated that half of THL's growth might come from ACE-directed donations, so we still think they could use an increase in funding of $140,000 from ACE-directed donors. Of course, since they've also been an ACE top charity in the past, some ACE-directed donations won't qualify as additional funding. So far we're aware of moving a little over $3,000 to THL through our internal system, compared to over $211,000 total in 2015. As of the time of this writing, we think THL has not exhausted its room for new funding, even given the large Open Phil grant.
The Open Phil Grant Has Filled THL's Room for Funding for Corporate Programs.
The recent grant funds the larger of two budgets THL proposed to Open Phil. This includes 8 new staff positions, as well as additional expenses for travel, materials, and office space. We think this amount of expansion is probably possible from THL's current position, but that expanding more quickly than this in the next few months would be very hard. We expect that THL and Open Phil would agree with this view. When we reached out, THL did have some ideas for additional growth in the corporate campaigns department, but we think such growth would probably happen in 2017 or later, rather than this year.
The Open Phil grant is planned to cover the corporate campaigns expansion for two years. This will allow THL some stability in planning their growth. However, if the grant is not renewed, they may need additional funding from other sources to support the expanded corporate campaigns department. We are still planning to reevaluate THL's room for more funding as part of our annual review process this fall.
THL Is Probably Still Able to Grow in Other Areas.
In our review, we identified several potential areas for growth for THL that won't be funded by the Open Phil grant. These include opening additional local offices, hiring more staff for the campus outreach program, and increasing the number of online ads they run. While very fast growth in the campaigns department will use administrative resources that might otherwise be available to support growth in other areas, we don't think it will use all these resources. In particular, THL recently expanded their senior staff by hiring Jon Camp as their new National Grassroots Director, freeing Andrea Gunn for other projects (like helping expand the corporate campaigns team) while maintaining capacity to expand grassroots programs.
We're also reassured that David Coman-Hidy told us he still expects THL to have room to support growth in these other program areas. We've found THL's plans for expansion reasonable in the past, and they've generally grown as fast as they thought they could, although not necessarily in the same ways they expected. They have also usually been willing to discuss problems the organization has encountered, and we think that if David expected the corporate campaigns expansion to prevent them from growing in other areas, he would be likely to tell us. For example during our 2015 review, David told us that initially the expanded corporate campaigns team and the grassroots team seemed disconnected from one another, which made them less productive, and described how THL had solved this problem. We likely would not have learned about this if no one from THL had told us about it, and we'd expect some organizations (but not THL) to avoid telling us about past problems even if they have been resolved.
Finally, the structure of the Open Phil grant will probably minimize the resources needed, given the size of the expansion it's funding. Because it is a single block grant that supports two years of programming, senior leadership won't need to worry about expanding the program more quickly than can be sustained financially. Additionally, they can add staff and expand programs in the way that makes most sense given that the whole expansion will happen, rather than filling positions one at a time as funding becomes available.
How We're Thinking of THL's Room for Funding Now.
In our most recent review of THL, we estimated that they could easily absorb a $380,000 budget increase in 2016, and we speculated that about half of this might come from ACE-directed donors, with the other half coming from other fundraising THL did. We did not account for the Open Phil grant or something like it when we wrote our review, because of the very large size of the grant and the fact that it's the first grant Open Phil has announced in the area of farm animal advocacy.
Both the grant and ACE's review considered specific areas where funding could be used, and the overlap is actually fairly small. Specifically, both ACE's room for funding estimate and the grant budget include the salaries for a staff lawyer and two other corporate campaign staff positions. At typical THL salary levels, this would account for about $100,000 per year. This means ACE identified room for $280,000 more in additional funding which won't be covered by the Open Phil grant. We still think it's reasonable to assume THL will raise half their new funding (through usual sources) on their own and half through ACE-directed donations, since this was based on the history of ACE's interactions with THL, rather than a detailed understanding of how much new fundraising they were positioned to do. So we think there's room for ACE to direct $140,000 in new funding to THL this year.
Since THL has been one of our top charities in the past, there are also donations directed by us that don't represent fundraising growth this year. Last year ACE directed over $211,000 in donations to THL. So far this year we're aware of directing a little over $3,000. As of February 2016, we think donations to THL are still likely to be useful in the immediate future.
We also want to note that some people may be particularly excited about helping expand THL's corporate campaigns program. Corporate campaigns have some of the clearest short-term effects of any animal advocacy, and THL's in particular have been very successful. However, ACE generally recommends making unrestricted donations, because we're confident in the leadership of the organizations we recommend. In THL's case in particular, we think donations will still be well-used if the corporate campaigns program is fully funded. Donors may still want to tell THL they are excited about the corporate campaigns program, so that THL knows there are donors who would be happy to fund further expansion if possible.
---
Based on extrapolating the figures they provided us for the first ¾ of 2015 to cover the entire year. See our cost-effectiveness estimate for THL. Since THL grew during 2015, their actual budget for 2015 is probably slightly higher than our estimate.