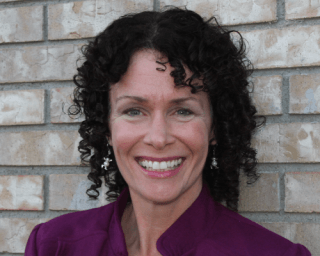 Hi! My name is Dee Perez and I just started working as a Research Associate for ACE.
I grew up in a pretty normal American family. We ate meat and wore leather. My dad and brother enjoyed hunting. We raised horses and participated in horse shows and also went to rodeos as a family. My family would say they loved animals, but I loved them differently. I have always been the type of person to question things and as my awareness grew, so did my questions. Was it really loving to shoot deer or be harsh when training horses? My questions didn't sit well with my family, because it led to uncomfortable discussions. My family didn't want to change their habits–many people don't, but I did. For instance, when I learned about animal testing, I became committed to buying products that were not tested on animals. The first time I saw my dad kill a deer, I refused to eat it. When my brother and I raised a calf, I could not let it be killed for meat. When I saw a horse break a leg during a rodeo, I stopped thinking of rodeos as entertainment but as activities that caused harm to animals; going to rodeos was no longer fun for me.
The writer Alice Walker once said, "You do your best, and when you know better, you do better." That has been my path. The more I learn about how human activities affect animals, the more inspired I am to change my actions to reduce suffering.
Before coming to ACE, I spent more than 20 years in higher education. I developed and managed grant-funded programs, serving underprivileged and at-risk students, and building programs that allowed better access to college. I also taught English, communication, research skills, and a variety of writing classes at colleges and universities. I hold a BA in English/Communications, an MFA in Nonfiction Writing, and I've done extensive graduate coursework in business management, marketing and PR.
In the last several years, I've become more focused on working on behalf of animals. I developed a year-long series of classes for the university where I worked called Two-Legged and Four-Legged: Exploring Human Relationships with Animals. In that class we explored myriad issues around companion animals, wild animals, captive animals, and animals used for food, clothing, and research. As my knowledge and understanding about animal issues grew, so did my desire to do more to help animals.
I left higher education in 2012, hopeful that my next career phase would be in animal welfare. I earned a certificate in Animal Behavior and Welfare, and have done grant writing, fundraising and marketing for animal-focused nonprofits for the last few years. I started connecting with animal advocates where I live in southern Oregon, and developed a blog with the local newspaper that focuses on animal issues. And now, I am so happy and excited to be working with ACE. I'm thrilled to get to use my research and writing skills to explore the work being done on behalf of animals, and to help people make informed decisions about their own animal advocacy.
I think the work of ACE is unique in that we focus on ways to most effectively reduce or eliminate animal suffering. While all work done to help animals is valuable, looking at larger impacts in a more holistic and research-oriented way can help those of us who love animals understand advocacy in a broader, deeper context. I am so happy to be working with the great people at ACE, and I look forward to connecting with animal advocates around the world in this important work.