In this post, several ACE staff members explain where they gave their charity contributions this year. This is intended to give interested readers examples of different approaches to charitable giving, from some of the people most familiar with our materials.
Jon Bockman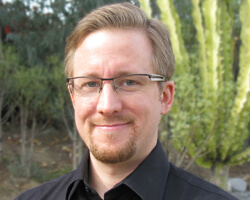 Darina and I share finances, and thus we contribute collectively. We have directed the bulk of our donations to Animal Charity Evaluators (55%), as we feel that ACE's work is novel in this field, and incredibly valuable to the success of all animal advocates. We feel strongly that farm animal advocacy is an underserved cause area, and ACE's work to promote farm animal advocacy, top animal charities, and general tips and advice seems like an optimal way to make progress for animals. Also, ACE is a young organization and in need of funding.
We also contributed to Vegan Outreach (22%), one of ACE's standout charities. We have supported Vegan Outreach for many years both as volunteer leafleters and donors, and we're impressed with the efficiency with which they distribute booklets to their target audiences. We appreciate their offering of free booklets to advocates as a way to get their foot in the door becoming active for animals due to the ease and low cost of leafleting in general.
We also contributed evenly to ACE's three top charities (17%). These donations don't make up a significant portion of our donations because we feel that ACE is already serving these groups well by recognizing their achievements and actively promoting their work. At the same time, we think they're especially effective organizations, and wanted to show support for ACE's recommendations, so we contributed to their campaigns.
Finally, we donated to America For Animals (6%), a small nonprofit that is focused on using technology to scale the effects of their work. We think there is great potential in using apps to encourage various types of advocacy, and their low level of funding means that our donation is especially important to enabling further progress. As a disclaimer, Darina works with this group in a strategic capacity, as they are also located in close proximity to where we live.
Allison Smith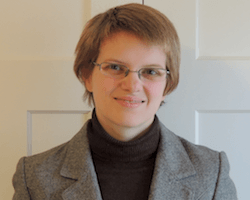 My finances are shared with my husband, David, and we make our donation decisions together. This year we're making three donations out of our donation budget. We also think of my work at ACE as partly an altruistic project; although ACE is now able to offer salaries closer to market rates, I would expect to make more money (but do less good directly) in another job. Our donation budget is smaller than it would be if we weren't thinking this way.
40% of our total donation this year went to Mercy For Animals to support their study on Facebook ads. We're pretty sure this kind of donation is fungible with their operating budget more generally. Our donation in particular was made in coordination with other donors who wanted to support this research; we expected the same total amount would be donated with or without our donation, but wanted to participate in good faith in the effort to build a community of donors. We also wanted to demonstrate donor support for research that informs advocacy, because charities often worry that donors won't understand or support donations being used to fund research instead of directly to fund programming. We are happy to support MFA's programs generally and think they're a good organization overall, so it's okay that our donation might have that effect instead of or in addition to increasing the amount of research that MFA does.
40% of our total donation this year will go to Direct Action Everywhere (DxE). Direct Action Everywhere is a young group focused on building a social movement for animal rights. ACE has not evaluated them.1 We're excited about funding them partially because they're such a young group and seem to have the potential to grow significantly. Relatively small amounts of funding can make a big difference to groups which are small and operate mostly through volunteer effort, because they can allow the group to sustain itself and grow to become more influential. I think it makes sense for donors who care about impact to make some of their donations to groups like DxE that don't necessarily have long track records and predictable effects, but that may be very effective. In our case, we know people on DxE's core organizing team and think their model of change has some good qualities (but don't agree with them on everything), and David sits on their advisory board. This makes DxE an especially attractive giving opportunity for us.
The remaining 20% of our total donation this year will go to The Humane League. We wanted to support one of ACE's top charities with this donation, and we chose THL because we like their focus on building community, their work on corporate outreach, and their humility and willingness to learn.
We also make some smaller donations that we don't think of as coming out of our donation budget or necessarily discuss with each other. For example, it makes me feel happy to donate a small amount of money to my college alumni fund, but I don't think that's comparable in effectiveness with our other donations.
Erika Alonso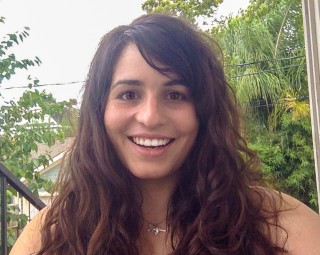 This year, about 80% of my charitable giving has been to Animal Equality in the form of monthly donations, and largely influenced by ACE's recommendation. An estimated 10% of my giving this year has been to Farm Sanctuary, and the remaining 10% was distributed in small gifts to ACE and The Humane Society of the United States.
The majority of my giving happens within the last two weeks of the year, as many charities offer matching campaigns where you can double—sometimes even triple—the amount of your donation. I find this to be the most effective time for me to give, and this year I plan on making a donation to The Humane League during their triple-matching campaign.
I believe that working full-time in the nonprofit sector is the most valuable contribution I can make, given the obstacles women face when reaching management levels with high-earning potential.
Jacy Reese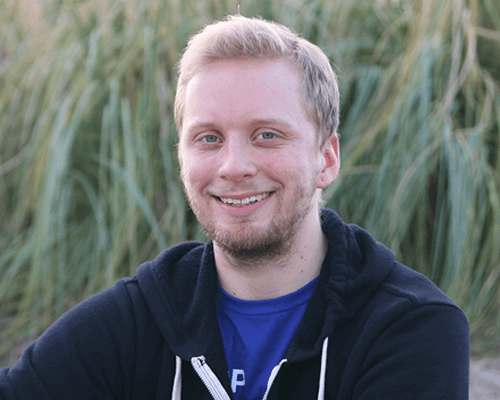 My finances are split with my girlfriend, Kelly, who is earning to give as a software engineer. We expect to donate significantly more next year, but most of the money we were able to give this year went to Animal Equality, one of ACE's top charities. We are especially excited about giving to Animal Equality right now because they have shown (i) remarkable cost-efficiency in their investigations and social media programs, (ii) outstanding organizational and leadership capability, (iii) substantial room for more funding, given their global reach and track record of successful expansion into new markets, and (iv) high quality messaging (e.g. focusing on more than immediate dietary change, speaking strongly against animal agriculture), which we see as especially important.
We also decided to give small weekly donations to different charities near the end of the year, in order to accomplish some immediate good while most of our disposable income went toward paying off educational loans and encourage us to explore several different organizations to better plan our larger gifts in the future. These organizations included the Nonhuman Rights Project, New Harvest, and Animal Equality. We expect to continue giving small donations to several organizations and making major gifts to a smaller number.
Two organizations we didn't support this year, but could see ourselves supporting next year, are The Humane League (THL) and Raising for Effective Giving (REG). In particular, we're excited about THL's corporate outreach program, which, despite low costs, has an immediate impact on many animals and produces concrete achievements that mark a public transition towards a more ethical society. We will be investigating whether we can reliably support this specific program in the future. REG and its umbrella organization, the Effective Altruism Foundation, are our current top choice for donations not targeted specifically at animal advocacy. We think they have shown remarkable organizational capability, especially with their fundraising from professional poker players, and they have thoughtful, antispeciesist values.
Kieran Greig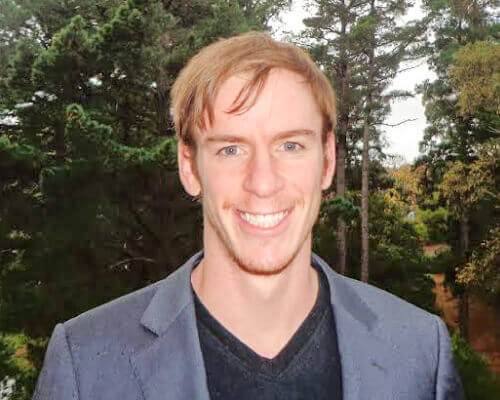 So far this year:
~

70% of my donations have gone to Charity Science (I am currently employed at Charity Science).

~

24% of my donations have gone to Animal Charity Evaluators (I am currently employed at Animal Charity Evaluators).
The remainder of my donations have gone to the Schistosomiasis Control Initiative.
Charity Science does fundraising and outreach for GiveWell and its top charities. I donated to Charity Science mainly because there's evidence suggesting the work of Charity Science acts as a multiplier for donations to GiveWell recommended charities and there's a large evidence base suggesting that donations to GiveWell recommended charities have a positive expected value.
Animal Charity Evaluators attempts to identify the best ways to reduce animal suffering. I donated here because I think that we have significant room for growth and that the work we do could potentially have a massive impact. It is also worth noting that I have volunteered for this organization at various times in 2015 as well, which I consider a donation of time.
I haven't fully decided where I will allocate my donations for the rest of this year nor how much more I will donate.
---
We accepted a donation from one of their core organizers early in 2014, and agreed that this meant we couldn't consider them for a recommendation until at least 2017, as laid out in our conflict of interest policy.