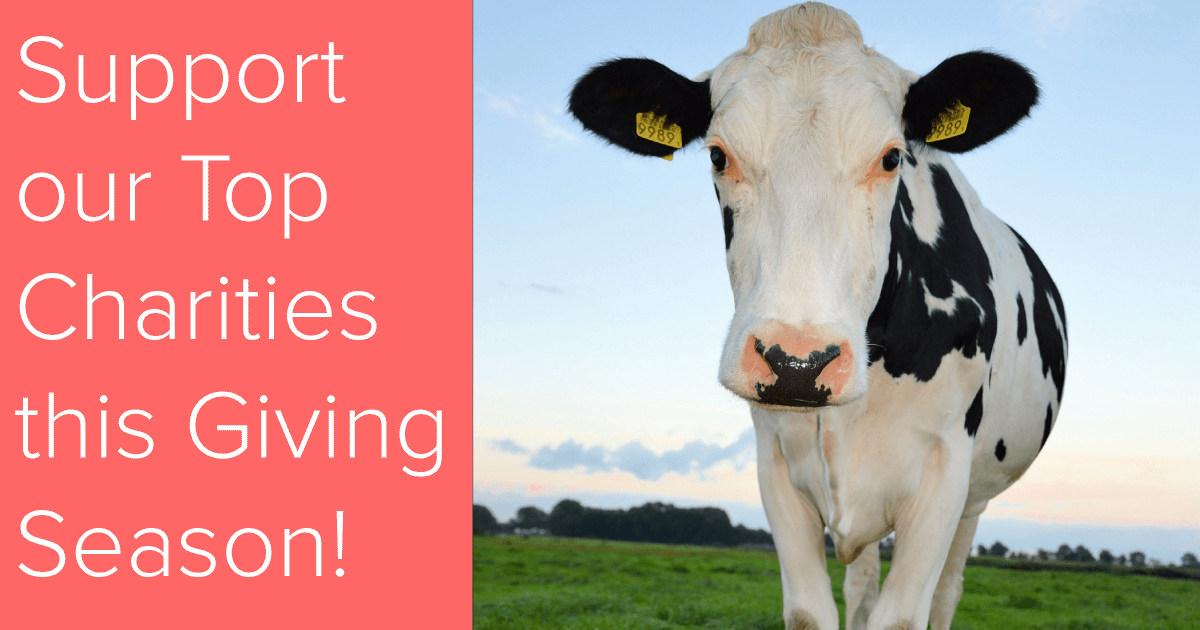 At ACE, we work year-round researching to find the best ways to help animals, and to offer recommendations on which animal charities are most effective in their work. We encourage giving to our top charities at any time of the year, but giving right now can make your donation have an even greater impact!
If you support charitable organizations, you've probably noticed the surge of 'end-of-year giving' emails filling up your inbox. Nonprofits are reaching out for your support now because charitable contributions during the holiday season make up the majority of donations organizations receive over the entire year. As this giving season comes to an end, we hope you take a moment to consider the value your donation can have by supporting one of our top charities today.
The Humane League
Donate to The Humane League through December 31st and your donation will be doubled by poker star Dan Smith, then doubled again by another generous supporter!
Mercy For Animals
You can also increase the impact of your gift by donating to Mercy For Animals through December 31st. All donations will be matched dollar for dollar.
Animal Equality
Donate to Animal Equality and support the incredible work they do throughout the world to help animals. Watch Animal Equality's 2014 year in review to see the impact your donation can have.
If you are still unsure about whether or not to donate right now, Nick Cooney, effective animal activist and MFA's Director of Education, has offered another incentive! For every donation made to The Humane League, Mercy For Animals, and Animal Equality, Nick will make a matching contribution up to $20,000 to support our top charities. Check out the Effective Animal Activism forum for more details.
Have you made a donation? Please let us know!
Did you know that being public about your giving helps inspire others to give as well? It also helps us track our own impact as an organization. For these reasons, we have partnered with the Effective Altruism Hub to create a registry of charitable contributions.