Archived Version: November, 2017
Status
Exploratory
Primary Work Area

General Animal Advocacy

Industrial Agriculture

Website
America For Animals
Review Published
November, 2017
Type
Archived Review
Current Version
November, 2017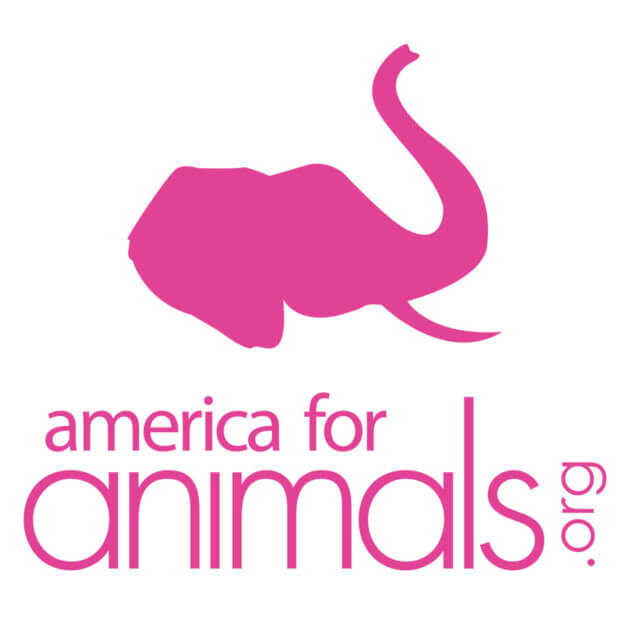 America for Animals' (AFA's) mission is to give people the power to help animals by developing modern tools for advocacy. Founded in 2012, the organization is run and almost entirely staffed by volunteers. Their Humane Eating Project app, released in 2014, provides thousands of users with information about restaurants that offer humanely sourced or animal-product-free meals. For the past few years, AFA has also been developing Hive, a social network for animal advocates which is intended to strengthen animal organizations' reach and draw more interested Americans into animal advocacy. Though the development process has faced setbacks, AFA aims to release the first iteration of Hive in 2018.1
---
This information is from a personal interview with AFA Founder and CEO Jonathan Wadley on July 12, 2017.
Conflict of Interest: In the interest of full disclosure, we would like to acknowledge that ACE's Executive Director Jon Bockman has connections to America for Animals, given that his wife Darina is their volunteer Chief Operating Officer. Jon normally participates in our decision making process regarding whether to comprehensively review charities that we have investigated at the exploratory level. As per ACE's conflict of interest policy, Jon has abstained from recommending a course of action regarding AFA, and he has not materially participated in the writing of this review.
Analysis
Evidence for Competence in App Development and PR
The impact of AFA's work depends to a large degree on whether their apps are successfully released, regularly updated, and widely installed. We believe that AFA has a reasonably strong track record in managing the development process for the Humane Eating Project app. This app has had a reasonable number of installs,1 and AFA's ability to regularly update it speaks well to their competence in software development. Similarly, the positive reception Humane Eating Project faced when it was released demonstrates AFA's competency in public relations. Given these factors, we believe it is possible that Hive could have a successful launch, and that it could eventually become a useful tool for the animal advocacy movement.
Uncertain Effectiveness
We find it difficult to determine the effectiveness of AFA's work in updating their published Humane Eating Project app, as well as to assess the potential of their upcoming Hive app. The Humane Eating Project app has a clear path to reducing animal suffering: making it easier for humane eaters to reduce their animal product consumption and keep it low. The app also includes information about the suffering faced by farmed animals involved in the production of different animal products, and suggests further ways to help animals; thus, it could also have an impact by getting users involved in animal advocacy. However, we think it is unlikely that the app has a large effect on the average user, and it seems to have had a relatively narrow reach. According to AFA, The Humane Eating Project app has been installed by about 15,000 people, compared to the millions of vegetarians and vegans in the United States. (Unfortunately, we could not find information on the number of people who have both installed the Humane Eating Project app and use it regularly. This value might be significantly smaller than the number of installs.)
As for Hive, there are so few public details about the project that it can only be assessed in general terms. Social networking certainly has the potential to galvanize social change, including on specialized sites like BarackObama.com (part of the 2008 Obama campaign's reportedly successful web strategy) and the popular activism site Care2. However, it's not clear how much value these specialized networks bring to social movements—especially since there are already activist networks on existing platforms like Facebook.2
Concerns about AFA's Internal Operations
Since AFA has a short track record and is engaged in projects with a long path to impact, our evaluation rests in large part on our assessment of their decision-making and organizational competence. AFA has shown some willingness to evaluate their own effectiveness and change course, for example by deciding to move forward with Hive and discard the Animal Ally project (an anti-animal-abuse social network that we believed would likely be ineffective). As mentioned above, they have also demonstrated the ability to develop and maintain a reasonably successful app.
However, we find AFA's lack of transparency to be concerning, as are the difficulties they have faced in developing Hive. AFA provides little public information about their work. They recently redesigned their website, opting for a cleaner design which no longer had a news page or many of their news posts, including those about Hive development milestones. The extant information indicates that the project's trajectory has been a rocky one. After putting significant work into the app in 2015, AFA expected to have it released in 2016; it is now listed as "launching soon" on AFA's website and is unofficially scheduled for a 2018 release. These problems are likely due in part to the challenges of project management in a volunteer-run and almost entirely volunteer-staffed organization. AFA notes that they have deliberately sought to keep donors' value per dollar high by minimizing costs for the project, though at the expense of increasing its time to completion.3
---
According our private correspondence with AFA, The Humane Eating Project had achieved almost 15,000 installs total as of late October 2017. The majority of installs appear to be from the Apple version of the app, which was published in 2014. Google Play's public data indicates the Asndroid version of the app has been installed between 1,000 and 5,000 times since it was published in April 2015.

Notably, Facebook was popular but not dominant in 2007 and 2008, and did not exist at all when Care2 was founded in 1998.