Archived Version: December, 2015
Status
Comprehensive
Primary Work Area

General Animal Advocacy

Industrial Agriculture

Website
Animals Australia
Review Published
December, 2015
Type
Archived Review
Current Version
Last Updated
November, 2017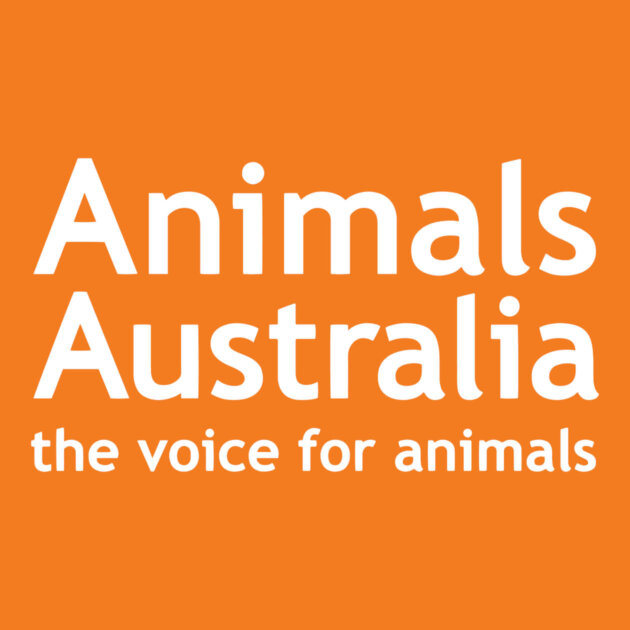 What does Animals Australia do?
Animals Australia uses a variety of strategies to help several different groups of animals in need. A significant portion of their resources is spent on public advertising in Australia. They also conduct investigations, corporate outreach, leafleting and tabling, activist support and development, and online education. Most of their work deals with industrial agriculture or live export. In 2014, they began a cage-free workplace initiative and ran a national speaking tour.
What are their strengths?
Animals Australia has shown the ability to steer public conversation in Australia in a more animal friendly direction and make concrete achievements on behalf of animals like getting McDonald's to phase out eggs from hens in battery cages. They also show a mindset of critical self-evaluation, for instance by tracking poll numbers on animal issues. About 15 years ago, Animals Australia made a significant shift in their focus from lobbying to corporate and public campaigning to be more effective. They have shown significant growth over the past few years, which we think reflects well on their ability to gain support and increase public concern for animals.
What are their weaknesses?
While the largest portion of Animals Australia's resources is used to advocate for animals in factory farms, they spend a significant portion of their resources on smaller populations of animals like those used in live export or puppy farming. We understand that these issues have helped Animals Australia establish a stronger public profile, in order to advocate for all animals. But while this work is important and might have important spillover effects on larger populations, we worry it might not be as cost-effective as their other programs. Also, they primarily work in Australia, so although they do work with other organizations and their social media reach extends further, some of their work like corporate outreach is largely confined to a single relatively small country, which limits their reach.
Why didn't Animals Australia receive our top recommendation?
Overall, we think that Animals Australia achieves positive welfare effects for large numbers of animals. However, we are concerned that Animals Australia spends so much effort on programs we see as less impactful—such as ending live export—rather than working on other farmed animal issues. Yet we're optimistic that Animals Australia will continue increasing the impact of its programs. Animals Australia also has a large budget compared to most of the organizations we consider, so to be chosen as a top charity they'd also need to demonstrate proportionally larger achievements.
To ensure that our reviews and recommendations reflect the most current information, we update our reviews for comprehensively reviewed charities every three years and we update our reviews for Standout Charities every two years.
Animals Australia was one of our standout charities December 2015 to November 2017.
How Animals Australia performs on our criteria
Criterion #1: The Organization Has Concrete Room for More Funding and Plans for Growth
Animals Australia has not had enough funds in recent years to expand their key programs to the extent they would like, although their budget has grown substantially over the past few years. Programs they would like to expand include public advertising around farmed animal issues (on television, radios, and billboards), their leafleting efforts, and investigations. For their fiscal year ending in 2014, they had an assets/expenditure ratio of 0.94, consistent with an organization maintaining a conservative financial cushion but able to spend money as it is received.
Public advertising is one of their largest programs, accounting for over 40% of their program costs, and also the most easily scalable. They believe they could double the budget for this program, in part by adding more advertising about meat chickens to their existing campaigns, which have focused mostly on pigs and laying hens. This sounds reasonable to us.
They're currently in the early stages of building a leafleting program: volunteers are already doing some leafleting, and Animals Australia is working on developing a full range of materials, including a veg starter kit. Right now they don't have the resources to operate a full leafleting program on their own, but they send volunteers to leaflet with the Vegan Outreach leafleting coordinator for Australia and New Zealand. More money might enable them to hire leafleting coordinators. Australia is a large country, especially geographically, so this would likely result in more thorough coverage rather than unnecessary duplication with Vegan Outreach.
Additional investigations would likely deal with live export and with other farmed animal issues. Because Animals Australia is the only major national group doing these investigations in Australia, oversaturation is less of a concern for them than it would be in the US market; other groups there are not able to consistently get significant media coverage for investigations, but Animals Australia has success in this area. US groups have had some experience with reaching the point of oversaturation with investigations, and investigators require training in order to be effective, so we think a reasonable expansion of the program over the coming year would be about a 50% increase in budget and investigations.
Overall, this means we think Animals Australia could use an additional $2,000,000 on advertising, roughly $100,000 on leafleting, and $200,000 on additional investigations, for a total of $2,300,000. Animals Australia's ability to fundraise for themselves has also been growing; their budget has been growing by around $600,000 per year for the past few years. If this pattern extends into the next year, this leaves a funding gap of $1,700,000. Since we can't predict exactly how any organization will respond upon receiving more funds than they have planned for, this estimate is speculative, not definitive. We could imagine a group running out of room for funding more quickly than we expect, or coming up with good ways to use funding beyond what we have suggested. Our estimates are indicators of the point at which we would want to check in with a group to ensure that they have used the funds they've received and are still able to absorb additional funding.
Criterion #2: A Back-of-the-Envelope Calculation Finds the Organization is Cost-Effective
Animals Australia runs several programs; we estimate cost-effectiveness separately for each program, then combine our estimates to give a composite estimate of their overall impact. Note that all estimates factor in associated supporting costs including administrative and fundraising costs and dollar figures below are in USD rather than AUD. We think this quantitative perspective is a useful component of our overall evaluation, but the estimates of equivalent animals spared per dollar should not be taken as our overall opinion of the organization's effectiveness, especially given that we choose not to account for some less easily quantified forms of impact in this section, leaving them for our qualitative evaluation.
Investigations
We estimate that Animals Australia spent 9% of their budget in 2014-15, or around $451,618, on about 13 investigations. We think the impact of Animals Australia's live export investigations is difficult to quantify but largely has its effects through raising support for the other work of Animals Australia and helping people become more concerned about the general issues of factory farming in Australia.
Factory farming evidence they received resulted in about 350,175 video views online (excluding Facebook1) and more views through media coverage. This works out to an average cost of $1.29 per online view, although the impact of this evidence extends to other programs run by Animal Australia like corporate campaigning and online education.
Public Advertising
We estimate that Animals Australia spent about 43% of their budget in 2014-15, or around $2,217,286, on public awareness advertising. In the first half of 2015, this reached 48.5% of the Australian population, approximately 23,130,000 people, on average 3 times, leading to a cost of $0.20 per unique person reached. This includes TV, radio, billboard, bus, tram, taxi-back, and online advertisement on issues of cage eggs and the factory farming of pigs and chickens raised for meat.
Corporate Campaigning
We estimate that Animals Australia spent about 5% of their budget in 2014-15, or around $242,253, on corporate campaigning. The two major outcomes of this work were cage-free commitments by McDonald's and Subway, who purchase 91 and 5.5 million eggs per year respectively.
National Speaking Tour
We estimate that Animals Australia spent about 2% of their budget in 2014-15, or around $100,6612, on their national speaking tour. This resulted in 3,727 total in-person attendees, 26,000 DVDs distributed, 121,100 views of the trailer online, and 12,200 online views of the full speech. This works out to an average cost of $5.42 per view or DVD distributed, excluding trailer views.
Stalls and Leaflet Outreach
We estimate that Animals Australia spent about 1% of their budget in 2014-15, or around $45,791, on stalls and leaflet outreach. They distributed 62,850 leaflets and collected 11,000 new e-contacts. We think the new e-contacts probably had most of their impact through increasing Animals Australia's support base and other campaigns. This means Animals Australia was able to distribute one leaflet for every $0.73 spent.
Online Education
We estimate that Animals Australia spent about 5% of their budget in 2014-15, or around $232,601, on online education. Animals Australia had 782,000 visits on their veg/farmed animal websites and we estimate around 8,000,000 social media shares, or about $0.03 per share. Most of their veg/farmed animal content is on their primary website mixed in with other content, so we have not accounted for that in our quantitative estimate here.
All Activities Combined
To combine these estimates into one overall cost-effectiveness estimate, we need to translate them into comparable units. This will introduce several sources for errors and imprecision, so the resulting estimate should not be taken literally. However, it will allow us to judge whether Animals Australia's efforts are comparable in efficiency to other groups'.
Some of Animals Australia's activities involve showing video footage of industrial agriculture; we use our Online Ad Impact Calculator to estimate the cost-efficiency of these activities, together with the number of views per dollar calculated above. For the efficiency of investigations, we assume that one view online is equivalent to a click on an online ad in ultimate effect. Investigations result in about 2.1 animals spared from life in industrial agriculture per dollar, although we also expect Animals Australia's work in investigations to have further effects that are less easily quantifiable.
We also use our understanding of the impact of online ads to estimate the cost-effectiveness of Animals Australia's public advertising. We apply a discount rate of 50% for the impact of reaching one person via public advertising rather than online ads, largely because online ads are displayed when a person clicks on an advertisement while viewers usually don't opt in to public advertisement. Possibly the strongest considerations in favor of public advertising are that they are likely more often viewed socially where people can interact and discuss the advertisement and that each person Animals Australia reaches through public advertising is estimated to be reached an average of three times. The 50% discount rate means that the public advertising program spares an estimated 7.0 animals per dollar.
For corporate campaigning, we assume for the sake of calculation that these commitments continue for 5 years due to the work of Animals Australia this year and each hen produces an average of 300 eggs. We also factor in that helping an animal live outside of a cage is not as impactful as sparing her from factory farming altogether: we assume it's 10% as impactful. This suggests an estimated 0.7 animals spared per dollar invested in the corporate campaigning program.
We estimate the impact of Animals Australia's national speaking tour using speculative estimates of how exposure to the presentation compares to viewing an online ad. We think viewing the full presentation online likely has more impact than viewing an online video, roughly 2 times as much, and viewing the full presentation in person likely has substantially more impact, roughly 10 times as much. We estimate viewing the short trailer online has roughly the same impact as viewing an online ad. Adding each of these outcomes together, we get about 5.4 animals spared per dollar.
We use a straightforward estimate of grassroots outreach, using our figure of 1.4 animals spared per leaflet distributed. This results in an estimated 1.9 animals spared per dollar Animals Australia spends on stalls and leaflet outreach.
For Animals Australia's social media presence, we think the impact of a Facebook share is similar to that of online ads, but smaller for various reasons that apply to most animal advocacy organizations: difference in content because the content on Facebook is less optimized for dietary change (10%), difference in audience because much of the Facebook audience already follows the organization and is likely already reducing/eliminating their consumption of animal products (50%), and a difference of reduced engagement because of the distractions and large amount of other content on Facebook when the user is engaged (50%). Taken together, this suggests an estimated 2.4 animals spared per dollar through the online education program.
In total, this suggests an estimated 3.4 animals spared per dollar for Animals Australia. This is near the middle of the range of estimates for other groups we have reviewed at this depth. Because of extreme uncertainty even about the strongest parts of our calculations, there is currently limited value in further elaborating this estimate. Instead, we give weight to our other criteria.
Criterion #3: The Organization is Working on Things That Seem to Have High Mission Effectiveness
Investigations
Animals Australia works to expose the suffering of animals in factory farms and live export through investigations. These investigations are then made public, and they make an effort to get as much exposure from these as possible. Their work also sometimes results in criminal charges against workers who abuse animals.
We believe that there is great value in these efforts. These investigations generate a large amount of public discussion about the treatment of animals in farms. It has been shown that meat consumption declines when these stories are in the media, and social media now provides a platform for free widespread sharing of the footage. This means that an extremely large number of individuals are exposed to their work. Additionally, the evidence of abuses provides materials for leaflets and videos, which can also be promoted publicly and result in a larger exposure. Lastly, these efforts provide the background information on farms that is necessary for legal and corporate reform.
Online, Media, and Grassroots Outreach
Online, media, and grassroots outreach about factory farming to individuals seems highly effective because it is focused on changing the culture of animal use for food. This culture must ultimately be changed if conditions are to improve significantly for animals, as it is not possible that animal agriculture can continue to grow at its present rate in a way that is respectful of animals' interests. The effectiveness of this type of outreach is somewhat limited when compared to some other forms because viewers and readers are encouraged to make small-scale individual changes and may not influence others the way a change in law or corporate policy influences many people.
Animals Australia also does outreach on other issues such as puppy mills and live export. This outreach likely has smaller direct effects than outreach on behalf of farmed animals. However, because it brings Animals Australia increased reach, credibility, and membership, it may have substantial indirect effects by increasing the effectiveness of their work on animal agriculture, which constitutes the majority of their operations.
Corporate Outreach
Corporate outreach seems to have high mission effectiveness because it involves convincing a few powerful people to make decisions which influence the lives of millions of animals. This seems likely to be easier than reaching and persuading millions of consumers in order to accomplish the same goal. However, corporate outreach often deals with small welfare improvements. It's not clear whether such improvements, even if very easy to achieve, are highly effective in the long term. In addition to changing conditions for animals, they may also influence public opinion, either towards concern for farmed animals or towards complacency with regard to industrial agriculture.
Criterion #4: The Organization Possesses A Robust and Agile Understanding of Success and Failure
Animals Australia has been around for about 30 years and has shown a willingness to change tactics based on new evidence. They initially acted as a representative body for government and they still sit on a number of advisory committees to government. However, their perspective was often ignored. About 15 years ago, they realized that this approach was not effective, so they started to focus on campaigns and consumer change, which they believe must precede legislative change.
They are actively recording the outcomes of their work, such as shifts in company behavior and consumer polls. They also use A/B testing to evaluate and improve the effectiveness of their digital communication. They have increased the proportion of resources they spend on leafleting and grassroots outreach to help with the development of advocates since they were already doing well with investigations, public ads, and digital campaigning.
Additionally, Animals Australia makes a deliberate effort to work on a variety of animal issues, such as factory farming, live export of farmed animals, puppy farming, and live-baiting of greyhounds. Although they recognize that working on some of these issues might have more immediate impact due to the number of animals involved and the extent of their suffering, they want to maintain a broad audience and make connections between different forms of animal abuse. Devoting some resources to companion animals and similar populations has allowed Animals Australia to establish itself as an authority for animal protection in Australia, and seems like a wise decision from our perspective that speaks to their strategic mindset.
Criterion #5: The Organization Possesses a Strong Track Record of Success
Successfully carrying out planned programs
Animals Australia was founded in 1980 as the Australian Federation of Animal Societies in order to respond to a perceived need for a single body that could consult with the government on animal welfare issues. Since the 1980s they have fulfilled this function; more recently they have also launched public campaigns around a variety of issues. Their campaigns against live export are some of their best known and have led to increased publicity and changes in the industry, such as improved slaughter techniques in foreign slaughterhouses which kill Australian animals. In 2012 they also launched a large scale public awareness campaign aiming to end factory farming in Australia, which is ongoing.
Their public campaigns use investigations and advertisements to draw attention to issues with animal agriculture. They have had significant success getting publicity for their investigations, with some of them being among the largest news stories in Australia. Their advertising also reaches a large audience, about half of Australians in 2015. They convert the raised awareness to individual dietary change, through messaging and pledges on their website encouraging people to cut out or cut down their consumption of animal products, and to corporate change, by tying investigations and advertising to ongoing negotiations with companies.
Programs leading to change for animals
In addition to their success in carrying out their planned programs, we consider the extent to which Animals Australia's programs lead to change for animals.
Some of Animals Australia's recent programs do not do well by this metric. In 2014-15 they conducted investigations and campaigns into puppy mills and live-baiting of greyhounds. Even though these campaigns have been successful, garnering substantial media coverage and causing some laws to be changed, they will affect only a relatively small number of animals. (In particular, the greyhound racing industry in Australia. While this industry kills around 18,000 dogs per year and uses many piglets, possums and rabbits as 'live bait', this is a tiny fraction of the number of animals involved in agriculture or even live export.)
However, Animals Australia typically spends the majority of their time and money, about 70-80% in 2014-15, campaigning to help farmed animals, either within Australia or those sent overseas by live export. These programs have resulted in changes for millions of animals. Their work on live export has contributed to the development of regulations now applied to the trade, including the Exporter Supply Chain Assurance Scheme, an Australian regulation, and the implementation of stunning before slaughter in government abattoirs in Jordan. It has also led (at least temporarily) to decreases in meat consumption within Australia; after one investigation aired in 2011, meat sales fell by 10-20%.
Their campaigns against factory farming have had extensive exposure, but not much is known about the effects of advertising campaigns through traditional media such as billboards and TV upon desired animal advocacy goals such as individual diet change and increased mobilization for advocacy. Animals Australia monitors some outcomes through visits to their website, particularly those pages offering support and encouragement for diet change, and has observed increases in pledges to try a plant-based diet in conjunction with some ad campaigns. However, we don't know how well pledges correlate to actual diet change: pledgers could include vegans and animal advocates showing support for the campaign, or others who intend to change their diet but don't succeed in doing so.
More concrete effects of Animals Australia's anti-factory farming campaigns have come through corporate policy change. Last year they convinced McDonald's to phase out the use of caged eggs in their Australian locations, and several years ago their campaigns contributed to grocery retailers controlling over 70% of the Australian market agreeing to phase out sow stalls (gestation crates) in their supply chains as well as Woolworths, one of the two largest supermarkets in Australia, committing to phase out all caged eggs from their stores.
Overall, we think it's clear that Animals Australia has positive welfare effects for large numbers of animals.
Criterion #6: The Organization Has Strong Organizational Leadership and Structure
Animals Australia is a long-established organization. Although there have recently been some new leadership positions created, and the people filling them have obviously not been in those roles as long, much of the leadership has been consistent for the past 4 or more years, with the Executive Director having been with the organization for 30 years. They provide introductory training for new recruits at all levels, including orienting them to how Animals Australia works and what their theory of change is. Additionally, new staff are mentored by senior staff for lengths of time that vary depending on their roles.
Criterion #7: The Organization is Transparent
Animals Australia regularly shares information with other organizations such as Mercy For Animals and Farm Forward in the US and SAFE in New Zealand. They also present a reasonable amount of information to the public on their website. Animals Australia was open in their discussions with ACE and provided all information that we requested.
---
We account for Facebook impact separately, under "Online Education." We use shares as our preferred metric since they are more easily comparable than Facebook video views to outcomes we better understand like leaflets distributed.
The following materials are supplementary research documents associated with our charity review process and are referenced in the Comprehensive Review.
Research Documents