Archived Version: December, 2015
Status
Standout Charity
Primary Work Area

Cultured and Plant-Based Food Tech

Website
New Harvest
Review Published
December, 2015
Type
Archived Review
Current Version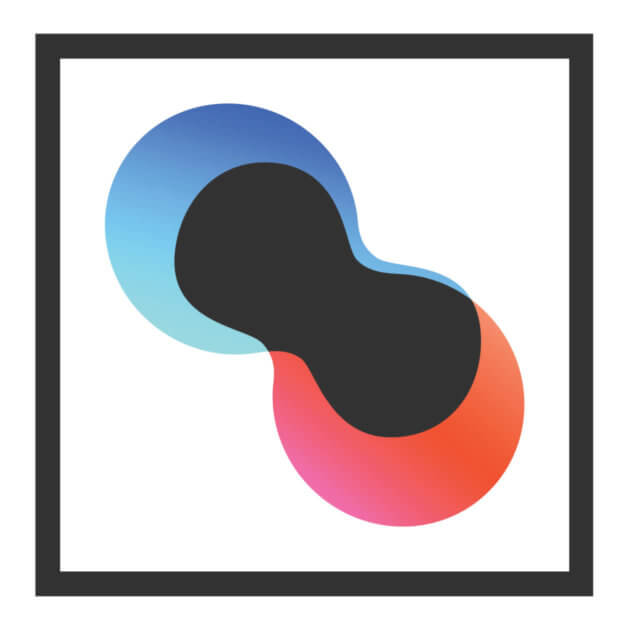 What does New Harvest do?
New Harvest supports and promotes the development of animal products made without animals, such as cultured meat, by funding projects in the early stages of developing products which could replace the outputs of animal agriculture. They help connect scientists who have the necessary training, and help them find funding, business partners, and investors.
What are their strengths?
New Harvest is one of few organizations working to promote cellular agriculture, a potentially valuable area of research because it could drastically reduce the number of animals exploited by humans by partially or entirely replacing animal agriculture. They are a young organization, but have had some meaningful recent successes.
What are their weaknesses?
Partially due to their limited track record, we're not sure how good New Harvest is at identifying their own successes and failures. Additionally, we have some concerns about the realism of their plans for growth, particularly in terms of the ability of their staff to manage a workload that expands as quickly as their higher-growth plans would indicate.
Why didn't New Harvest receive our top recommendation?
New Harvest is doing good work in an important and possibly underserved area. However, we don't think their track record is long enough to demonstrate that their plans for growth are sound. They could run into issues either with their plans for their own organizational structure, or with finding sufficiently promising grant recipients. Furthermore, recently they have been having great success in fundraising on their own, so we want to give them time to determine whether those efforts will fully fund their activities. Currently, we recognize them as a standout organization.
This comprehensive review was written in November 2015, and has been updated to reflect our latest observations. New Harvest has been one of our standout charities since December 2015.
How New Harvest performs on our criteria
Criterion #1: The Organization Has Concrete Room for More Funding and Plans for Growth
Last year, New Harvest raised nearly $300,000, several times as much as they spent on their programs. As a result, at the end of the year their ratio of assets to expenditures was well over 1, consistent with either a group saving up for a large expansion, or one which cannot spend all the money it raises. They hired their second employee, a development Director, and expect to raise more money this year than they did last year.
New Harvest says that they have room for additional funding, but they struggle to use it in small increments. A single grant to fund research, the major way they would use additional funding, would be on the order of $50,000. They think they could supervise somewhere between 5 and 10 grantees at a time, though so far they've only worked on two projects in the way they expect to work with grantees. Given these costs, it's understandable that they would want to build a substantial funding cushion in order to be able to reliably support the most promising Researchers they find. If New Harvest had a much larger amount of funding, such as $5-10 million, they think they would open a research facility for their grantees. This is outside the range we feel we need to consider at this time.
We think they could use $100,000 – $200,000 beyond what they would reasonably expect to raise in the coming year, to fund slightly larger grants or to slightly increase either their number of grantees or support staff. Some of their larger ambitions, such as managing 10 grants simultaneously with their current staffing levels or opening a dedicated research facility, seem possibly ambitious given the current scale of their operations and their brief history. We'd rather see them grow slightly more slowly so that they can sustain the quality of their work. Since we can't predict exactly how any organization will respond upon receiving more funds than they have planned for, this estimate is speculative, not definitive. We could imagine a group running out of room for funding more quickly than we expect, or coming up with good ways to use funding beyond what we have suggested. Our estimates are indicators of the point at which we would want to check in with a group to ensure that they have used the funds they've received and are still able to absorb additional funding.
Criterion #2: A Back-of-the-Envelope Calculation Finds the Organization is Cost-Effective
We think quantitative cost-effectiveness estimates are often useful as factors in charity evaluations, but we are concerned that assigning specific figures can be misleading and appear as more important in our evaluation than we intended. For New Harvest in particular, we believe that our back-of-the-envelope calculation of their cost-effectiveness is too speculative to feature in our review or include as a significant factor in our evaluation of their effectiveness. For instance, in thinking about their impact we considered the probability of a single New Harvest grantee launching a commercial product that takes market share from animal agriculture and the share of the market they could be expected to capture. Our estimates for these factors were very speculative, we considered other unknowns as well, and we omitted many possible scenarios for simplicity.
Additionally, New Harvest is focused on helping animals in the medium and long term, and we have not evaluated the medium or long term impacts of any other charities, so we worry including this cost-effectiveness calculation this would be unfair to those other organizations.
In the future, we hope to have better ways of evaluating medium and long term impacts, which could lead to publishing a cost-effectiveness estimate for New Harvest. We think cost-effectiveness calculations will still be most useful as one small component in our overall understanding of charity effectiveness.
Criterion #3: The Organization is Working on Things That Seem to Have High Mission Effectiveness
Promoting cellular agriculture
The creation and distribution of plant-based or lab-grown products that can substitute for products of animal agriculture helps to create a climate in which it is easier for individuals to reduce their use of animal products and to remove support from the animal agriculture industry. While plant-based substitutes for most animal products already exist, people give a variety of taste, nutrition, and convenience reasons for continuing to choose animal products. Developing and marketing better substitutes, especially those which can compete with animal products on price and appeal to a wide audience, may widen the impact of individual-focused advocacy by making it easier for people to change their behavior. If successful, such substitutes might also weaken the animal agriculture industry enough to enable stricter regulation, and might shrink the industry through the pressures of the marketplace even without interaction with advocacy messages.
Criterion #4: The Organization Possesses A Robust and Agile Understanding of Success and Failure
Because New Harvest is quite young as an organization, even if they have a good understanding and responsiveness to success and failure, they might not have had reason to make many significant changes by now. Since their founding, New Harvest has become more interested in work outside of cultured meat, such as cultured eggs and milk. This is largely due to the difficulty of cultured meat, in particular due to tissue engineering being such a new field and the work being very expensive. This is reflected in the two companies they incubated during 2014, both of which work on producing food using engineered strains of yeast, rather than on tissue culture. We think this is a smart decision because it appears that this is an area where New Harvest can get good results on a relatively short timescale. It also seems like this work will generate traction and excitement for the field of cellular agriculture. This decision seems especially reasonable because one of the major difficulties of attracting funding for cellular agriculture might be that cultured meat seems too far off for most investment timescales.
New Harvest has also shifted to finding accelerator programs that already exist and have lab space and helping new projects get into those programs. This has sparked significant growth for New Harvest since it allows them to get so much done with such little funding. We have some concerns that it makes it harder to track New Harvest's actual impact, since similar projects could also get into these programs and succeed there without New Harvest's help, but it does seem like a reasonable decision on the part of New Harvest.
Criterion #5: The Organization Possesses a Strong Track Record of Success
Successfully carrying out planned programs
New Harvest has had only a short track record of carrying out programs like the ones they plan for the future. During 2014 and 2015, they have worked with the teams leading Muufri and Clara Foods in similar ways to how they plan to work with future grantees. Those teams have both successfully attracted outside funding (of 2 million and 1.75 million dollars, respectively), meaning that they are successful examples for New Harvest. (New Harvest's goals for grants they administer are that companies should do well enough to attract substantial outside funding based on the work that they are able to do with funds provided by New Harvest. They do not expect each grant to lead to a product which captures significant market share.)
Programs leading to change for animals
New Harvest's successful programs will likely not lead to much change for animals until they result in successes outside of New Harvest's direct influence. New Harvest grants help Researchers make enough progress to start companies working on cellular agriculture. However, those companies must continue to grow and experience success after receiving outside funding, before their products will come to market and potentially reduce the demand for the products of animal agriculture. While projects are funded by New Harvest, they are essentially on too small a scale to affect animals other than through media coverage of them that might encourage the general public to try currently available plant-based substitutes for meat, dairy, and eggs. But such coverage might also result in people waiting for the closer analogs that they hope will be produced through cellular agriculture.
Should New Harvest's grants begin resulting in cellular agriculture products coming on the market in competition with the products of animal agriculture, they likely will have an effect on a fairly large number of animals. Plant-based milk is already showing a tendency to take market share from the sales of conventional milk in the U.S., with sales in one category growing as sales in another category decline.1 It seems likely that cellular agriculture products will have similar effects, sometimes replacing plant-based products, but also replacing products of animal agriculture, particularly because they will likely be harder to distinguish by taste and texture than current substitutes are.
Criterion #6: The Organization Has Strong Organizational Leadership and Structure
New Harvest is a young and small organization with only two full-time staff: the Executive Director and the development Director. This is also reflected in how they structure their programs. Currently, grantees work directly with both the Executive Director and the development Director. This provides a high level of support and access to New Harvest's connections and expertise, but would likely need to change to accommodate a larger number of grantees simultaneously.
Criterion #7: The Organization is Transparent
New Harvest is revising their website and hoping to put out more useful information to the public and other organizations. They have publicly shared the details of, for example, how they have met and assisted the founders of Clara Foods in the founding and growth of their company. New Harvest was open in their discussions with ACE and provided all information that we requested.
---
The following materials are supplementary research documents associated with our charity review process and are referenced in the Comprehensive Review.
Research Documents