Archived Version: November, 2016
Status
Exploratory
Primary Work Area

Industrial Agriculture

Website
Vegetarian Society
Review Published
November, 2016
Type
Archived Review
Current Version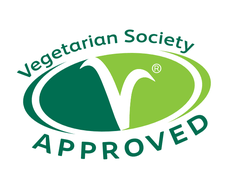 Founded in 1847, the Vegetarian Society is the oldest vegetarian charity in the world. They are a membership organization with local groups throughout the UK. They employ a variety of tactics to promote vegetarianism and support vegetarians, working with businesses, government, and individuals to achieve their goals. Their major projects include training chefs to cook vegetarian meals, running a National Vegetarian Week, administering a Vegetarian Society Approved trademark, and maintaining a press office dedicating to keeping vegetarianism in the UK media.
This is an exploratory review of this organization. For more information on the types of reviews that we use, see our section on the evaluation process.
Impact Evaluation:
Improving Access to Vegetarianism
The Vegetarian Society focuses mainly on improving options for vegetarians and supporting vegetarianism. Programs such as the cooking school and the Vegetarian Society product label improve access to and public knowledge about vegetarian foods. Their local networks and online community allow vegetarians to make personal connections and support each other. Given the high rates of vegetarian recidivism that have been observed, all of these efforts have the potential to make a big difference for animals.
Strategic Planning and Interest in Research
The Vegetarian Society has demonstrated an interest in research and a willingness to change in response to their findings. For example, after observing the response to their first annual "Unstuffed" campaign, they altered it the following year to allow for a larger campaign (see page 17 of their annual report). They continually work to investigate the needs of vegetarians and vegans in the UK.
In their 2015 annual report, The Vegetarian Society lists a number of goals that are specific and achievable. Among other things, they plan to work on a Health Literature Review, overhaul their recipe database, pilot a legal advice helpline, create new films to inspire meat eaters to go vegetarian, and work with hospice caterers to improve food options for patients, staff, and visitors.
Limited Financial Need
The Vegetarian Society is a relatively large charity with considerable assets. Many of their programs are at least partially self-supporting. While they seem well able to use the funding they currently receive, we think their overall financial status indicates they may not be the charity best able to use additional donations. If they had plans for additional high-impact programs, they could likely undertake them using their existing assets and revenues.