Some of our research projects address questions that arise in our work, but don't fit into just one area of research. Some of these projects may be the first in an area in which we will later do additional work.
Advances in fields such as tissue-engineering, bioengineering, and synthetic biology enable a growing number of animal products to be grown in a cell culture rather than via a farmed animal. The grand potential of these cultured animal products to largely displace the demand for farmed animal products influences effective animal advocacy in a number of ways. Some of those ways and other especially relevant details are discussed.
Animal advocates often seek to reduce demand for animal products through influencing the public dialogue, but outcomes of these campaigns are hard to measure directly. We discuss two economics studies which model the influence of media coverage on demand for animal products. After summarizing the findings of each study, we discuss the study's implications for animal advocates.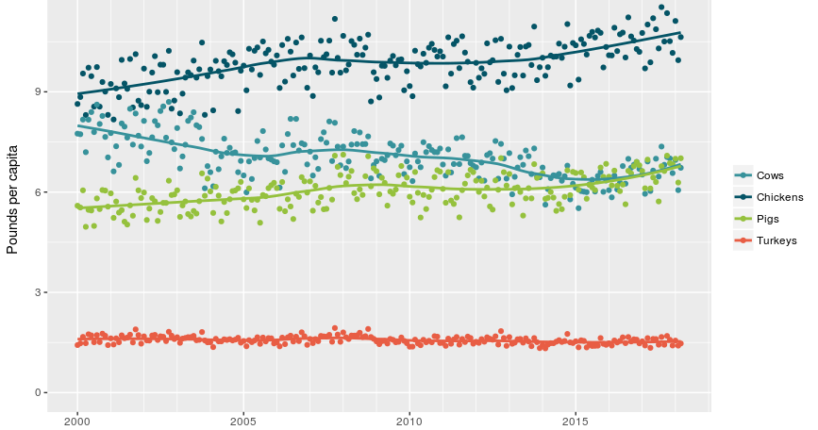 Trends in the production of farmed animals can reveal which countries and species need the most focus, and can in particular help determine which species or countries may currently be overlooked. These trends can also be used in the future to help determine progress of the animal advocacy movement.