Archived Version: November, 2016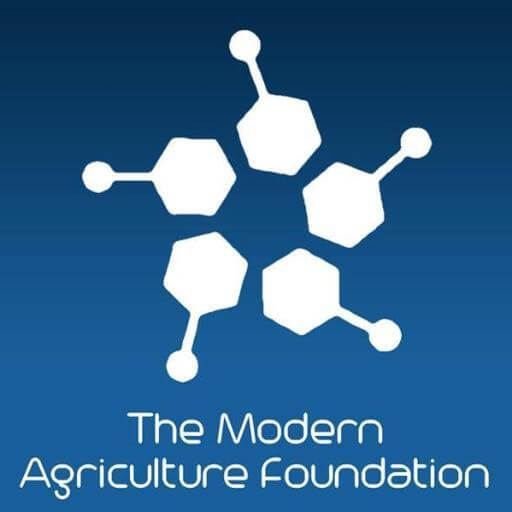 What does The Modern Agriculture Foundation do?
The Modern Agriculture Foundation (MAF) is working to create and promote alternatives to animal products. They raise funds, conduct research, and work with students, scientists, and the public to raise awareness of and generate interest in cellular agriculture, particularly cultured meat technology. MAF's research has led to the creation of a new company, SuperMeat, which is working to develop cultured chicken meat.
What are their strengths?
MAF is focused on effectively reducing animal suffering. They seem to have pioneered the field of cultured chicken meat while other groups have mostly focused on cultured beef. MAF's choice to prioritize the development of cultured chicken could have a large impact on animals given that the vast majority of farmed animals are chickens. MAF cooperates with other related organizations, assisting with fundraisers and using their social media presence to direct web traffic to other groups' sites. MAF can also take advantage of its position in Israel to recruit scientists, entrepreneurs, investors, and others into the cultured meat field who would not otherwise have joined.
What are their weaknesses?
Since MAF is a relatively young organization, they do not yet have a strong track record of success. Moreover, they have already experienced a leadership transition and will soon undergo another. It is difficult for us to extrapolate about MAF's future based on their short and segmented past. MAF seems reluctant to commit to a specific direction, which may indicate a lack of focus, a desire to remain flexible and accommodating to new developments, or both.
Why didn't the Modern Agriculture Foundation receive our top recommendation?
While we are excited about the field of cultured meat development, we have not yet seen enough evidence of MAF's success or capable leadership to recommend them as a top or standout charity. It seems that the most promising headway they've made is in cultured chicken research, though that research now belongs to SuperMeat, an independent start-up. We appreciate MAF's innovative approach to effectively reducing suffering and we look forward to following their trajectory.
The Modern Agriculture Foundation (MAF) is working to create and promote alternatives to animal products. They raise funds, conduct research, and work with students, scientists, and the public to raise awareness of and generate interest in cellular agriculture, particularly cultured meat technology. MAF's research has led to the creation of a new company, SuperMeat, which is working to develop cultured chicken meat.
How The Modern Agriculture Foundation Performs on Our Criteria
Criterion #1: The Charity Has Concrete Room for More Funding and Plans for Growth
The Modern Agriculture Foundation has recently hired their first full-time employee, so we have limited evidence to draw on regarding their past use of funding. Additionally, they don't yet have detailed plans for expansion. Given the combination of these factors, it's very hard to know how well they will be able to use additional funding they receive in the near future.
MAF told us that they weren't sure how high they would be setting their fundraising goal for next year, but that they might aim to raise around $100,000, an increase of about $75,000 compared to this year. They mentioned several plans for using increased funding, such as launching additional companies similar to SuperMeat, cooperating with universities to promote research by funding grants or scholarships, hosting conferences, hiring a spokesperson to raise awareness of cultured and plant-based meat in the media, and hiring additional professional staff such as a fundraiser or an attorney. Because they had so many plans with little clear prioritization between them, we find it hard to know how they would use increased funding, whether enough to meet their fundraising goal or significantly more.
We do think that as MAF leadership adjusts to the new organizational structure, their plans will settle and they will likely be able to put some funding to good use. In this planning stage, we think they could use at least $75,000 to $125,000 above what they spent last year to build capacity while working on developing their long-term plans. Since we can't predict exactly how any organization will respond upon receiving more funds than they have planned for, this estimate is speculative, not definitive. We could imagine a group running out of room for funding more quickly than we expect, or coming up with good ways to use funding beyond what we have suggested. Our estimates are indicators of the point at which we would want to check in with a group to ensure that they have used the funds they've received and are still able to absorb additional funding.
Criterion #2: A Back-of-the-Envelope Calculation Finds the Charity is Cost-Effective
We think quantitative cost-effectiveness estimates are often useful as factors in charity evaluations, but we are concerned that assigning specific figures can be misleading and appear to be more important in our evaluation than we intended. For the Modern Agriculture Foundation in particular, we believe that our back-of-the-envelope calculation of their cost-effectiveness is too speculative to feature in our review or include as a significant factor in our evaluation of their effectiveness. For instance, in thinking about their impact we considered the probability of a single MAF project launching a commercial product that takes market share from animal agriculture and the share of the market they could be expected to capture. Our estimates for these factors were very speculative, we considered other unknowns as well, and we omitted many possible scenarios for simplicity.
Additionally, MAF is focused on helping animals in the medium and long term, and we have not published estimates of the medium- or long-term impacts of any other charities, so we worry including this in a cost-effectiveness calculation would be unfair to those other organizations.
In the future, we hope to have better ways of evaluating medium- and long-term impacts, which could lead to publishing a cost-effectiveness estimate for MAF. We think cost-effectiveness calculations will still be most useful as one small component in our overall understanding of charity effectiveness.
Criterion #3: The Charity is Working on Things That Seem to Have High Mission Effectiveness
Promoting Cellular Agriculture and Better Plant-Based Meat Technology
While plant-based substitutes for many animal products already exist, many people continue to choose animal products for a variety of reasons. The creation and distribution of better plant-based or cultured products (i.e. products made with real animal cells but without animal slaughter) may help to create a climate in which it is easier for individuals to reduce their use of animal products. If individuals no longer feel they need to purchase animal products, they may show less support for the animal agriculture industry, with both their attitudes and their purchases.
If successful, plant-based and cultured foods might shrink the animal agriculture industry through the pressures of the marketplace even without interaction with advocacy messages. It might weaken the animal agriculture industry enough to enable stricter regulation. Plant-based milk substitutes already are showing a tendency to take market share from the sales of conventional milk, with sales in one category growing as sales in another category decline in the U.S.1 It seems plausible that cultured and plant-based meat will similarly take market share from the sales of conventional meat, especially as it becomes more cost-competitive, widely available, and harder to distinguish from conventional meat in taste and texture.
One reason to worry that cultured meat might not succeed is that very little research has been done thus far on consumer acceptance. We would like to see more research in this area.
Criterion #4: The Charity Possesses a Robust and Agile Understanding of Success and Failure
Because MAF is a young organization, it is not yet clear to us whether they have a strong understanding of success and failure. They were founded about two years ago, and current Executive Director Yaron Bogin entered his leadership position in November 2016. Even if MAF does have a strong understanding of success and failure and is responsive to any perceived failures, they might not have had reason, time, or resources to make many significant changes thus far.
We are aware of one major change that Regev would like to see implemented. Rather than raise funds and hire scientists to conduct research (as MAF did under their former leadership), Regev would prefer to identify qualified scientists who are already funded through universities and convince them to work on cultured meat. MAF would not own the rights to any resulting research, but they might be able to use their own funds more effectively than they have in the past.
Criterion #5: The Charity Possesses a Strong Track Record of Success
Have programs been well executed?
MAF was founded in 2014 and its primary activity—developing and supporting cultured meat technology—will take time to yield tangible results. As such, MAF's track record is fairly short.
One area where MAF has made some progress is educating others about cultured meat. In the past year, they have given 15 talks at conferences and universities, set up information booths at 25 events, and advised 20 students about how to get involved in cultured meat research.2 MAF has worked to build relationships with members of the Israeli Parliament; they have thus far connected with 10 out of 120 members. They also promote awareness of cultured meat through media outreach; they've been featured in about 40 publications.
In 2015, MAF began working with Professor Amit Gefen at Tel Aviv University to study the feasibility of developing cultured chicken meat. Our impression is that MAF has pioneered the field of cultured chicken, while other groups have mostly focused on cow cells, and MAF has been one of the first to culture a whole piece of tissue, rather than just fat or muscle cells. The progress that MAF made in cultured chicken research led to the creation of a new company, SuperMeat. SuperMeat had a successful crowdfunding campaign earlier this year, and our impression is that further fundraising is going well. SuperMeat might have proof of concept products in a couple years, although it is very hard to predict.
MAF has assisted other companies and charities in raising funds and facilitating cultured meat research. In 2015, for example, MAF helped organize a $15,000 fundraiser for New Harvest. MAF uses their online presence to promote other companies like Modern Meadow, Muufri, Clara Foods, Mosa Meat, New Wave Foods, New Harvest, and SuperMeat. They work in collaboration with Memphis Meats; the two companies share press releases and MAF directs web traffic to Memphis Meats' Facebook page.
Have programs led to change for animals?
Many of MAF's accomplishments have not yet led to changes for animals.
It is possible that MAF has indirectly benefited animals through their work to gain media attention for themselves and for other groups working in their field. Articles about cultured meat often touch on some of the problems with the existing meat industry. When speaking to the media, MAF has raised concerns about the meat industry's wastefulness and its unsustainability. In addition to promoting awareness of cultured meat, it's possible that these media stories have inspired some readers to reduce their meat consumption. On the other hand, some animal advocates are concerned that the messaging of cultured meat companies could reinforce the notion that we need to eat animal flesh, and this could slow down the rate of progress, especially if cultured meat technologies fail to become cost-competitive.3
If cultured meat becomes cost-competitive with conventional meat, the impact for animals could be enormous. The Good Food Institute estimates that cultured meat could become cost-competitive with conventional meat in about a decade.4 The Open Philanthropy Project (OPP) reports that one of the two scientists they spoke with who work on tissue engineering gives a similar estimate, though OPP themselves remain much more pessimistic about the development of cultured meat in the near future.5 We are not certain whether it is realistic to expect cultured meat to be cost-competitive with conventional meat in a decade. Based on our current knowledge, we suspect that a decade might be somewhat optimistic, and two to five decades might be more realistic. We are not certain whether MAF will develop cultured technology more quickly, more slowly, or at about the same rate as other organizations; Regev tells us that the techniques MAF developed are different from those of other groups, though he was not able to provide more details because some of their research now belongs to SuperMeat.6
Criterion #6: The Charity Has Strong Leadership and Long-Term Strategy
Leadership
MAF is currently undergoing a leadership transition because they are hiring their first paid staff member, Yaron Bogin. Bogin will be taking over the Executive Director role from Shaked Regev, a Biomedical Engineering student and dedicated animal rights activist who volunteers his time and helped found the organization. Bogin is a biotechnology professional with a PhD in cell biology and 6-7 years experience in the research, development, and commercialization of cell-based technologies. Specifically, Bogin worked at a technology incubator and then at a biotechnology company working on culturing and differentiating masses of human stem cells in suspension culture. We think this technology experience will be extremely valuable in Bogin's position as the only full-time staff member at MAF and provide a useful counterbalance to the activism experience of other people involved with MAF.
MAF has a board that is elected each year by the 18 members of the organization. The board is composed of animal activists and technology professionals. Given MAF's small size and lack of many paid staff, we expect the board to take a more active role in supporting the charity.
Long-Term Strategy
MAF has a fairly targeted approach of seeking to promote research on cultured meat, although they remain flexible to switching to plant-based meat development. We support MAF's choice to focus on developing and promoting these foods because we consider farmed animal protection to be the most promising area for most animal advocacy, other things being equal. As a small and relatively new charity, this focused approach makes sense to us. The development and popularization of cultured meat could greatly reduce significant animal suffering by eliminating the need for livestock in meat production. While MAF is working on cultured meat for a variety of reasons, including environmental and human health benefits, they focus on the benefit to animals. We see this as a very promising feature of MAF. For example, the first company they helped develop, SuperMeat, is working to produce cultured chicken meat, and MAF hopes to soon incubate a company producing cultured fish meat. Given that the vast majority of farmed animals are chickens and fish, and the technology for producing cultured fish meat might even be easier than producing chicken or pig meat, we strongly agree with this decision.
MAF is currently working on their strategic plan, but they shared some of the main non-confidential bullet points with us, including setting up a grant program for "modern agriculture" research, updating their website and Facebook page, and fundraising. We would like to see clearer and more specific priorities from MAF, but we understand that MAF currently has limited staff time to put into strategic planning.
Like others in the animal movement, we have been impressed by the success of Israeli vegan activism. MAF could play a key role in the Israeli movement by fulfilling the niche of developing better animal-free food technology. If the movement had no such organization, then there could be Israeli scientists, entrepreneurs, or investors who want to help farmed animals, but lack the ability to capitalize on their existing skills or resources to do so. Additionally, the strong grassroots movement in Israel can help new cultured meat companies develop there. For example, Israeli cultured meat supporters helped SuperMeat attract investors by contributing to a crowdfunding campaign.
Criterion #7: The Charity Has a Healthy Culture and Sustainable Structure
It is difficult to evaluate MAF's structure given their young age and small size—they are just now hiring their first employee. They have little track record of fundraising ability, staff morale, or internal conflict resolution to examine, and they have had little time to create internal documentation for future staff.
Regarding transparency, MAF has not locked itself into prioritizing either the development of companies, which means less transparency and open-source research, or open-source scientific research. However, they think the state of the field is such that MAF should focus on getting results as soon as possible. They need to fund projects and get them to a place where they can be continued by a company. We have some concern about MAF lacking focus and direction on how they will handle this and other strategic tradeoffs. However, we appreciate the benefit of remaining flexible in such a quickly developing field. As a charity, MAF publishes documentation on the "Israel Gives" website and makes unpublished material available upon request, unless it's protected by a confidentiality agreement.
MAF wants to "see as many cultured and plant-based products on the shelves quickly, cheaply, and with the lowest ecological footprint possible." Although they focus on promoting research, they have also worked to promote companies like Memphis Meats and, of course, SuperMeat. They are also eager to collaborate with other charities in the field, and already work with Vegan-Friendly, an Israeli veg advocacy charity.
---
The following materials are supplementary research documents associated with our charity review process and are referenced in the Comprehensive Review.
Research Documents