Many animal advocates search for ways to help improve animal welfare. At ACE, we recommend primarily supporting charities that focus on reducing farmed animal suffering, for example, by pushing for improved welfare standards and supporting the development, production, and use of alternatives to farmed animal products, as these areas provide an opportunity to have a large impact.
Other causes ACE considers to be high impact and recommends are reducing wild animal suffering and capacity building, for instance, by conducting research to find effective advocacy interventions.
In the sections below, we suggest volunteer options for each of these three cause areas.
Volunteer for Farmed Animals
If you are interested in volunteering for an organization that focuses on reducing farmed animal suffering, we encourage you to volunteer with the following recommended charities.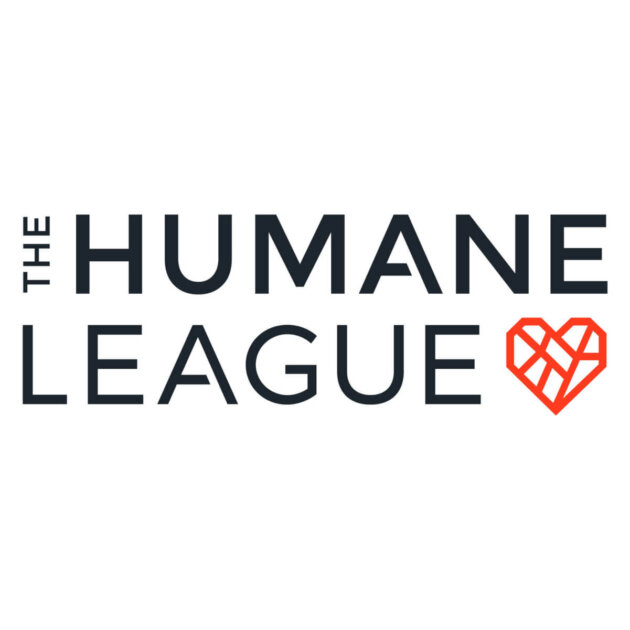 The Humane League (Top Charity)
The Humane League offers several meaningful ways to get involved with their programs. Volunteer opportunities include online activism, community organizing, campaign actions, fundraising, research, and events.
Anima International (Standout Charity)
Anima International is always looking for volunteers to join their team. Information on how to volunteer with their national organizations is available in English, Estonian, Russian, Lithuanian, Danish, Norwegian, Ukrainian and Polish. Additionally, they provide resources on how to start an organization or campaign.
Compassion in World Farming USA (Standout Charity)
Compassion in World Farming USA currently offers fundraising, community events, and campaigning volunteer positions.
Dharma Voices for Animals (Standout Charity)
DVA members may donate their time and talents to advocacy, education, and outreach efforts by connecting with one of the DVA chapters.
Essere Animali (Standout Charity)
Essere Animali currently recruits volunteers to take part in their Action Center and support their campaigns with online actions.
Federation of Indian Animal Protection Organisations (FIAPO) (Standout Charity)
In addition to applying for their Animal Activist program, FIAPO offers a variety of volunteering opportunities year-round.
The Good Food Fund (Standout Charity)
The Good Food Fund invites you to apply your writing, translating, fundraising, training, community building, strategizing, and campaigning skills to help advance good food in China. Contact info@goodfoodchina.net if interested.
Material Innovation Initiative (Standout Charity)
Please complete their contact form to enquire about volunteer opportunities.
Mercy For Animals (Standout Charity)
Mercy For Animals invites you to organize local events, take online actions, and support their mission in other ways with your skills and passion.
New Harvest (Standout Charity)
New Harvest does not have any volunteer opportunities at this time.
Sinergia Animal (Standout Charity)
Sinergia Animal recruits both local and online volunteers to support their work. Activities range from virtual campaigns to local protests and other forms of animal advocacy. Information on how to volunteer is available in English, Spanish, Thai, Bahasa and Portuguese.
Sociedade Vegetariana Brasileira (Standout Charity)
The Sociedade Vegetariana Brasileira looks for volunteers to help promote plant-based diets in Brazil. Volunteering activities include academic research, recipe research, campaigning, and translation, as well as graphic design, videography, and photography.
Vegetarianos Hoy (Standout Charity)
Vegetarianos Hoy recruits both local and online volunteers in Argentina, Chile, Colombia, and Mexico. Volunteering activities include promotion and mentoring in VeggieChallenge.org, academic research, supermarkets research, legal advocacy, translations, graphic design, recipe research, and videography.
Please contact monica@plantbasedconsulting.com to enquire about their volunteer opportunities.
Volunteer for Research
Animal Charity Evaluators
ACE offers research fellowships which are usually paid, with the exceptions of some countries we are unable to hire staff in. Mentored by a member of our research team, Research Fellows work on projects that suit their interests as well as ACE's research priorities. Since ACE uses an agile operating model, fellows have the opportunity to work closely with many different staff members on a variety of exciting and valuable projects. Examples of past fellowship projects include writing research briefs on commonly-used advocacy interventions, exploring ways to make ACE's charity evaluation process more equitable, and participating on ACE's Movement Grants Committee.
Faunalytics (Top Charity)
Faunalytics lists a number of volunteer opportunities on their website and currently welcomes library writers and editors, statisticians and research support (especially R experts), graphic designers, and Adwords or SEO professionals. Volunteers are welcome year-round.
Volunteer for Wild Animal Welfare
Wild Animal Initiative (Top Charity)
Wild Animal Initiative is seeking collaborations with researchers in fields relevant to wild animal welfare, such as biology, conservation, and veterinary medicine. They are also looking for driven students in the sciences to organize wild animal welfare discussions or other activities at their universities. Researchers and students can email info@wildanimalinitiative.org to express interest or learn more.