We are happy to share the following updates from our fifth round of Movement Grants. In June 2021, we awarded $1.09 million to organizations and projects around the world. Many of the grant periods are ongoing, so a majority of these projects are still in progress. Below you will find a detailed overview of some of the great work that has been completed thus far. We have taken reports from each organization and edited them for consistency.
2021 Grantees at a Glance
North America ($464,000)
Asia ($208,000)
Europe ($103,000)
Middle East ($55,000)
Africa ($35,000)
Oceania ($20,000)
Latin America ($10,000)
SHAMAYIM: Jewish Animal Advocacy's project: Campus Fellowship Program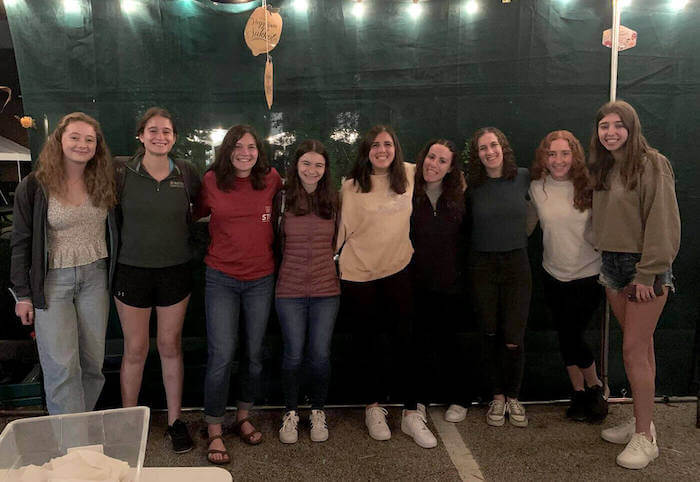 Introduction: SHAMAYIM: Jewish Animal Advocacy is a U.S.-based nonprofit organization that runs programs, campaigns, and educational opportunities to educate the Jewish community about animal advocacy and veganism. This Movement Grant supported the SHAMAYIM Campus Fellowship program, which brings together college students from around the U.S. every month to learn and plan events on their campuses that promote animal welfare and veganism.
Country: United States
Grant amount: $4,000
Project status: in progress
Percent funded by ACE: 50%
Updates:
The Campus Fellowship program held three Sukkot dinner presentations about environmental racism, veganism, and personal responsibility in environmental action with 30 participants at Washington University in St. Louis. They also led a Shabbat Dinner discussion with 20 participants where they spent time cooking, talking about veganism, and making vegan traditional Jewish foods.
They gave a presentation on the importance of veganism and its spiritual aspects to 25 participants at Broward College.
They held an event in partnership with the Hungry Lyons theme house—which revolves around eliminating food insecurity and preventing food waste—with 20 participants at Wheaton College.
They held an event with Broward College's sociology club discussing the benefits of living on an affordable plant-based diet with 20 participants via Zoom.
They held a superhero-themed Shabbat dinner where the discussion focused on helping the environment through diet change. The discussion was followed by a vegan dinner with 20 participants at Sarah Lawrence College. They also created and distributed a vegan cookbook at the college.
Rethink Your Food Inc.'s project: Vegan Caribbean Kickstart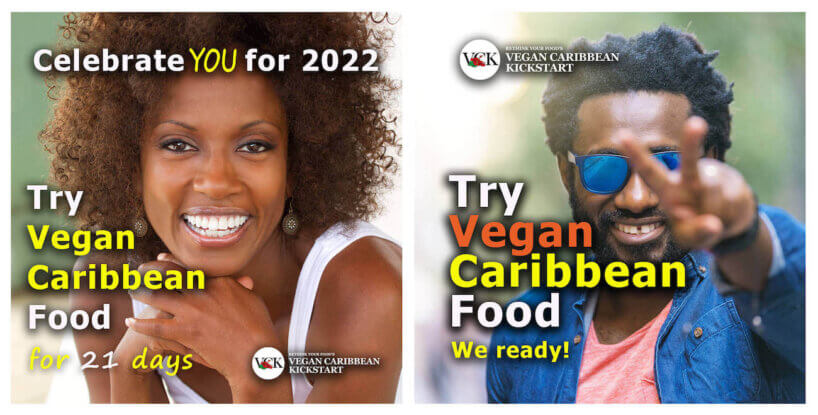 Introduction: This Movement Grant supported a pledge program, Vegan Caribbean Kickstart, organized by South Florida-based organization Rethink Your Food Inc.
Country: United States
Grant amount: $15,000
Project status: in progress
Percent funded by ACE: 34%
Updates:
They created and launched the vegancaribbeankickstart.com website, along with an email series for those who sign up. Since its launch in October 2021, 3,961 people have signed up for the 21-day pledge.
They created an exit survey, e-newsletters, and sample meal plans with over 90 Caribbean-inspired recipes. The also maintained a Facebook and Instagram presence.
Participants completed a quick questionnaire upon registering. Their responses show:

85% are of Caribbean heritage, and over 68% live in the Caribbean region.
62% signed up to improve their health, and 30% were motivated for the three most common reasons combined (health, environmental concerns, and animal welfare).
91% eat animal products. It is great news that a significant number of people who eat animal products are interested in trying vegan Caribbean food.

Among those who responded to the exit survey, all stated that they would recommend the program.
Peace Advocacy Network


Introduction: Peace Advocacy Network (PAN) is a U.S.-based organization that aims to train other advocates on strategies such as campaigning, event organizing, coalition building, media training, and program evaluation.
Country: United States
Grant amount: $20,000
Project status: in progress
Percent funded by ACE: 80%
Updates:
PAN conducted an animal activist survey to identify gaps in self-reported activist knowledge and skills, with the participation of over 100 activists.
They conducted one-on-one interviews with Black, Indigenous, and people of the global majority (BIPGM) and non-binary animal activists about gaps in their activism knowledge and skills.
They developed the PAN Vegan Activist Academy curriculum based on their survey results and existing PAN training. They collaborated with other activist organizations to develop the survey, create the curriculum, and promote the program. The academy aims to teach important skills that support the movement, including branding and advertising, influencing legislation, and interacting with others (e.g., lobbying, public relations, public speaking).
They created a non-leadership applicant review committee, a participant application, and an applicant scoring rubric. They also hired an Activist Training Coordinator.
Veg Student Alliance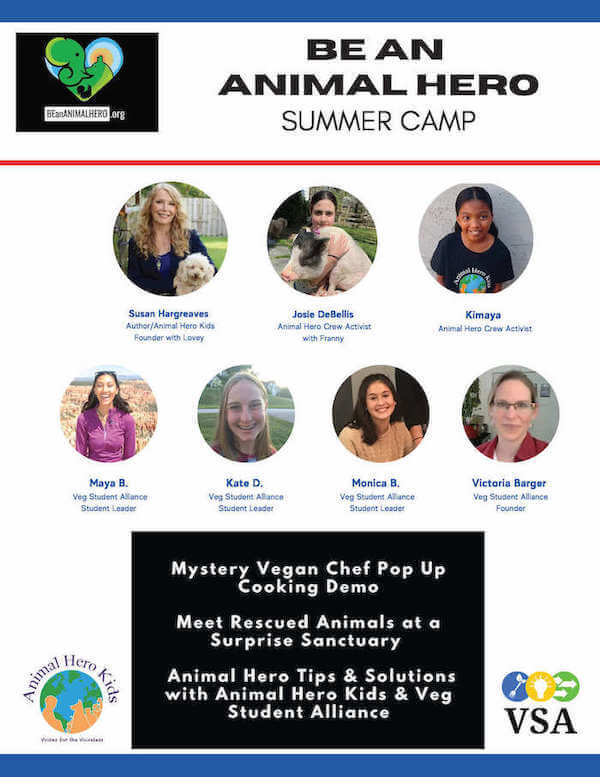 Introduction: Veg Student Alliance (VSA) is dedicated to empowering and supporting vegan and vegetarian (i.e., veg*n) teens.
Countries: United States and Canada
Grant amount: $24,000
Project status: in progress
Percent funded by ACE: 76%
Updates:
In July and August 2021, VSA ran a summer leadership program that focused on developing the leadership skills of students in the U.S. and Canada. The program included a variety of topics, such as compassionate and effective communication, research on the animal agriculture industry, and avoiding burnout. VSA's summer leadership team also delivered several presentations about the benefits of eating a plant-based diet.
They engaged 28 more students—each of whom worked on several individual projects—in the leadership program since receiving their grant. In addition, they collectively created a Letter to Educators to raise awareness in classrooms about the need to adopt a plant-based diet.
VSA supported student members as they initiated or worked on campaigns to end animal suffering. Campaigns included i) a California resolution to promote a plant-based lifestyle, ii) a successful campaign against the development of a new horse-racing track in Massachusetts, iii) a collaboration with Balanced to raise awareness about the need for plant-based options in public schools, and iv) the student endorsement of the Plant-Based Treaty.
They created a Chapter Leader Handbook to prepare for the support and development of in-person veg*n clubs in schools.
Across all programs and events mentioned above, VSA has engaged 389 more people since receiving their grant.
Agriculture Fairness Alliance's project: Fruit and Nut Compass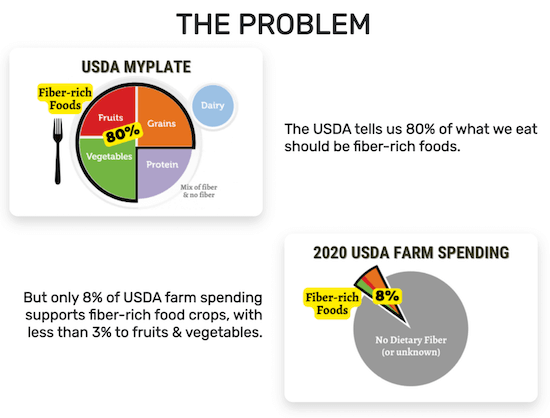 Introduction: The Agriculture Fairness Alliance (AFA) aims to level the playing field in U.S. federal farm policy so that sustainable and alternative proteins can compete fairly in the free market.
Country: United States
Grant amount: $25,000
Project status: in progres
Percent funded by ACE: 100%
Updates:
In December 2021, AFA and a panel of experts presented the case for prioritizing fiber-rich foods in farm policy to Congress and the USDA, calling on Congress to shift farm payments toward fiber-rich food crops and encourage farmers to diversify their crops or fully transition to growing fiber-rich foods. Their draft legislation, Fiber-rich Food Crop Diversification Pilot Program, aims to create a pilot program to fund such transitions.
AFA is developing Fruit and Nut Compass, a tool for farmers to evaluate the suitability, economics, and profitability of fruit and nut production. The development process, which involves interviewing fruit and nut farmers, is expected to be complete by the end of March 2022.
We Animals Media's project: Unbound ($31,000)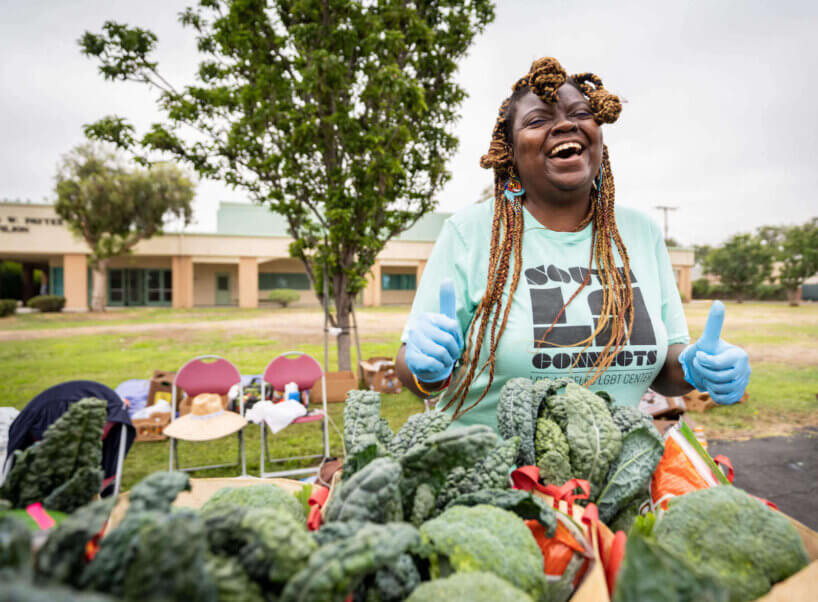 Introduction: We Animals Media is a Canada-based nonprofit photojournalism organization focused on documenting the lives of animals in human environments. This Movement Grant supported the Unbound Project, an online platform that celebrates women working in animal advocacy through interviews, films, and photos.
Country: Canada
Grant amount: $31,000
Project status: in progress
Percent funded by ACE: 50%
Updates:
They formed an advisory panel comprised of successful animal advocates from around the world to ensure that stories featured on the Unbound Project's website meet criteria that embody the project's values. The panel created selection guidelines, including criteria such as focusing on underrepresented women of the global majority and women whose unconventional careers and unique stories will educate and inspire. The advisory committee also selected which nominees to feature.
The Unbound Project's Facebook and Instagram pages, which respectively have 12,605 and 6,350 followers, reached tens of thousands of users between June and December 2021.
Their website traffic and reach increased to 7,400 visitors in 115 countries from June to December 2021, up from 5,300 in 99 countries from January to May 2021.
VegWorld Magazine ran a feature about the Unbound Project in December 2021.
Animal Ask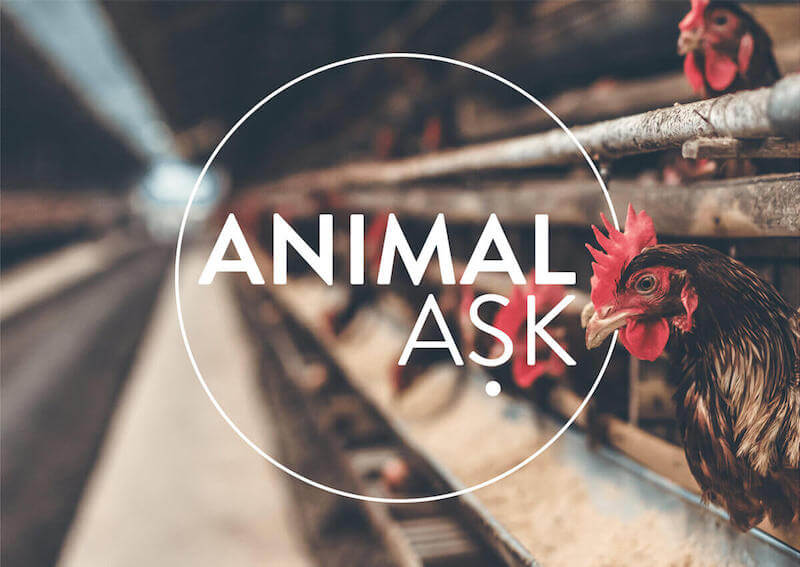 Introduction: Animal Ask is a new organization that aims to optimize and prioritize animal welfare asks—i.e., specific requests that animal advocacy organizations make to industry, food companies, or governments to improve the welfare of animals.
Country: United States
Grant amount: $40,000
Project status: in progress
Percent funded by ACE: 23%
Updates:
They completed their Ask Prioritization pilot program to test both their research process and organizational model, providing three organizations with extensive research to help them prioritize between different legislative and corporate campaigns. They researched 144 possible interventions (or "asks") that resulted in the publication of eight reports. They estimate the program increased the expected values of the organizations' campaigns by 30%–70%, saving about 2.3 million equivalent animal lives and affecting tens of millions.
Animal Ask assisted several groups through their Ask Consultancy program, including Aquatic Life Institute, Essere Animali, Conservative Welfare Foundation, and Compassion in World Farming.
They are currently working with Animal Equality UK to help identify and highlight promising opportunities to improve the lives of animals across the U.K.
Grassroots Artists MovEment Inc.'s Black VegFest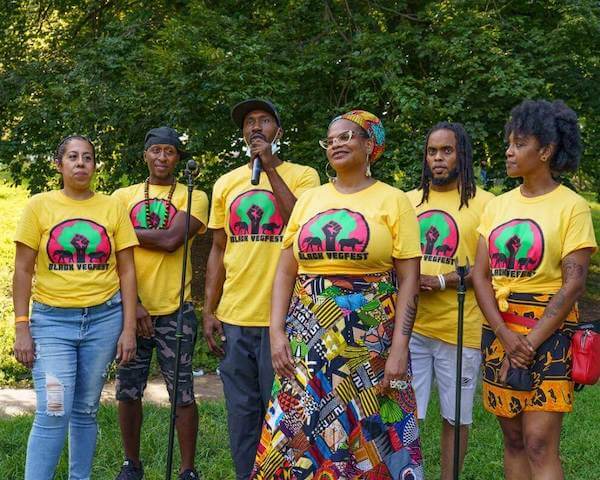 Introduction: Based in New York, Grassroots Artists MovEment uses their Black VegFest program to address multiple issues, including but not limited to the oppression of animals, farm laborers, and people who are Black, Indigenous, or otherwise of the global majority.
Country: United States
Grant amount: $50,000
Project status: in progress
Percent funded by ACE: 10%
Updates:
Grassroots Artists MovEment has sustained and built upon their foundational work of centering, redefining, and expanding the way Black and Indigenous communities look at food, health, nonhumans, and the environment.
Their annual Black VegFest festival was broadcast to 10,000 viewers on social media and was featured by several local news outlets, including NY1.
They hosted a range of activists/speakers and performers who advocate for the liberation of nonhuman animals and BIPGM.
They launched a VegFest spin-off project, The Vegan Political Education Project, which has reached about 15,000 people. About 5,000 of those people are new to Black VegFest's platforms.
In November 2021, Grassroots Artists MovEment attended the first in-person Office of Food Nutrition Services coalition meeting, where they presented the outline and plan for the VISION-in-class project in partnership with the Coalition For Healthy School Food. A Black VegFest organizer is teaching a three-part course on food and racism to culinary students as part of this project. The course delves into the roots of inequity in the U.S. food system and speaks to its direct impact on farmed animals, the Earth, and Black, Latinx, and low-income communities in New York City.
Encompass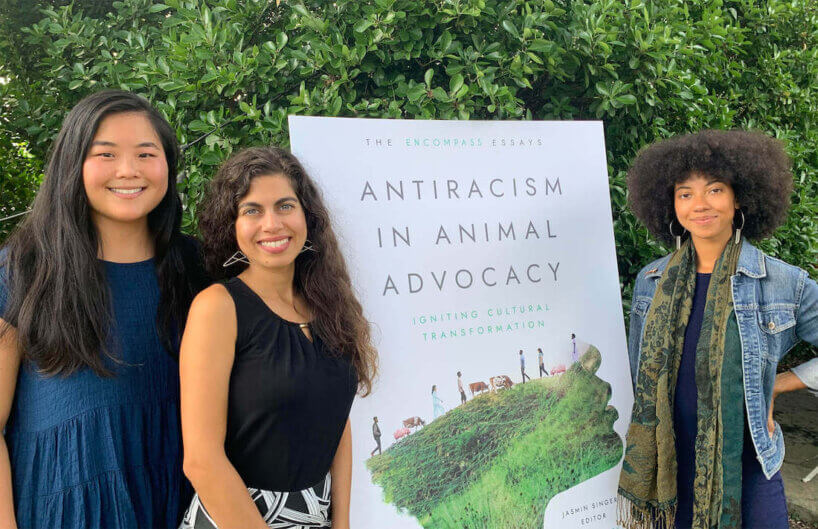 Introduction: Encompass works to make the farmed animal advocacy movement more effective by fostering racial equity.
Country: United States
Grant amount: $60,000
Project status: in progress
Percent funded by ACE: 25%
Updates:
Their book, Antiracism in Animal Advocacy: Igniting Cultural Transformation, launched in September 2021 and sold approximately 1,200 copies in the first two weeks.
They held a four-month executive development intensive with 19 BIPGM leaders, covering goal setting, fundraising, project management, and more. Eight members of the Executive Development Cohort pitched their projects to funders during a "Pitch Day" event, with all of them securing some level of funding.
They hosted a two-day Racial Equity Institute 101 in the fall, followed by a 201 (for 101 alumni) in the spring, earning a 100% satisfaction rating from 41 participants.
With the support of Equity Based Dialogues for Inclusion, they conducted a research project to analyze the state of the farmed animal protection movement's racial equity and diversity.
They launched a Talent Database for BIPGM to promote their leadership skills in the animal advocacy movement.
They revised their programming for organizations and are launching a new membership program in 2022.
They completed racial equity assessments with two farmed animal protection organizations and are continuing to support three long-term transformation consulting clients.
They hosted a series of conversations with equity experts called All Aboard! (See highlights from April, July, and October.)
They hired their first part-time Caucus and Social Media Manager.
Food Empowerment Project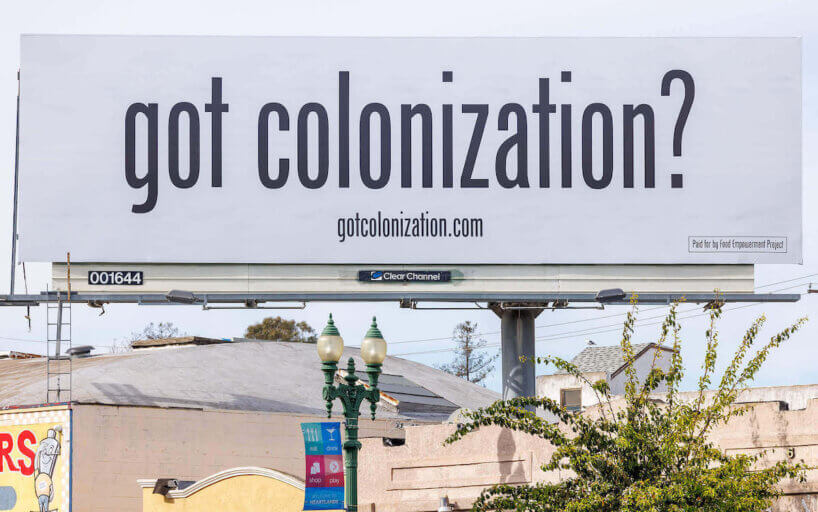 Introduction: Food Empowerment Project (F.E.P.) is a U.S.-based vegan food justice organization that works to reduce the injustices inflicted by the food system upon animals, humans, and the environment.
Country: United States
Grant amount: $60,000
Project status: in progress
Percent funded by ACE: 50%
Updates:
F.E.P. created One Glass at a Time, an eight-page anti-dairy booklet targeting people who care about social and racial justice and showing how dairy is linked to animal abuse, worker abuse, environmental racism, and colonization. In the first two weeks, they had more than 600 booklet orders, 1,100 unique web visitors on the companion website, and over 3,000 views on the promotional video.
During Latinx Heritage Month, F.E.P. ran ads to promote VeganMexicanFood.com (available in both English and Spanish) in two Spanish-language newspapers. After placing the ads, they saw an increase in website traffic of more than 300%.
On Lao New Year 2021, F.E.P. launched their newest recipe website VeganLaoFood.com (available in English and Lao).
As part of their annual Fight for the Ocean (FFTO) effort, they hosted the first-ever virtual FFTO Week. Content included vegan "seafood" alternative cooking demos with chefs from around the globe and interviews with ocean advocates.
They hosted the sixth annual Vallejo Healthy Food Fest for the city of Vallejo, California.
Sentient Media's project: Writers' Collective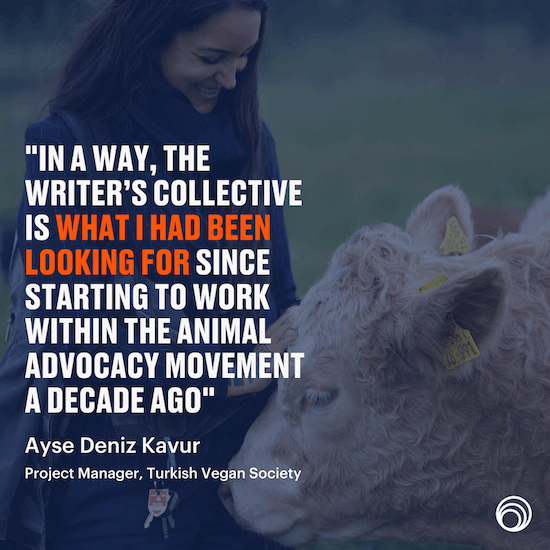 Introduction: Sentient Media is a U.S.-based nonprofit news organization working to create transparency around the food system and its impact on humans, the environment, and nonhuman animals. This Movement Grant went toward Sentient Media's Writers' Collective, which aims to provide training and build a supportive network of mentors for emerging writers as they strive to publish their animal advocacy stories in various outlets.
Country: United States
Grant amount: $60,000
Project status: in progress
Percent funded by ACE: 100%
Updates:
Sentient Media built a successful, trusted, and safe digital community of over 350 aspiring animal advocacy journalists, working with over 100 experts in the animal protection movement to support their community as mentors and trainers.
They developed seven educational advocacy courses—including Advocate to Journalist, their flagship course—and enrolled 150 Writers' Collective members.
They provided over 9,000 hours of training for Writers' Collective members through courses, live events, and mentorship, including training five community members from underrepresented backgrounds for community ambassador roles.
They held 46 one-on-one mentoring sessions and 66 training events, including expert-led Q&As, pitch meetings, and group writing sessions.
Writers' Collective member Caroline Christen conducted an investigation with DeSmog into greenwashing.
Richman Law Group's project: Factory Farming Law & Policy Fellowship Program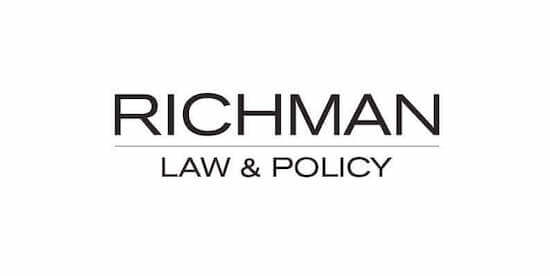 Introduction: The Factory Farming Law & Policy Fellowship Program places recent graduates in fellowship positions with Richman Law & Policy.
Country: United States
Grant amount: $75,000
Project status: in progress
Percent funded by ACE: 25%
Updates:
In 2021, they contributed to two major news pieces in The New York Times and Vox about their strategy of using false advertising litigation to combat misleading representations made by industrial animal agribusinesses.
Their case against Red Lobster was covered on Fox News, including a positive discussion about aquatic farmed animal welfare—likely a first on major television news (see Fox Business article).
They filed a lawsuit against a pet food company for falsely labeling a product containing aquatic animals as "vegetarian." It was their first case regarding a product containing krill.
One of the world's largest salmon producers agreed to remove its "all natural" and "sustainably sourced" claims following two lawsuits they filed against the company, alleging it uses inhumane and unsustainable practices.
Animal Friends Jogja's project: Toolkit for Advocate Wellbeing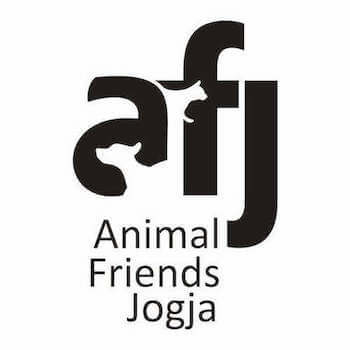 Introduction: Animal Friends Jogja (AFJ), also known as Perkumpulan Sahabat Satwa Jogja, is an Indonesia-based organization that works in multiple areas of animal advocacy, including farmed animals, companion animals, and wild animals. AFJ is conducting a pilot project to develop a Toolkit to improve the mental wellbeing of animal welfare advocates in Indonesia.
Country: Indonesia
Grant amount: $30,000
Project status: in progress
Percent funded by ACE: 100%
Updates:
AFJ recruited a Project Coordinator and project support staff.
They conducted a desk review of existing mental health resources, focusing on mental health in animal welfare work. A complete repository of relevant resources can be accessed here: Resources on Mental Health.
They developed an internal database containing the contact information of hundreds of donors, partners, and stakeholders.
Building upon information from the desk review and internal consultations, AFJ developed a survey in English and Indonesian to identify key information, challenges, gaps, strategies, and opportunities related to animal advocates' wellbeing and mental health. They sent the survey to 48 national and 178 regional contacts in their database.
Institute of Animal Law of Asia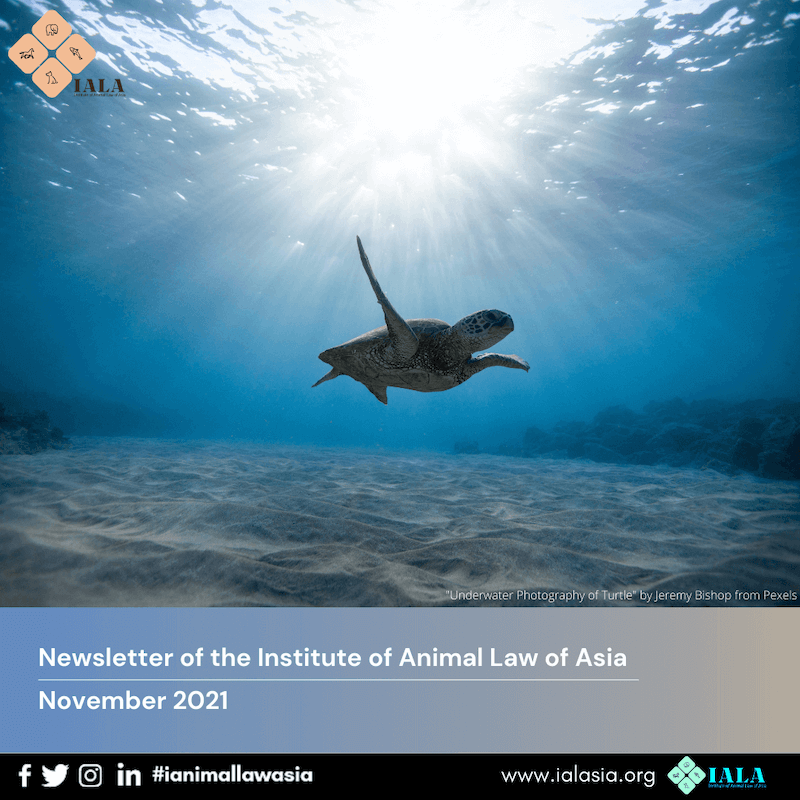 Introduction: The Institute of Animal Law of Asia (IALA) is a U.S.-based organization that aims to raise awareness of animal law and policy issues across Asia.
Countries: Based in the United States, with a focus on Asian countries where English, Russian, and Chinese are spoken.
Grant amount: $38,000
Project status: complete
Percent funded by ACE: an estimated 100%
Updates:
They produced:

82 research articles on topics including general information about animal law in Asian countries, legal protection for different categories of animals, and other relevant issues.
13 long-form pieces, including articles to commemorate animal holidays and interviews with members of the Alliance for Animal Law of Asia.
29 volumes of their Asia Animal Law Bulletin, which provides the latest updates on animals in Asian countries and regions.
75 short projects on Animal Calendar, which includes educational materials about the range, population, and major threats of wild species inhabiting different regions of Asia.
88 short projects on Animal Awareness Date, a website highlighting animal holidays to raise global awareness about protecting animals through education, law, and policy.

They invited animal organizations to join the Alliance—an initiative to raise awareness about animal protection through education, collaboration, and online events—recruiting five new members from the U.K., Japan, Indonesia, and Italy.
They produced and distributed 12 IALA Newsletters and 12 issues of the Alliance Newsletter.
Dharma Voices for Animals' project: Thailand Outreach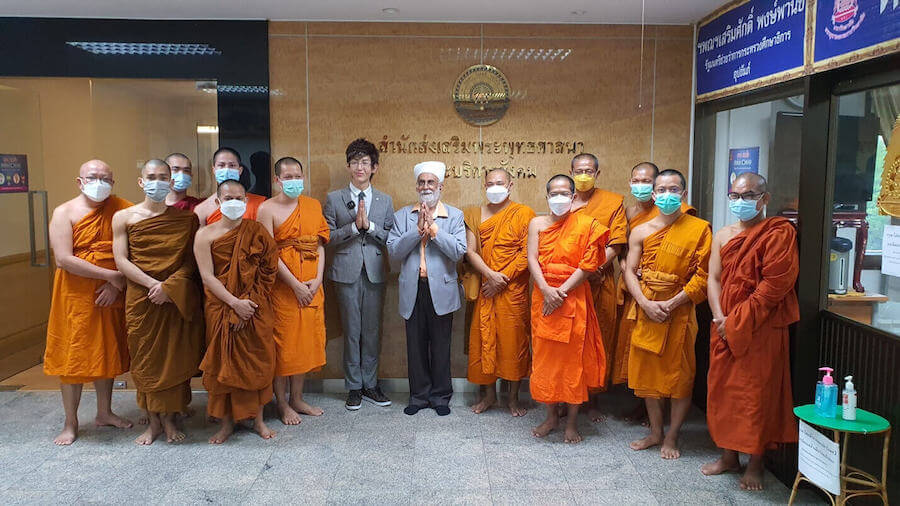 Introduction: Dharma Voices for Animals (DVA) is an international Buddhist animal advocacy group. This Movement Grant supports their outreach in Thailand, where they are advocating for monks to adopt plant-based diets.
Country: Thailand
Grant amount: $40,000
Project status: in progress
Percent funded by ACE: 100%
Updates:
DVA hired someone to run their social media campaign in Thailand, and they began the process of registering as an NGO in the country.
They hosted cooking classes in partnership with Sinergia Animal.
They led eight in-person presentations at Buddhist temples about the health benefits of plant-based diets.
The director of the Thailand project streamed weekly talks via DVA's Facebook page and promoted their activities on his YouTube channel, which has more than 410k subscribers.
They launched a private Facebook group to support monks who are transitioning to a vegan diet.
They presented a lecture at the Buddhist University in Bangkok and will return there to teach a cooking class.
They created a group on Line, the most popular app in Thailand, to connect with influential Buddhist monks. They have already established ongoing relationships with 130 monks in Thailand.
They launched the "Sick Monk Project" to support monks with serious diet-related diseases in adopting a plant-based diet.
ACTAsia's project: Compassionate Choices Network

Introduction: ACTAsia aims to promote compassion, kindness, and respect for humans, nonhuman animals, and the environment. Thanks to their Movement Grant, ACTAsia is working on completing the pilot stage of the Compassionate Choices Network (CCN), a community of organizations gathering around a shared mission statement and core values.
Countries: Taiwan, China, India, Vietnam, and Japan
Grant amount: $50,000
Project status: in progress
Percent funded by ACE: 100%
Updates:
They recruited five organizations to CCN: Life Conservationist Association, based in Taiwan; The Good Food Fund, an ACE Standout Charity based in China; Sanctuary for Health and Reconnection to Animals and Nature (SHARAN), based in India; Song Thuan Chay, based in Vietnam; and The Animal Rights Center, based in Japan.
They set up evaluation metrics to accurately evaluate new organizations and their alignment to core values.
They launched a social media platform and an online group where member organizations can collaborate.
 In December 2021, they held their first CCN webinar in Mandarin.
Society for the Prevention of Cruelty to Animals Selangor's project: Plant-Based Campaign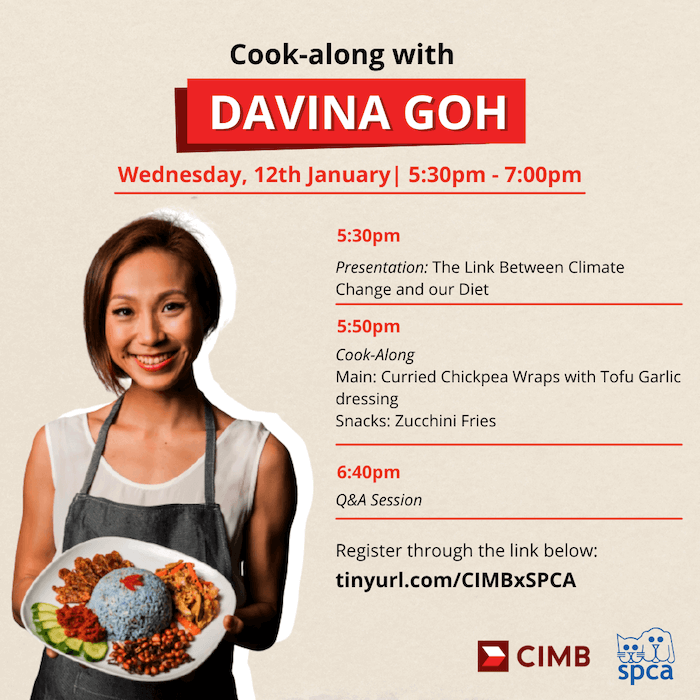 Introduction: The Society for the Prevention of Cruelty to Animals Selangor (SPCA), based in Malaysia, works in multiple areas of animal advocacy. This Movement Grant supports their plant-based campaign through remuneration, printed materials for distribution, and funding for organizing plant-based cooking events and talks.
Country: Malaysia
Grant amount: $50,000
Project status: in progress
Percent funded by ACE: 100%
Updates:
They presented a plant-based talk for Shell Malaysia as part of their virtual employee-engagement program, attended by 40 Shell employees. The presentation focused on how veganism improved an SPCA Selangor campaign manager's physical and mental health and the positive impacts of plant-based diets on the planet and animals.
They collaborated with CIMB Bank to present two 90-minute presentations and walkthrough food workshops.
Asociația de Conștientizare a Industriei Agricole's project: Behind the Plates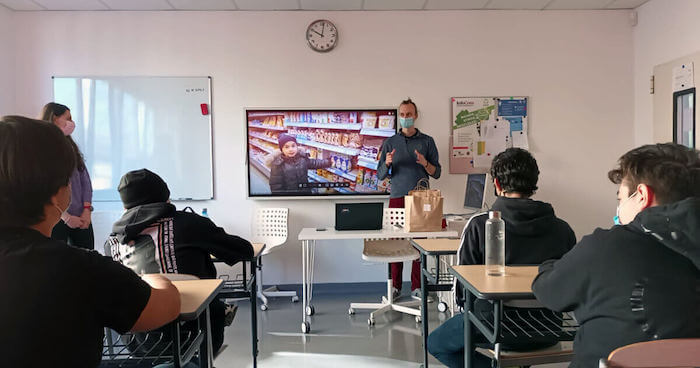 Introduction: Asociația de Conștientizare a Industriei Agricole (ACIA) aims to educate young people in Romania about the impact of their food choices on the environment and their health. This Movement Grant supported their "Behind the Plates" program, which involves educational presentations about factory farming and vegan food sampling.
Country: Romania
Grant amount: $10,000
Project status: in progress
Percent funded by ACE: 20%
Updates:
ACIA's "Behind the Plates" program reached 677 students in Romania in 2021: 156 from Bucharest, 218 from Iași, and 303 from Cluj Napoca.
They led 23 presentations and reached seven new educational institutions. The program received 83% positive feedback from students and a 4.7/5 rating from facilitators.
They found that 86% of participants in the "Behind the Plates" program want to improve their diet.
They secured eight new partners who offer discounts for vegan-friendly restaurants and books.
They started collaborating with The Sustainability Embassy of Romania to connect with other organizations, influence laws and policies, and generate more leads for their "Behind the Plates" program.
OBRAZ – Obránci zvířat's project: Rostlinně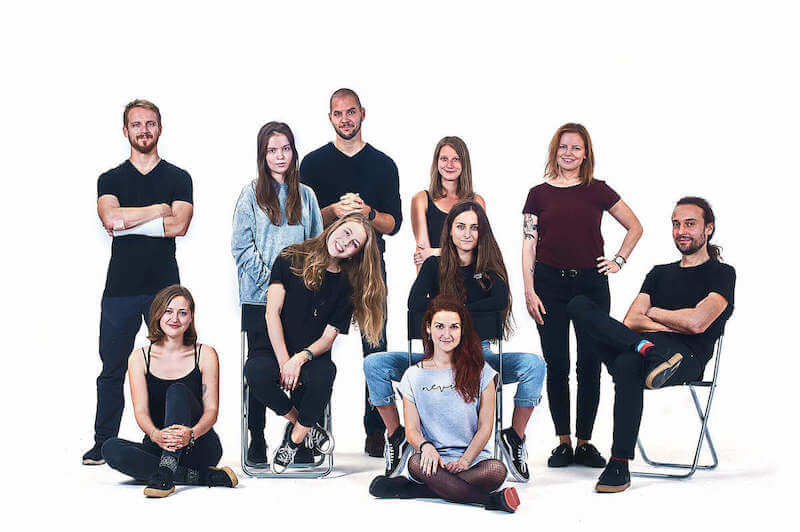 Introduction: OBRAZ – Obránci zvířat is a Czech animal advocacy organization. This Movement Grant supports their project Rostlinně, which promotes the consumption and availability of plant-based foods in the Czech Republic.
Country: The Czech Republic (also known as Czechia)
Grant amount: $10,000
Project status: in progress
Percent funded by ACE: 15%
Updates:
Rostlinně ran a campaign #bezpříplatku (#noextracharge), in which 46 coffee shops committed to serving plant-based drinks for the same price as their conventional counterparts, including 25 Starbucks locations.
They held the second annual Plant-Powered Perspectives conference, with 135 attendees mainly from the business sector. Eat Just, Inc. founder Josh Tetrick was the keynote speaker. As part of the conference's startup competition, the monthly subscription service Veganbox was awarded a cash prize, expert consulting, and a special yearlong promotional deal.
They launched the second biennial Retail Ranking, for which volunteers surveyed 25 stores and collected data on their plant-based alternatives. One of the most widely read online media outlets in Czechia reported the ranking.
They started a successful partnership with one of the largest online grocery stores in Czechia and are currently working with them to redevelop their vegan microsite.
Their social media outreach is growing steadily: Facebook followers increased from 15,000 to 17,000, and Instagram followers from 16,000 to 19,000.
Estudiantes Por La Lucha Animalista's project: Menú por el Planeta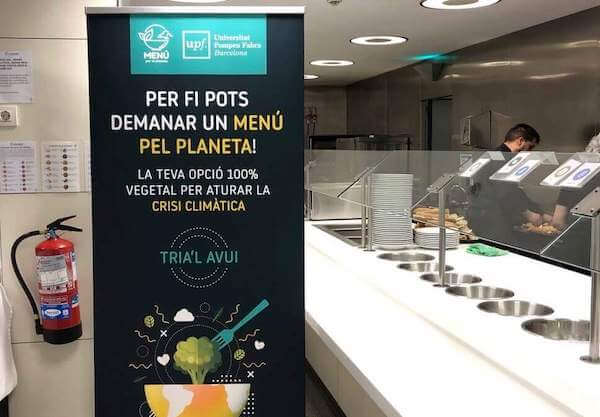 Introduction: Menú por el Planeta aims to increase plant-based options in Spanish universities.
Country: Spain
Grant amount: $18,000
Project status: in progress
Percent funded by ACE: 100%
Updates:
Jaume I University, which has approximately 14,000 students, joined Menú Por El Planeta and has committed to requiring daily plant-based options for new canteen contracts.
Pompeu Fabra University, which has about 12,500 students, increased the availability and quality of their daily plant-based option. Menú por el Planeta is beginning to train chefs there to boost exposure and make plant-based options more appealing to the general public.
Animal Law Europe


Introduction: Animal Law Europe (also The European Institute for Animal Law & Policy) is a consultancy in Brussels that supports and promotes the development of animal law as an autonomous discipline, placing nonhuman animals as sentient beings at its core.
Country: Belgium, with a focus on European Union policy
Grant amount: $20,000
Project status: in progress
Percent funded by ACE: 100%
Updates:
They hired a research assistant who helped draft an in-depth report on E.U. farm animal welfare legislation—the first comprehensive review of this nature. The report will help advocate for higher animal welfare standards and increase the legal knowledge of animal advocates.
They organized an online launch event for the report featuring animal law and policy speakers, animal advocates, and representatives of the European Commission.
Associação Vegetariana Portuguesa's project: Prato Sustentável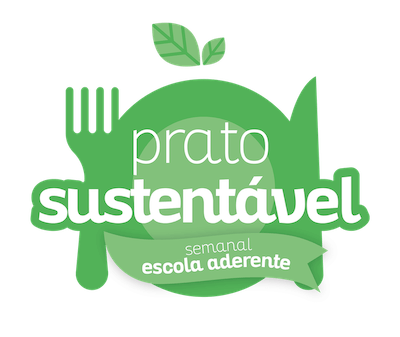 Introduction: Associação Vegetariana Portuguesa (AVP) is a nonprofit organization that advocates for plant-based diets via education, corporate advocacy, capacity building, and political lobbying. Their Prato Sustentável project aims to increase the availability and quality of plant-based options in school cafeterias. The first stage of this project involved training catering companies and school canteen staff. This Movement Grant supports the second stage of the project, during which AVP plans to work with a large municipality's school network and eventually scale up in the future.
Country: Portugal
Grant amount: $22,000
Project status: in progress
Percent funded by ACE: 100%
Updates:
AVP hired a campaign manager to support the planning and implementation of the Prato Sustentável project's second stage.
They have reached out to over 40 potential collaborators to help deliver workshops and kitchen staff training sessions.
They finished a presentation to pitch the Prato Sustentável project to more than 15 municipalities, and they have reached out to a few of them.
They created the contract that will be signed with municipalities and started developing the program's implementation guidelines. They also started developing the program's brochure, with support from ProVeg UK, based on their School Plates program.
They secured a partnership with the SustainMeals project from the University of Lisbon – ICS to develop evaluation tools and estimate the project's impact using pre- and post-surveys. They also created the registered brands that will allow AVP to certify municipalities that adhere to their program.
They secured a partnership with the University of Aveiro to develop a calculator for estimating the environmental impact of weekly plant-based meals in schools, based on the Global Footprint Network's ecological footprint calculator.
UK Centre for Animal Law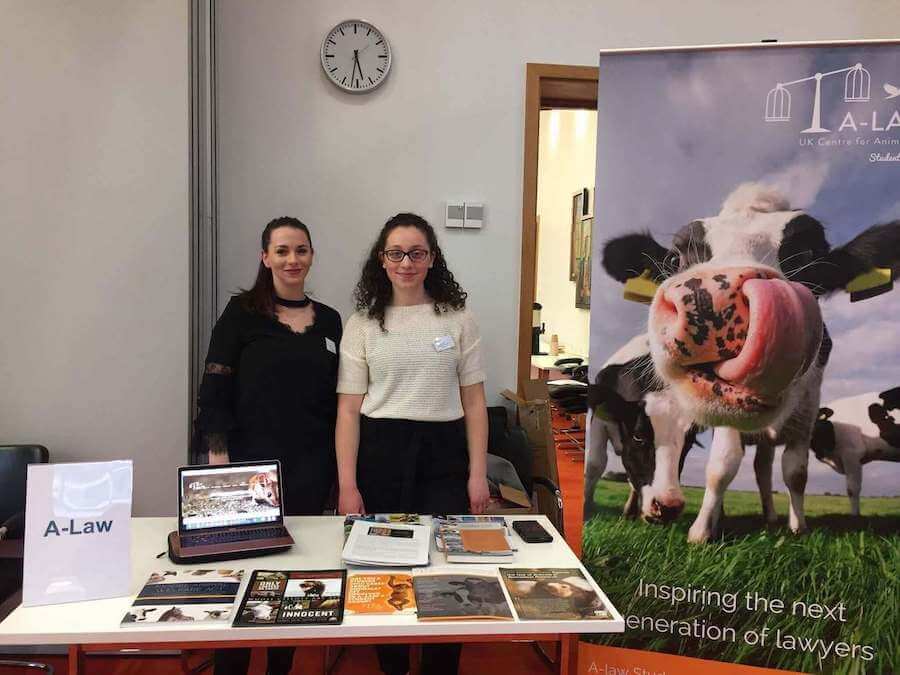 Introduction: The UK Centre for Animal Law (A-LAW) is a charity that provides legal expertise and educational resources to those interested in animal law.
Country: United Kingdom
Grant amount: $23,000
Project status: in progress
Percent funded by ACE: 100% of funding for their student and educational outreach work
Updates:
A-LAW established a growing presence across U.K. universities: There are 28 student ambassadors in 17 universities and six student chapters.
They launched Young Animal Lawyers Network (YALN), which provides networking opportunities for early career professionals and a forum for knowledge and information sharing. YALN also hosted a careers webinar that attracted over 100 attendees.
They launched the Talking Animal Law podcast in July 2021. It's broadcasted 12 episodes to date and received about 2,000 total downloads.
They hold a national essay-writing competition and a moot (i.e., mock legal debating) event. Over 100 law students signed up for the 2021–22 moot competition, with over 30 judges from law and the legal academic community joining the first round. The group created an inspirational video about the 2020–2021 event.
They launched a new website featuring an increased range of educational law resources. The website is a multi-site and also includes a dedicated animal law news site.
Çiftlik Hayvanlarını Koruma Derneği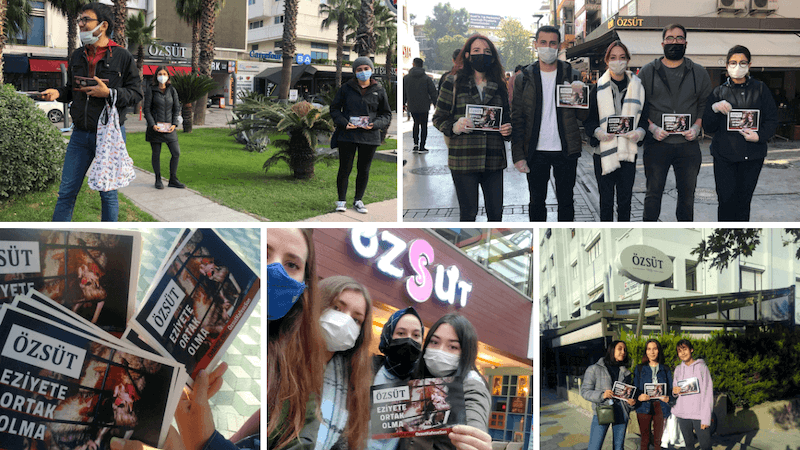 Introduction: Çiftlik Hayvanlarını Koruma Derneği (CHKD) is an organization based in Turkey that works to end the use of battery cages for egg-laying hens.
Country: Turkey
Grant amount: $25,000
Project status: in progress
Percent funded by ACE: 15%
Updates:
Since receiving the Movement Grant, CHKD has secured eight new cage-free commitments from companies in Turkey. They estimate these commitments collectively impact about 100,000 animals annually.
They secured a fish welfare commitment from Metro Turkey. Metro committed to enforce stunned slaughter in 2030 and reduce stocking densities in 2025 for all of its farmed fish. CHKD estimates this commitment will affect 10 million fish annually.
Their report on cage-free commitments secured more than 20 media mentions, including from Bloomberg and The Independent in Turkey.
Following CHKD's outreach efforts, two international companies' translated their cage-free commitments into Turkish and listed them on the companies' Turkish websites. One of the brands initially opposed translating the policy.
Sentient


Introduction: Sentient is an Israel-based organization specializing in conducting undercover investigations of animal farming operations.
Country: Israel
Grant amount: $30,000
Project status: in progress
Percent funded by ACE: Main source of funding for investigator salaries and research and development.
Updates:
They hired an undercover investigator after months of searching.
They have actively managed their Facebook page and currently have over 300,000 followers. In 2021, people viewed 38.5 million minutes of videos on their page, accounting for 68 million views. Their next investigation will document cruel practices in Israel, so they created a Facebook page in Hebrew to help engage Israelis in the campaign.
They began releasing footage of animals inside trucks while being transported alive. They will continue to publish similar footage until investigations are complete.
Demissew Bekele
[no image provided]
Introduction: Demissew Bekele is completing a research project on the potential use of fava beans, amaranth grains, and sunflower seed meals as raw materials for plant-based meat at the Addis Ababa Institute of Technology. This research project aims to produce a meat substitute from plants and increase the availability of animal-free products in Ethiopia.
Country: Ethiopia
Grant amount: $10,000
Project status: in progress
Percent funded by ACE: 80%
Updates:
They selected raw materials based on their possibility to produce a meat analog with good functional and nutritional properties. They collected fava beans, sunflower seeds, and amaranth grains as raw materials, which can be obtained locally in Ethiopia and therefore may be more favorable than traditional materials such as soy.
They prepared the raw materials, isolated the proteins, and packed them for further experiments to determine their suitability as a meat substitute. They plan to conduct these experiments at Katholieke Universiteit Leuven in Belgium.
Southern African Faith Communities Environment Institute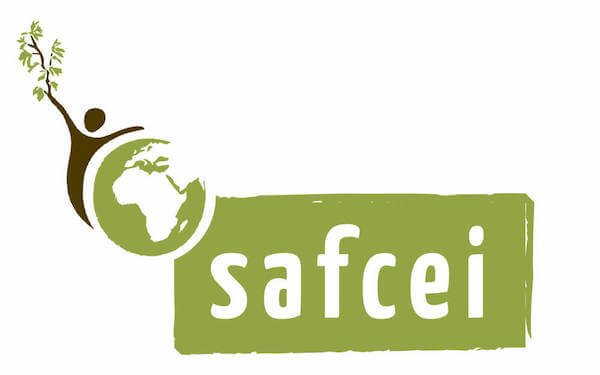 Introduction: Southern African Faith Communities Environment Institute (SAFCEI) is a multi-faith organization committed to supporting faith leaders and their communities in Southern Africa. Their work includes increasing awareness and action on environmental justice, sustainable living, and climate change. This Movement Grant supports research and media outreach or SAFCEI's campaign for cage-free hens in Southern Africa.
Countries: Southern Africa region, including South Africa, Zimbabwe, Zambia, and Tanzania
Grant amount: $25,000
Project status: in progress
Percent funded by ACE: 20%
Updates:
SAFCEI launched the first Fast Action Network on cage-free campaigns in Africa, the "Earthkeepers" network, which currently has 500 volunteer members. The network has improved digital activism and knowledge around the issue of hen welfare in the region.
They created the #CageFreeSA social media campaign, resulting in more than 2,300 interactions, a locally-produced cage-free video, 500 sign-ups to the Earthkeeper network, and an op-ed in a South African newspaper.
Due to their efforts, Vineyard Hotel committed to sourcing 100% of their eggs and egg products from free-range sources by the end of 2021.
Nandos, a South African fast-food chain, committed to sourcing only free-range chickens.
Over 200 volunteers in the Earthkeepers network called for the revision of a South African Bureau of Standards welfare code that allows battery cages to continue through 2038. SAFCEI and other welfare organizations convinced the Bureau to review and update the welfare code. They are awaiting revisions now.
For the past few years in South Africa, they have been engaging with a sustainable retail forum that includes four of the biggest supermarket chains in the region to educate them about making cage-free pledges for all eggs and egg products. These retailers have not committed yet; however, SAFCEI will continue educating and engaging with them with the hope of gaining cage-free commitments soon.
They completed research on the welfare status and policies regarding egg-laying hens in South Africa, Zimbabwe, Zambia, and Tanzania. They publicly shared this research via webinar.
Cellular Agriculture Australia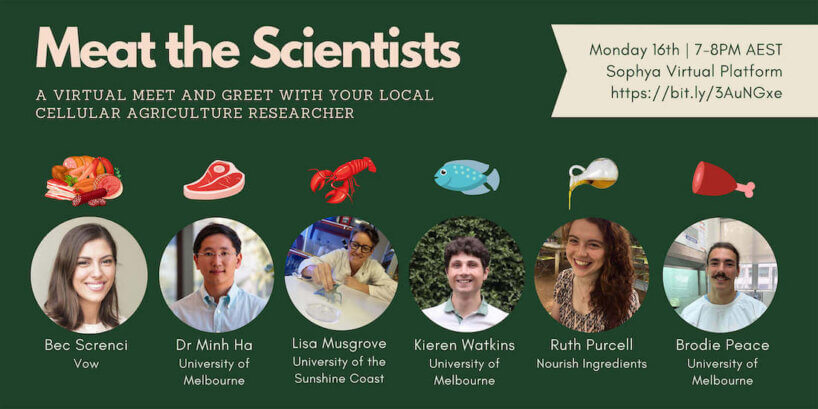 Introduction: The main goal of Cellular Agriculture Australia (CAA) is to increase the supply of commercially competitive, sustainable, and ethical cell-cultured products and to reduce demand for animal products.
Country: Australia
Grant amount: $20,000
Project status: in progress
Percent funded by ACE: 100%
Updates:
They designed their pilot webinar series targeting undergraduate STEM students, scheduled to go live in mid-March 2022. Presenters will include academic researchers and industry leaders from Australia's cellular agriculture ecosystem, and topics involve cultured meat and precision fermentation.
They forged a partnership with the Australian Institute of Food Science and Technology (AIFST)—a membership-based organization representing food system professionals—and created the first cellular agriculture session within AIFST's Annual Conference.
In September 2021, CAA hosted a virtual science lab/office space where participants could join, explore science videos, and talk directly with six experts in cellular agriculture in Australia. The free event ("Meat The Scientists") drew 180 participants, including high school and university students, academic researchers, school science teachers, industry professionals, representatives from related nonprofits, and impact investors.
In October 2021, CAA's Executive Director delivered a talk on the potential for cellular agriculture to transform the food system, and six other speakers discussed scientific innovation in cellular agriculture and current challenges and opportunities relating to the safety and regulation of cellular agriculture. These talks were delivered to over 300 registrants across 90 food companies and research institutes. CAA was invited to publish two cellular agriculture articles in Food Australia due to the event.
Asociación para el Rescate y Bienestar de Los Animales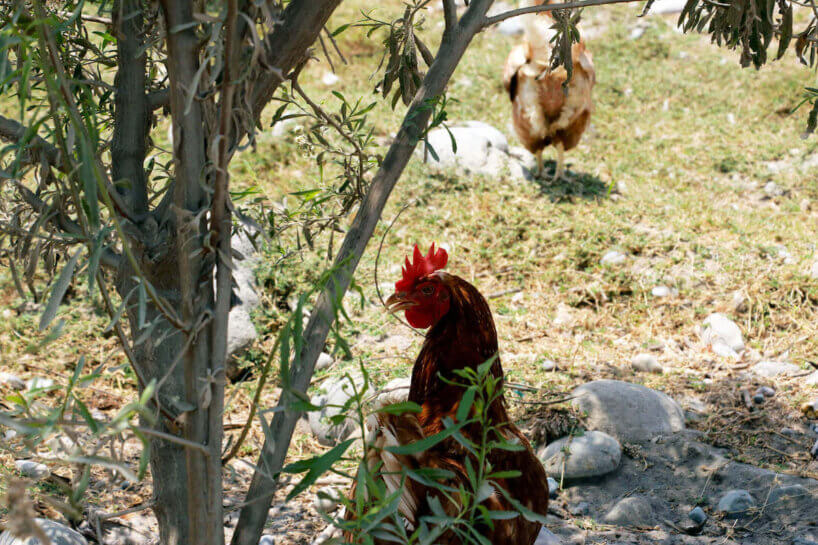 Introduction: Asociación para el Rescate y Bienestar de Los Animales (ARBA) advocates for the welfare of laying hens in Peru.
Country: Peru
Grant amount: $10,000
Project status: in progress
Percent funded by ACE: 100%
Updates:
Asociación para el Rescate y Bienestar de Los Animales conducted two nationally representative surveys in Peru to improve how Peruvian animal organizations negotiate with industry to create better conditions for laying hens.
The first survey (n=3800) was about egg consumption in Peru. They found:

Around 65% knew nothing or little about different methods of egg production in the country, suggesting that it is necessary to educate consumers.
Almost 78% buy eggs produced by caged hens. Only 22% report purchasing cage-free eggs.

The second survey (n = 1,200) was about interest in the welfare of egg-laying hens in Peru.

About 33% of the participants stated that they are concerned about farmed animal suffering. However, only 19% indicated that they care about the welfare conditions of egg-laying hens.
About 50% stated that they care about the source of their eggs, suggesting that animal welfare alone might not be a compelling argument to promote the consumption of free-range eggs in Peru.
About 53% are in favor of the government implementing a law that bans the use of cages to raise egg-laying hens.
About 40% do not agree with the practice of killing male chicks to secure the production of eggs in the country.
Note:
This blog post does not contain updates from all of the 2021 grantees. Equalia, Expertise for Animals, World Day for the End of Fishing, ProVeg (formerly Česká Veganská Společnost), and xiaobuVEGAN have projects that end later than other grantees, and they will likely share updates later in 2022. Christopher Sebastian McJetters has not yet responded to our request for an update at the time of drafting this blog post. We intend to share updates from these grantees in a future blog post.
---
If you are inspired by these achievements, please consider making a donation to support Movement Grants. Your gift today will help reduce future animal suffering. Thank you!