Archived Version: November, 2016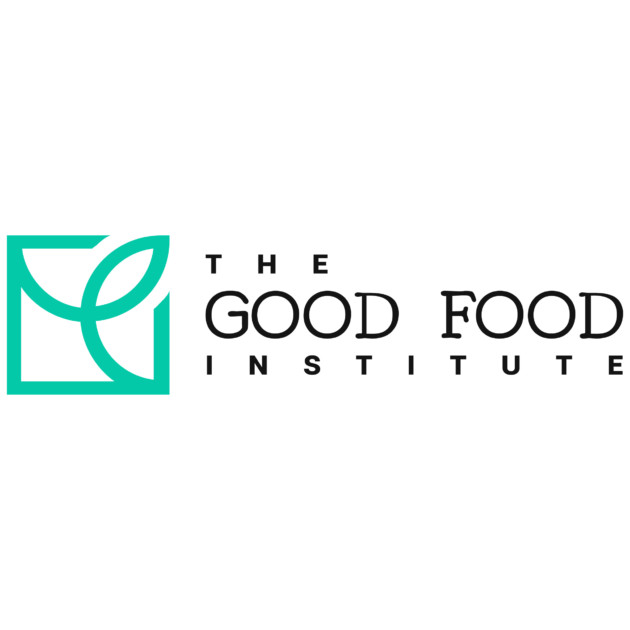 Donate
What does The Good Food Institute do?
The Good Food Institute (GFI) is working to transform the animal agriculture industry by promoting the development of competitive alternatives to animal-based meat, dairy, and eggs. GFI seeks out entrepreneurs and scientists to join or form start-ups in the plant-based and cultured1 meat (i.e. meat grown in a culture without animal slaughter) market sectors. They provide business, legal, scientific, and strategic guidance for plant-based and cellular companies, and they engage in policy work (regulatory and statutory) to level the playing field for plant-based and cellular products in the marketplace. GFI builds relationships with chain restaurants, grocery stores, and foodservice companies to improve and promote plant-based alternatives to animal products. Finally, GFI works with grant-making institutions, corporations, and governments to mobilize resources for research in synthetic and plant biology and tissue engineering.
What are their strengths?
We believe that developing competitive alternatives to animal products could have a huge impact for farmed animals. It could cause consumers to purchase fewer animal products, and it might do so much more quickly than using moral arguments to persuade consumers to stop eating meat, dairy and eggs. We feel confident in GFI's leadership and strategic vision. They are focused on effectiveness and seem determined to maximize the efficiency of their operations and the impact of their work.
What are their weaknesses?
Since GFI was launched in February 2016, their track record is quite short and does not yet include the outcomes they most hope to accomplish, e.g. the launch of new food start-ups and the successful development of cultured meat, dairy, and eggs. While we anticipate that GFI will facilitate the launch of several plant-based meat companies in the near future, we expect that it will take significantly longer to develop cultured meat that can compete commercially with conventional meat. We have some concerns that GFI's progress will be impeded by their difficulty in finding and hiring qualified staff. If and when cultured products do arrive on the market, little is currently known about their prospective acceptance by consumers.
Why do we recommend them?
Animal advocates have been working for decades to weaken the animal agriculture industry by encouraging individuals and institutions to reduce the demand for animal products and implement humane reforms. We are proud to support the effective implementation of those interventions, but we also believe that engaging in a wider range of promising tactics may increase the animal advocacy movement's chance of success. Developing and promoting attractive alternatives to animal products seems like a promising way to disrupt the animal agriculture industry. There are few charities working in this area, and GFI has already shown strong leadership and efficiency. We are pleased to recommend donating to them.
How Much Money Could They Use?
We think that GFI could use at least $500,000 to $1 million more in funding next year than they had this year. It's likely that they would use it to finish filling their operating reserve and possibly to begin some of their additional planned expansion by hiring new staff members, including regional specialists for their international programs and scientists with differing areas of expertise.
What Do You Get for Your Donation?
Your donation supports GFI's programs and helps build their operating reserve, which is needed to ensure operational continuity. We don't yet have a good sense of how GFI's work will fall into separate program areas to produce specific short-term outcomes. In this sense the outcome of your donation to GFI is more speculative than the outcome of a donation to one of our other top charities.
---
GFI prefers the term "clean meat" to "cultured meat;" they explain why on their blog ("'Clean Meat,' the 'Clean Energy' of Food," September 6, 2016). They also note that "clean" is now the preferred term of both Memphis Meats and SuperMeat, two of the three companies that are working on this technology.
How The Good Food Institute Performs on Our Criteria
Criterion #1: The Charity Has Concrete Room for More Funding and Plans for Growth
The Good Food Institute is currently in its first full year of operations, so we have limited evidence to draw on regarding their past use of funding.1 However, they have very detailed plans for growth, and we think they have room for substantially more funding, both to fuel that growth and to ensure that the organization is sustainable by establishing an operating reserve.
GFI appears to be on target to meet their funding needs for their 2016 operations.2 This includes a rapid expansion of their staff from 3 to 8 employees in June, with up to 15 positions scheduled to be filled by the end of the year.3 After funding their activities at this projected level of staffing, GFI's next priority is to establish an operating reserve that would cover 6 to 12 months of expenses, so that they can ensure their ability to maintain their programs if they encounter periods of difficulty in fundraising.4 We think that this is appropriate, particularly given that GFI's programs seem especially likely to benefit from continuity as employees build relationships with outside researchers, influencers, and organizations.5
Beyond establishing an operating reserve, GFI has detailed plans for growth in each of their areas of operations, including such things as hiring regional specialists for their international programs, hiring scientists with differing areas of expertise, and hiring more staff members in operational roles such as communications and fundraising in order to build capacity.6 We believe that GFI is capable of growing in all these ways, but they have already grown very quickly this year and we agree with them that establishing an operating reserve before doing so is a good choice. We also have some concerns that they may not be able to grow quite as quickly as they project, due to difficulties in finding and hiring staff members with the specific skills that they're looking for in certain roles.7 They have recently begun working with a recruiter, which may make hiring easier.8
GFI projects a budget of $2.5 million for 2016, including the income needed to establish an initial operating reserve equal to 6 months' expenses.9 This figure includes half of the $1 million two-year grant to GFI made by the Open Philanthropy Project.10 We think they could use at least $500,000 to $1 million more in 2017, to finish filling their operating reserve and possibly to begin some of their additional planned expansion. Since we can't predict exactly how any charity will respond upon receiving more funds than they have planned for, this estimate is speculative, not definitive. We could imagine a charity running out of room for funding more quickly than we expect, or coming up with good ways to use funding beyond what we have suggested. Our estimates are indicators of the point at which we would want to check in with a charity to ensure that they have used the funds they've received and are still able to absorb additional funding.
Criterion #2: A Back-of-the-Envelope Calculation Finds the Charity is Cost-Effective
We think quantitative cost-effectiveness estimates are often useful as factors in charity evaluations, but we are concerned that assigning specific figures can be misleading and appear to be more important in our evaluation than we intended. For The Good Food Institute in particular, we believe that our back-of-the-envelope calculation of their cost-effectiveness is too speculative to feature in our review or include as a significant factor in our evaluation of their effectiveness. For instance, in thinking about their impact we considered the probability of a single GFI-supported start-up launching a commercial product that takes market share from animal agriculture and the share of the market they could be expected to capture. Our estimates for these factors were very speculative, we considered other unknowns as well, and we omitted many possible scenarios for simplicity.
Additionally, GFI is focused on helping animals in the medium and long term, and we have not published estimates of the medium– or long–term impacts of any other charities, so we worry including this in a cost-effectiveness calculation would be unfair to those other organizations.11
In the future, we hope to have better ways of evaluating medium– and long–term impacts, which could lead to publishing a cost-effectiveness estimate for GFI. We think cost-effectiveness calculations will still be most useful as one small component in our overall understanding of charity effectiveness.
Criterion #3: The Charity is Working on Things That Seem to Have High Mission Effectiveness
Promoting Cellular Agriculture and Better Plant-Based Meat Technology
While plant-based substitutes for many animal products already exist, many people continue to choose animal products for a variety of reasons. The creation and distribution of better plant-based or cultured products may help to create a climate in which it is easier for individuals to reduce their use of animal products. If alternatives improve, consumers may show less support for the animal agriculture industry, with both their attitudes and their purchases.
If successful, cultured and plant-based foods might shrink the animal agriculture industry through the pressures of the marketplace even without interaction with advocacy messages. It might weaken the industry enough to enable stricter regulation of animal welfare. Plant-based milk is already showing a tendency to take market share from the sales of conventional milk in the U.S., with sales in one category growing as sales in another category decline.12 It seems plausible that cultured and plant-based meat will similarly take market share from the sales of conventional meat, especially as it becomes more cost-competitive, widely available, and harder to distinguish from conventional meat in taste and texture.
One reason to worry that cultured meat might not succeed is that very little research has been done thus far on consumer acceptance. We would like to see more research in this area.
Criterion #4: The Charity Possesses a Robust and Agile Understanding of Success and Failure
Because GFI is a new organization,13 they haven't had many opportunities to demonstrate their understanding of success and failure or their willingness to adapt when needed. We would expect to see more substantial evidence in this area as more time passes.
It does appear that GFI has identified areas of weakness in the past and taken measures to address them. For example, they realized that they were not taking full advantage of their presentations at top universities as an opportunity to recruit attendees to the field. They are already working on a plan to more "aggressively" recruit future attendees using an online tool where students can provide feedback about GFI's presentations along with their contact information.14 We are not yet certain whether the online tool will increase recruitment.
Another example of GFI's responsiveness to self-perceived weaknesses is their recent decision to work with a recruiter to hire new talent. They have been working for more than six months to fill some of their open positions and they believe that working with a recruiter will help them make hires more quickly.15
When GFI has been met with resistance, they have found new opportunities for advancing their agenda. For instance, when they created a petition requesting that a popular fast food chain add a veggie burger to their menu, they received hundreds of angry messages via email and social media from supporters of the chain. GFI's communications manager, Emily Byrd, wrote an op-ed for the Los Angeles Times about the backlash. In the end, the event generated media attention for GFI and the petition garnered more signatures than they initially hoped for.16
It would be difficult for GFI to quantitatively estimate their cost-effectiveness at this early stage in their development. Many of their programs have not yet produced measurable results, and they have likely invested a higher portion of their budget in their operating reserve than they will in future years. Still, GFI is carefully tracking all of their outcomes, including the amount of money being invested in the cultured and plant-based meat industries as a result of their work. They are planning to calculate the number of animals spared as a result of these investments as early as next year.17 We think that their interest in evaluating their cost-effectiveness demonstrates their commitment to improving efficiency, as well as an understanding of self-promotion.
Criterion #5: The Charity Possesses a Strong Track Record of Success
Have programs been well executed?
GFI is a young organization; they were founded in October 2015 and officially launched in February 2016. They have accomplished a lot in their first year, but their track record is understandably shorter than the track records of some more established groups. Their record does not yet include some of the outcomes that they are most hoping to reach, e.g. facilitating the official launch of new companies and causing new cultured or plant-based products to be brought to market.
In their first few months, GFI has primarily focused on building relationships and securing media attention.18 They have developed an email list of more than 50 potential entrepreneurs and scientists, conducted outreach at universities and food technology conferences, and met with researchers to identify opportunities for collaboration.19 They are working on developing an open database of scientists who are interested in working in the cultured and plant-based food industries.20 GFI has also been building relationships with investors and venture capitalists and they have already been involved in the formation of eight companies,21 three of which they expect to launch in the near future.22
Through their research and communication with scientists around the world, GFI has learned about promising technologies that they believe were previously undiscovered or underutilized in the U.S. For example, some European companies are successfully using hemp seeds, oats, lupins, and fava beans in plant-based meats. They also learned of a machine called the "couette cell" that produces plant-based meat using less energy than standard U.S. machinery.23 GFI's two senior scientists are in the process of completing technological readiness assessments for cultured and plant-based products, which GFI hopes to publish within six months for the benefit of the entire industry.24
It is difficult to evaluate GFI's potential relying solely on information about their short past. Their record does not yet include some of the outcomes that they most hope to accomplish, e.g. the the launch of new start-ups and the development of cultured foods.25 Fortunately, we can also rely on information about GFI's leadership and staff, many of whom have had long and successful careers. Executive Director Bruce Friedrich has been a leader in the animal advocacy movement for more than twenty years. He served as vice president of International Grassroots Campaigns at PETA and director of Policy and Advocacy at Farm Sanctuary (see Criterion 6).26 GFI's employees seem similarly well-qualified for their positions, so the short track record of the organization is not necessarily concerning to us.
Have programs led to change for animals?
Many of GFI's accomplishments have not yet led to changes for animals. Their earliest accomplishments (e.g. raising funds, hiring an experienced staff, and strategic planning) will not directly affect animals at all, but of course they are necessary steps for a new charity to take.
It is possible that the media attention that GFI has earned might have had some indirect benefits for animals. GFI has raised concerns in widely-read publications about the problems with the meat industry, including its contributions to climate change and its unsustainability. In addition to promoting awareness of cultured meat, it's possible that these media stories have inspired some of their audience to reduce their meat consumption. On the other hand, some animal advocates are concerned that the messaging of cultured meat companies could reinforce the notion that we need to eat animal flesh, and this could slow down the rate of progress, especially if cultured meat technologies fail to become cost-competitive.27
GFI's early work to build relationships has likely not yet affected animals, though we expect it might in the long term. If successful, the three companies that are soon to launch under GFI's influence are expected to produce commercial plant-based products within five years.28 If those products reduce the demand for animal products, that could affect a large number of animals.
If cultured meat becomes cost-competitive with conventional meat, the impact for animals could be enormous. GFI estimates that cultured meat could become cost-competitive with conventional meat in about a decade.29 The Open Philanthropy Project (OPP) reports that one of two scientists they spoke with who work on tissue engineering gave a similar estimate, though OPP themselves remain much more pessimistic about the development of cultured meat in the near future.30 We are not certain whether it is realistic to expect cultured meat to become cost-competitive with conventional meat in a decade. Based on our current knowledge, we suspect that a decade might be somewhat optimistic, and two to five decades might be more realistic. If GFI were not working to overcome the scientific and regulatory hurdles, we expect that commercialization would take a lot longer, maybe up to an extra decade.
Criterion #6: The Charity Has Strong Leadership and Long-Term Strategy
Leadership
Given GFI's unique origin as the child organization of a highly effective animal advocacy organization,31 it makes sense that they chose highly capable leadership. Bruce Friedrich, Executive Director, previously served as vice president of International Grassroots Campaigns at PETA and director of Policy and Advocacy at Farm Sanctuary. To our knowledge, colleagues in the animal advocacy community recognize him as having been a capable leader in both of these roles. We have also been impressed by Friedrich's leadership of GFI, especially insofar as he has already secured substantial speaking opportunities and media attention for the organization, and has tied the organization closely to effective altruism principles. Other leaders on the GFI team, including Chris Kerr and Clare Bland, also seem to have substantial experience as successful leaders in their respective fields.32
GFI has six people on their board of directors, each of whom is a recognized leader in the animal advocacy community.33 The board includes Friedrich, and while it is common and reasonable to have the executive director of an organization also on the board, it can be concerning because we want to ensure the organization is flexible and incorporates diverse perspectives. Because we consider Friedrich to be particularly open-minded and self-critical, this is less of a concern. GFI has a number of expert advisors from a variety of fields, which reflects their strong connections to the fields such as food tech, animal advocacy, and entrepreneurship. We expect this leadership to help GFI make better strategic decisions and to be especially useful in their role of connecting scientists, entrepreneurs, investors, and others in the animal-free food world.
Long-Term Strategy
GFI aims to "create a healthy, humane, and sustainable food supply."34 This has led GFI to focus on the creation and promotion of two types of products: plant-based and cultured. We support GFI's choice to focus on developing and promoting these foods because we consider farmed animal protection to be the most promising area for most animal advocacy, other things being equal.35
At ACE, we prioritize the welfare of sentient beings over the value of insentient entities like the environment, and we think the suffering of farmed animals represents a strong moral priority, even though human health is also important. GFI gives significant weight to each of these areas, as well as sustainability —the ability to feed a growing human population. In their strategic plan, for example, they list "Animal Protection" fourth in their list of reasons for opposing animal agriculture.36 This could lead us to favor different strategies than GFI within the space of animal-free food development. For example, many environmentalists think that beef is the most worrisome animal product from that perspective, but in terms of animal suffering, reducing chicken consumption seems like a more important priority.37 This could lead us to prioritize the support of plant-based and cultured chicken products, while GFI might focus more on beef products.38 GFI seems to believe that environmental messaging is more promising than animal protection messaging for encouraging the development and promotion of animal-free foods, or at least more promising for fundraising; we are uncertain whether this is the case.
We also think an important impact of animal-free foods is inspiring people to take the suffering of animals more seriously. By placing significant focus on environmentalism and human health, GFI's work might not have as much of this impact as it could. This could be very important if we consider the wellbeing of animals who exist many years from now and would greatly benefit from a more animal-friendly society. Note that given GFI's incubation by Mercy For Animals and the focus on animal issues of its leadership, this concern might be somewhat mitigated. Also, it seems possible, maybe even likely, that the animal-free food field would have even less focus on animals if it weren't for GFI's presence, so supporting their growth could still be a net benefit for the association of animal messages with animal-free foods. Also, it could be that focusing on the environment, health, or sustainability could lead to more enthusiasm for animal-free foods, although we haven't seen good evidence that this is the case and therefore think that an animal-focused strategy is probably more impactful, other things being equal.
GFI has a particularly well-composed strategic plan.39 Among other topics, they list specific budget details, specific plans for each department with timelines, and fundraising details including the number of different-sized donations. We expect GFI to revisit their strategic plan regularly, maintaining an appropriate balance between structure and flexibility.
Finally, GFI is strategically focused on what they see as an "unfilled niche" in the animal-free food movement.40 Animal charities, including those recommended by ACE, have been focused on directly changing behavior and attitudes for a long time, and GFI thinks there has been relatively little focus on developing better animal-free foods. We would basically agree with this assessment, although we think the presence and popularity of The Good Food Institute, New Harvest, and numerous companies in this field suggests that the most effective forms of social change might be relatively neglected in 2017.
Criterion #7: The Charity Has a Healthy Culture and Sustainable Structure
GFI seems to have very high staff morale and enthusiasm among its supporters. There seems to be little conflict among GFI staff, close collaborators, and outspoken supporters, even though GFI is tackling topics that are potentially contentious in their field, like whether we should use the term "clean meat" or "cultured meat."41 There are reasons to suspect GFI might have to deal with more conflict in the future, e.g. if they work directly with animal agriculture companies, but we expect GFI to deal with this conflict in a professional and efficient manner.
GFI has shown remarkable fundraising ability in its first year,42 likely in part due to the excitement in the animal advocacy community for animal-free food development and GFI's origin as a child organization of Mercy For Animals. While this fundraising might raise concerns about GFI's room for more funding, we think they do have room for growth, and their fundraising success does indicate organizational stability.
GFI is "committed to radical transparency,"43 taking steps such as detailing their research and progress on their blog, sharing white papers, and distributing monthly reports from each department to interested community members. GFI was open in providing us with the information we needed for our review. They have strong internal documentation, including an employee handbook with detailed procedures for training and exit.44
Much of GFI's work is necessarily collaborative, such as bringing together entrepreneurs with scientists to build food companies. They also collaborate with the other charities in the animal-free food technology field, New Harvest and the Modern Agriculture Foundation.45 We also expect them to collaborate with other animal advocacy organizations when appropriate, for example if they are campaigning for a company to adopt more plant-based options, or lobbying to introduce more plant-based foods in the U.S. school lunch program.
Criticism/FAQ
Some might suggest that technological progress will come eventually, and what matters most in the long run is whether we've achieved the social change necessary to use those new technologies to help animals. Why is GFI working to advance technology rather than to shift public attitudes?
Critics of GFI might be concerned that their work does not directly help to change public attitudes towards animals, and changing those attitudes may be essential for ensuring lasting progress. Suppose we develop commercial animal alternatives that are initially competitive with animal products. If animal products somehow become more appealing to consumers, nothing would stop consumers from returning to animal products unless they have changed their attitudes towards animals.
As GFI points out, however, many animal charities are already working to shift public attitudes; some have been working in that area for decades.46 Advancing technology does not counteract all the work that is being done to shift attitudes. It may even catalyze a shift in public opinion. Some have argued that it may be easier for individuals to feel compassion towards animals when that compassion is not at odds with their diet or behavior.47 However, critics could argue that the social change resulting from new technologies is also inevitable.
We agree that there is a strong argument for charities to focus on areas other than technological development, particularly when for-profit companies seem likely to develop a technology on their own. Still, in the case of plant-based and cultured foods, there is a role for charities in encouraging early-stage research, helping connect scientists to for-profit funding and business partners, and promoting cultural and institutional acceptance of new food technologies. We think GFI is appropriately looking for these opportunities, rather than working primarily on projects which would likely be done by food or technology companies if GFI were not involved. In particular, GFI can help coordinate companies and take other actions that benefit the industry as a whole, whereas individual companies are sometimes pushed to focus on short-term selfish gains. GFI's work on the terminology of "clean" vs. "cultured" meat is one example of this.
Why does GFI invest some of its resources in plant-based foods as well as cultured foods when (a) plant-based options already exist, and (b) the development of cultured foods seems like it could relieve the need for better plant-based options?
Some of GFI's potential donors may be concerned about GFI's decision to invest resources in the development of plant-based foods in addition to cultured foods. After all, plant-based meat is already commercially available and we have not yet seen evidence that it has taken market shares from conventional meat. Moreover, if and when groups like GFI succeed in putting cultured products on the market, there may be even less consumer interest in plant-based products than there is now.
GFI argues that, though it is true that plant-based products already exist, there may be significant room for the improvement of plant-based technology, and improving plant-based technology seems more tractable than the development of cultured technology. Recently developed plant-based products already seem to seem to represent improvements from past products; for example, the Impossible Burger, released in 2016, has received favorable reviews from vegans and omnivores alike.48 If GFI promotes the development of similarly popular plant-based products, they could cause a significant reduction in the demand for animal products, particularly if they focus on plant-based chicken and fish and if they convince institutions to serve the plant-based products rather than animal products.49
If and when cultured meat becomes commercially available, it may take market shares from plant-based meat, but that does not necessarily eliminate the value of developing better plant-based meat technology. GFI argues that plant-based meat requires fewer resources and is more sustainable than cultured meat, so we should continue to promote plant-based products.50
We think that some of the work GFI has done so far on plant-based meats is promising, and the fact that it had not already been done suggests that there is a role for charities working in this area. In particular, charities may be able to do more to spread certain technologies than companies could, since companies may view their own methods as trade secrets. However, since there are already companies operating profitably in this area, we do think there is particular need for charities to be aware that some work could be done efficiently without their help.
What can GFI do to ensure that consumers will embrace cultured meat?
GFI sees value in market research, and may conduct some themselves; they have already conducted a short survey to identify the most appealing name for cultured meat.51 They would also be interested in research done to identify other factors important in promoting plant-based and cultured meat, such as whether consumers are more likely to respond well to promotion related to health benefits or to animal welfare. We think they might conduct or sponsor such research, and would likely encourage its use by companies.
---
The following materials are supplementary research documents associated with our charity review process and are referenced in the Comprehensive Review.
Research Documents