Through our charity evaluations, we have come to realize that there are a significant number of animal charities that would benefit from a collection of best practices for various departments and situations. To help address this need, we have developed our white paper project.
This white paper project will be a collection of papers that target areas where animal advocates regularly face challenges. It will include information on hiring, operations, communications, development, and more. We plan to gradually roll out these papers as we complete them, with a goal of at least two papers each year.
We launched this project in August of 2017 with our first white paper on hiring. If you have any suggestions for topics that you'd like to see covered, please let us know.
---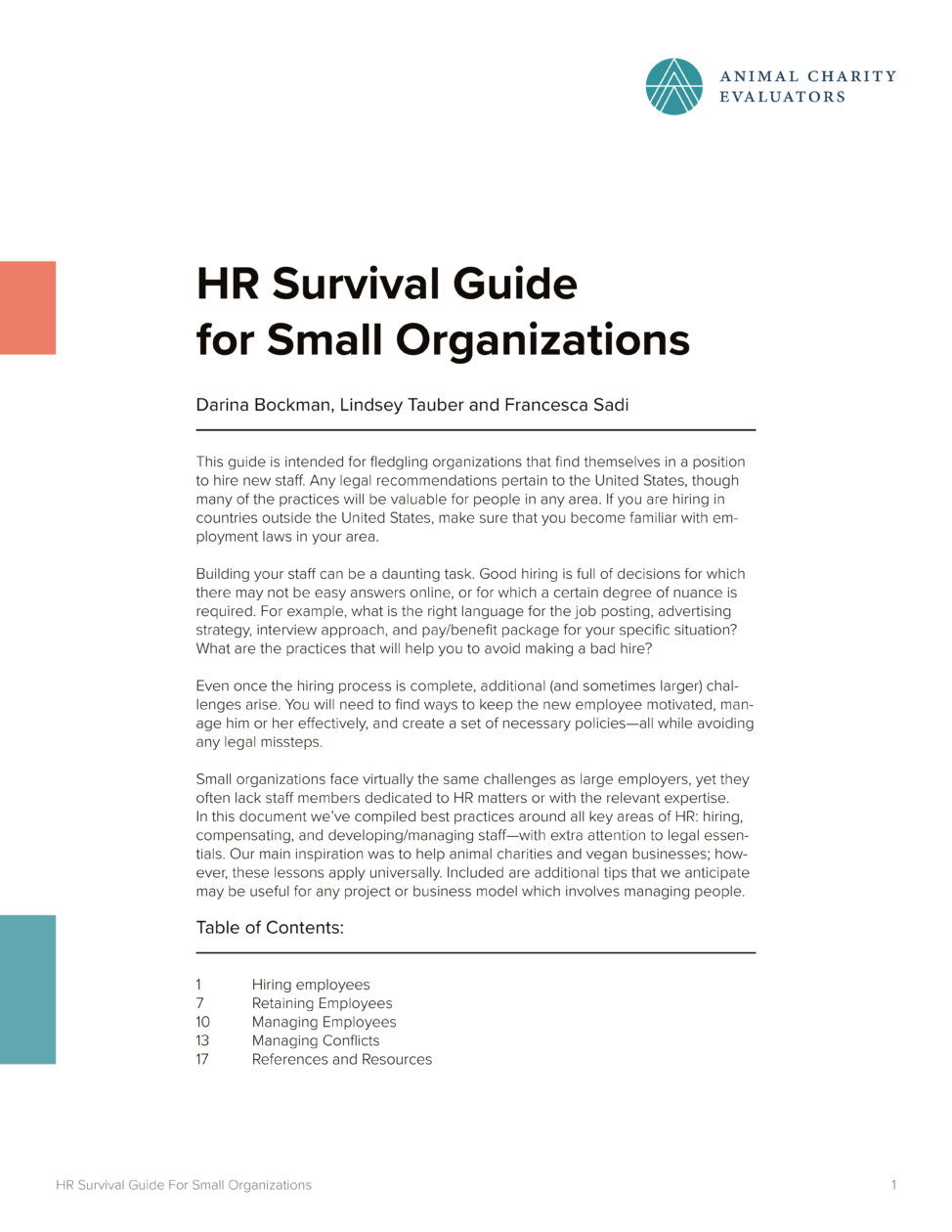 HR Survival Guide for Small Organizations
Authors: Darina Bockman, Lindsey Tauber, and Francesca Sadi
Small organizations face virtually the same challenges as large employers, yet they often lack staff members dedicated to HR matters or with the relevant expertise. In this document we've compiled best practices around all key areas of HR: hiring, compensating, and developing/managing staff—with extra attention to legal essentials. Our main inspiration was to help animal charities and vegan businesses; however, these lessons apply universally.