Sofia Davis-Fogel
Interim Executive Director / Managing Director
Sofia joined the ACE team in 2015 as Special Programs Manager, in which capacity she organized ACE's first research symposium on effective animal advocacy. In early 2017 Sofia moved to the research team, where she worked as a content and copy editor. In her role as Research Editor, Sofia gained a deep familiarity with ACE's research and workflow processes. She worked closely with each of ACE's departments, facilitating intra- and interdepartmental projects until she officially moved into the role of Managing Director. Sofia received her B.A. from New York University, where she was among the first students to graduate from their Animal Studies Initiative.
Melissa Guzikowski
Managing Editor
Melissa first joined ACE as a content and copy editor during the 2017 charity evaluation process. Shortly thereafter, she began an eight-month internship with The Humane League, where she worked as head of the New Media Research Team. In July 2018, she rejoined ACE as a research intern. After working closely with the research department for several months, she moved into the role of Managing Editor. Melissa's academic background is in cultural anthropology and romance languages. Prior to getting involved in effective altruism, she worked as an English teacher in Spain for several years.
Research
Toni Adleberg
Director of Research
In her role as director of research, Toni is committed to building the body of evidence pertaining to the impact of animal charities and interventions. She has a master's degree in philosophy, with a focus on moral psychology and philosophy of cognitive science. She joined ACE in May 2016 and has written about ACE's philosophical commitments and use of cost-effectiveness estimates, among other projects. She became ACE's director of research in 2018.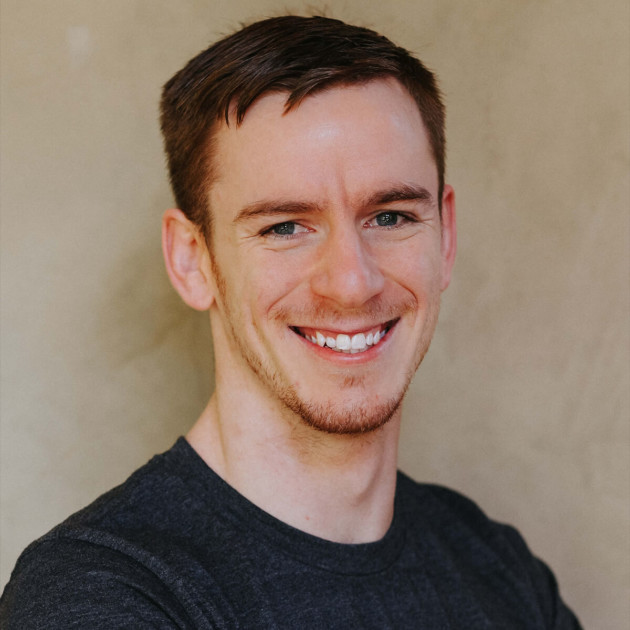 Kieran Greig
Researcher
Currently on leave
Kieran's background is in science and mathematics. He has a keen interest in philosophy and effective altruism, and is a cofounder of Charity Science Health. Kieran joined the ACE team as a Research Associate in January 2017, though he has been intermittently involved with ACE through a part time position and internships since May 2015. He currently resides in Vancouver, Canada but was born and raised in Melbourne, Australia.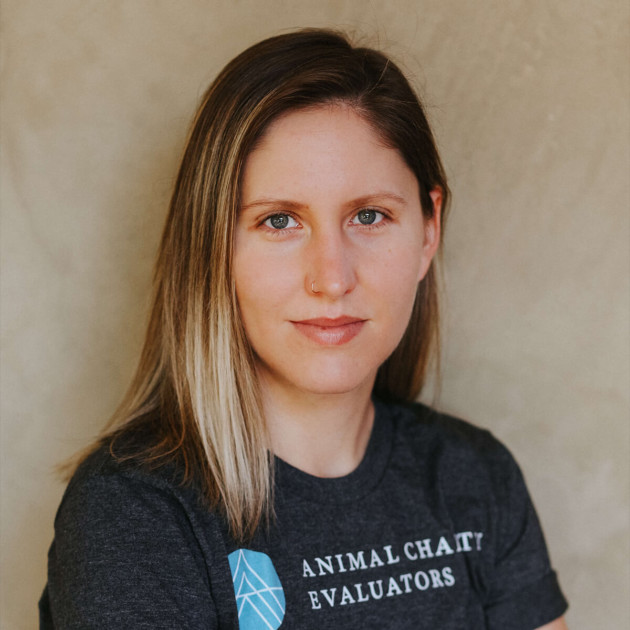 Krystal Caldwell
Researcher
Krystal joined the ACE staff in January 2018 after having been a research intern in 2015. She co-founded Animal Welfare Action Lab, and worked at Mercy For Animals for over two years as a data analyst. Krystal is eager to conduct ambitious and boundary-pushing research at ACE that will innovate how technology is used in animal advocacy. She holds a master's degree in Environment and Sustainability and a B.A. (Honors) in Psychology.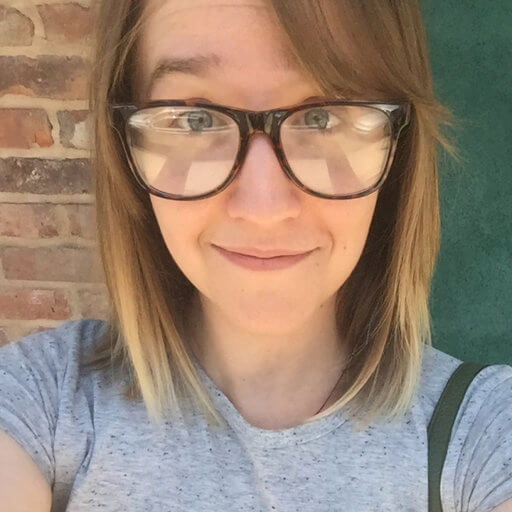 Sydney Heiss
Researcher
Sydney joined ACE in May 2018. She has a background in experimental research, having completed her bachelor's degree in psychology at Rutgers University and her master's degree in psychology at The State University of New York at Albany. She is currently in the process of completing a Ph.D. program in clinical psychology. Prior to beginning her research career, Sydney worked as a cook at a variety of vegan eateries, including The Cinnamon Snail in New York City.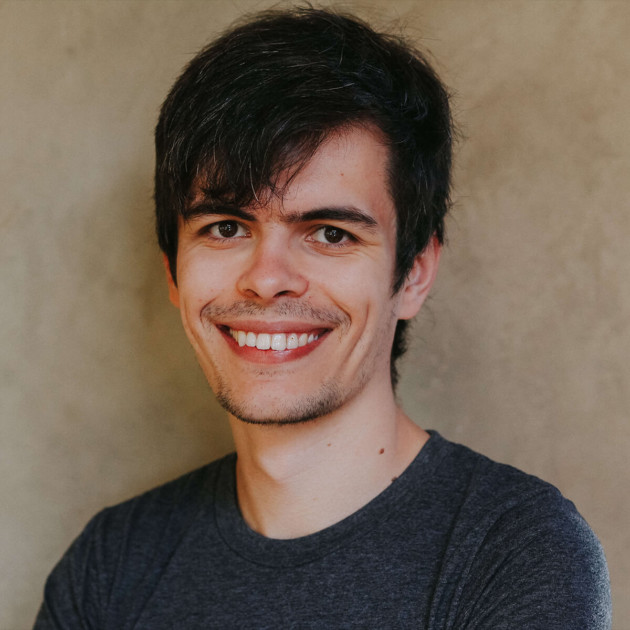 Jamie Spurgeon
Research Associate
Jamie joined the ACE team as a Research Associate in July 2017. He earned a first class Master's degree in physics from the University of Nottingham in 2016, and following his subsequent exposure to the ideas of effective altruism, decided to change career direction. In his time at ACE, he has focused on making improvements to the quantitative aspects of the charity evaluation process and handles any research-related inquiries that ACE receives. He is also one of the Fund Managers for the EA Animal Welfare Fund.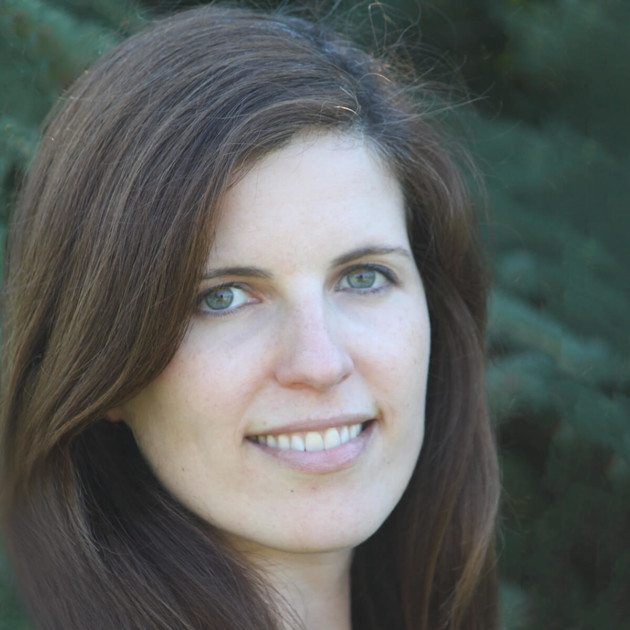 Kathryn Asher
Research Scientist
After several years working as an EAA researcher, Kathryn joined ACE in July 2017 as the lead of the Experimental Research Division. She has a PhD in Sociology from the University of New Brunswick where she was a Joseph-Armand Bombardier CGS Doctoral Scholar and also spent time as a visiting scholar at NYU in the Department of Nutrition and Food Studies. Her dissertation focused on the role of dietary choices, perceptions, and experiences in changing meat consumption patterns in the U.S. Kathryn also holds a Master in Environmental Studies and a Bachelor of Arts in Human Rights and Political Science. She currently has an appointment as an Honorary Research Associate in the Department of Sociology at the University of New Brunswick. Prior to getting involved in effective altruism, she worked as a researcher and evaluator for a social planning council where she focused on topics such as homelessness, child poverty, vulnerable neighborhoods, and affordable housing.
Samantha Berscht
Research Fund Program Officer
Samantha joined ACE in late 2017 after many years of volunteering with animal-focused organizations. She holds a bachelor's degree in cellular biology and a master's degree in educational research, both from the University of Calgary. Samantha is passionate about advancing animal welfare through policy change and implementation as well as through the development of cultured and plant-based meat. She recently fulfilled her lifelong dream of meeting Jane Goodall.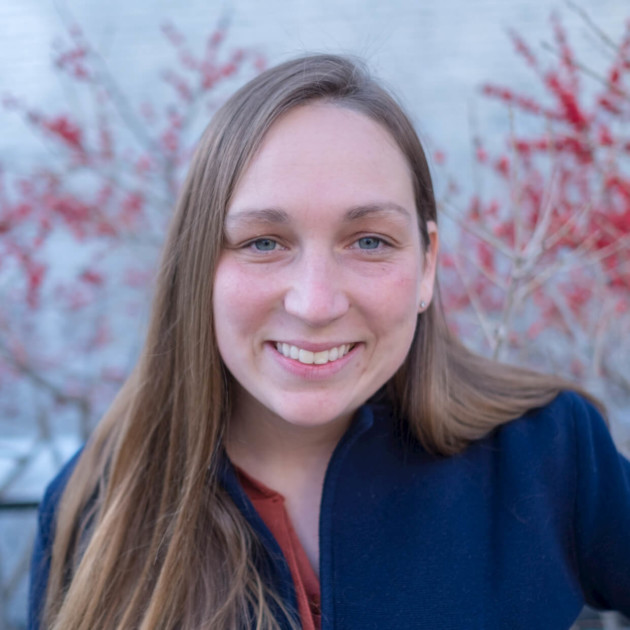 Carlene Kucharczyk
Copyeditor
Carlene joined the ACE team as a copyeditor in March 2018. She holds a master's degree from North Carolina State University, where she studied creative writing, and a bachelor's degree from Wagner College, where she studied literature. She has worked as a writer, editor, copyeditor, proofreader, and teacher.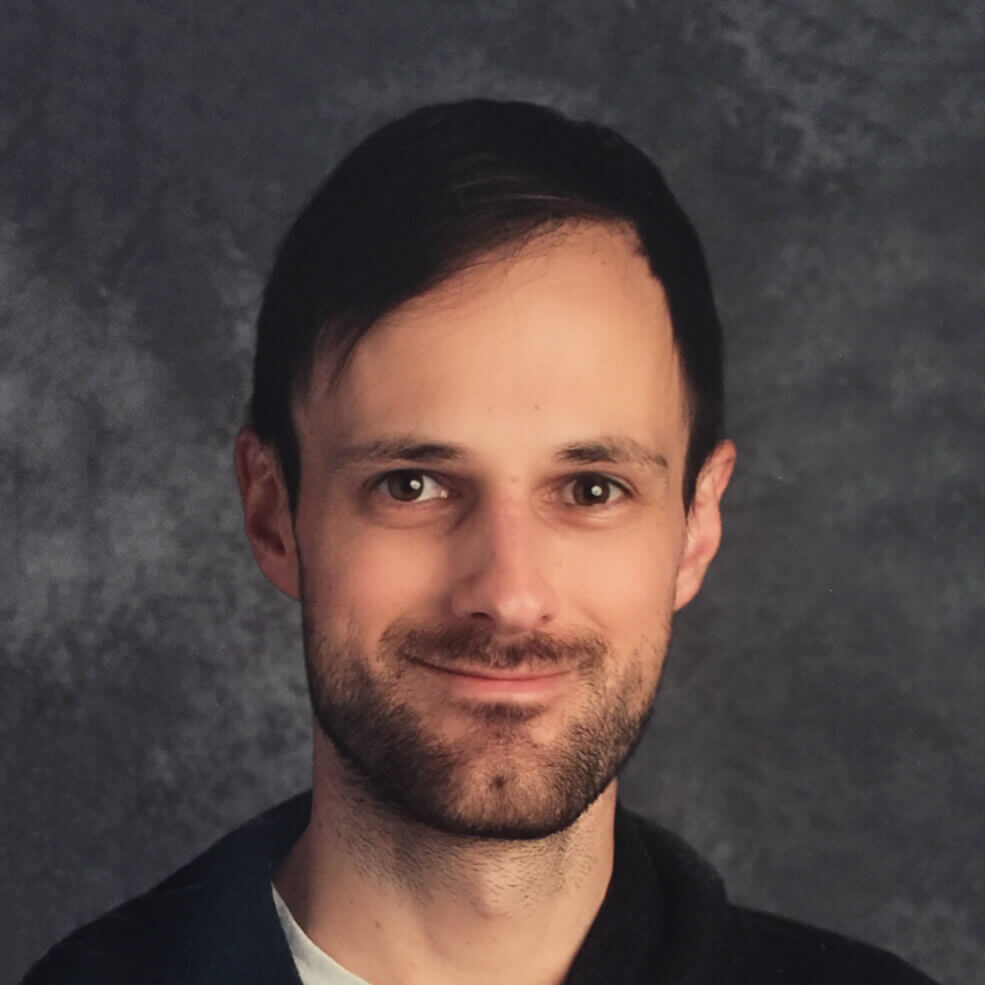 Aaron Call
Research Associate
Aaron studied psychology at Reed College, after which he went to work at UCLA as a research associate investigating how to increase the efficacy of treatments for substance abuse. He has also worked as a teacher in the U.S. and Taiwan and holds a master's degree in education from Harvard University. Prior to joining ACE as a research associate in June 2018, he taught at a charter school in Portland, Oregon where he created a vegan cooking class for middle school students.
Trent Grassian
Research Associate
Trent joined the ACE team in September of 2018. He is a passionate intersectional vegan advocate and holds a master's degree in public administration from the University of Exeter and a PhD in social policy. His doctoral dissertation was entitled 'A New Way of Eating: Creating Meat Reducers, Vegetarians and Vegans.'
Communications
Erika Alonso
Director of Communications
With over a decade of management experience and a background in visual arts, Erika brings a strategic and creative perspective to Animal Charity Evaluators. Erika combines expertise in digital marketing, strategic communications, and design with a long-term commitment to animal advocacy. She graduated Magna Cum Laude from the University of Houston where she majored in marketing. Erika joined ACE in April of 2014.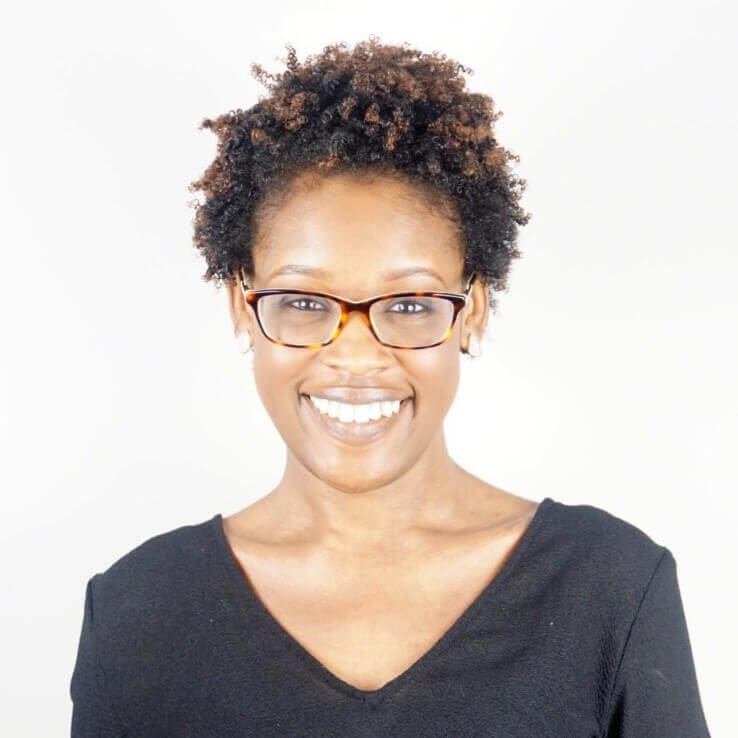 Sydne Daniels
Social Media Coordinator
Sydne joined the ACE team in May 2018. She is a communications professional with expertise in social media and digital marketing, and possesses a keen interest in visual communications. She holds a bachelor's degree from Georgia State University, where she studied public relations. Sydne enjoys combining her strategic and creative skills in order to further elevate ACE's brand and communicate its mission to broader audiences across digital platforms.
Becca Imrich
Graphic Designer
Becca joined ACE in November 2016. She has experience working within the education departments of arts-focused nonprofits and museums including The Phillips Collection and Aperture Foundation. She is based in San Francisco and is pursuing a dual master's degree (MFA/MA in Visual and Critical Studies) at California College of the Arts. She is excited to combine her creative strengths and her interest in animal welfare to communicate ACE's findings to a broader audience through designing their printed and online materials.
Kim Ebel
Data Analyst
Kim joined ACE as a data analyst in July 2018. Their academic background includes mathematics, vocal performance, and gender studies, and they hold a bachelor's degree from East Carolina University. Their work experience includes over two decades of volunteer and paid nonprofit experience, as well as operations, management, and data positions in both the public and private sectors. Kim is thrilled to be working for ACE in the field of effective animal advocacy.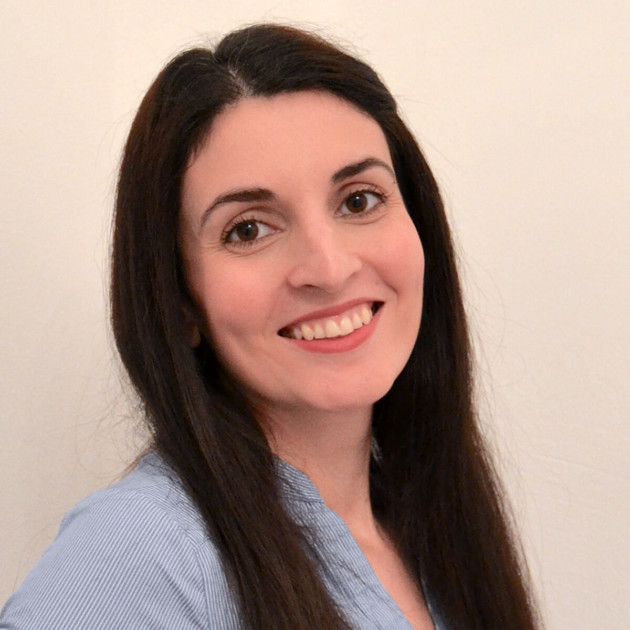 Rana Ejtehadian
Web Developer
Rana joined ACE as a Web Developer in early 2018. She has a passion for web development and a keen interest in design, user experience, and web technologies. Rana holds a bachelor's degree in Telecommunication Engineering from King's College London and a master's degree in Communications Engineering from Helsinki University of Technology. She is excited to use her skills to improve animal welfare and contribute to creating a better world for everyone.
Philanthropy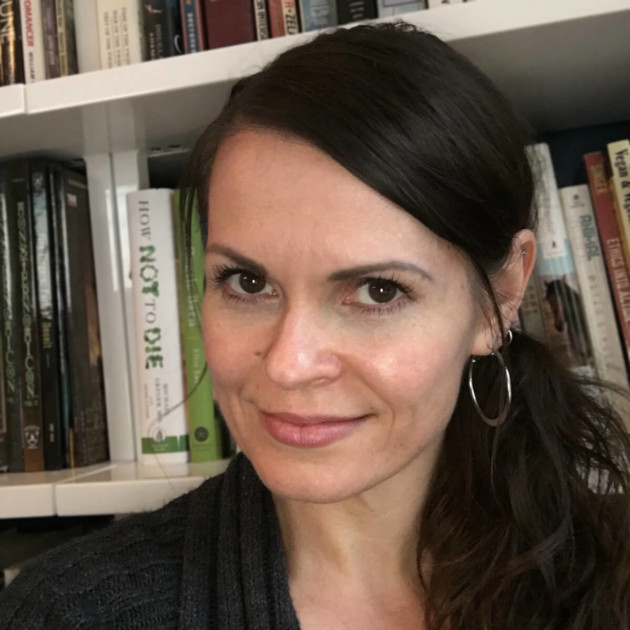 Heather Herrell
Philanthropy Manager
Heather joined ACE in May 2018, continuing her professional career in the nonprofit sector. A lifelong animal advocate and donor, Heather is committed to creating a more compassionate world. She is thrilled to be able to use her fundraising expertise in a context where these skills can help achieve the greatest impact for animals.
Operations
Gina Stuessy
Director of Operations
Gina has been involved in animal advocacy since 2010, and was the lead coordinator of Mad City Vegan Fest, which attracted 3,500 attendees the last year she organized it (2016). She's involved in the effective altruism movement: she co-founded a local EA group, and helped organize an EAGx event. Gina joined ACE in April 2016 and does finances, HR, assists with donation processing, and helped organize the 2017 Research Workshop on Effective Animal Advocacy.
Interns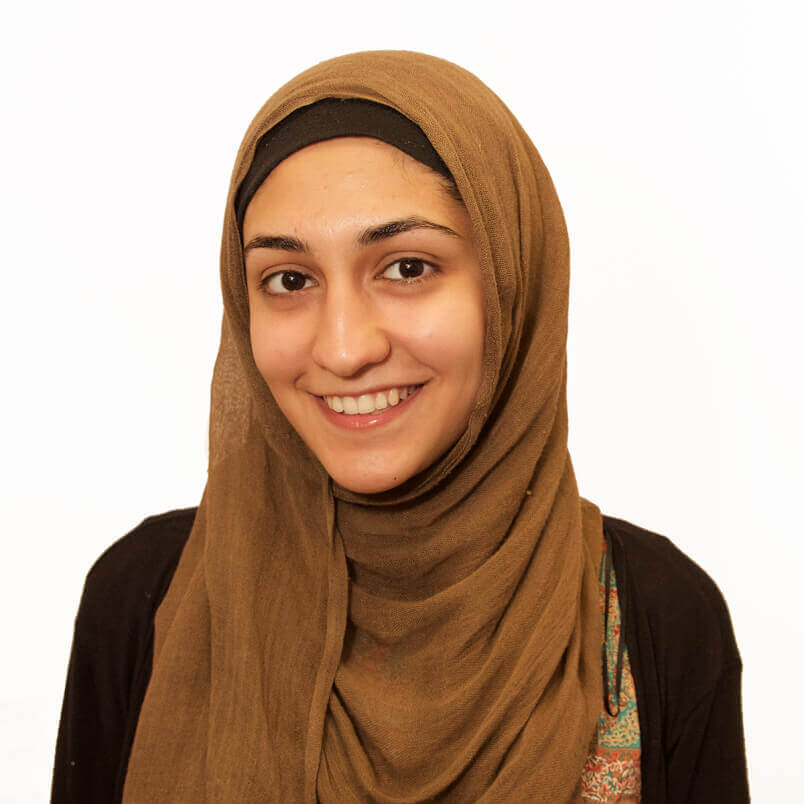 Hibba Mazhary
Research Intern
Hibba joined ACE as a research intern in June 2018. Her academic background is in human geography and she holds a master's degree in nature-society relations & environmental governance. She is currently pursuing a PhD at the School of Geography and the Environment at the University of Oxford, with a focus on meat consumption.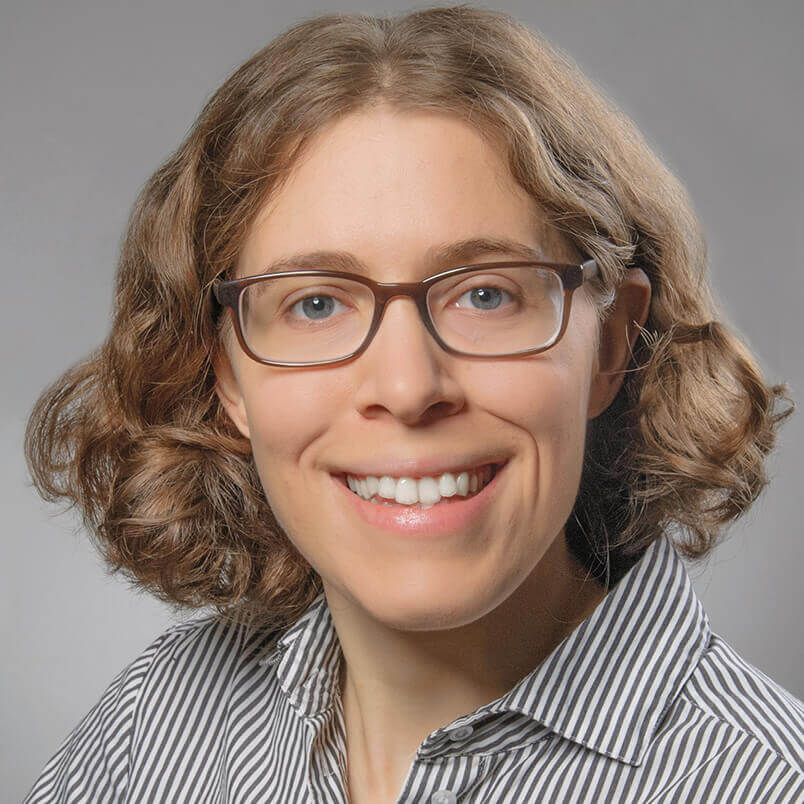 Caroline Beret
Communications Intern
Caroline joined ACE as a communications intern in October 2018. She holds a master's degree in the history of science, technology & medicine and a bachelor's degree in media studies. Caroline has been involved with the effective altruism movement since 2014, and is dedicated to reducing animal suffering through compassionate advocacy.
Kale Risdale
Research Intern
Kale joined ACE as a research intern in October 2018. Her professional background includes work in research, program development and evaluation, and project management for nonprofits within the social impact space. She holds an MA in philosophy from University College Dublin with a focus on embodied cognition, and a BASc in nutrition and food science from Ryerson University. Kale is interested in evaluation and effectiveness research and is excited to explore these topics as they relate to animal advocacy.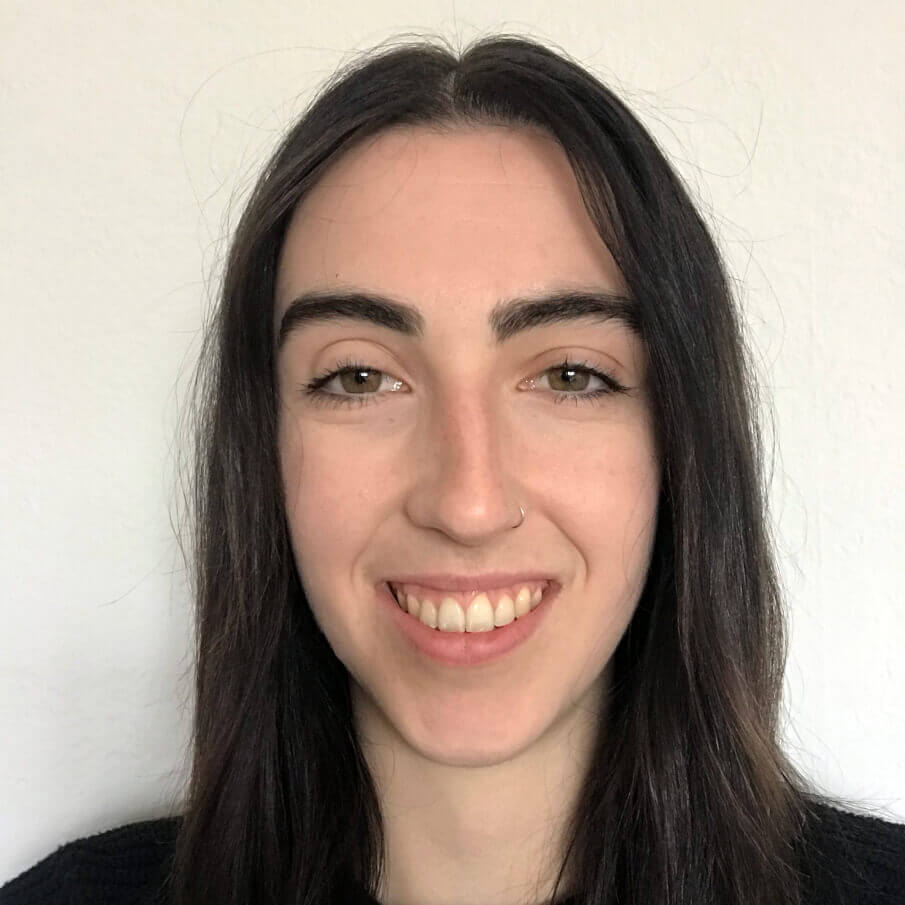 Victoria Schindel
Research Intern
Victoria joined ACE in September 2018. She holds a B.S. in Biological Sciences and an M.S. in Green Economics. Her master's dissertation examined the impact of environmental attitudes on meat consumption behavior. She has a particular interest in dietary change and farmed animal welfare advocacy. She is excited to use her skill set to help find the most effective ways to reduce animal suffering. Victoria is currently based in Bournemouth on the South Coast of England.
Claire Zabel
Board Member
Claire is a Global Catastrophic Risks Program Officer at the Open Philanthropy Project. She has a B.S. and M.S. in Earth Systems from Stanford University, where she conducted research related to the science, ethics, and governance of solar geoengineering.
Jonas Emanuel Müller
Board Chair
Jonas Emanuel Müller studied computer science at the University of Copenhagen and is currently developing software for the finance industry in Switzerland. He has been active in various effective altruism and animal protection organizations, as everything from board member to street-level activist.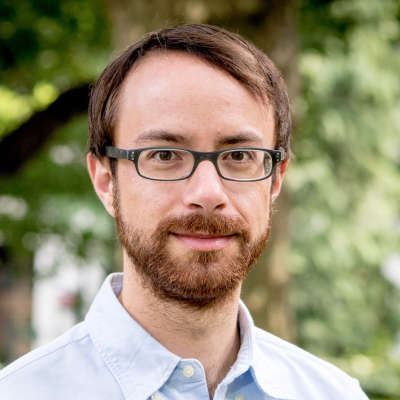 Jeff Sebo
Board Secretary
Jeff Sebo is Clinical Assistant Professor of Environmental Studies, Affiliated Professor of Bioethics, Medical Ethics, and Philosophy, and Director of the Animal Studies M.A. Program at New York University. He works primarily in bioethics, animal ethics, and environmental ethics. His book Food, Animals, and the Environment: An ethical approach (co-authored with Christopher Schlottmann) is forthcoming from Routledge, and his book Why Animals Matter for Climate Change is forthcoming from Oxford University Press. In addition to his work with ACE, Jeff also serves as Executive Committee Member at the Animals & Society Institute and Treasurer on the Board of Directors at Minding Animals International.
Peter Hurford
Board Treasurer
Peter studied Political Science at Denison University and then began a career in Software Engineering and Data Science in Chicago. While not working, he serves on the boards of both ACE and Charity Science, a Canadian non-profit dedicated to fundraising for effective non-profits.
Sam Bankman-Fried
Board Member
Sam Bankman-Fried graduated from MIT in 2014 with a degree in Physics, and is now earning to give in finance. A vegan since 2010, Sam works to support effective altruism causes to maximize his impact.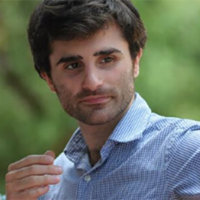 S. Greenberg
Board Member
S. Greenberg is a mathematician and entrepreneur, with a B.S. from Columbia University and graduate level work at New York University. He is the co-founder of a quantitative hedge fund, which applies algorithms to stock market investing.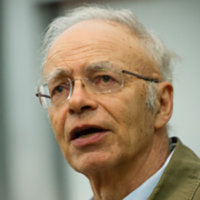 Peter Singer
Advisory Board Member
Peter Singer is Ira W. DeCamp Professor of Bioethics in the University Center for Human Values at Princeton University, a position that he now combines with the part-time position of Laureate Professor at the University of Melbourne. His books include Animal Liberation, Practical Ethics, Rethinking Life and Death, One World, The Life You Can Save and The Point of View of the Universe. In 2014 the Gottlieb Duttweiler Institute ranked him third on its list of Global Thought Leaders, and Time has ranked him among the world's 100 most influential people. An Australian, in 2012 he was made a Companion to the Order of Australia, his country's highest civilian honour.
Robert Wiblin
Advisory Board Member
Robert studied Economics and Genetics at the Australian National University, topping his year in Applied Economics, before working in the Australian Department of Innovation, then Treasury, and then Productivity Commission. He later moved to Oxford, first to serve as Research Director of Giving What We Can, and then as Executive Director of the Centre for Effective Altruism.