Jon Bockman
Executive Director
Jon has held diverse leadership positions in nonprofit animal advocacy over the past decade. Jon's career prior to ACE included serving as a director at a shelter and wildlife rehabilitation center, a humane investigator, and a founder of a 501(c)(3) farmed animal advocacy group. Accomplishments during these positions include releasing over 2,000 rehabilitated animals back into the wild, conducting investigations into dozens of cases of neglected animal care, leading hundreds of outreach events, and implementing international online campaigns to expose factory farm practices to over 25 million Mandarin, Hindi, and Russian-speaking Facebook users.
Research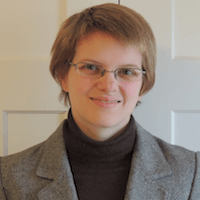 Allison Smith
Director of Research
Allison brings to ACE a focus on communicating effectively about technical and quantitative subjects. She has two degrees in mathematics, and her previous professional experience has centered around math education. Allison has been involved in ACE research efforts since May 2013, and joined the ACE team in August 2013.
Greg Boese
Advocacy Research Program Officer
Greg joined ACE in February 2016. He is currently completing a Ph.D. in Social Psychology at Simon Fraser University in Vancouver, Canada. He has extensive research experience, and brings an expertise in social and political psychology, intergroup relations, and prosocial behavior. Greg is excited to lead the Advocacy Research Program at ACE.
Toni Adleberg
Researcher
Toni's academic background is in moral psychology and philosophy of cognitive science. She holds a bachelor's degree from New York University and a master's degree from Georgia State. She is a co-author of two peer-reviewed journal articles on the "gender gap" in philosophy. She joined ACE in May 2016 and is excited to find the most effective ways to help animals.
Sofia Davis-Fogel
Research Editor
Sofia joined the ACE team in December 2015. As Special Programs Manager, she organized ACE's first EAA Research Symposium. In early 2017 Sofia moved to the research team, where she now works as ACE's Research Editor. Sofia received her B.A. from New York University and was among the first students to graduate from their Animal Studies Initiative. She is currently pursuing a master's degree in Public Administration at Baruch College, specializing in Policy Analysis and Evaluation.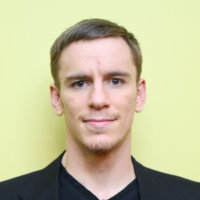 Kieran Greig
Research Associate
Kieran's background is in science and mathematics. He has a keen interest in philosophy and effective altruism, and is a cofounder of Charity Science: Health. Kieran joined the ACE team as a Research Associate in January 2017, though he has been intermittently involved with ACE through a part time position and internships since May 2015. He currently resides in Vancouver, Canada but was born and raised in Melbourne, Australia.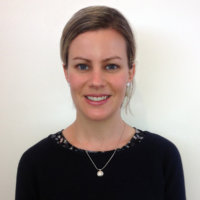 Jessica Beames
Research Associate
Jess joined the ACE team in February 2017. She holds a master's degree in evaluation, and has experience with evaluation consulting in the health sector. Her former career was in health promotion and public health, with a specialization in nutrition.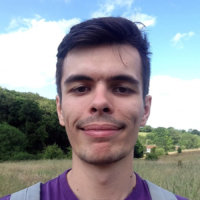 Jamie Spurgeon
Research Associate
Jamie joined the ACE team as a Research Associate in July 2017. He earned a master's degree in physics from the University of Nottingham in 2016, and is excited about applying his skill set to find the most effective ways to reduce animal suffering. Jamie is currently based near Oxford, U.K.
Communications
Erika Alonso
Director of Communications
With significant experience as a visual manager and merchandiser in the retail sector, Erika brings a strategic and creative perspective to Animal Charity Evaluators. Erika combines expertise in social media, inbound marketing, and graphic design with a long-term commitment to animal advocacy. In 2014, she developed and led a workshop on marketing and activism and she plans to continue researching effective forms of communication for animal advocacy organizations. She graduated Magna Cum Laude from the University of Houston where she majored in marketing.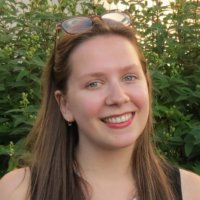 Roisin McAuley
Digital Media Manager
With a background in digital communications for the nonprofit health sector, Roisin brings a pragmatic and resourceful approach to communicating animal advocacy. During her time at the University of Roehampton, Roisin studied welfare and conservation issues and analyzed the effectiveness of online animal rights campaigns. Driven by her ethical code, she combines social media strategy with animal advocacy to raise the online profile of ACE.
Eric Herboso
Data Scientist
Eric Herboso joined the Effective Altruism movement in 2011 and became a founding member of Animal Charity Evaluators. Today, Eric leads a double life of earning-to-give in the private sector while working on data science for ACE part time. Eric holds degrees in mathematics and philosophy and is currently working with Jon Bockman on a book about effective animal advocacy.
Becca Imrich
Graphic Designer
Becca joined ACE in November 2016. She has experience working within the education departments of arts-focused nonprofits and museums including The Phillips Collection and Aperture Foundation. She is based in San Francisco and is pursuing a dual master's degree (MFA/MA in Visual and Critical Studies) at California College of the Arts. She is excited to combine her creative strengths and her interest in animal welfare to communicate ACE's findings to a broader audience through designing their printed and online materials.
Larry Butz
Media Relations Specialist
Larry joined the team in 2017 in order to spearhead ACE's Media Relations. He previously worked as a writer, journalist, and web designer in his home state of Michigan before relocating to Texas to research Critical Animal Studies at Rice University. A veteran activist and decade-long vegan, Larry received his B.A. in English from Michigan State University. Larry currently lives in Houston with four cats who are stalwartly indifferent to his allergies.
Development
Kalista Barter
Director of Development
Kalista has spent her career working in development for two well-known international animal rights organizations. She gained an interest in animal rights after reading One World by Peter Singer as part of a philosophy course at the University of Southern California, and has been committed to reducing animal suffering since then. She is excited by the opportunity to work with philanthropists and charities to achieve their shared goals for effectively creating a kinder world.
Operations
Gina Stuessy
Director of Operations
Gina has been involved in animal advocacy since 2010, was the lead coordinator of Mad City Vegan Fest, and led a farmed animals volunteer group for a non-profit organization in Wisconsin. More recently she learned of the effective altruism movement and subsequently co-founded a local EA group. Gina interned with ACE in late 2015 and joined the team in April 2016. Before coming to ACE, she worked as a software and applications engineer.
Interns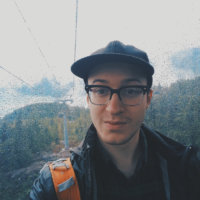 Jordan Ross
Communications Intern
Jordan is a university student based in Vancouver, Canada, where he studies media and food psychology and systems. He enjoys photography and is eager to learn more about digital marketing and social media management. Jordan joined ACE in March 2017.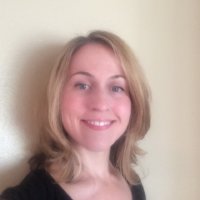 Alexandra Johnson
Research Intern
Alexandra joined ACE in March 2017 with a background in environmental engineering, policy, research and writing. Her interests are in research techniques, best methods of communication concerning advocacy, and the effective altruism movement in general. During her time at ACE, she hopes to contribute as much as possible as a research intern while learning about the best methods for conducting and disseminating research concerning animal welfare.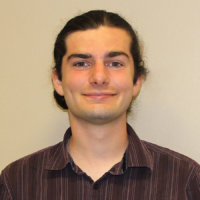 Nicholas Goldowsky-Dill
Research Intern
Nicholas joined ACE as Research Intern in June 2017. He is currently majoring in mathematics at Cornell University, where he helps run the effective altruism student group. With interests in computer science, data science, and policy, Nicholas is excited to be involved with a variety of projects at ACE.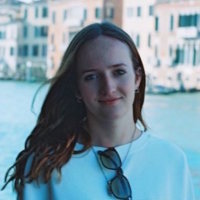 Mamie Hamshere
Operations Intern
Mamie joined the ACE team in June 2017. She is pursuing a degree in English Literature at the University of Leeds, where she is president of the Animal Welfare Society. Mamie is keen to learn about the most effective, efficient, and impactful ways to help animals and is passionate about sharing this knowledge.
Claire Zabel
Board Member
Claire Zabel graduated with a B.S. and M.S. in Earth Systems from Stanford University, where she researched climate engineering and wrote a weekly column on the intersection of emerging technology and ethics from a consequentialist perspective. She works as a Research Analyst at GiveWell.
Jonas Müller
Board Chair
Jonas Müller studied computer science at the University of Copenhagen and is currently developing software for the finance industry in Switzerland. He has been active in various effective altruism and animal protection organizations, as everything from board member to street-level activist.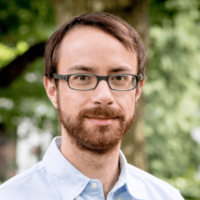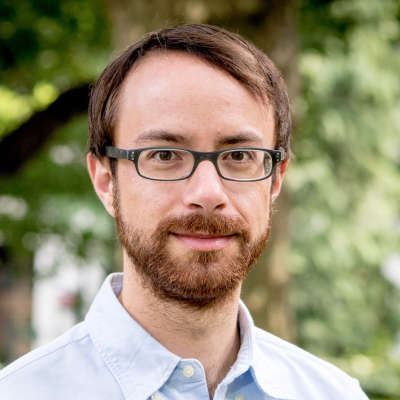 Jeff Sebo
Board Secretary
Jeff Sebo is Research Assistant Professor of Philosophy and Associate Director of the Parr Center for Ethics at UNC-Chapel Hill. He previously held positions in Bioethics at the NIH and Animal Studies and Environmental Studies at NYU, where he received his PhD in Philosophy in 2011. He works primarily in bioethics, animal ethics, and environmental ethics, and his book Food, Animals, and the Environment: An ethical approach (co-authored with Christopher Schlottmann) is forthcoming from Routledge. In addition to his work with ACE, Jeff also serves as Bioethics Content Editor at Wi-Phi: Open Access Philosophy, Executive Committee Member at the Animals and Society Institute, and Treasurer on the Board of Directors at Minding Animals International.
Peter Hurford
Board Treasurer
Peter studied Political Science at Denison University and then began a career in Software Engineering and Data Science in Chicago. While not working, he serves on the boards of both ACE and Charity Science, a Canadian non-profit dedicated to fundraising for effective non-profits.
Sam Bankman-Fried
Board Member
Sam Bankman-Fried graduated from MIT in 2014 with a degree in Physics, and is now earning to give in finance. A vegan since 2010, Sam works to support effective altruism causes to maximize his impact.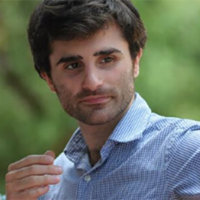 S. Greenberg
Board Member
S. Greenberg is a mathematician and entrepreneur, with a B.S. from Columbia University and graduate level work at New York University. He is the co-founder of a quantitative hedge fund, which applies algorithms to stock market investing.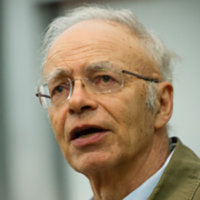 Peter Singer
Advisory Board Member
Peter Singer is Ira W. DeCamp Professor of Bioethics in the University Center for Human Values at Princeton University, a position that he now combines with the part-time position of Laureate Professor at the University of Melbourne. His books include Animal Liberation, Practical Ethics, Rethinking Life and Death, One World, The Life You Can Save and The Point of View of the Universe. In 2014 the Gottlieb Duttweiler Institute ranked him third on its list of Global Thought Leaders, and Time has ranked him among the world's 100 most influential people. An Australian, in 2012 he was made a Companion to the Order of Australia, his country's highest civilian honour.
Robert Wiblin
Advisory Board Member
Robert studied Economics and Genetics at the Australian National University, topping his year in Applied Economics, before working in the Australian Department of Innovation, then Treasury, and then Productivity Commission. He later moved to Oxford, first to serve as Research Director of Giving What We Can, and then as Executive Director of the Centre for Effective Altruism.