Leah Edgerton
Executive Director
Leah has been involved in the effective altruism community for a decade and in animal advocacy her whole life. She started at ACE in 2015 as an intern, went on to a role on our communications team, and has been our Executive Director since 2019. She has an educational background in orchestral music performance and environmental science. Her previous work experience includes performing in the Zurich Opera, managing a small business, and founding and leading ProVeg's China Programme. In her current role is is focused on setting ACE's overall strategy, managing our team, and maintaining relationships with our important stakeholders.
Pronouns: she/her
You may reach out to Leah in French, German, or English.
Erika Alonso
Project Manager
With over a decade of management experience and a background in visual arts, Erika brings a strategic and creative perspective to Animal Charity Evaluators. Erika combines expertise in digital marketing, strategic communications, and design with a long-term commitment to animal advocacy. She graduated Magna Cum Laude from the University of Houston where she majored in marketing. Erika joined ACE in April of 2014.
Pronouns: she/her
You may reach out to Erika in English.
Melissa Guzikowski
Managing Editor
Melissa is a lifelong animal advocate who is passionate about creating a more sustainable movement. She first joined ACE in 2017 and has since contributed to the organization as an editor, manager of the fellowship program, and member of the review committee for both ACE's Movement Grants as well as our charity evaluation program. Prior to working at ACE, Melissa held an internship with The Humane League (THL), where she led a team of New Media Interns in their work to optimize THL's social media strategy. She also worked as an English teacher in Spain for several years.
Pronouns: she/her
You may reach out to Melissa in Spanish, French, or English.
Research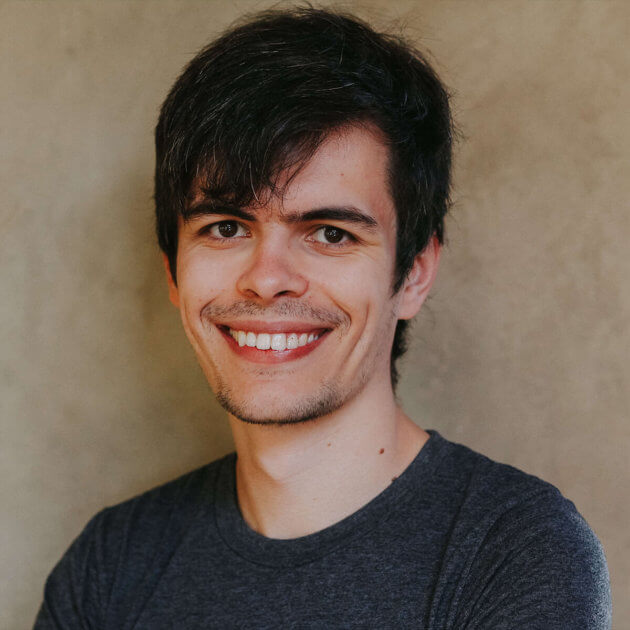 Jamie Spurgeon
Co-Director of Research
Jamie co-manages the research team, overseeing charity evaluations and ACE Movement Grants grantmaking. He joined the ACE team as a Research Associate in July 2017. Prior to that, Jamie earned a first class master's degree in physics from the University of Nottingham in 2016.
Pronouns: he/him
You may reach out to Jamie in English.
Greg Boese
Co-Director of Research
Greg initially joined ACE in February 2016 as the Research Fund Program Officer and is excited to now continue his work at ACE as a Researcher. Greg has a background in experimental research, holds a master's degree in social and personality psychology, and has an interest in transparency and open science.
Pronouns: he/him
You may reach out to Greg in English.
Manja Gärtner
Senior Researcher
Manja joined the ACE team as a Senior Researcher in May 2020. She holds a Ph.D. degree in economics from Stockholm University and spent several years working as a researcher in the areas of behavioral and public economics.
Pronouns: she/her
You may reach out to Manja in German, Swedish, or English.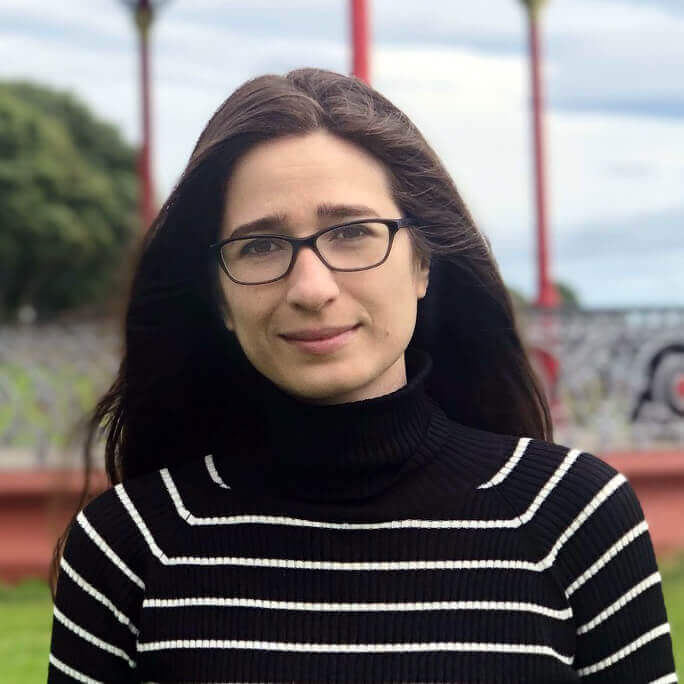 Maria Salazar
Senior Researcher
Maria initially joined ACE as a Research Intern in September 2017 and was excited to rejoin ACE as a Researcher in July 2019. She holds a bachelor's degree in ecology and a master's degree in applied and professional ethics, and has several years of experience managing and developing outreach and research projects at local and international animal advocacy charities. Her main research interests are the ethics of effective altruism, the welfare and environmental impacts of animal agriculture, and the quality of life of wild animals.
Pronouns: she/her
You may reach out to Maria in Spanish or English.
Cash Callaghan
Researcher
Cash joined ACE as a Research Intern in April 2019, and now works as a Research Associate. Cash holds a bachelor's degree in individualized study, concentrating in ethics, philosophy, and environmental political economy, and a minor in communications from New York University. During his studies, he co-founded and served as treasurer of the club for effective altruism at NYU. Before joining ACE, Cash worked as assistant director, producer, and program manager at an artist collective and animal rescue and sanctuary.
Pronouns: he/him
You may reach out to Cash in English.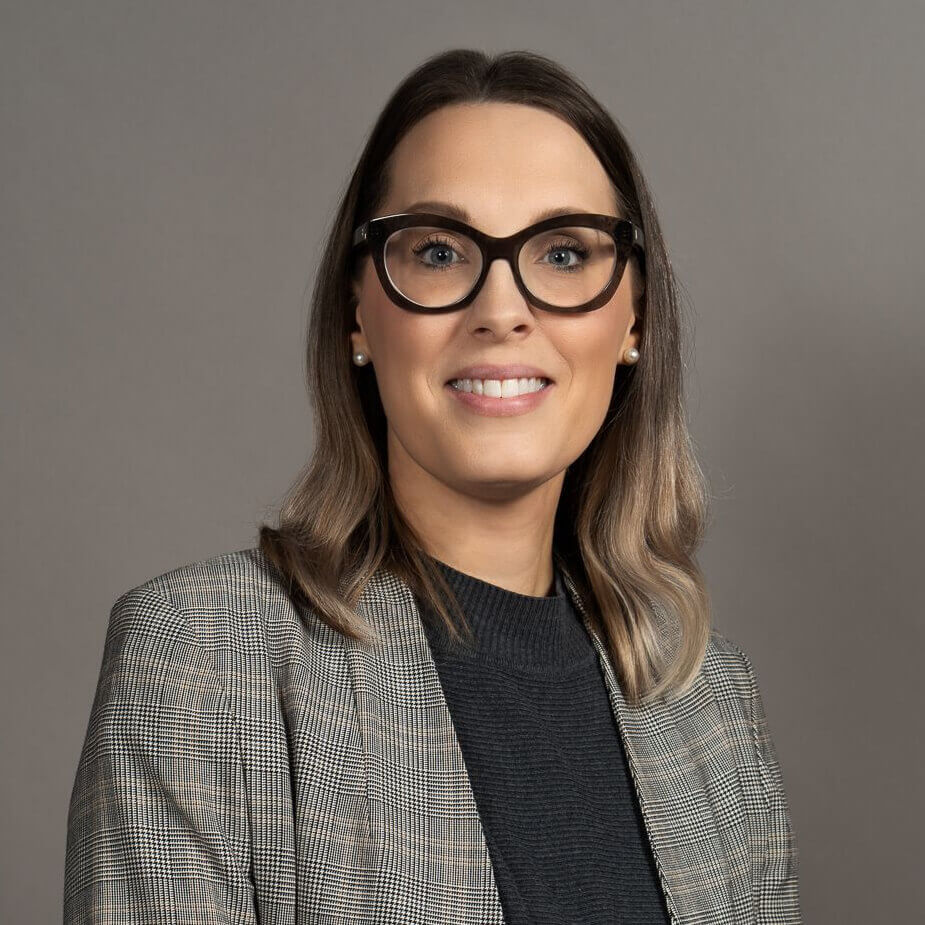 Samantha Berscht
Research Fund Program Officer
Samantha joined ACE in late 2017 after many years of volunteering with animal-focused organizations. She holds a bachelor's degree in cellular biology and a master's degree in educational research, both from the University of Calgary. Samantha is passionate about advancing animal welfare through policy change and implementation as well as through the development of cell-cultured meat. She recently fulfilled her lifelong dream of meeting Jane Goodall.
Pronouns: she/her
You may reach out to Samantha in English.
Marianne van der Werf
Movement Grants Program Officer
Marianne hopes to contribute to the elimination of suffering and oppression of all sentient beings. She has been involved in effective altruism and animal advocacy since 2015, working with various organizations before joining ACE in 2019 where she now works as the Program Officer for ACE Movement Grants. Marianne is excited to contribute to the animal advocacy movement by identifying promising funding opportunities.
Pronouns: she/her
You may reach out to Marianne in Dutch or English.
Communications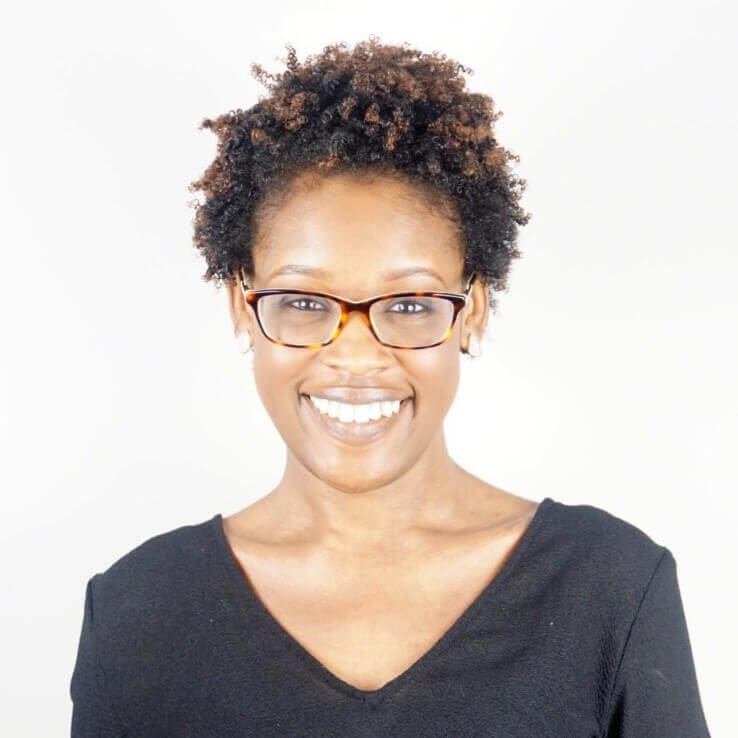 Sydne Daniels
Director of Communications
Sydne joined the ACE team in May 2018. She is a communications professional with expertise in social media and digital marketing, and possesses a keen interest in visual communications. She holds a bachelor's degree from Georgia State University, where she studied public relations. Sydne enjoys combining her strategic and creative skills in order to further elevate ACE's brand and communicate its mission to broader audiences across digital platforms.
Pronouns: she/her
You may reach out to Sydne in English.
Becca Imrich
Visual Communications Manager
Becca joined ACE in November 2016. She is based in San Francisco and holds an MFA in Fine Arts and MA in Visual and Critical Studies from California College of the Arts. Her background in visual communications and critical thinking was further honed working within the education departments of arts-focused nonprofits and museums including The Phillips Collection and Aperture Foundation. She enjoys combining her creative strengths and an interest in animal welfare to communicate ACE's findings to a broader audience through designing their printed and online materials, contributing to ACE's communications strategy, and developing visual standards across the organization.
Pronouns: she/her
You may reach out to Becca in English or French.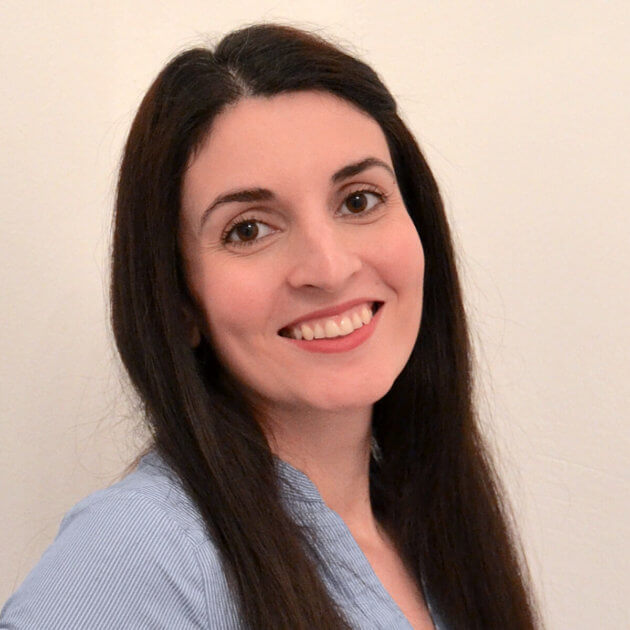 Rana Ejtehadian
Web Developer
Rana joined ACE as a Web Developer in early 2018. She has a passion for web development and a keen interest in design, user experience, and web technologies. Rana holds a bachelor's degree in Telecommunication Engineering from King's College London and a master's degree in Communications Engineering from Helsinki University of Technology. She is excited to use her skills to improve animal welfare and contribute to creating a better world for everyone.
Pronouns: she/her
You may reach out to Rana in English.
Philanthropy
Heather Herrell
Director of Philanthropy
Heather joined ACE in May 2018, continuing her professional career in the nonprofit sector. A lifelong animal advocate and donor, Heather is committed to creating a more compassionate world. She is thrilled to be able to use her fundraising expertise in a context where these skills can help achieve the greatest impact for animals.
Pronouns: she/her
You may reach out to Heather in English.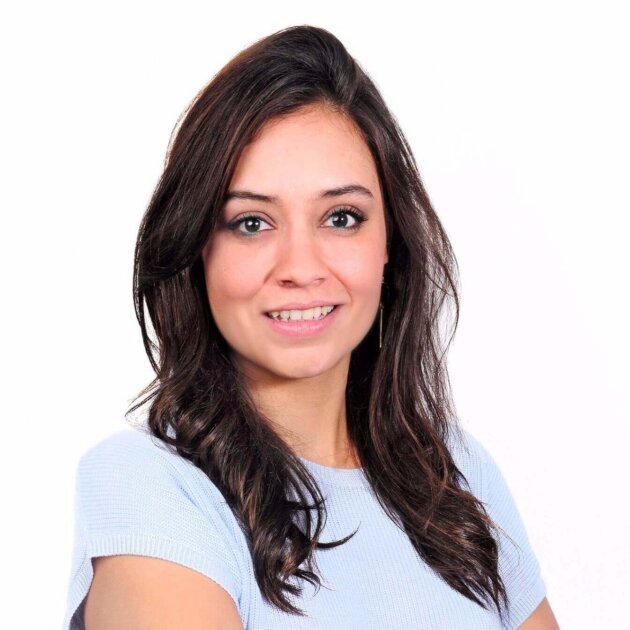 Elizabeth Álvarez
Philanthropy Officer
Elizabeth joined ACE in September 2020, based in Barcelona. After working for more than eleven years as a marketing and finance professional in multinational companies, she decided to channel her experience to work for animal and human rights. She performed fundraising roles at Mercy For Animals and Amnesty International, and now she joins ACE to keep contributing to the creation of a more ethical and fairer world.
Pronouns: she/her
You may reach out to Elizabeth in Spanish or English.
Operations
Gina Stuessy
Director of Operations
Gina has been involved in animal advocacy since 2010 and effective altruism (EA) since 2013. She was the lead coordinator of Mad City Vegan Fest, which attracted 3,500 attendees the last year she organized it (2016). She co-founded a local EA group, helped organize an EAGx event, and has worked or volunteered for BERI, CFAR, and EA Giving Tuesday. Gina joined ACE in April 2016 and works in the areas of finances, legal compliance, and HR.
Pronouns: she/her
You may reach out to Gina in English.
Fellows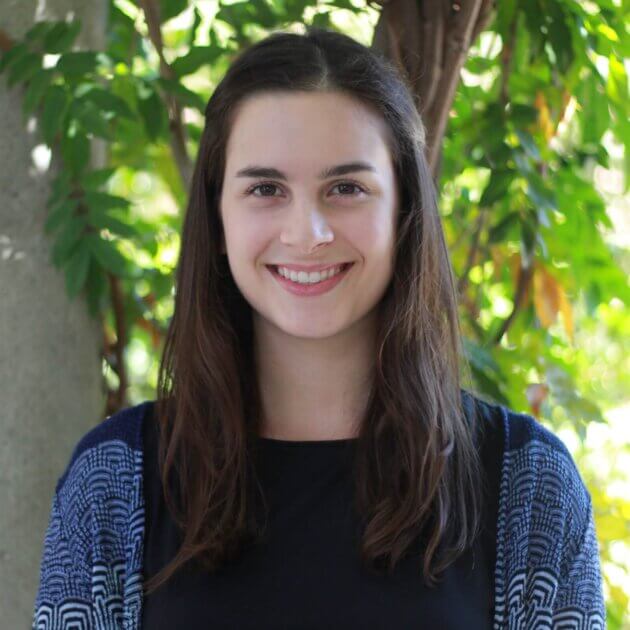 Ellen Pelos
Research Fellow
Ellen has a background in behavioral research, plant-based nutrition, and program management. She holds a master's degree in public health, a master of science in behavioral health, and a bachelor's degree in psychology and music. She is passionate about leveraging her interdisciplinary skills and experiences to improve the lives of animals. She is particularly interested in the psychology of food choices and how people perceive nonhuman animals.
Pronouns: she/her
You may reach out to Ellen in English.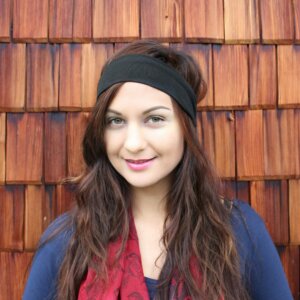 Siobhan Ballan
Communications Fellow
Siobhan joined ACE in February 2021. She has six years of writing and public speaking experience in child safeguarding and has decided to use her communications skills to help the animal advocacy movement. Siobhan is excited about the advancement of cultivated and plant-based meat. She holds an undergraduate degree in law and is currently a PhD student in policy studies at King's College London. She is also a volunteer writer for Faunalytics.
Pronouns: she/her
You may reach out to Siobhan in English.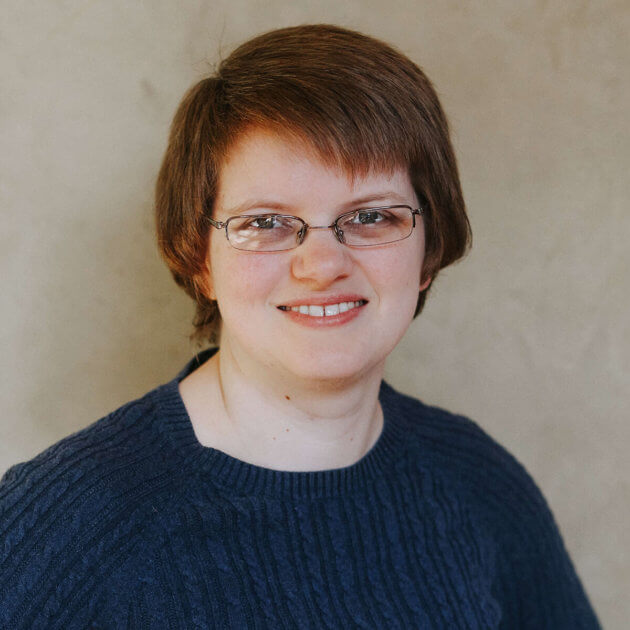 Allison Smith
Board Chair
Allison studied mathematics at Carleton College and Northwestern University before joining ACE to help build its research program. Most recently, they served as ACE's Director of Research from 2015–2018. Allison is currently training to become a physical therapist assistant.
Eric Herboso
Board Secretary
Eric has been involved with ACE since its inception in August 2012, serving in various communications roles before joining the board in February 2019. He has an academic background in pure mathematics, philosophy of mathematics, and metaethics. Eric has worked to improve nonprofit efficiency for over 12 years and has been an effective altruist since 2011.
Pronouns: he/him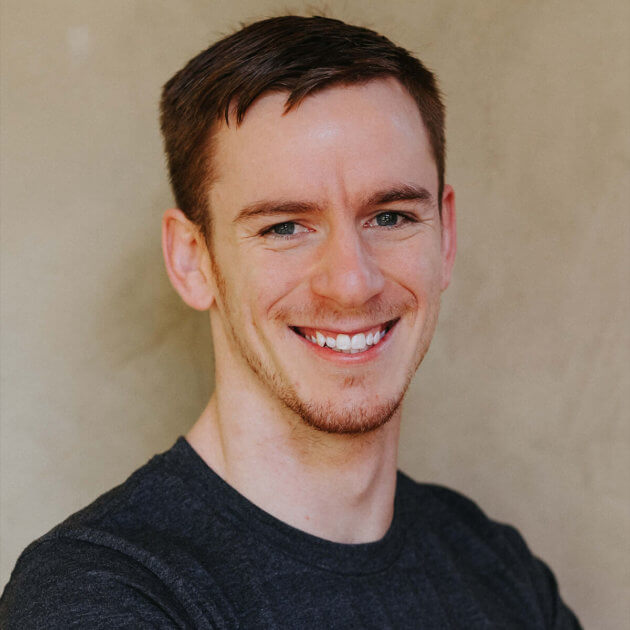 Kieran Greig
Board Treasurer
Kieran Greig is the sole Analyst for Farmed Animal Funders. Previously he worked as a researcher at Animal Charity Evaluators and at Charity Science, where he systematically analyzed global poverty interventions. Kieran has a B. Sc. from Monash University and a Masters from La Trobe University.
Pronouns: he/him
You can reach out to Kieran in English.
Zach Freitas-Groff
Board Member
Zach Freitas-Groff is a PhD student in Economics at Stanford University and studied Ethics, Politics & Economics at Yale University. He has been involved in effective altruism since 2014. He previously worked at Innovations for Poverty Action and volunteered for a range of animal advocacy organizations, including serving on the Oversight Committee for the Animal Advocacy Research Fund. As a National Science Foundation Fellow and a Global Priorities Fellow, Zach researches intergenerational policy and the economics of altruism.
You can reach out to Zach in English, French, Portuguese, and Spanish.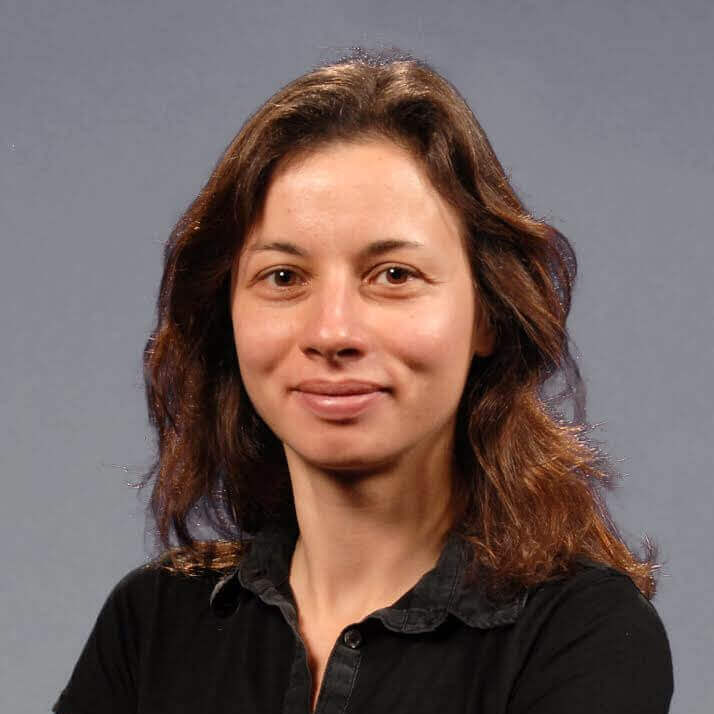 Galina Hale
Board Member
Galina Hale is a Professor of Economics at UC Santa Cruz. Previously, she was a Research Advisor at the Federal Reserve Bank of San Francisco and an assistant professor in the economics department of Yale University. She received her PhD in economics from UC Berkeley. Galina's research interests lie in four main areas: understanding international capital flows and international financial crises, international banking, stability of financial networks, and connection between finance and climate change. In addition, Galina is recently working on ways to make food systems more sustainable.
Pronouns: she/her
You can reach out to Galina in English, French, and Russian.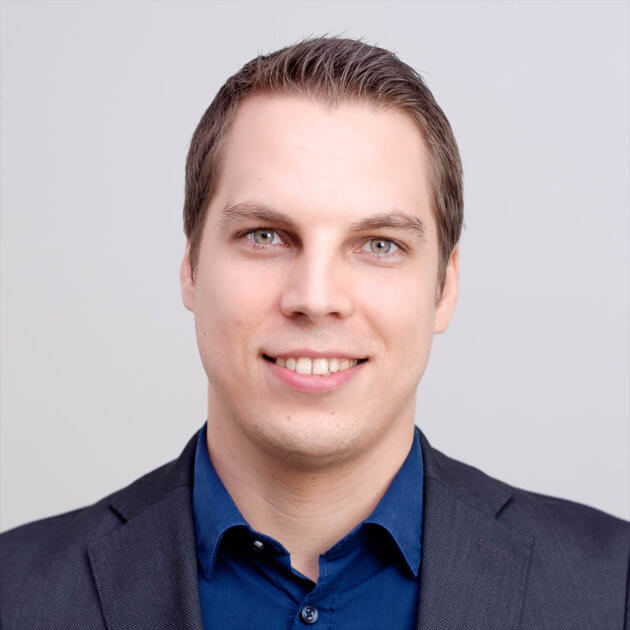 Jonas Emanuel Müller
Board Member
Jonas Emanuel Müller studied computer science at the University of Copenhagen and is currently developing software for the finance industry in Switzerland. He has been active in various effective altruism and animal protection organizations, as everything from Board Member to street-level activist.
Pronouns: he/him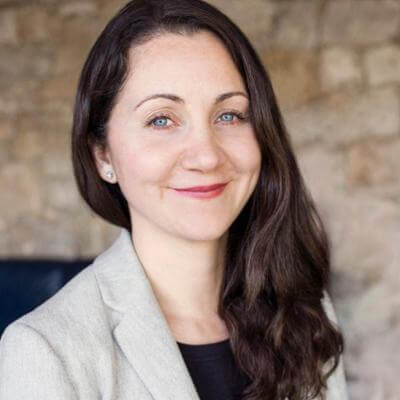 Sarah Pickering
Board Member
Sarah Pickering oversees communications for the Animal Law & Policy Program and Animal Law & Policy Clinic at Harvard Law School. A mission-driven communications specialist with more than 20 years' experience, she has directed impactful international programs, projects and communications efforts for numerous animal protection, environmental, and human rights organizations, including Animal Equality, Compassion in World Farming, Greenpeace, The Equal Rights Trust, Foundation for Environmental Education, Copenhagen Climate Council for the United Nations Climate Change Conference, World Business Summit on Climate Change, and World Climate Solutions, and World Animal Protection.
You can reach out to Sarah Pickering in English.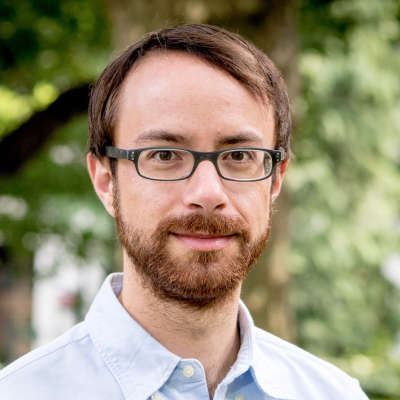 Jeff Sebo
Board Member
Jeff Sebo is Clinical Assistant Professor of Environmental Studies, Affiliated Professor of Bioethics, Medical Ethics, and Philosophy, and Director of the Animal Studies M.A. Program at New York University. He works primarily in bioethics, animal ethics, and environmental ethics. His book Food, Animals, and the Environment: An ethical approach (co-authored with Christopher Schlottmann) is forthcoming from Routledge, and his book Why Animals Matter for Climate Change is forthcoming from Oxford University Press. In addition to his work with ACE, Jeff also serves as Executive Committee Member at the Animals & Society Institute and Treasurer on the Board of Directors at Minding Animals International.
Pronouns: he/him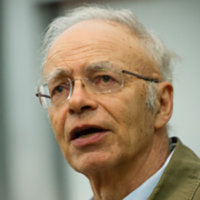 Peter Singer
Advisory Board Member
Peter Singer is Ira W. DeCamp Professor of Bioethics in the University Center for Human Values at Princeton University, a position that he now combines with the part-time position of Laureate Professor at the University of Melbourne. His books include Animal Liberation, Practical Ethics, Rethinking Life and Death, One World, The Life You Can Save and The Point of View of the Universe. In 2014 the Gottlieb Duttweiler Institute ranked him third on its list of Global Thought Leaders, and Time has ranked him among the world's 100 most influential people. An Australian, in 2012 he was made a Companion to the Order of Australia, his country's highest civilian honour.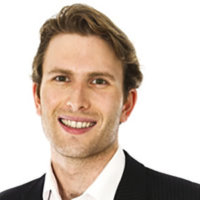 Robert Wiblin
Advisory Board Member
Robert studied Economics and Genetics at the Australian National University, topping his year in Applied Economics, before working in the Australian Department of Innovation, then Treasury, and then Productivity Commission. He later moved to Oxford, first to serve as Research Director of Giving What We Can, and then as Executive Director of the Centre for Effective Altruism.