---
Executive Summary
We are pleased to present the 2022–2024 Animal Charity Evaluators (ACE) strategic plan. This plan is the result of consultation and feedback from everyone at ACE and is intended to simplify and align our vision so that we can work toward common goals.
While ACE has spent the past decade evaluating other charities, we have applied the same tenets to our own organization, striving to be honest, critical, and transparent about our work. This strategic plan is founded upon self-reflection and a desire to continuously assess and improve.
The plan is broken into three mutually dependent focus areas, each of which includes a unique vision statement and strategies for reaching our highest potential.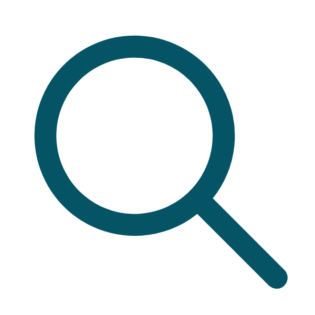 Area 1: Optimize Core Programs
Our Charity Evaluations Program and Movement Grants Program constitute the majority of our work. By better understanding the impact of these programs and their potential synergies, we will maximize improvements to animal welfare.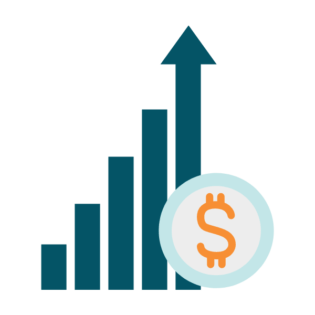 Area 2: Drive Capital
Fundraising is the pillar that fuels all of our work and enables us to support effective ways to help animals. We will continue to modify and expand our efforts to assist philanthropists in achieving their goals to help animals as much as possible.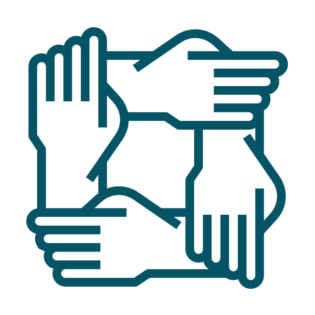 Area 3: Empower Our Team to Do The Most Good
Success in everything we do depends on the health and wellbeing of our staff and board. We will strive to improve and more explicitly define our organizational culture by soliciting feedback from our team and adapting our processes to best support them.
By actualizing this plan, ACE will continue to serve as a trusted resource for advocates and donors while also improving the wellbeing of our team. Over the next three years, we will use this plan to set our annual goals, determine key performance indicators, and monitor progress toward our long-term vision for ACE. Together with our supporters, we will strengthen our important work to find and promote the most effective ways to help animals.
Introduction and History
Effective Animal Advocacy (EAA) began its rise to prominence during the early days of Effective Altruism—a social movement that uses evidence and reason to identify the most efficient and impactful ways to do good. By examining factors such as neglect, scale, and tractability, advocates and philanthropists can increase the amount of good they create in the world. The animal advocacy movement has seen several notable successes over the past decade as it has strengthened its approach using these principles, from corporate campaigns that have helped millions of animals to significant technological advancements in animal product alternatives.
Despite a recent, discernible shift in public attention and attitudes toward animals, many challenges remain, and animal suffering remains prominent. To make tangible progress, animal advocates must adapt to a dynamic global environment and explore strategies to reduce the exploitation of animals. We need to understand the effectiveness of the approaches we use to help animals so that we can direct efforts and funding to groups that are doing the most good for them in areas where the most animals are suffering.
ACE was conceived during the nascent stages of the EAA movement on the premise of wanting to advance the welfare of nonhuman animals as much as possible, despite little understanding or consensus about effective methods for doing so. We formed as an intern project under the organization 80,000 Hours and started out by evaluating animal charities, working to build an online community focused on effective animal advocacy, and providing career advice to aspiring animal advocates. We monitored and evaluated the impact of our work using the principles of EAA and soon determined that charity evaluations were the most influential component of our original mandate. Evaluating charities helped us understand the impact of various interventions, identify gaps and needs in the movement, and ultimately direct funds to where they could be used most effectively. For these reasons, charity evaluations became the linchpin of ACE's work.
Through self-assessment and careful monitoring, we noticed over time that while our Charity Evaluation Program produced substantial benefits for advocates and prospective donors, we felt constrained in our ability to direct funds to certain areas of need. To address this, we launched the Movement Grants Program. By awarding grants to organizations and individuals that explore unique or neglected approaches to animal welfare, regions, or types of animals, we are able to fill important gaps in the EAA movement. In conjunction with our fundraising efforts, these core programs—Charity Evaluations and Movement Grants—will define our work through 2024.
Throughout ACE's history, we have evaluated our programs and tactics to ensure that we are pursuing highly impactful opportunities. As we adapt our core programmatic work over the next three years, we will continue to reassess and redefine our efforts to elevate the impact of our work and optimize improvements for animals.
Our Philosophy
ACE works to find and promote the most effective ways to help animals. We do not base our assessment or support of animal advocacy organizations on any particular ideology or moral framework. Our work is built upon the following philosophical commitments:
1
We are committed to anti-speciesism, in addition to other forms of anti-oppression.
Species membership is a morally irrelevant characteristic of individuals. No one should be given less than full moral consideration on the basis of their species. We oppose all systems of oppression and recognize that they are connected and mutually reinforcing.
2
We are committed to promoting welfare.
All other morally relevant factors being equal, we will choose actions that will result in the highest overall welfare.
Our Mission and Vision
Animal Charity Evaluators (ACE) is a 501(c)(3) nonprofit registered in the United States with a globally-distributed team (currently in five countries) dedicated to effective animal advocacy.
ACE's mission is to find and promote the most effective ways to help animals.
We work toward that mission by evaluating charities, communicating our findings, awarding grants to organizations and promising projects, and fundraising for our recommended charities and Movement Grants Program. We strive to identify ways to alleviate suffering and improve the lives of animals on a broad scale while continually updating our recommendations based on new evidence. 
ACE's vision is a world in which no individual is given less than full moral consideration on the basis of any morally irrelevant feature of their identity, including species membership.
Areas of Focus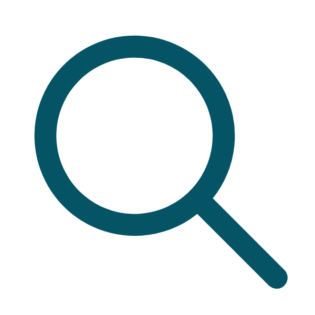 Area 1: Optimize Core Programs
ACE's Charity Evaluations Program produces in-depth reviews that i) encourage support for highly effective organizations, ii) demonstrate the impact of the animal advocacy movement to donors, and iii) promote self-assessment, transparency, and sharing of strategies. Our charity recommendations are a valuable resource to advocates and philanthropists seeking to improve animal welfare.
While our evaluations target and promote some of the most effective organizations helping animals, our Movement Grants Program provides funding to organizations and individuals working in neglected regions or exploring novel approaches to animal advocacy. We believe that a broad, pluralistic, and global animal advocacy movement is more likely to be resilient—and hence more impactful—than a narrow, monistic animal advocacy movement.
Together, these programs form the foundation of ACE's approach to identifying, supporting, and filling crucial and impactful gaps in the animal advocacy movement.
Charity Evaluations Program
Our vision for the Charity Evaluations Program is a consistent, transparent, and streamlined program that promotes highly effective animal charities, provides guidance to philanthropists, and inspires charities to adopt self-assessment practices.
By the end of 2024, our Charity Evaluations Program will:
Utilize an updated evaluation process. We will ensure that our recommendations are consistent, transparent, and align with ACE's philosophy by reconsidering certain components of our criteria and how we interpret the information we receive, particularly regarding our cost-effectiveness, culture, and room for more funding criteria.
Reach new audiences and spread EA more widely. We will connect with new charities and philanthropists by exploring communication strategies and platforms while sharing the principles of effective altruism.
Employ more evidence and analysis to inform charity reviews. We will clarify our positions and reduce subjectivity in our review process by understanding and implementing additional sources of information, such as research briefs on commonly used advocacy strategies.
Re-examine foundational aspects of the Charity Evaluations Program. We will improve the quality of the program and its outcomes by reconsidering the frequency and depth of our evaluations, our recommendation categories, and our weighting of evaluation criteria.
Provide a streamlined evaluation experience. We will reduce the workload for charities and offer them additional support by simplifying requests for information and providing better incentives.
Be more inclusive of charities. We will be able to evaluate charities from more places around the world by examining the reasons that charities decline to participate and identifying opportunities to facilitate the submission of non-English materials.
Be an authoritative source for EAA-aligned philanthropy. We will continue elevating ACE as a premier, highly trusted resource by strengthening ACE's research and recommendations.
Explore the development of the fellowship program. We will determine whether to continue the program and how to optimize outcomes by completing a high-level analysis of past fellowships.
Movement Grants Program
Our vision for the Movement Grants Program is an effective grantmaking program that advances animal advocacy by funding impactful projects that explore unique or neglected approaches to animal welfare, regions, or types of animals.
By the end of 2024, our Movement Grants Program will:
Improve the impact of future grants. We will more effectively award grants in the future by assessing the outcomes of our previous grant rounds and determining how that assessment will inform decision-making for ACE's core programs.
Facilitate a streamlined application process. We will provide clear guidance to new applicants and simplify the submission process by annually reviewing our application process.
Create more defined requests for proposals.

We will identify and promote specific high-impact opportunities by utilizing our knowledge of gaps in the movement, our understanding of the impact of our evaluations and grantmaking work, and the funding decisions of other grantmakers in the space.

Be more inclusive. We will facilitate applications from more places worldwide, especially in the Global South, by creating resources for non-English speaking individuals and organizations while increasing our knowledge about other cultures. We will also work to facilitate applications from organizations led by Black, Indigenous, and people of the global majority (BIPGM) in the U.S., the U.K., and Canada.
Synergize with our Charity Evaluations Program. We will identify ways that our two core programs can complement each other by continuing to assess them.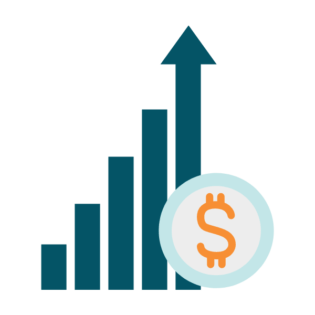 Area 2: Drive Capital
Fundraising fuels everything we do at ACE. We raise money for our operations, but our work to drive capital extends far beyond our own organization. To capitalize on our core programs, we fundraise on behalf of our recommended charities and our Movement Grants Program. Additionally, we provide key resources for philanthropists who are interested in effective animal advocacy.
Our vision for our Philanthropy Program is an agile and thoughtful program that solidifies funding reserves for ACE's operational needs and drives capital to our recommended charities and grantmaking program.
By the end of 2024, our work to drive capital will:
---
Strengthen our approach
Evaluate ACE's philanthropy model. We will identify gaps and strategically target opportunities by understanding our model's strengths and weaknesses.
Assess the impact of increasing various types of capital. We will learn how to best prioritize our efforts by reviewing the impact of increasing donations to our recommended charities, grantmaking program, and internal operations.
Refine our donor communications. We will encourage more funding to support our recommended charities and grantmaking program by having our communications and philanthropy teams collaborate to better identify opportunities with various donor groups.
Update our logo and website. We will facilitate the discovery of our most important information and opportunities by refining our logo and reworking our website to align with our current priorities.
---
Explore new opportunities
Evaluate and experiment with strategies. We will identify and dedicate resources to promising opportunities by reviewing successful fundraising methods and testing new strategies.

Connect globally. We will be able to better identify and meet the needs of donors by engaging with other grantmakers and understanding the needs and goals of aligned philanthropists worldwide.
---
Diversify funding streams
Improve the quality and quantity of external partnerships within our space. We will reach new audiences, add credibility to our recommendations, and expand the impact of our efforts by collaborating with other EAA-aligned organizations.
Increase capacity on the philanthropy team. We will be able to work more closely with major donors and drive larger donations from key stakeholders by hiring a Major Gifts Manager.
Engage board members in fundraising. We will reach new audiences through their trusted networks by supporting our board of directors in their fundraising efforts.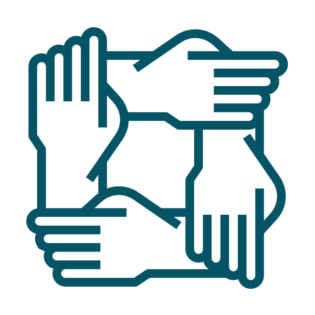 Area 3: Empower Our Team To Do The Most Good
At ACE, we strive to create a work environment where every team member feels connected to our mission. While organizational culture can be difficult to define, we know that a strong culture will lead to a more efficient team, attract talented employees, and reduce turnover.
Our vision for ACE's organizational culture is a virtual environment where every team member feels valued, is sufficiently challenged and engaged, and can perform their work efficiently.
By the end of 2024, we will:
---
Clarify our values and culture
Better define ACE's values. We will unite in our approach to important areas such as effectiveness, rigor, and representation, equity, and inclusion (REI) by establishing clear and respected values across the team.
Prioritize transparency. Wherever possible, we will strive to communicate openly, both internally and externally. Transparency builds trust within our team and the broader movement, holds our organization accountable, and provides valuable insight for other organizations.
---
Set clear expectations and plans
Refine our operating model and define roles. We will ensure smooth operations by tailoring our operating model to our team's strengths, clarifying our responsibilities, and allowing appropriate space between projects.
Improve internal communication and evaluation. We will encourage self-assessment, identify areas for improvement, and find strategies for strong employee engagement by solidifying communication channels and standardizing staff and board evaluations.
Create a clear succession plan for the Executive Director and ACE leadership team. We will ensure workflow continues with minimal interruption by planning for the inevitable departure of key staff.
---
Strengthen competencies
Encourage professional development. We will strengthen individual staff members and our organization by providing team members with resources to engage in professional development.
Attract high-caliber candidates to fill openings. We will ensure that we find the best candidates to join our team by offering salaries and benefits in the upper tier of the EAA movement, soliciting referrals, and utilizing various networks.
Approved by the ACE Board of Directors on April 4, 2022