We are committed to transparency and are pleased to share our financial reports with you. If you would like more detailed information from any particular year, please contact us.
While this page is intended to document ACE's finances, we are proud to play a role in influencing revenue in the animal advocacy movement. From 2014–2020, we estimate that we have influenced more than $34 million1 to our recommended charities, and we have raised $3.4 million for ACE Movement Grants, while only spending $4.1 million2 on our programs and operations.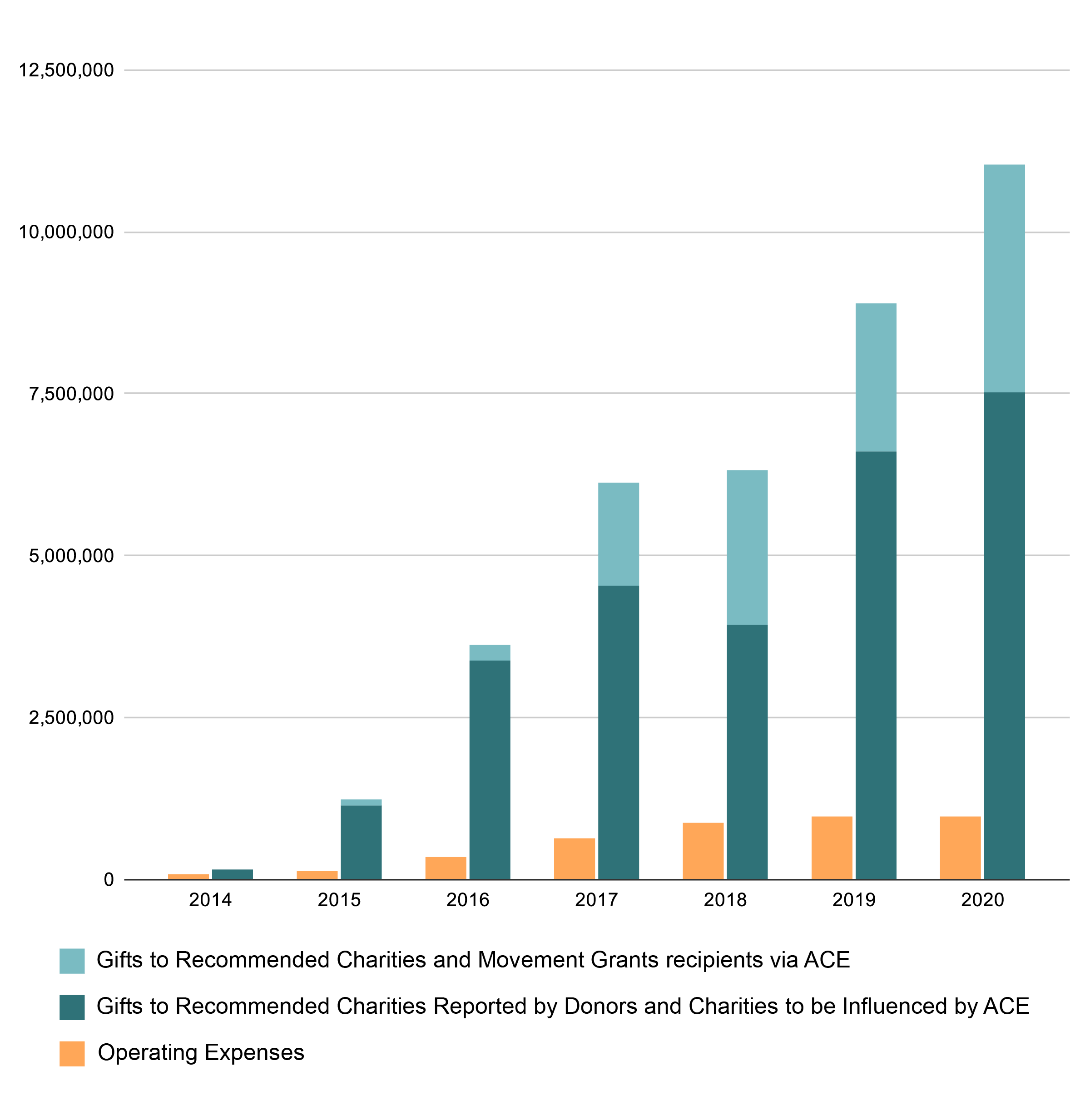 Fig. 1: ACE's operating expenses3 and estimates4 of donations we have influenced to our recommended charities and Movement Grants recipients
Note: We have excluded in-kind Google Ad Grants from the yearly ACE revenue and expense reports below.
;Operating Expenses;Gifts to Recommended Charities and Movement Grants recipients via ACE;Gifts to Recommended Charities Reported by Donors and Charities as influenced by ACE; 
2014;90,545;0;147,239;
2015;139,074;109,881;1,143,491;
2016;356,681;249,628;3,391,800;
2017;625,969;1,587,531;4,534,127;
2018;868,411;2,390,560;3,942,067;
2019;966,106;2,293,932;6,610,589;
2020;975,014;3,533,400;7,530,482;

---