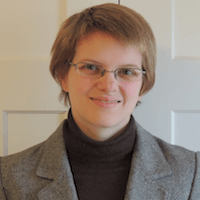 "After a long search and considering dozens of candidates, EAA [now ACE] proudly welcomes Allison Smith to our team as Director of Research. She has volunteered with EAA in the past, has a strong background in mathematics, and significantly strengthens our team. Please join me in welcoming Allison!
In addition to her education, Allison brings proficient writing skills and analytical abilities which can be seen in her blog. Check it out to see her latest posts on Statistical Significance and Statistical Power at Small Sample Sizes.
Lastly, EAA is still recruiting for our Community Manager position! Please check out our application for more details on the position, which could ultimately result in a $12,000/year part-time position. If you know anyone who might be a good fit for the position, please forward them the link so they can apply – even if you aren't interested personally, simply telling someone else could lead to a new productive member of the EAA team!
Warm Regards, Jon