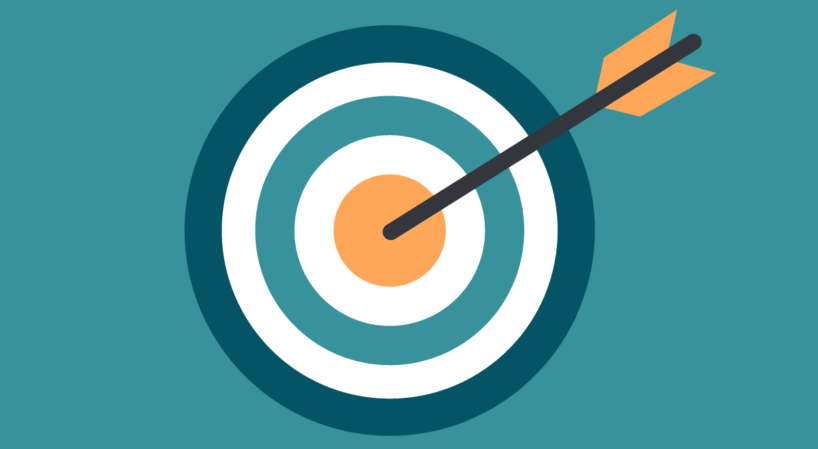 This blog post will briefly discuss how we've accomplished most of our prospective goals for 2014, while noting challenges we have faced along the way. We have also published a year-in-review document that highlights some of our most notable successes in 2014. Finally, we invite you to see our plans for this year with our new prospective goals for 2015.
Create Templates for Organizational Evaluations.
In February, we released our finalized organization evaluation template. We also have a summary version available. We worked closely with Peter Hurford on this project, and he provided the initial draft of what would become our template. Through using these criteria for our last two recommendation rounds, we have found that the criteria provide varying amounts of value, but that each criterion is still necessary for the process.
For example, we think cost-effectiveness estimates (one of our criteria) are vital for understanding the comparative value offered by an organization. At the same time, we have higher uncertainty about our estimates than would be ideal, which lowers their value. We still feel that this section helps us understand how organizations perform relative to each other, so we continue to use it despite its limitations.
Create Templates for Intervention Evaluations.
In May, we released our finalized intervention evaluation template. We also have a summary version available. We worked closely with volunteer Jason Kirschner on this project, and he provided the initial draft of what would become this template. We have currently only used this template for a single intervention, corporate outreach, so it is too early to attempt revisions or make statements about its broader value. However, it did help us look at and understand corporate outreach on a deeper level once we conducted the review, so we think it will continue to be useful in future evaluations.
Refine and Better Explain Our Methodology to Select Top Organizations.
In addition to creating a template to use for our organization evaluation process, we used that template during two rounds of evaluations (released in May and December of 2014). Actually doing the evaluations forced us to make decisions about how to implement each of our criteria and allowed us to further refine our thinking about them. We also adjusted our practices for the second round based on what we had found worked well or poorly during the first round. For example, we realized that almost no organizations included enough quantitative information on their website to allow even a very rough formal cost-effectiveness calculation to be part of a shallow review, so during the second round we did not look for such data if it wasn't clearly presented in an easy-to-find place.
We have several releases that discuss our methodology. Most comprehensive is our new "Our Thinking" page, which gathers all the posts we have made that explain our thought process. We also list all organizations that we have considered, and explain our category system in detail.
As of the end of 2014, we were not fully satisfied with how well we had explained our methodology. In January 2015, we released two new pages documenting the process in detail, one in general and one specifically for the most recent round (December 2014).
Organize a List of Things That We'd Like to See Done, Including Studies.
We have pages highlighting our planned research as well as research proposals, and this is an area we continue to refine as we learn more information. We will continue to help connect academics working in these areas as well as provide our insight into the most useful research topics for animal advocacy.
Maintain a High Level of Transparency.
We have taken great steps to increase our transparency in 2014, and plan to continue doing so next year. In addition to our new "Our Thinking" page mentioned above, we feature board meeting minutes, our budget, prospective goals, our strategic plan, our history, our policies, and our mistakes. In January 2015, we published more detailed pages about our general recommendation process as well as the specific process for December 2014. We intend on continuing to be as transparent as possible and to publish as much information as our time and resources allow.
Conduct Interviews with Prominent Figures in Animal Advocacy.
This goal took a backseat to other more pressing concerns, and over the past year we only conducted a few of these interviews. However, we did find the interviews very informative, and we plan to expand on our conversations with prominent leaders in relevant fields in 2015.
Examine Other Social Justice Movements to Investigate Possible Parallels.
We have not published any of our case studies yet, but we have been working on them behind the scenes with our qualified intern staff. Some case studies that are currently in progress examine animal advocacy, the anti-tobacco movement, and fat acceptance. We will be publishing bi-monthly case studies in 2015, starting with a look at animal advocacy in January.
Include International Charities in Our Evaluations.
For the second round of evaluations, we considered more than a dozen international animal advocacy groups. In fact, two of these received recognition from us: Animal Equality was chosen as a top charity, and Albert Schweitzer Foundation was chosen as a standout charity. We will continue to consider international charities moving forward. The main exception to this is charities that don't have a website in English (or another language spoken by one of our research staff), as we would not be able to evaluate them fairly in that situation. For more details, see our page explaining our general recommendation process.
Refine the Process of Tracking Money Moved By ACE.
We have taken several steps to track the amount of money that we move to our top charities; however, we are limited by what our top charities are willing to do. MFA allows us to track traffic to their site through the use of a unique URL. THL features a check box on their donate page that donors can select if we influenced their giving. Animal Equality will be adding a similar checkbox later this month, and we will pair that with a unique URL to best understand the amount of money that we have moved to their organization. Finally, we consider donations listed in the Effective Altruism Donation Hub, where donors can list their contributions to effective charities and designate ACE as an influence.
In addition to these methods, we occasionally receive anecdotal reports from donors that we influenced their decision. We cross-reference those names with the ones we received from these other tracking methods to give us a good idea of how much money we have moved. Without taking in donations and redistributing them ourselves (which we are considering in the future), this is the best solution we have found.
Despite the obvious limitations of these reporting conditions, we are excited to announce that we influenced over $141,000 in giving to our top charities in 2014. This is more than $50,000 greater than our entire operating budget over 2014 ($90,322), and given the fact that 2014 was our first year as Animal Charity Evaluators, we are very happy with those results. You can find our exact totals with some additional accomplishments in our year-in-review.