Archived Version: December, 2015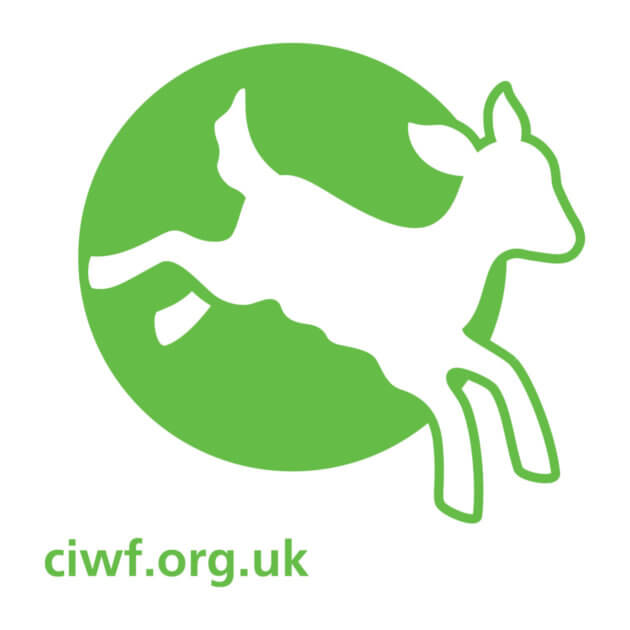 Compassion in World Farming (Compassion International) works to end factory farming practices largely through political lobbying and campaigning, undercover investigations, and corporate engagement. Their specific campaigns have focused on issues like cages, the labeling of animal products, live transport, and the overuse of antibiotics.
What are their strengths?
Compassion International has made major strides in animal welfare policy in Europe, such as the bans on barren battery cages, gestation crates, and veal crates. Their food business work has also led to numerous corporate animal welfare commitments. Generally, we think Compassion International has probably helped lead the public conversation in Europe in a kinder direction towards animals, such as with their work on the book Farmageddon: The True Cost of Cheap Meat.
What are their weaknesses?
Compassion International engages heavily in some types of outreach whose effects we don't entirely understand, such as its food business work. While short-term effects can be very positive for animals, we don't know if long-term effects could include increased complacency towards meat consumption relating to public perception that these animals are now treated humanely, even when there are still large amounts of suffering.
Why didn't Compassion International receive our top recommendation?
While Compassion International is fundamentally opposed to all forms of factory farming, they often applaud higher welfare forms of animal agriculture. They see incremental changes in animal welfare as an essential step towards ending factory farming altogether. We are concerned that Compassion International may also be perceived as endorsing forms of animal agriculture that still involve large amounts of suffering, even if this is not actually the case.
Compassion International has a large budget compared to most of the organizations we consider, so to be chosen as a top charity against our criteria, they'd also need to demonstrate proportionally larger achievements. We also had some difficulties communicating with them during our review, possibly due to a mismatch in organizational cultures.
This is a comprehensive review of the international organization Compassion in World Farming. Read our comprehensive review of their United States branch (Compassion USA) here.
How Compassion in World Farming Performs on Our Criteria
Criterion #1: The Organization Has Concrete Room for More Funding and Plans for Growth
Last year, Compassion International was able to fund a significant proportion of their planned projects. but they believe they could have achieved greater impact with further funding.In 2014, the ratio of their assets to expenditures was around 0.22, corresponding to an organization able to use funds as they are received.
The main areas Compassion International identified as having potential for expansion were their food business program and expanding their reach in new regions (such as China, the U.S., and South Africa). They would like to invest further in their food business program in order to reach a point where it is the norm for major companies to engage with Compassion International and take meaningful steps to continuously improve the welfare of the animals in their supply chain. Companies who do not do so would be seen as especially insensitive to animal welfare. At this point, their food business work might become more efficient, as companies would begin to have greater interest in working with them.
They have recently opened offices in several areas where Compassion International traditionally did not work, including the US and several European countries. They have also had success with lobbyists working in EU countries which had previously been resistant to improving animal welfare standards and are now more willing to take leadership roles on these issues.
Compassion International now spends 14% of its budget, around $1,300,000 per year, on its food business programs designed to raise baseline standards in industry. Over the past 12 months, they have been actively working on plans for expanding this program with stage one requiring an additional $700k per year. This program is Compassion's highest priority for expansion, and we expect it to grow as planned if enough funding is received
Criterion #2: A Back-of-the-Envelope Calculation Finds the Organization is Cost-Effective
We performed a back-of-the-envelope calculation for this review, but we couldn't come to agreement with Compassion International on the final version. We have still included the estimated budget breakdown by program area and listed relevant outcomes where appropriate. Because a cost-effectiveness calculation is only one of several perspectives we take in evaluating a charity, we feel this review still constitutes a fairly comprehensive evaluation of their work.
These budget figures are converted from British pounds to USD because Compassion International is based in the UK All figures incorporate a fraction of overhead cost, in proportion to the program expenses in that area.
Cage-free Campaigns
We estimate that Compassion International will spend about 26% of their 2015-16 budget, or $2,665,322, on cage-free campaigns. Compassion International's work has led to three bans of extreme confinement across the EU: barren battery cages, gestation crates, and veal crates. Compassion International estimates that at least 261 million animals currently benefit from these cage bans each year.
Food Business
We estimate that Compassion International will spend about 14% of their 2015-16 budget, or $1,369,629, on food business work, which is focused on achieving corporate policy changes to improve animal welfare. Part of this work is giving awards to companies with better animal welfare policies, advice and assistance for companies attempting to implement such policies, and benchmarking of animal welfare practices in the industry as a whole. Compassion International estimates that 256,300,000 animals are currently set to benefit each year from the policies of Compassion International's Good Farm Animal Award winning companies. They started their flagship scheme, the Good Egg Award, in 2007.
Farmageddon
We estimate that Compassion International will spend about 19% of their 2015-16 budget, or $1,924,251, in their campaign to avert "farmageddon" and transform the global food system. This campaign reflects much of the narrative of their 2014 book Farmageddon: The True Cost of Cheap Meat. The Farmageddon campaign uses outreach and education to show how factory farming is inefficient, as well as unnecessary and counterproductive nutritionally, environmentally, and in feeding the world.
Labeling
We estimate that Compassion International will spend about 10% of their 2015-16 budget, or $993,594, promoting accurate labels for animal products and protesting labels which inaccurately portray the conditions in which animals were raised.
Antibiotics
We estimate that Compassion International will spend about 6% of their 2015-16 budget, or $572,499, working to address the routine use of unnecessary antibiotics in farmed animals.
Live Transport
We estimate that Compassion International will spend about 1% of their 2015-16 budget, or $125,958, opposing live transport of farmed animals.
Other programs
We estimate that Compassion International will spend about 24% of their 2015-16 budget, or $2,432,163, on other programs addressing problems with the current agricultural system.
Criterion #3: The Organization is Working on Things That Seem to Have High Mission Effectiveness
Corporate Outreach
Corporate outreach seems to have high mission effectiveness because it involves convincing a few powerful people to make decisions which influence the lives of millions of animals. This seems likely to be easier than reaching and persuading millions of consumers in order to accomplish the same goal. However, corporate outreach often deals with small welfare improvements — albeit across potentially large numbers of animals. It's not clear whether such improvements, even if relatively faster to achieve, are highly effective in the long term, since as well as changing conditions for animals, they may also influence public opinion, either towards concern for farmed animals or towards complacency with regard to industrial agriculture.
To encourage producers to adopt certain practices and policies, some organizations use an awards structure. This involves some sort of structure for evaluating a producer's operation, both to see that changes are indeed taking place and to ensure that they continue to operate in that manner. These programs also involve publicly praising those organizations that comply with certain reforms, which thereby puts pressure on organizations not in compliance. This carries a higher risk of influencing the public to feel more comfortable with industrial agriculture (as practiced by certain companies), but in return offers increased possibilities for influencing producer behavior beyond the most basic reforms.
Legal Outreach
While it is important to create a public demand for change, it is also necessary to pair those efforts with attempts to discuss reform measures with legislative bodies in order to create lasting improvements in laws regarding animals. Reaching out to local governments can therefore be a necessary step in creating new and/or improved animal welfare laws.
Criterion #4: The Organization Possesses A Robust and Agile Understanding of Success and Failure
Generally, the 2004 expansion of the European Union (EU) has made public policy change slower and more difficult. Compassion International has responded to this in part by developing a focused corporate engagement program and in part by increasing their activity in Eastern Europe, particularly through lobbying. This has led to some countries, like Greece and the Czech Republic, taking more of a leadership role on animal issues than they had before. However, the overall pace of public policy change is still slower than it was before the expansion, and Compassion International has to work hard to tackle the challenge of some countries not initially complying with new EU-wide legislation.
They also campaigned for better European legislation to improve the welfare of chickens raised for meat, but the final legislation that passed was much weaker and did not lead to the significant improvements that Compassion International wanted. Fortunately, the existence of the first ever species-specific European legislation for meat chickens is still beneficial because it probably makes future change easier.
Their work to end the long distance transport of farmed animals has also been challenging, but progress has been made. According to Compassion, in the mid 1990's, over 2.5 million animals were transported live from the UK to be fattened and slaughtered elsewhere in Europe. By 2012, this number had fallen to just over 130,000 live animals being transported live from the UK They often continue campaigns even when progress is hard; the campaign against live export started in the 1990s. While this tenacity has led to some of their victories, we think at times they may miss opportunities to improve their impact because of having resources tied up in slow-moving campaigns.
Criterion #5: The Organization Possesses a Strong Track Record of Success
Successfully carrying out planned programs
Compassion International has a long history of affecting corporate policy and European legislation. Their legislative work starting in the 1980s has contributed to strong animal welfare legislation in Europe and particularly the United Kingdom. Their corporate engagement work is a somewhat more recent project, with the Good Egg Awards established in 2007 and other awards later. They've also successfully opened offices in several countries besides the UK, leading to increased impact on European legislation and successful food business projects in Europe and the US.
Programs leading to change for animals
Compassion's programs in Europe have led to changes that have benefitted significant numbers of animals. For instance, Compassion International led a coalition of organisations across Europe (the European Coalition for Farm Animal Welfare) to achieve bans on veal crates, barren battery cages, and gestation crates, and all of these methods of confinement are now banned or restricted in the EU. While we do not think they are solely responsible for these legal changes and it is difficult to trace all the factors involved in any legislative decision, they have clearly played an important role, including releasing footage from undercover investigations documenting cases in which bans aren't followed, gathering signatures, lobbying, and holding protests. Regarding gestation crates in particular, Compassion International has played an active role in ensuring that countries which were not originally compliant when the ban came into effect have now implemented policies complying with the ban.
On a global level, Compassion International has also clearly played a part in influencing corporate policies. 256,300,000 animals are currently set to benefit each year from the policies of Compassion International's Good Farm Animal Award winning companies. While some companies would use animals raised in higher-welfare systems simply as a matter of conscience or for business reasons, Compassion International's awards are undoubtedly motivating for some corporations and provide a higher baseline for animal husbandry than do legal minimum guidelines.
Overall, Compassion International's work has had a positive influence on the welfare of millions of animals who are no longer transported long distance for live export or kept in intense confinement. Many of these animals are in Europe, and many of the legislative gains which Compassion International has contributed to there depend on the 1997 recognition of animals as sentient beings by the EU, a campaign that Compassion International led on following the concept that was created by Peter Roberts, founder of Compassion in World Farming in the 1980s. Their track record elsewhere is neither as long nor as strong, but this is to be expected of an organization founded in the UK and which still does most of its work within the EU.
Criterion #6: The Organization Has Strong Organizational Leadership and Structure
The main Directors and management team at Compassion International has been in place for several years, and the CEO has been part of Compassion International for 25 years. They have had some recent turnover in these positions. However, their turnover rate is very low overall (turnover is slightly more than half as frequent as in the UK non-profit sector as a whole), and we think that's likely indicative of a good organizational culture. They provide details on their Board of Directors as well as some of their staff on their website. The board and staff members listed have diverse backgrounds and strong credentials.
Criterion #7: The Organization is Transparent
Compassion International shares information with other organizations to support their work, especially by providing research and scientific evidence on the issues of factory farming. This is done both actively by communicating directly with other organizations, and passively by providing information on their website.
We had some difficulties communicating with them during our review, possibly due to a mismatch in organizational cultures. For example, we prefer to publicly note speculative, long-term or indirect concerns about an organization, such as the complacency that could result if an animal protection organization is seen as endorsing some forms of animal farming that still involve large amounts of suffering, even if we don't think there's strong evidence for a negative effect. It is our impression that Compassion International prefers to focus on the concrete, more robust impacts of their work. We appreciate them accommodating our perspective and approving this review for publication.
The following materials are supplementary research documents associated with our charity review process and are referenced in the Comprehensive Review.
Research Documents