Archived Version: December, 2015
Status
Top Charity
Primary Work Area

Industrial Agriculture

Website
The Humane League
Review Published
December, 2015
Type
Archived Review
Current Version
November, 2020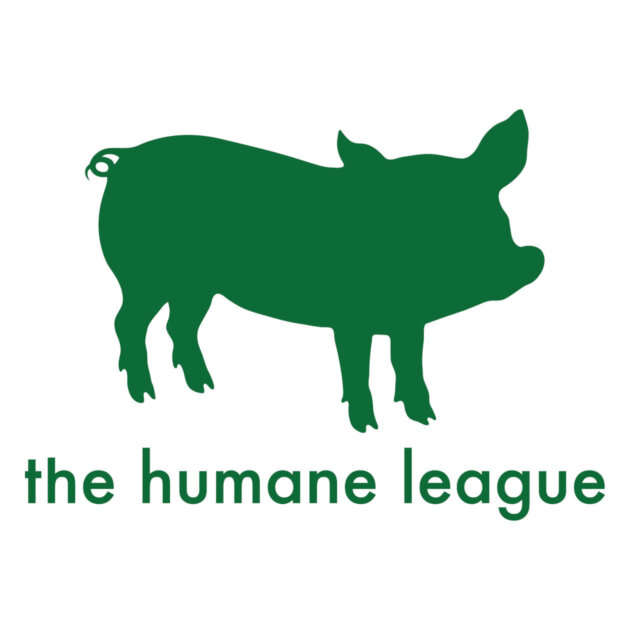 Donate
What does The Humane League do?
The Humane League (THL) engages in a variety of programs that aim to persuade individuals and organizations to adopt behaviors that reduce farmed animal suffering. THL's largest program, based on their budget, is their online ads program. They place targeted ads online that direct the viewer to a page where they can watch a video about farming practices and receive information about adopting a vegan or vegetarian diet in response. They also distribute leaflets, work on Meatless Mondays campaigns with schools, present humane education lectures to students, train college activists, and do corporate outreach promoting shifts to higher animal welfare policies.
What are their strengths?
THL's most impressive accomplishment for us is not through any one of their programs, but through their overall outlook and approach to advocacy. Among animal advocacy organizations, they make exceptionally strong efforts to assess their own programs and to look for and test out ways of improving them. Their success in applying these techniques to their online ads program, and their publication of their research through Humane League Labs, has shifted the outlook and programming of several larger advocacy organizations toward finding the best ways to advocate for animals.
Their organizational structure appears to be strong, with a cohesive, positive, and democratic organizational culture promoting positive relationships between THL staff, Board Members, and volunteers. We think this is especially important for THL because part of the intention with their local offices is to build a grassroots movement, and setting a positive and results-oriented tone for those new to the movement is good for animal advocacy as a whole. Their track record, while not exceptionally long, shows plenty of successes. Recently, they've been especially successful with their corporate campaigns.
What are their weaknesses?
THL does not appear to hold transparency as a value in itself, and some information about the organization can be hard to find via their website, but they responded very cooperatively to our inquiries and freely shared information of value. We also have some concerns about their system of considering local offices cost effective as long as they raise as much money as they spend, regardless of their programs' effectiveness when compared to the national programs' effectiveness. Finally, we would like to see deeper critical engagement from them with regard to big questions as well as smaller ones like how to interpret particular study findings. One big question that seems especially important for THL is the value of individual dietary change. This is especially due to the concern that strategies focusing on this effect like online ads might be less promising when measured by other effects like growing the animal advocacy community and shifting social norms.
Why do we recommend them?
THL has an exceptionally strong commitment to using studies and systematic data collection to guide their approach to advocacy. They also have room for considerable amounts of increased funding to support both local offices and the corporate campaigns program. Our cost-effectiveness estimates show that their overall effectiveness is in line with that of other organizations we have evaluated in this depth.
We find THL an excellent giving opportunity because of their strong programs and evidence-driven outlook, and we are pleased to recommend donating to them.
How much money could they use?
We think THL could use about $190,000 in increased funding from ACE-directed donors this year. We expect them to expand their campaigns department, which also grew significantly in 2015. We also expect them to open at least two new local offices and think it's likely they'll expand their new college outreach program.
What do you get for your donation?
From an average $1,000 donation, THL would spend about $320 on online ads, leading to 3,000 online video views. They would spend about $450 on grassroots outreach, resulting in the distribution of about 1,319 leaflets and reaching about 7 students through humane education lectures. THL would also spend about $220 campaigning for cage-free egg and Meatless Mondays policies and about $10 on research. Our rough estimate is that these activities combined would spare about 13,400 animals from life in industrial agriculture.
We don't know exactly what THL will do if they raise additional funds beyond what they've budgeted for this year, but we think additional marginal funds will be used similarly to existing funds.
What makes this different from a comprehensive review?
In a comprehensive review, we generally have one or two conversations with leaders at a charity, and we base our review on those conversations, materials the charity sends us, and publicly available materials. For this review we also spoke with people involved with THL in many different roles, and we visited them as they conducted some programs. Overall, we spent much more time on this review. Also, we typically conduct many comprehensive reviews at a time; currently THL is the only organization we've reviewed in this way.
The Humane League has been one of our top recommended charities since August 2012. This deep review was published in December 2015.
How The Humane League Performs on Our Criteria
Criterion #1: The Organization Has Concrete Room for More Funding and Plans for Growth
In late 2014, we predicted that THL could use up to $270,000 in increased funding, mostly to fund online ads and open additional local offices.1 THL's projected budget for 2015 (using the first three quarters as a basis) is $854,121, up from $562,952 in 2014.2
With this in mind, we can check whether THL has actually used most of their additional funding for the purposes we expected. In 2014, THL spent about $240,000 on online ads.3 In 2015, they're projected to spend around $270,000 on them.4 This is a substantial increase, but a smaller one than the $190,000 increase we thought possible for their online ad spending. Additionally, we thought they could use about $80,000 to open four local offices instead of the the two they planned to open.5 They did open two offices rather than the four we expected.6 In summary, they largely didn't use the additional funds in the way we'd predicted.
One major use of additional funds that we hadn't expected was the expansion of their corporate campaigns program into its own department.7 During 2015, THL hired four new campaign staff, including their first employee or contractor outside the US.8 Neither we nor THL had foreseen this development; they hired the first of these staff members in the spring to assist with campaigns, and found that he increased their campaign productivity almost immediately, so they decided that expanding the department even more would result in increased gains.9
Additionally, although THL opened only two new offices in 2015, they took on several more new office Directors, mostly because other staff took on more specialized leadership roles within the organization.10,11 While replacing existing office Directors is easier than starting offices in new cities because volunteer networks and other contacts are already in place, this used some training resources that could otherwise have been used in opening new offices.12 We believe that this was another factor leading to expansion in the campaigns department rather than the local offices.
This year, THL has room for more funding to expand their online ads program and corporate campaigns and to open offices in additional cities more quickly than they would otherwise be able to.13 While they didn't have as much capacity to expand their local office program as expected last year, this year they have made improvements to the organization of materials for office Directors and begun providing them with more consistent training, which they believe will make it easier to open new offices in the future.14 They're still finding that new campaign staff quickly become productive and would like to hire a staff lawyer to support that team, and they may have room to expand their new college outreach program.15,16,17
At the end of 2014, their assets were worth about 127% of their 2014 expenditures.18 At the end of 2013, their assets were worth about 68% of their 2013 expenditures.19 This is an assets to expenditures ratio in the range we would expect from an organization that is able to spend funds as it receives them but is maintaining a responsible fiscal cushion. The ratio for the end of 2014 is slightly more conservative, but as we've discussed, THL has expanded in several ways in 2015 and thus is likely still able to spend money mostly as it is received.
Typically, one of THL's local offices costs around $40,000 to open and operate for the first two years.20 After this point, each office is expected to cover its own expenses through local fundraising events.21 THL currently operates eleven offices around the country.22 We think that they could probably open four or five next year;23 in a typical year, they've received enough new funding to open about two new offices.24
We think they could also hire for at least 3 of the other positions they've mentioned: a staff lawyer, one or two campaign staff, and possibly a second staff member to work on college outreach.
The online ads program is a more flexible use of funding; additional funds in amounts not suitable for opening offices could go to this program.25 There is no increment of funding too small to increase the number of ads they're able to buy.26 They still have additional room to increase funding to the Spanish language ads which they run, and could probably use $100,000 there. In total, we think they could easily use another $380,000 next year, of which we estimate they would raise about half on their own (since we know some of their funding increase in the past year was due to ACE's recommendation and we don't expect any big changes at THL with regard to fundraising in the coming year).27 Since we can't predict exactly how any organization will respond upon receiving more funds than they have planned for, this estimate is speculative, not definitive. We could imagine a group running out of room for funding more quickly than we expect, or coming up with good ways to use funding beyond what we have suggested. Our estimates are indicators of the point at which we would want to check in with a group to ensure that they have used the funds they've received and are still able to absorb additional funding.
Criterion #2: A Back-of-the-Envelope Calculation Finds the Organization is Cost-Effective
THL runs several programs; we estimate cost effectiveness separately for each of their main programs and then give a composite estimate of their overall impact. Note that all estimates factor in associated supporting costs including administrative and fundraising costs. We think this quantitative perspective is a useful component of our overall evaluation, but the estimates of equivalent animals spared per dollar should not be taken as our overall opinion of the organization's effectiveness, especially given that we choose not to account for some less easily quantified forms of impact in this section, leaving them for our qualitative evaluation.
Online Ads
We estimate that THL spent 32% of their budget in the first ¾ of 2015, or around $207,501, on online ads.28 They reported 1,942,924 clicks on their ads during this time period,29 resulting in an average cost of about 11 cents per click.30 This includes ads in the US and Spanish-speaking countries.31 We think inspiring people to care more about animals in some places might be more impactful than others, but we choose not to account for this in our cost-effectiveness estimate.
Grassroots Outreach
We estimate that THL spent 45% of their budget in the first ¾ of 2015, or around $287,219, on grassroots outreach.32 This resulted in 841,778 leaflets distributed and 4,358 students reached through humane education, suggesting an average cost of 34 cents per person reached.33
Cage-free Campaigns and Meatless Mondays
We estimate that THL spent 22% of their budget in the first ¾ of 2015, or around $142,095, on cage-free campaigns and Meatless Mondays.34 These campaigns produced commitments from several companies, including Delaware North Companies and Centerplate, to phase battery cages out of their supply chains.35 Additionally, four schools adopted Meatless Monday policies as a result of THL's work.36 We estimate that will result in about 100,000 meatless meals per year, based on school enrollment.37
Changes Since 2014
In our previous review cycle, we made our cost-effectiveness estimate of THL based on their work in 2013. We now have information for 201438 and the first ¾ of 2015.39 The main differences we see between the estimates based on data for 2015 vs data for 2014 are (i) THL has produced substantially more clicks on their online ads in the first ¾ of 2015, even with a smaller budget for this program,40 (ii) THL has produced significantly more corporate cage-free commitments in 2015.41 We are unsure what caused the increased efficiency of the ads program, but we think the progress in corporate campaigning is in part because the commitments they sparked last year caused a shift in the industry attitude42 towards battery cages that allowed other companies to adopt cage-free policies more easily.43 We think this speaks to the difficulty in making cost-effectiveness estimates for long-term campaigns, since they can have diffuse effects years later, including effects they could have on new policies and commitments that aren't directly attributable to the organization who ran the long-term campaign.
All Activities Combined
To combine these estimates into one overall cost-effectiveness estimate, we need to translate them into comparable units. This will introduce several sources for errors and imprecision, so the resulting estimate should not be taken literally.44 However, it will allow us to judge whether THL's efforts are comparable in efficiency to other groups'.45
We use our Online Ad Impact Calculator and Leafleting Impact Calculator46 to find that THL spares about 25.7 animals from life on a factory farm per dollar spent on online ads, and about 4.1 animals per dollar spent on grassroots outreach.47
It is also relatively easy to see the impact of Meatless Monday campaigns in animals spared. We use our Leafleting Impact Calculator (which factors in elasticity of supply and demand) to estimate that one person going vegetarian for a year would spare 18.8 animals,48 which means serving one vegetarian meal instead of a meat-based one spares about 0.017 animals.49 We estimate that corporate commitments, on average, will last five years because some companies might make these commitments without THL's campaigning, some might not actually follow through with their commitment, and we want to use a short time horizon to be consistent with our other cost-effectiveness calculations. We also estimate that the cage-free commitments THL has inspired spare suffering equivalent to about 1,500,000 animal lives on factory farms over the life of the policies.50 So overall THL's cage-free and Meatless Monday campaigns have impact equivalent to sparing about 14.6 animals per dollar.51
We do not estimate the suffering spared by the Humane League Labs or some smaller programs of THL, like distributing vegetarian starter guides via newsracks. We weight our estimates by the proportion of funding THL spends on each activity to estimate that overall THL spares about 13.4 animals per dollar spent,52 which is well above average compared to other groups we have reviewed at this depth.53 Because of extreme uncertainty even about the strongest parts of our calculations, there is currently limited value in further elaborating this estimate.54 Instead, we give weight to our other criteria.
Criterion #3: The Organization is Working on Things That Seem to Have High Mission Effectiveness
THL works on many programs that educate young people about the realities of factory farming and encourage them to respond by adjusting their diets and getting involved in activism.55 This is highly effective by addressing the situation of farmed animals, an exceptionally good opportunity to help animals given the present circumstances.56
Online and Grassroots Outreach
Online and grassroots outreach about factory farming to individuals seems highly effective because it is focused on changing the culture of animal use for food. This culture must ultimately be changed if conditions are to improve significantly for animals, as it is not possible that animal agriculture can continue to grow at its present rate in a way that is respectful of animals' interests.57 The effectiveness of this type of outreach is somewhat limited when compared to some other forms because viewers and readers are encouraged to make small-scale individual changes and may not influence others, the way a change in law or corporate policy influences many people.58
Specific Institutional Campaigns
Specific institutional campaigns undertaken by THL have included cage-free campaigns and Meatless Mondays campaigns.59 THL's institutional campaigns now focus primarily on meat reduction campaigns at institutions, since most use cage-free eggs because of THL's corporate campaigns affecting dining service providers.60 We think Meatless Monday campaigns have high potential to create a large amount of change.61 By convincing a few decision makers, advocates can significantly reduce the meat consumption of large groups.62 The broader impact on social memes regarding animals, such as how meat is viewed, is uncertain, but likely to be positive.63 While there is a possibility that people are eating more meat on other days of the week to make up for not having meat on Monday, we find that to be unlikely, and instead believe that the promotion of a discussion about eating choices, and thus the need or lack thereof to eat meat/eggs/dairy, will likely have a positive effect on future decisions.64 THL staff conducting such campaigns also recruit and train student activists to work on them, and the benefits of growing the animal advocacy movement in this way may be significant.65,66
Corporate Outreach
Corporate outreach seems to have high mission effectiveness because it involves convincing a few powerful people67 to make decisions which influence the lives of millions of animals.68 This seems likely to be easier than reaching and persuading millions of consumers in order to accomplish the same goal. However, corporate outreach often deals with small welfare improvements.69 It's not clear whether such improvements, even if very easy to achieve, are highly effective in the long term, since as well as changing conditions for animals, they may also influence public opinion, either towards concern for farmed animals or towards complacency with regard to industrial agriculture.70
Studies of Advocacy Methods
Studies specifically designed to be applicable to the work of THL and other similar organizations have the possibility to increase the effectiveness of campaigns by better understanding what makes a video, leaflet, or other persuasive material more influential.71 If some of these studies are able to improve upon the effectiveness of the materials currently being used, a group could increase not only their own effectiveness, but also that of many other organizations, by making the study results freely available.72 Over several years, this could lead to a very high impact for a low price.73
Criterion #4: The Organization Possesses A Robust and Agile Understanding of Success and Failure
THL has one of the best understandings of success and failure that we have seen among animal advocacy organizations. They actively work to evaluate their own programs' efficiency, quantitatively when possible, in order to determine what is working best and what they need to do less of or modify.74 THL's board and staff see themselves and the organization as focused on effectiveness rather than committed to particular activities, and emphasize their ability to change directions as needed.75 By making as much as possible of what they learn public through Humane League Labs, they also prioritize the success of the animal advocacy movement as a whole.76
Last year, we noted that one of the strongest examples of their approach to determining which programs is successful was their decision to test Meatless Monday campaigns with resources they had previously used for cage-free campaigns.77 THL local organizers previously typically led campaigns to convince college dining services to switch to using cage-free eggs.78 However, after learning about good results that The Humane Society of the United States has had promoting Meatless Mondays in K-12 schools, THL decided to have some staff spend a semester working on this kind of campaign instead.79 Based on their findings, they spent more time working on Meatless Mondays initiatives with some notable successes.80 They have found that Meatless Mondays campaigns take more time to prepare and carry out, so while they haven't yet completed an especially high number of campaigns in this area, they have completed more of these this year. Since THL's campaigns department has now obtained commitments from many dining providers to use only cage-free eggs at the company level, it's unlikely THL will return to working on campus cage-free egg campaigns.81
Another example is THL's approach to online ads. They take advantage of the flexibility and responsiveness of online media to continually split-test both ads and videos as needed to improve their success rates (typically measured in clicks to download Vegetarian Starter Kits.)82 This allows them to respond quickly to ads that don't work or are poorly targeted, which is particularly crucial as they expand their online ads program to other countries and languages, as they likely have less prior information about what will work in these situations.83 We do have reservations about the appropriateness of clicks to download Vegetarian Starter Kits as a metric, since since it has not been shown they are a good proxy for behavior change.84 However, we appreciate that they are among the most logical of the metrics that are easily available for all viewers.85
THL is relatively comfortable with and interested in explicit cost-effectiveness estimates, compared to other organizations. They use these cost-effectiveness estimates to help guide their actions, with one exception; they say that they would not close their local offices to focus only on online outreach and national campaigns even if that seemed to be the most cost-effective activity, because their local offices do their own fundraising and as such do not take away from the national budget.86 We have some concerns that this may not be the correct way to consider the situation, as some donors to the local offices might still donate to the national organization or to another similar group if there were no local office.87,88 However, in practice we do not feel that existing cost-effectiveness estimates are sufficiently robust to drive a dramatic shift to a single priority program, even if local offices are not viewed as self-funding.89
In 2015, THL has made some changes to internal processes. For example, in at least some offices, they have become more selective about intern recruitment, to avoid situations like interns throwing leaflets into the trash instead of distributing them.90 Their professional recruitment has also increased its focus on attitude and personality over technical suitability, which has produced good results.91 In terms of employee welfare and productivity once hired, they now focus more on communication between departments of the organization and boosting staff morale, which has also benefited the organization.92
Finally, THL is using Humane League Labs to better understand what works best through research. Though we wish they would provide more statistical analysis of their findings, we are encouraged that their research is a concerted effort to understand impact, and believe that they will be willing to shift their focus upon learning of new or improved advocacy techniques. We have also engaged in ongoing conversation with them about ways to improve the rigor of their studies and the meaningfulness of the results they report, and believe they are improving in these areas over time.93 In particular, we are encouraged that they are currently helping with a study that utilizes a professional research group.94 We think this will both result in a strong study and a learning experience that helps them in deciding how to implement future study designs.
Criterion #5: The Organization Possesses a Strong Track Record of Success
Successfully carrying out planned programs
THL was founded in 2005 and has engaged in its current programs for several years.95 They have undergone substantial growth in recent years, with their 2014 budget over 14 times as large as their 2009 budget.96 This means that they have a substantial track record both carrying out their programs and training new staff and opening offices in new cities.97
Programs leading to change for animals
Some of THL's programs have clear track records of success as affecting actual animals, such as the Meatless Monday campaigns and corporate programs.98 These programs lead to direct and measurable increases in the number of animal products being produced under higher welfare standards (and decreases in the numbers being produced under lower standards), and therefore their short term effects for animals are clearly substantial and positive.99 While THL's direct impact cannot be tracked in campaigns on which they have joined with other organizations, they have had enough successes attributable solely to their own impetus that we are confident they are having success in both these areas.100 The most notable of these is is THL's recent work with dining services on a corporate level, which used policy changes on individual campuses to spur company-wide change, and then company-wide change to spur change throughout the industry.101
Many of THL's programs attempt to influence individual behavior, and these are substantially harder to measure as regards ultimate impact upon animals.102 Included in this category are online ads, leafleting and other literature distribution, humane education, and most Humane League Labs studies. Studies so far suggest substantial positive effects of some of these activities, while others have not been formally evaluated at all.103,104 However, we believe that changing individuals' beliefs and behaviors is a crucial part of building a better world for animals, and we do not want to penalize groups doing this work for the inherent difficulties of measuring success.
Even in cases where studies have been done, self-reported data is not fully reliable and the amount of available information is limited.105 In particular with the case of Humane League Labs, THL has faced difficulties releasing their findings on their planned schedule,106 and initially did not provide the level of statistical analysis that we would like to see.107 Currently, THL is waiting to conduct more studies until they know more about how Humane League Labs will fit into the evolving animal advocacy research field, as some new research programs (involving ACE and other organizations) are under development.108 They might hire someone to work on the labs program full time, but don't want to duplicate research that others would be doing better.109
Criterion #6: The Organization Has Strong Organizational Leadership and Structure
THL has solid and stable leadership, with key staff for program and organizational leadership having been with the organization for several years.110 The Executive Director, David Coman-Hidy, has been with the organization for around 5 years.111 Most key staff have served as local office Directors or co-Directors at earlier times, allowing them insight into the everyday activities of other THL employees.112
The Board of Directors has also remained stable; they don't have term limits, and most Board Members have been on the board since shortly after The Humane League adopted that name in 2008.113,114 We had questions about this degree of stability in the board; a board that does not change its composition could prevent an organization from adapting, or could fail to meet the needs of the organization as it grows. For THL, however, the board organization and composition appear to be working. The board usually operates by consensus, so compromise and changing positions are regular occurrences for all Board Members and the Executive Director.115 Additionally, when they search for new Board Members, a good fit in terms of personality is seen as an essential condition; good candidates have a willingness to learn from new evidence and adjust their beliefs.116 Because existing Board Members have these characteristics, THL has been able to change methods and programs when opportunities arise or there is reason to believe a change will make them more effective.117
THL has well-established procedures for hiring new local office staff and opening new offices, because it has grown significantly in the past few years.118 Until this year, many of the procedures were somewhat informal; this year they've created more detailed handbooks to support new employees, particularly local office staff during their first year.119 Local office staff operate mostly independently with help in different areas from the National Grassroots Director and Director of Development.120 The Campaigns Department also has several members with overlapping duties.121 We believe this structure is especially stable because many people in the organization know how to do most of the important program-related tasks.122
THL deliberately maintains a positive and cohesive internal atmosphere.123 Staff and Board Members intentionally create community through an informal Facebook group, to help them deal with the fact that most work in cities where no other THL employee lives.124 Staff, interns, and volunteers all told us that the positive and welcoming atmosphere created by others at THL was one of the strengths of the organization, especially for grassroots organizing.125,126,127 Staff also told us that open communication and the opportunity for everyone to give input on programs within the organization was a strength.128 Leaders at THL have recently begun placing more emphasis on maintaining these positive cultural aspects, by improving communication structures and placing more emphasis on cultural fit during the hiring process for new employees.129,130
Criterion #7: The Organization is Transparent
THL is exceptionally forthcoming with information through Humane League Labs131 and cooperated fully with our questions during the evaluation process. We find their new website somewhat less informative than the old one, which featured real-time reports on the activities of each local office.132 However, they share information very willingly upon request, and have cooperated with us and with other advocacy groups on studies and other projects frequently in the past.133 They don't appear to value transparency for its own sake,134 but do an excellent job of sharing information that they know will be useful to others.
Criticism/FAQ
These are some of the critical questions we expect our audience might ask about THL's approach. We attempt to offer our understanding of the criticism first in each section and then our understanding of the best evidence behind THL's approach. These responses ultimately reflect ACE's opinions and not necessarily those of THL.
Why does THL use local grassroots offices?
Many animal advocacy organizations, including Mercy For Animals which have historically engaged in grassroots activism, choose not to operate local offices.135 Typically, this is because they believe they have a larger reach and can be more effective by operating programs online or through national media than by engaging in grassroots action.136 Sometimes these organizations still have a volunteer base which they encourage to engage in grassroots action, but without local staff support.137
THL believes that grassroots efforts are a crucial part of the animal advocacy movement138 and lend strength to organizations pushing for policy change.139 They find that their local offices help to organize the community in the cities where they're located, especially if there is no similar office or organization in the area. They would like to see such offices in every metropolitan area, whether they are part of THL or of another organization.140
THL says that the strategy of having grassroots offices is distinct from the strategy of engaging in any of the particular activities which the grassroots offices now take part in.141 By having trained, dedicated staff throughout the country, they're prepared for situations in which they find that it's beneficial to change the specific tactics they engage in.142 For instance, in the past year, grassroots offices have switched from running local cage-free campaigns to running local meat reduction campaigns because of victories of the national corporate campaigns group,143 and they have also started supporting the national corporate campaigns more.144
Humane League Labs produces studies that likely wouldn't meet standards for peer-reviewed academic work. Why do they conduct and publicize flawed studies?
THL is not attached to using specific methods to help animals; instead they want to find the methods that allow them to have the greatest impact and use those.145 This requires some level of research, as it's unlikely that the exact methods they initially try will be the best available methods. By conducting studies to the best of THL's abilities, even if the results are imperfect, they are able to improve their methods as much as possible.146,147
Critics say that providing studies with flawed methodology or under-supported claims is worse than providing no studies at all. Using flawed methodology or conducting a study with a biased design could lead to results that do not match real outcomes.148 Also, some people may not be able to properly evaluate the results of studies that are not definitive, even if the studies are conducted and publicized appropriately. If study results are not reported appropriately, many people may take even tentative conclusions or statistically insignificant results to be indisputable fact.149
In some of THL's program areas, it's possible to evaluate results and refine techniques without doing anything that looks like a study: for instance, with corporate and institutional campaigns, they find out whether each company or school changes their policy, so they can observe which of their activities tend to lead to the best results.150 With THL's programs that aim to create individual dietary change, it's harder to adjust their methodology based on results that they observe, because they aren't able to follow up with the majority of people they contact to chart behavior change. This means that in the absence of study data, THL and other organizations rely on intuition and anecdotal reports to guide decisions about these programs.151
There aren't very many studies of any kind on the diet change programs THL pursues, and those that exist are mostly carried out by THL or other animal advocacy groups, so THL sees their own studies as necessary.152 These studies vary in methodology and quality, but generally are not placed in peer-reviewed journals.153 THL conducts studies because of the lack of evaluative information about these programs other than anecdotes. They publicize them because the studies they conduct deal with interventions that many other groups also use; since animal advocates share their goals, they want everyone to have the best information possible.154 They release data and study materials along with their results so that others can perform their own analyses if they think THL's are incomplete.155
THL has improved some of their practices around Humane League Labs studies, for instance by providing more information about the statistical significance of their findings in the reports they issue about their studies.156 But they're aware that they don't have ideal training for conducting rigorous studies and that, because they actually engage in animal advocacy, their findings about methods they use could be biased or perceived as biased.157 As increased funding has become available for animal advocacy research, they're considering changing the way they participate in research.158 For example, if another group begins running studies that address the questions they think are relevant, they might work with that group instead of running their own studies.159
Why does THL ask people to go vegetarian or reduce their consumption of animal products rather than going completely vegan?
Some critics say that advocating for any dietary or lifestyle change less than complete veganism is an acceptance of speciesism, since it allows some cruel treatment of animals to continue.160,161 Others believe that asking for veganism is also the most effective way to create any lifestyle change, since people may adopt lesser changes as a compromise.162 Advocates who think it's important to ask others to go completely vegan often feel this way in large part because of the implications an uncompromising message has for diffuse outcomes like long-term changes in social norms. As a result they may find evidence addressing short-term outcomes unpersuasive, particularly if it does not support their methods, because their methods are adopted in part due to their expectations about their long-term value.
THL's goal is to reduce as much animal suffering as possible.163 They make pragmatic choices based on this aim, even though they ultimately would like to see animal agriculture ended. Based on currently available evidence, they think that sometimes asking people to go vegetarian or reduce their consumption of meat is more effective in causing them to change their behavior than asking them to go vegan.164 This is not an unusual belief; for example, the leaflets THL uses are printed by Vegan Outreach and Mercy For Animals, and also talk about going vegetarian, cutting back on meat, or eating plant-based foods.165
Advocates for this approach have cited evidence that using the word "vegan" specifically may be off-putting to the general public,166,167 as well as evidence that making smaller requests leads to more compliance than making larger ones.168 However, the evidence isn't definitive and often focuses on short-term outcomes, rather than long-term social change, which is harder to measure in a controlled setting.169
Why does a significant portion of THL's outreach focus on dietary change, e.g. reducing meat consumption, rather than shifting public attitudes?
Critics argue that a strong focus on dietary change doesn't follow from a historical example or accepted scientific theory.170,171,172,173,174 Some argue that successful social movements have focused their rhetoric on the institution they opposed rather than on individual behavior supporting that institution.175 Critics also believe it is difficult to build a mass movement when the perceived criteria for acceptance in the movement is a lifestyle change, and that a consumer focus provokes less moral outrage than focusing on the institution thus missing important driver of activism and subsequent social change.
THL feels that a focus on dietary change in some of their programs, such as leafleting, is more likely to lead to immediate behavior change that directly spares animals.176,177 If people simply change their attitudes with respect to farmed animals, that might not lead to actual impact for animals, especially given observations like that so many Americans currently care about animals, but relatively few are vegetarian or vegan.178 Changing diet might also shift someone's social identity into a compassionate perspective more than directly changing attitudes, since it is hard to reconcile caring about farmed animals with also eating them and actions have strong influence on beliefs.179 In general, however, this approach seems more focused on incremental change than on building a mass movement, which may be the real underlying difference between the two sides.
Why doesn't THL spend more time protesting and engaging in confrontation?
Some animal advocates believe protests and other forms of confrontational activism can do more to benefit animals than less confrontational approaches like leafleting and humane education.180 Some of these advocates argue that protests are more likely to spark discussion and cause broad social change, making this criticism closely tied to the criticism above.181 Although THL does utilize protests in some of their work, such as their ongoing campaign against Costco's purchasing of eggs from farms that use battery cages, they believe leafleting, humane education, and other tactics have important benefits that make them more worthwhile as a primary focus.182
Critics would suggest protests can do more to cause long-term social change for animals even if it often doesn't appeal to its audience in the short-run, because the uncompromising messages they send work well to change social norms. However, proponents of nonconfrontational activism believe confrontation risks making people defensive and less likely to change their minds.183 It's unclear how these arguments and their associated evidence weigh against each other. One example where confrontation seemed to provoke defensiveness was a US poll taken in the middle of several high-profile cases of white police officers killing black civilians and the subsequent protests, which indicated that white people were more confident in that their local police forces treated black people fairly. However, these protests also seem to have helped establish police conduct issues as a popular issue in US politics, so their total impact is unclear at this time.184
THL also finds it beneficial to maintain a professional reputation, and engaging in too much confrontational or controversial activism could endanger that reputation while turning off potential supporters. For example, they might worry that many activists would not feel comfortable engaging in protests, while most are comfortable handing out leaflets.185 In addition to maintaining a base of donors and volunteers, THL works directly with institutions like schools and corporations that are outside animal advocacy.186,187 For this work, appearing tough can be helpful, but appearing irrational or extreme could be detrimental.188 We think THL's approach here is reasonable, and we appreciate that they are willing to engage in confrontation in cases when it seems particularly effective like in their Costco campaign.
Does THL worry that focusing on some of the most extreme confinement practices could lead to complacency with other forms of suffering farmed animals endure?
Critics argue that humane reforms, like bans on battery cages, might mislead people into thinking that farmed animals no longer suffer and that helping them is no longer a priority.189 Some cite as evidence that the animal agriculture industry itself markets itself as humane and ethical, which suggests this messaging actually benefits those companies.190 However, this may only reflect gains to individual companies from positioning themselves as the most humane option.191 There isn't much evidence that this kind of marketing helps the industry as a whole, and there's some evidence that discussion of animal welfare in general causes demand for meat to decline.192
Since humane reforms often involve working directly with animal agriculture companies, this can give the public the impression that these companies treat their animals well when this is not the case, especially when animal advocates are incentivized to make the humane reforms seem like drastic improvements when animals still suffer substantially.193 Critics would also argue that, empirically, humane reforms such as banning battery cages reduce only a very small portion of the harm of animal agriculture, if any, so they are not the most cost-effective use of time.194,195,196
THL has not seen evidence of increased complacency on a corporate level from their achievements thus far, as companies have often been more willing to work with them after making progress on some issues.197 It's not clear whether they would be aware of increased complacency on a consumer level if it were a result of their work.198 As activists and potential activists notice their progress, it also grows their grassroots network (and the animal advocacy community in general) in order to push for better animal welfare policies in the future. Also, making institutional progress for animals could increase the authority of the animal advocacy movement, as it becomes clear that not only are animal advocates passionate about changing their personal diets, but they are capable of making significant institutional changes.199
It also seems like the transition to vegan alternatives like cultured meat might be too difficult if humane reforms have not occurred because people might argue that instead of using the alternatives, we should just try to reform the existing system. The success of humane reforms also establishes moral discussions of animal agriculture as an important and tractable topic in the public domain, which seems important for further progress.
Our Methodology
How we conducted this review
This was our first attempt at conducting a deep review. We composed a general plan for conducting deep reviews, including the selection of organizations, the types of research we would want to do, and the possible outcomes (in terms of things we would learn and also effects for the reviewed organization). We chose to evaluate THL as our first test of the deep review process because we'd written a comprehensive review of THL twice before, worked with them on studies of intervention effectiveness, and always found them open, responsive, and interested in helping us better understand their organization and animal advocacy in general. We considered this openness critical, since we knew that the deep review process would be relatively demanding for the organization involved. We also considered it an advantage that we'd already interacted with them in many ways, since it meant that we'd learned much of what we would normally expect to learn through repeated contact with an organization. If we learned new things during the deep review, they would be less likely to be things that we could learn through a less demanding process, such as repeated comprehensive reviews over a period of years.
After deciding to conduct a deep review of THL, we created a plan for the review. We considered our goals for the review, the stages the review would take, and the people we would like to talk to at each stage, including specific individuals and also general categories of people. We next contacted David Coman-Hidy, to ask whether THL would be willing to participate in this review process. We explained our plan and provided a list of the people we'd need to talk with. We asked David to explain to others at THL about our review process and to make connections between us and specific THL employees. We also asked for his help in finding people to talk to in other groups we wanted to speak with but didn't have ready examples of. For example, we asked David to connect us to THL volunteers, a corporate outreach collaborator at another advocacy organization, and to a dining Director they'd worked with in their college or school district campaigns.
With help from David and others at THL, we ultimately spoke with:
David Coman-Hidy, Executive Director
Andrea Gunn, National Grassroots Director
Aaron Ross, Director of Campaigns
Rachel Huff-Wagenborg, Director of Operations
Stephanie Frankle, San Francisco Director
Beau Broughton, San Diego Director
Rachel Black, Philadelphia Director
Ana Ortega, Mexico Campaign Coordinator
Lydia Chaudry, Volunteer Coordinator and Board of Directors member
Harish Sethu, Board of Directors member
Denise Tremblay, Board of Directors member
Clare Farrow, volunteer and former intern
Quilla Park, volunteer and former intern
other volunteers and interns,
a major individual donor to THL,
the teacher of a class where a humane ed presentation was given, and
a corporate outreach collaborator from another animal advocacy group.
We took notes on most of these interactions, including some which we are not publishing due to confidentiality or in order not to make additional demands on the time of people we talked to who don't work for THL. Notes and summaries that we have published were reviewed by everyone involved in any conversation recounted in detail, as well as by David Coman-Hidy on behalf of THL.
We wrote and edited this review with reference to our notes and to additional documentation provided by THL. We submitted a version of this review to THL for correction and comment and to ensure that no confidential material was contained in the review.
What we'd like to know more about
With THL, as in general, a big portion of our uncertainty about their effectiveness is due to general uncertainty about the effectiveness of the programs they work on. THL in particular uses leafleting, online ads, and humane education to encourage individual diet change, and we have questions about both the short-term and long-term effectiveness of these interventions. They also use corporate campaigns to improve animal welfare, and while we think we understand the short-term implications, we're not sure about the long-term effects of such campaigns. None of these uncertainties are limited to THL's work, and we think that THL has been unusually active in trying to resolve these uncertainties, but they remain gaps in our overall understanding of THL's impact.
We'd also like to know more about whether THL's attempts at movement-building are causing activists to be more effective not only within THL, but also in working with other animal advocacy groups. Building a stronger animal advocacy movement in general is a large part of the motivation for THL's local office model and for their work on college campuses. While THL has clearly succeeded in growing their own organization and recruiting effective advocates from among their volunteers and interns, we think building a strong grassroots movement should also include THL volunteers and interns going on to work with other advocacy groups in thoughtful, effectiveness-focused ways. We have seen some evidence of this in the personal histories of people we spoke with, but not enough to be fully satisfying. We're not sure whether this is because THL is growing the movement in this way but we missed evidence of this, or whether it is because THL is not yet (or will not be) growing the movement in this way.
We feel we understand how THL makes some key decisions, like in what areas to hire new staff. But there are very large-scale strategic decisions on which we don't fully understand THL's reasoning, and would like to. For instance, we're not sure we fully understand why THL focuses so much of their work on producing individual dietary change. In part, we'd like to see them discuss these things publicly more often, in order to learn and grow through the exchange of ideas. In part, this is a type of issue that we realized late in the review process that we should have asked more about.
How this review changed our understanding of THL
We didn't learn much through this review that directly affected our estimation of THL's cost effectiveness, or of the general effectiveness of their programs. We were already fairly familiar with THL's programs, and during previous reviews they'd shared financial information with us. They also publish the studies they do on their programs, so there weren't proprietary self-evaluations that we could have seen for the first time.
We did come to a better understanding of THL's organizational structure and culture, and of the experiences of THL Board Members, staff, interns, and volunteers. Most of these people seemed smart and evidence-focused, and all were very positive in their dealings with others and had mainly positive things to say about others at THL. As a result, we're somewhat more inclined to treat THL's internal culture as a comparative strength than we would have been if we'd interacted with fewer people affiliated with the organization. We also better understand some statements made in interviews. For example, David Coman-Hidy told us that THL now focuses more on cultural fit, attitude, and personality in their hiring process than they did in the past. We think it would be relatively hard to understand what this means they're selecting for through talking only to one or two people at the organization, but after interacting with many people in the organization, we think we have a good understanding of what they're looking for and why it's important to them.
We also have more detailed knowledge of individual programs than we did before. In practice, this hasn't changed very much about how we thought THL's programs were conducted or what we thought they accomplished. But we expect that if there were discrepancies between how programs are conducted and how leaders at THL want us to think they're conducted, it would have been harder for THL to hide these during this review than during previous reviews we've done.
Resources
Conversation with Aaron Ross
Conversation with Ana Ortega
Conversation with Andrea Gunn
Conversation with Clare Farrow
Conversation with David Coman-Hidy
Conversation with Rachel Huff-Wagenborg
Conversation with Quilla Park
Notes on Site Visit: Philadelphia leafleting and conversation with Board Members
Notes on Site Visit: San Diego humane education presentation
Notes on Site Visit: San Diego leafleting
2014 cost effectiveness calculations as a spreadsheet
2015 cost effectiveness calculations as a spreadsheet
THL Accomplishments Q1-Q3 2015
2015 budget information
September 2014 Conversation with David Coman-Hidy
October 2014 Conversation with The Humane League
March 2014 Conversation with David Coman-Hidy
Supplemental document: Budget, time, accomplishments
---