The following article was written by ACE Director of Communications Erika Alonso. The opinions expressed in this article are solely of the author and do not necessarily reflect the views of ACE.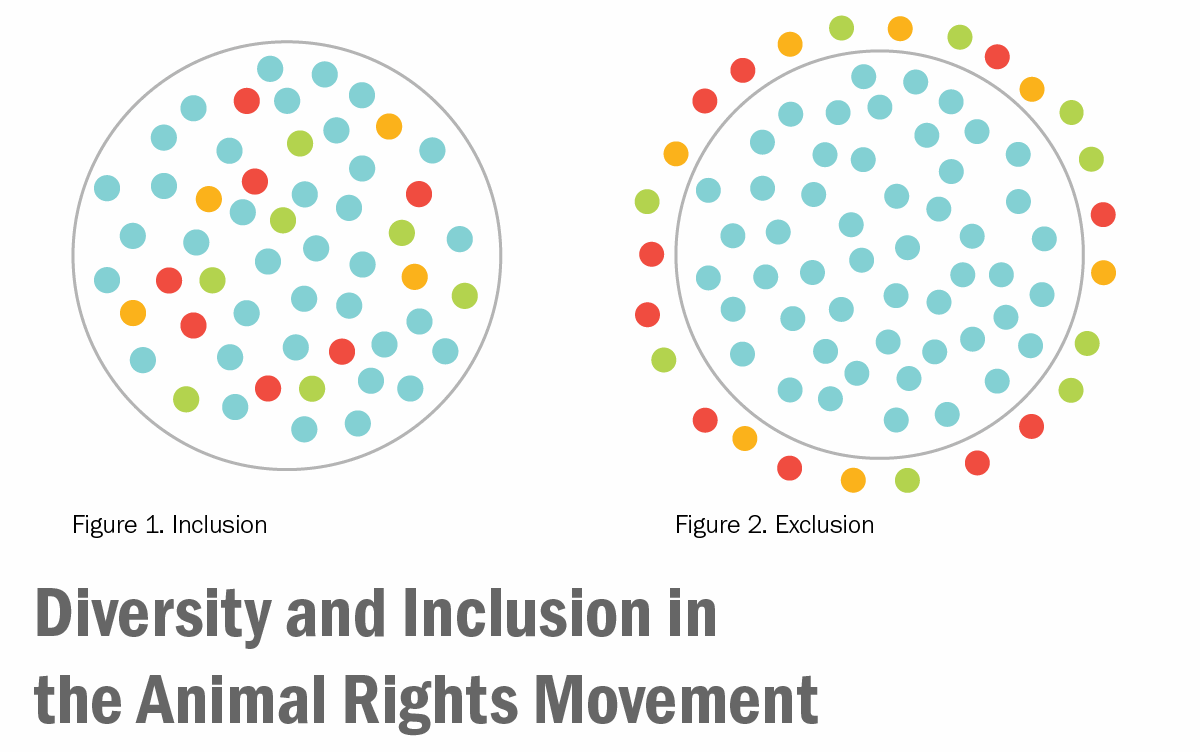 A few months ago, Direct Action Everywhere (DxE) posted an article about why celebrity endorsements are harmful to the animal rights movement and the importance of treating animal rights as an issue of social justice rather than lifestyle. I wasn't surprised that it received a lot of attention on social media. The animal rights community has become very engaged in movement-building strategies and while there is disagreement over whether celebrities bring more benefits or drawbacks to movement, news about them is effective for attracting attention.
But when the article entitled "Why Beyonce Going Vegan is Bad for Animals" showed up in my news feed with a large photo of Beyoncé and Jay-Z, I was surprised. Was this just another example of the AR movement using a person of color as a tool to further its agenda? Maybe it's just because she's a celebrity, I rationalized, and gave DxE the benefit of the doubt. Despite my disagreement with the author's argument, it was well written and the discussion seemed civil. Unfortunately, it only took a few hours for the conversation to take a very negative turn.
The article incited a firestorm of sexist and racist remarks made by self-identifying "strict moral vegans" so intense that the author of the piece added a note acknowledging his unintentional bias in using Beyoncé as click-bait. Despite DxE's efforts to keep the discussion on topic, the damage was already done.
This was hardly an isolated incident; the diversity problems within animal advocacy go far beyond any one group. The sexism, racism, and classism within the movement are a great failure on our part. It doesn't take much research to see that we are in need of serious introspection.
White vegans, POC of color shouldn't have to repeatedly ask you not to compare their struggles with those of farmed animals.

— Hannah Balkovec (@Strpljenspasen) April 6, 2015
Beyoncé, Rihanna, JLo, and Kim Kardashian epitomise all the problems in this world with their ugly sense of entitlement. #furhag

— Annick Bidwell (@AnnickBidwell) January 13, 2015
The composition of our movement speaks volumes. The majority of animal rights activists identify as white, educated, and/or of middle socioeconomic status. Yet within a movement comprised mostly of women, few are represented within higher-level management positions. On the other hand, women are widely included at the rank-and-file level. This is not the case for people of color, who are largely excluded as a consequence of our failure to properly reach out to them.
Animal rights activists are not immune to the ignorance caused by white privilege–the benefits and lack of obstacles to white people in a white-dominated culture. Fortunately, fixing one's own ignorance is easier than fixing everyone else's.
Be aware of the language you use and the generalizations you make in your arguments for animal rights. Unintentional biases are still biases and can only be overcome through self-reflection and education. As writer and deejay Jay Smooth has said, oftentimes racism is like having something stuck in your teeth–a little piece of prejudice of which you are unaware, and which you should be happy to have pointed out so you can remove it. Racism is something that constantly creeps into us simply because we live in a society in which whiteness is the norm, and expunging it requires maintenance. Learn more about why people of color and other marginalized groups feel excluded, and engage in productive dialogue.
Step outside of the animal rights community and engage in the work of other social justice movements and coalition building efforts. Learn how to embrace an ethic of intersectionality in your advocacy to prevent reinforcing other structural inequalities.
Don't accept racist, sexist, ableist, or otherwise discriminatory rhetoric. Challenge others when they engage in this rhetoric, and call them out on it in an appropriate way. If you are the one being confronted, don't retreat from the discourse. Dialogue is key to improving ourselves not only as activists but as moral human beings. Most of the time there is a great conversation to be had with positive outcomes for everyone involved.
We are a movement fighting against speciesism, but that does not mean we are morally superior or otherwise excused from challenging the persistent injustices that fellow humans face today. Our work as animal rights activists is only part of the whole, one of many movements fighting for social justice and equality for all. If we are to expect people to recognize the urgency of the animal rights issues that are important to us, then we should be willing to be sensitive to the problems of exclusion and marginalization faced by others.