Status
Comprehensive
Type of Work

General Animal Rights

Industrial Agriculture

Website
Anonymous for Animal Rights
Review Published
December, 2014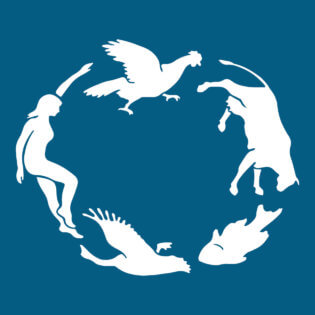 Anonymous for Animal Rights advocates for animals in Israel through a variety of methods. They conduct undercover investigations to expose the poor treatment of farmed animals. They present humane education lectures to high school students and appropriate adult audiences. They lobby to enact bans on the cruelest practices used in animal farming, and provide some occasional services such as rehoming abused hens when needed.
What are their strengths?
Anonymous has consistently conducted undercover investigations. They subsequently publish these videos online and amass large numbers of views, which extends the value of such work. They have a system for training lecturers and giving humane education lectures, and have reached an impressive number of people through these efforts. They have successfully lobbied for better welfare practices in the past.
What are their weaknesses?
We haven't seen evidence that Anonymous considers the relative effectiveness of different types of outreach when deciding which methods to use. For example, they spend a large percentage of their budget on humane education lectures, but don't actively attempt to measure or understand the impact of this program in relation to their other work. While they have had some successes in their lobbying efforts, they do not appear to happen consistently.
Why didn't Anonymous receive our top recommendation?
While Anonymous shows some successes in their work, they spend considerable amounts of time and money in some less well-understood areas. We haven't seen much initiative in the way of evaluating their work to improve their effectiveness, and their efforts are confined to Israel. While they have some notable successes, we don't have a clear understanding of their strategy or how they decide which areas to pursue.
This is a comprehensive review of the international organization Anonymous for Animal Rights.
How Anonymous for Animal Rights Performs on Our Criteria
Criterion #1: The Organization Has Concrete Room for More Funding and Plans for Growth
Anonymous has room for more funding in some program areas. They want to hire a volunteer program manager and increase their lobbying efforts. The most costly of their programs is undercover investigations, but we don't know that they would use marginal funding for additional investigations.
In 2013, they had some funding problems and had to cut their budget by 20%. However they were able to overcome that issue, and ended up reinstating their planned budget. Year over year they've increased their budget by 20-50%, and they expect similar increases in the future.
They would use additional funding to hire a volunteer program manager. Given their large volunteer work base, it makes sense to hire a staff person to manage them. They also would like to use more funding for their lobbying efforts, but it is not clear to us what they would specifically do with extra funding.
Due to the expense of undercover investigations, they believe they could use substantially more money to conduct more investigations and promote them to the public. However, it is difficult to gauge exactly how much an investigation costs, as they figure that expense as part of staff salaries in their budget. We are also unclear how many additional opportunities exist for them in this area, or if this just refers to their need for funding to carry out the investigations that they already had planned.
Criterion #2: A Back-of-the-Envelope Calculation Finds the Organization is Cost-Effective
Anonymous runs several programs; we estimate cost effectiveness separately for each of their main programs and then give a composite estimate of their overall impact. Note that all estimates factor in associated supporting costs including administrative and fundraising costs.
Education
In 2014, we expect Anonymous to spend about 40% of their budget, or $137,626, on education. This includes classroom presentations for high school and younger students and also educational activities directed at adults, such as info stalls and online programs promoting veganism. We have limited information about the number of people they reach with these programs, but in 2013, they reached about 47,000 high school students with their humane education lecture. If this were their only educational accomplishment in 2014, their costs would be about $2.93 per student.
Undercover Investigations
We expect Anonymous to spend about 26% of their 2014 budget, or $91,870, on undercover investigations. They try to perform an investigation each month, but only about 2 per year involve sending people to work at and film in farms and slaughterhouses, similar to undercover investigations performed by other groups we have evaluated. In 2013, about 750,000 people viewed online videos Anonymous had uploaded, many of these dealing with one of their investigations; some of their investigations also air on national television in Israel. They spend an average of $7,656 per investigation, or alternatively 12 cents per video view.
Lobbying
We expect Anonymous to spend about 22% of their 2014 budget, or $75,546, on lobbying. They have had some notable lobbying successes in the past, such as banning the production of foie gras in Israel, which formerly had been among the countries which produced the most foie gras. However, the results of their lobbying have sufficient variability that we don't have a good sense what a typical year would accomplish. We also do not have a clear understanding of the results of their lobbying in 2013 or 2014.
Other programs
We expect Anonymous to spend about 12% of their 2014 budget, or $42,658, on other programs. We don't have a full understanding of everything Anonymous does, but we know that some programs, such as finding adoptive homes for abused hens, fall outside the categories listed above. Because this area is comprised of miscellaneous small programs, we don't have an overall estimate of its cost-effectiveness.
All Activities Combined
To combine these estimates into one overall cost-effectiveness estimate, we need to translate them into comparable units. This will introduce several sources for errors and imprecision, so the resulting estimate should not be taken literally. However, it will allow us to judge whether Anonymous's efforts are comparable in efficiency to other groups'.
To estimate the effect of the undercover investigations, we assume one view of a video online is equivalent to one click on an online ad, while media views have no direct impact, since viewers have less access to related resources and likely are paying less attention.1 We then use our Online Ad Impact Calculator to arrive at an approximate number of animals spared from suffering on farms. This leads to the conclusion that Anonymous spares about 11.5 animals per dollar they spend on undercover investigations. To estimate the impact of Anonymous's educational programs, we assume that one student seeing a presentation is also roughly equivalent in total effect to one click on an online ad.2 Using the calculator again, we find that Anonymous spares at least .5 animals per dollar spent on education (perhaps more, as we don't know the scope of their other educational programs).
We don't estimate a number of animals affected by their lobbying or other programs, as we don't have enough information about them to understand the number of animals those programs help in a typical year. We weight the estimates we have computed by the percentage of Anonymous's budget used in each area and find that overall they spare about 3.2 animals per dollar spent, within the same range as other groups we have reviewed at this depth. Because of extreme uncertainty even about the strongest parts of our calculations (the calculator linked above has error bounds spanning 2-3 orders of magnitude), there is currently limited value in further elaborating this estimate. Instead, we give weight to our other criteria.
Criterion #3: The Organization is Working on Things That Seem to Have High Mission Effectiveness
Educational Outreach
Anonymous conducts a variety of educational outreach to individuals, including their humane education program, online programs, and grassroots programs such as information stalls. Educational outreach to individuals seems highly effective because it is focused on changing the culture of animal use for food. This culture must ultimately be changed if conditions are to improve significantly for animals, as it is not possible that animal agriculture can continue to exist on its present scale in a way that is respectful of animals' interests.
The effectiveness of this type of outreach is somewhat limited when compared to some other forms because viewers and readers are encouraged to make small-scale individual changes and may not influence others, the way a change in law or corporate policy influences many people. Some of Anonymous's efforts explicitly address this concern by asking the audience to actively seek systematic change as a major part of their message.
Undercover Investigations
Anonymous works to expose the suffering of animals in factory farms through undercover investigations. These investigations are then made public, and they make an effort to get as much exposure from these as possible.
We believe that there is great value in these efforts. These investigations generate a large amount of public discussion about the treatment of animals in farms. It has been shown that meat consumption declines when these stories are in the media, and social media now provides a platform for free widespread sharing of the footage. This means that an extremely large number of individuals are exposed to their work. Additionally, the evidence of abuses provides materials for leaflets and videos, which can also be promoted publicly and result in a larger exposure. Lastly, these efforts provide the background information on farms that is necessary for legal and corporate reform.
Lobbying
Some legal advocacy efforts seem to have high mission effectiveness. However, the level of effectiveness depends on the issue. While certain campaigns like those defeating ag-gag bills seem to have very high mission effectiveness, others may affect a much smaller number of animals.
Anonymous has been involved with lobbying against the force feeding of geese, a campaign that they anticipate lasting for three years. This seems a less impactful pursuit simply because of the small number of affected animals in comparison to other possible efforts such as promoting a cage-free production system for chickens in Israel.
Criterion #4: The Organization Possesses A Robust and Agile Understanding of Success and Failure
Anonymous seems to have a somewhat uneven understanding of success and failure. They set measurable, time-bound, and appropriate goals for some programs, but in other cases work based on less formal criteria or consider a program a success if it ever results in the desired goal, even if it takes much more time and resources than expected.
Their humane education program is an area in which they have demonstrated a relatively strong approach to gauging success and adapting to improve. Their primary measure of success for this program is the number of students they reach, a reasonably appropriate measure and one they track each year to be sure they are improving. They also keep open communication with teachers and students and modify the lecture based on their reviews. They have made several changes to this program to increase its scope while maintaining its effectiveness, such as designating a staff person to schedule lectures with schools because they found this significantly increased the number of lectures they were able to schedule compared to having volunteers contact schools. They have also tried multiple methods of following up with students and encouraging them to action after the lectures; currently they offer a Facebook group where students talk among themselves and with volunteers, because they found that individual follow-up did not work with as many students as they were reaching. Because they use and respond to many good indicators of success (numbers of lectures scheduled and students reached, reviews from teachers and students, number of students who join the Facebook group and get involved with projects), we think they have a very strong system for ensuring this project is as effective as it can be.
Lobbying is an area in which they have demonstrated less understanding of success and failure. For instance they cite Israel's ban on the production of foie gras as one of their major successes, although it took them ten years to achieve the ban, much longer than they originally thought it would. This still is among their most dramatic achievements; before the ban Israel was among the largest producers of foie gras, and a ban on the production of any animal product is a symbolic victory. However, for an achievement which took so much time and effort, and particularly so much more than anticipated, to be cited as one of an organization's most successful projects, we would like to see somewhat more thoughtful analysis of why those efforts continued to be well-directed (or whether they would take on a similar campaign knowing what they do now). In fact their judgments of whether other lobbying efforts are working also seem subject to similar fuzzy thinking; they pursue projects in which members of Parliament seem interested, but do not seem to have a particularly systematic understanding of which issues these are or of which issues would be most effective to address, given that some members of Parliament are interested.
The variance in their approach to thinking about success and failure in different areas also leaves us with concerns about how they prioritize different areas. If they are not able to think clearly about success as efficient use of resources in all areas, then we do not think they can systematically direct their resources to those program areas which are able to use them most effectively, a serious concern given that their programming covers so many issues and approaches, including direct aid to animals, outreach to individuals, and lobbying intended to change entire systems.
Criterion #5: The Organization Possesses a Strong Track Record of Success
Successfully carrying out planned programs
Anonymous has been carrying out many of their major programs for several years, including lobbying (at least 14 years), educational programming (8 years for humane education lectures in high schools), and undercover investigations (at least 13 years). Anonymous has been steadily growing and developing new programs, so they do not have this expertise in all that they do; for instance, this year they started a humane education program for younger children that is integrated into their regular school classes. We think their division between well-established programs and innovation is roughly appropriate.
Programs leading to change for animals
Anonymous's lobbying efforts have clearly led to change for animals, including the end of the foie gras industry in Israel. (Because Anonymous is by far the most prominent animal advocacy group addressing the issues they do in Israel, we can be fairly certain they have indeed played a key role in the decisions they seem to have influenced.) Most of their other activities are less directly tied to outcomes for specific animals, though they do a little bit of direct work with animals, in particular with re-homing hens.
However, there is some indirect evidence that larger amounts of Anonymous's work has caused change for animals. Their undercover investigations air on national media in Israel, and it has been shown that media coverage of the conditions of industrial agriculture temporarily reduces demand for meat, thus reducing the number of animals on farms.3 Israel has also recently experienced an unusually large increase in its percentage of vegans and vegetarians. As Anonymous is the largest and oldest animal rights organization in the country, it seems quite possible that their work has in some way enabled this cultural change. At least, given the quite high rate at which vegetarians return to their previous diets without support, it seems likely that Anonymous's programs, including dietary consultation by dieticians and an app that helps people find vegan food, have helped to sustain this transition.
Criterion #6: The Organization Has Strong Organizational Leadership and Structure
Anonymous has 20 employees, most part-time, and 3 board members. Leadership is widely distributed, with about 9 people typically involved in both strategic planning and guiding day-to-day activities. These leaders have been involved with Anonymous for an average of about 10 years each, which we see as strong evidence that the organizational structure and leadership are working well. Anonymous also has a team of over 800 volunteers, who go through standardized intake procedures and receive guidance and training depending on the work they are interested in doing.
Criterion #7: The Organization is Transparent
Anonymous publishes their goals and plans for subsequent years on their website. They include their successes and failures, and update these throughout the year. They provide updates on their budget or board meeting minutes upon request. They were forthcoming with us and shared any information that we asked for, despite a language barrier that prevented us reading many of their materials in the original Hebrew.
---
This is a simplified interpretation of the situation used solely for the purpose of calculating an estimate. We are confident that views in the media have some impact. We would expect views online to have less impact than views due to online ads, since undercover investigation videos are not edited with the same focus on promoting overall dietary change as the videos shown with the ads. Also, viewers of Anonymous's videos are more likely to be concerned about factory farming than those who click on ads, as they sought out the material and understood what they would be viewing.

Our humane education study failed to find evidence of a stronger effect.

"Media attention to animal welfare has statistically significant, but generally small effects in magnitude as compared with price and expenditure effects…. [I]n most cases media attention to animal welfare is found to have impacts for up to 6 months. However, when only articles mentioning consumer groups are included in indices, demand impacts are found to last only 3 months." – Tonsor, G. T., Olynk, N. J., and Wolf, C. (2009). Media Coverage of Animal Handling and Welfare: Influence on Meat Demand. Presented at American Agricultural Economics Association Annual Meetings.
The following materials are supplementary research documents associated with our charity review process and are referenced in the Comprehensive Review.
Research Documents