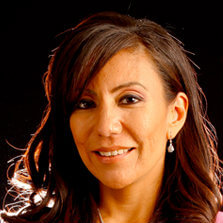 The following is a summary of a conversation that took place as part of our evaluation of The Humane League. Ana Ortega is the Mexico Campaign Coordinator at THL. Ana spoke with Allison Smith, ACE's Director of Research, on August 27, 2015.
Introductory Questions
What is Ana Ortega's role at The Humane League?
She is the Mexico campaign coordinator, and mainly works on corporate campaigns.
What were you doing before you joined The Humane League?
Ana Ortega has been involved in animal rights activities for 12 years. She co-founded The Humane Society of La Paz, working mainly with dogs and cats, and is currently finishing a PhD thesis on animal rights.
Before working for The Human League (THL), Ana worked for Nestle subsidiary Purina—a dog and cat food producer—as a fundraiser. She arranged fundraising events and travelled all over Mexico working with dog and cat organizations. She coached them on fundraising and how to organize one large event. While working for The Humane Society of La Paz, she organized spay and neuter clinics.
Corporate Campaigns
How do the corporate campaigns work?
THL lobbies corporations to adopt more humane practices in relation to animals, such as the use of cage-free chickens and eggs.
Ana Ortega has secured access to a number of corporations working in Mexico. She has been doing a lot of research for Sodexo, and has been working with Grupo Bimbo, which is one of the largest bakery companies in the world, and operates mainly in Spain, Latin America and, to a lesser extent, North America. She has had meetings with the leaders of both companies. Progress is currently slow, but the potential positive impact is very large.
THL has met with many of Bimbo's major decision makers, including the Director of corporate relations, the Director of the global supply chain, the Mexico supply Director, and the public relations Director. The meeting went very well. Bimbo is very interested in corporate social responsibility and so seemed willing to gain more information on THL and their motivations.
They also had a meeting with the Sodexo Latin America Director. Sodexo said that they need to do research themselves about how they can get cage-free eggs and other things which THL advocates for. Sodexo in Mexico is very different to Sodexo in the US, because it is harder to find Sodexo's Mexican clients. Consequently, progress has been quite slow. Ana is currently working with their clients throughout Latin America.
Ana is also currently working with Burger King, which is part of Alsea group in Mexico, which includes Domino's, Starbucks, Cheesecake Factory and other large companies. THL will have a conference call with Burger King later in September.
Have you made any changes to the way campaigns are conducted in Mexico compared to the US?
Ana has not been involved in campaigns in the US, so is not completely sure about the nature of campaigns there. However, she has noticed that public relations people in Mexico are more worried or scared about THL because of the impact of THL's campaigns in the US. For example, Bimbo practically begged them not to run a campaign against them because they do not want their brand to be damaged. So, Ana thinks it is unlikely that they will run a campaign at present.
What are the strengths of the corporate campaigns?
Due to the size of the corporations involved and the number of animals potentially affected, if the campaign is successful, the positive impact could be huge. Moreover, once one large company has made the changes advocated for by THL, there would be a great deal of publicity, which would make it much easier to have an impact on other companies.
In Mexico, cage-free poultry and eggs are relatively new approaches, which have arisen in part because of demands by other countries. For example, it is illegal to sell caged poultry in the EU, so poultry producers who want to sell to the EU are looking for information from organizations like THL to know how to make the requisite changes.
Finally, THL is the only group in Mexico involved in such campaigns.
What are the weaknesses of corporate campaigns?
The process of change is quite slow because the corporate decisions are made by a large number of people.
How do you see the effectiveness of these campaigns compared to other work THL does?
THL is not involved in other activities in Mexico, such as humane education. Ana suggested that the corporate campaigns are likely to be more effective because of the size of the companies involved.
Do you think the way THL has moved to having campaigns in Mexico was smart and well done?
Yes. Mexico is the world's number one consumer of eggs. Ana read in an article that for every 10kg of protein consumed in Mexico, 6kg was from chicken or eggs. So, THL was smart to move into Mexico.
It helps that successful THL campaigns have been run in the US and Canada. THL can appeal to these campaigns when pressing for change in the same companies in Mexico. For example, they can ask Sodexo to compare the changes made in North America to those THL are asking for in Mexico.
What is it like for you to work for THL, as the only person in your area?
Ana is very excited to be working for THL. As her background is in fundraising, she is focused on producing the greatest possible benefit to animals for a given amount of money. There are very few vegans in Mexico and very few vegan restaurants, so it was good to get in touch with other vegans when she started working in animal activism.
She believes that animal activism is likely to grow significantly in Mexico. Humane Society International, Mercy For Animals, and Vegan Outreach are also operating in Mexico. All these groups help to create opportunities for THL to have a large impact, especially given the neglect of animal issues in Mexico.
The personnel at THL are creative, easy to work with, and relaxed, which makes THL a great place to work.
The Humane League as an Organization
What do you see as THL's strengths and weaknesses?
Strengths: THL is very focused on their goals; they measure everything they do; they are very analytical; they use their time as efficiently as they can; and they are very rational.
Weaknesses: Firstly, due to THL's rapid growth, it is sometimes difficult to keep track of all the changes at THL. Secondly, as she is the only THL staff member working in Mexico, Ana does not have material in Spanish at the moment that would make it easier for the companies to understand more about THL.
What are the strengths and weaknesses of the leadership team?
Strengths: The leadership team is very focused on what it wants; they are relaxed; they are all really smart; and they have lots of experience, which they put into practice.
Weaknesses: Ana feels that due to the growth in management personnel, the responses to requests can sometimes be a bit slow at the moment.
What are the strengths and weaknesses of all THL staff?
Strengths: THL's office has high spirits. Over time, more and more staff are becoming involved. As a group, they are always creating new things, and are supportive of each other. There is a good sense of community. The strengths massively outweigh the weaknesses.
Is there anything you wish THL were doing differently?
In the future, Ana would like to see more presence on social media, more videos, and generally more communication about THL's projects in Spanish. Apart from that, THL is doing really well at the moment.