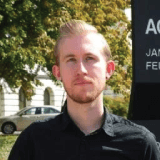 Michael Webermann Executive Director, FARM
Alex Felsinger Director of Programs, FARM
The following is a summary of a conversation that took place on March 25, 2014 as part of our medium depth investigation of FARM. Michael Webermann and Alex Felsinger spoke with Allison Smith, ACE's Director of Research.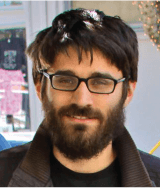 Overarching goals
Farm Animal Rights Movement (FARM) wants to raise awareness about the ills of animal agribusiness on the public level and on the individual level. Then, that raised awareness can be converted into dietary change and strong beliefs that animals have rights, and that farmed animals and people's food choices matter. FARM wants to help people take meaningful steps to convert those beliefs into action, both in the immediate term and over the long term. FARM believes this can happen through the organization, but that as younger people become increasingly savvy about marketing, the message will need to come in a way that feels authentic and grassroots-based.
5 year goals
FARM, like a lot of organizations, is focused on teenagers, and intends to maintain that focus. They also seek to expand outreach to families and mothers of families. Encouraging parents to serve their families more animal-free meals can help normalize the idea for young people that protein doesn't need to come from animals. Right now, a lot of young people believe that factory farming is bad, but equate protein with meat and know they need protein in their diet. If parents now participate in Meatless Mondays or similar programs, their children may grow up without the belief that protein needs to come from animals. Then, when they learn about the grim reality of animal farming, they will be more open to animal advocates' messages and more likely to become vegan.
FARM feels their current outreach programs to teenagers are strong, and plans to continue to refine very similar programs over the next five years unless something radical comes along that is completely different. They reach out to young people through their computers and on campus, using incentives or existing classroom settings to hold their attention. They want to continue refining their programming to stay on top of trends and to build a very sophisticated program of follow-up contact to help people sustain changes they make in response to outreach. Within 5 years, they would like to have hundreds of thousands of people in their database who have expressed an interest in making a difference, and to have targeted tools that will help them do so. In five years, they would hope to have 5 or 6 "10 Billion Lives" tours each getting about 50,000 viewers per year, unless they find a better outreach method to use. Counting Warped Tour and online viewers, they would hope for 500,000 viewers per year.
FARM wants to build an army of effective grassroots activists who choose to use their time on the most important activism they can do. They are building an incentive-based activism system that will encourage activists to do the most effective forms of activism they can. In 5 years, they hope to have thousands of activists working with them and putting on regular events in their communities.
1 year goals
In support of the outreach program to teenagers, they want to develop a text message based program with targeted tools aligned with various interests. They want to develop a vegan support video series using animated infographics, and revamp the Live Vegan online resources to be more mobile and tablet accessible. For outreach numbers, they expect a total of about 155,000 in-person views and 55,000 online views, and about 80% of them will sign up for Live Vegan updates. The number of people receiving vegan support resources from FARM has been doubling each year.
Within 1 year, they hope to develop the incentive-based activism system for grassroots activists.
Funding last year
Last year, FARM did have enough funding for their most important programs. They didn't raise as much money from the public as they'd hoped to in order to fund the video kiosks, but had extra money from a large donor that made up the shortfall. The large donor wanted to fund the online version of 10 Billion Lives, but FARM had trouble getting enough people to watch the video all the way through online and got permission to shift some of the money earmarked for online views to kiosks. They have since remedied the problems they were having increasing the number of online views, so they may fall short on funding for the kiosks this year if fundraising goes the same way as it did last year.
Additional marginal funds
With an additional $10k, they would be able to take advantage of a new advertising opportunity. There is a platform that does ads inside of facebook and mobile games, where players watch a video in order to earn points or in-game currency. There can't be any blood or gore in these videos, so FARM would need to make a PG, mostly animated, version of the Ten Billion Lives video in order to use this opportunity. They would hope for this video to be as effective as the current version, but probably in their first email to people who had watched this video FARM would ask them to watch the graphic version. The rates that are promised for this platform are so cheap that if FARM had the video to use, they could probably get hundreds of thousands more viewers with their existing advertising budget, by moving to this platform.
With an additional $50k, or $100k, they would improve the Live Vegan support resources to make them hyper-modern and attractive to their target audience. Creating new materials, especially the animated videos, would be expensive, but worth it because it would help FARM get their ideas across better. A series of eight animated videos about how to go vegan would probably cost about $50k. It's hard to raise that, because the movement is more interested in exposing people to the realities of animal agribusiness than about creating resources to support new vegans. But FARM is very concerned about vegan recidivism, since there is evidence that as many as 75% of people who try to go vegan or vegetarian don't keep it up. They have a lot of people who have already seen videos about factory farming and whom they can send vegan support resources to. They think better support resources could help significantly in encouraging people to maintain changes and take them further in the right direction, and per-person it wouldn't be a significant cost.
With a lot more money, they could also increase their bids on online ads and get more viewers for their online videos.
FARM's high assets to expenditures ratio
FARM's budget has grown; in 2013 their assets to expenditures ratio is about 100-150%. The main reason this ratio has been high for them is that FARM makes some of its annual income on investments and on rents from houses that it owns. They do a lot more investing than other organizations, perhaps because when they started out there was very little money in the farm animal advocacy movement and they had to invest in order to have a stable income. They keep the assets to keep the income.
Measuring impacts and outcomes
FARM has two metrics. One is the raw number of viewers; for them, a viewer is someone who watches an entire video and fills out the pledge form afterwards, even if they don't pledge to make a reduction. They count someone as a pledger if they pledge to make any reduction in their consumption of animal products. They don't care too much what changes people say they will make, because their main goal is to get people to make a statement that they are going to make changes based on what they have learned. The secondary metrics for 10 Billion Lives are the surveys sent out via email or administered in person on the Warped Tour. These are a check that people actually make changes to their diet after taking the pledge. Based on the data FARM has collected so far, even an impact half as large as the one the data seems to show would be huge.
For Live Vegan, they want to make sure the resources are being used and to make sure there's nothing they can do to improve those resources. Right now, there's a lot they can do to improve them, which is why they plan to work on them. This spring they will distribute surveys on each of their tours to get demographics and lifestyle information about their viewers. They want to know how people like to be contacted and what they use to get online, whether they cook more or eat out more, etc, so that they can target their resources appropriately. On the Warped Tour survey, they did find that people who used the vegan support resources were more likely to maintain diet changes, but part of that effect might be from being the people who signed up for the resources at all.
From these measurements, they see that, for instance, they get more viewers in the South, but tend to have less impact on each viewer. There aren't any extremely large regional differences so far. They're considering having a modified Live Vegan support track for younger people who are still living with their parents. They tend to have a harder time going vegan because of a lack of parental support, so this resource might encourage them to keep their views strong and accept that they might not be able to go vegan until they move away from home. In the longer-term, they might want a third support track for heads of families.
Successes of recent programs
In recent years, FARM has put by far the most measurement and resources into 10 Billion Lives and Live Vegan, and considers these its most successful current programs. They haven't found a more effective way to reach people than the 10 Billion Lives program, and consider Live Vegan important support for it, but know it isn't as strong as it could be. It started out as a resource for people who had looked for it deliberately, whereas now the audience is people FARM has found and signed up.
The other outreach programs (Meatout and World Day for Farmed Animals) are less about tangible results and more about raising awareness in the broader public. They consume less than 10% of the budget and of the staff time. These programs are more of a gamble, because they attempt to create national dialogue about why veganism is a good thing (Meatout) and why harming animals is a bad thing (World Day for Farmed Animals). This supports FARM's other programs and also the rest of the animal advocacy movement. However, FARM hasn't been able to control how large that conversation is; some years, they put the effort in and don't get a lot of media attention, but other years, they get significant national and even international media coverage. It's harder to assess the results of these campaigns even when they're successful, but FARM believes those campaigns are worth it at their present size because of the high potential gains in a good year. Because they don't have control over the effects, they wouldn't want to expand their efforts to the size of their efforts for Ten Billion Lives.
Signs that programs need change
A few years ago, FARM completely shifted their focus to the present model. In 2010 their biggest programs were Meatout and World Day for Farmed Animals. But then they found the video outreach model, which produces more measurable results than those programs, and that changed their focus. If they got data that made them believe their current programs weren't effective, they'd consider cancelling or revamping them significantly. But they consider it more likely that they'd simply find a better option that hadn't existed or that no one had thought of. If they did, they think they would try it out and change their programs accordingly, as they did in 2011.
In 2011, they put a couple of tens of thousands of dollars into the pay per view idea to see if it would be useful. Once they saw how effective it was on Warped Tour, they changed course. Their first event was in June 2011, and in December they sent out a funding proposal for a van with 8 touchscreens, 32 headphones, and a full time staff that would travel the country showing the video. That changed their entire modus operandus. They would be eager to change it again if they found a method that, when they tried it, seemed to reach people more cheaply and cause as much change, or that cost about the same amount but caused people to change more.
Leadership
The 4 person Board of Directors helps with some of the operations concerns, such as ensuring that FARM is financially sound and that human resources needs are met.
Paid employees guide the programming. There are 4 key leaders in this area, the President (also on the board), the Managing Director, the Executive Director, and the Director of Programs.
Touring staffers usually stay for about 6 months, but in-office program staffers stay much longer, on average probably around 3 years. Michael has been with FARM for 5+ years.
They have a very strict training procedure for touring staff. Most new office staffers recently have been brought into new positions, so they get an employee manual, but there often isn't a lot of position-specific training.
FARM works with volunteers on tours and for Meatout and World Day for Farmed Animals. For the Meatout and World Day for Farmed Animals, guidelines are provided, but volunteers are mainly staging local events. FARM helps volunteers find other activists in their area so that they can combine events and encourages specific activities, like food sampling for Meatout. 10 Billion Lives volunteers are very helpful, especially at Warped Tour because there are so many people who could see the video. There are very specific and strict instructions for them covering what to expect, what to wear, and what to say. It's a very rehearsed event.
Transparency
FARM shares financial information as legally required. On their new website, the plan is to make that kind of information much easier to access.
They're also planning a new 10 Billion Lives tour website, which would include some of the survey information, such as the percentage of people who reported making changes to their diet. They might also include a deeper page explaining the details of how they calculate their results; so far only ACE and Nick Cooney have really come to FARM asking for that kind of information, but they are happy to share it.