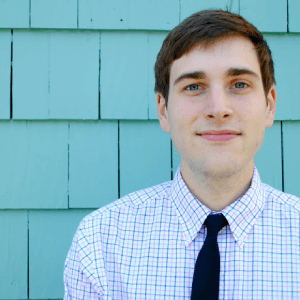 The following is a summary of a conversation that took place on September 11, 2014 as part of our evaluation of The Humane League. David spoke with Jon Bockman, ACE's Executive Director. 
Expansion
THL has opened new offices in Miami and Atlanta, and now have offices in nine different cities. Elyssa Diehl is handling the operations in Miami, while Chris Guinn is overseeing the new Atlanta office. Training took place in Boston over the summer. After five or six months they will re-evaluate and determine whether it is sustainable to expand further. The next locations they are considering are San Diego and Denver, and because things have been going so smoothly with their new locations, they anticipate expanding into these two cities by late spring or early summer 2015.
Changes in management and communications
THL has taken steps to improve communications and organization. Previously, THL utilized less strict methods of management which were adequate because they had fewer offices and more experienced staff who were focused on the same campaign. But as they've grown and taken on new employees who are less familiar with how the organization functions, they've found that they needed to employ a stricter approach to management. Consequently, they now utilize more formal methods such as a large employee handbook and trimesterly employee reviews. This is important in order to have a sustainable management as the organization expands.
They had a retreat in August and trained some new staff. Andrea Gunn, while still running the Charlotte office, was promoted and has been helping Aaron handle the staff. Andrea probably puts about 10 hours of work into management and some of this is now spent managing interns who do the outreach work for her.
Status of national corporate campaigns:
There are numerous campaigns to report on. They have been engaged in a national campaign against Centerplate and their use of battery cages. THL has been systematically targeting Centerplate's large clients with videos and petitions. The aim of this approach is to pressure the company and that their clients will in turn put pressure on Centerplate. THL has also been successful in getting several institutions to push for cage-free eggs, including The Ocean City Convention Center, Boston Convention Center, The Boston Symphony Orchestra, The New England Aquarium, and Sacramento Convention Center Complex. The Baltimore Convention Center emailed them recently to say that they are in the process of trying to make a full switch away from eggs from caged hens. San Francisco State University, University of North Texas, and Georgia Tech have also committed to switching to entirely cage-free sources.
Centerplate has now tripled the number of cage-free eggs they are using and will make the full-scale switch to cage-free. They use 600,000 shell eggs a year and will be switching all of them to cage-free as soon as possible. THL is also working with Delaware North, a larger competitor; they've also committed to switching all their shell and liquid eggs to cage-free. This is the first time a dining provider in the US has committed to using all cage-free eggs (including liquid eggs), and they plan to try to leverage it in talks with other dining providers.
There has also been an Ikea campaign which has involved working with the company and threatening to campaign. THL was successful in getting them to switch to having all their 4 million eggs cage-free, which means that 16,000 hens will be positively impacted each year. They are meeting with an Ikea representative in Philadelphia to discuss how Ikea can do more. Ikea is also dropping gestation crates and will be adding more vegetarian options and a vegan meatball option.
THL also started a campaign against Unilever about the maceration of male chicks, including producing a video about the issue. They contacted Unilever and put them in touch with Compassion in World Farming, Farm Forward and the Humane Society. THL was included in all these conversations. David does not know how to quantify the impact of the Unilever campaign yet.
Another campaign is with Hatfield Quality Meats. THL spoke to their parent company, The Clemens Food Group, and were able to get them to commit to be 100% crate free by 2017. This includes all of the family farms that they contract with. This is considered a real achievement because no one has ever committed to this before.
In terms of the reception that they are getting, some of the companies are excited about talking to them and being open to improving, while others have no interest in talking.
Studies
THL had expected to release a study every two weeks beginning in April, and they have released three or four studies since then. This large number of studies is from a Mechanical Turk study program which is now completed. They are just waiting for their Data Analysts to finish working with them and they should be releasing one or two studies every month going forward now.
It was asked if they plan to do more statistical analysis on more of the studies than they are currently doing because there was some concern when they did not do this with the last studies. ACE has some statistics people who might be able to help. THL has a new volunteer who is doing some statistical work on the last studies and they intend to publish it at some point. This means that there will probably be some more statistical analysis in the future. They are currently waiting for her to finish with the studies and they might just publish the raw data in the meantime.
What impact has ACE's recommendation had on their funding?
The impact of ACE's recommendation of THL as a top charity has been huge. Between $70,000 and $90,000 in donations have been earmarked as being the result of ACE's recommendation. These are only the donations that they can pinpoint as being from the recommendation and it seems like there has been a lot more money donated because of it. ACE may have been influential in bringing them their large donors because these donors often tend to be utilitarian minded, and like them for the same reason that ACE does. It is also helpful to be able to point to ACE's review of their organization in terms of informing people about THL and to demonstrate the quality of their organization. For example, a number of people approached THL at the AR event and mentioned that they had heard about them through ACE.
Meatless Monday campaigning
They were nervous at the outset of this campaign because of the mixed results they were getting from the cage-free campaign. However, they have been very happy with the results thus far and it has been going much better than the cage-free campaigns.
THL's approach is to talk with school boards in different cities in order to get them to switch to serving vegetarian meals on Mondays. Philadelphia switched 100% of the school meals in the city. Boston has also announced that they will do a 100% switch. Half of Baltimore County, one of the largest school districts in the country, has also switched. THL and HSUS have talked to the San Francisco board and they will likely switch as well. Andrea is going to continue meeting with school boards but most of those who have committed have finished the process of switching.
Altogether, the conservative estimate of their campaign success is that 3.2 million meals over the course of the year will be served as vegetarian. This was accomplished by one semester of campaigning.
However, not all of the cities that were campaigned in were successes; Charlotte has not switched. THL did everything that they could in campaigning in Charlotte and they are going to continue pressuring them somewhat, but it is not a priority at this time, at least not at a grassroots level.
THL will probably start campaigning again in the in the spring with their new Directors. One reason for the delay is that the Meatless Monday campaign is more difficult than the cage-free campaign, and it would be daunting thing for new employees to start with it whereas established Directors are already good at doing it. Another reason for the delay is because they need to get several new volunteers in the city to help with building connections and campaign signatures. When their efforts resume, they will be more focused on Meatless Monday than on cage-free campaigns in the new cities going forward. They might condense the leafleting for cage-free into two or three weeks and focus the rest of their attention on Meatless Mondays except for some attention to their ongoing cage-free campaigns. THL already has received about $10,000 in funding from ASPCA for their campus cage-free campaigns.
Transparency
The organization's new website currently has less information on it, but they are planning on changing that when they have more time. THL wants to start consistently posting blog posts of campaign updates and they also want to add a job listings page and an application form for interns. However, they do not intend to have general information, such as advice for new vegetarians or their position on fur, on their site any longer.