Status
Standout Charity
Type of Work

Animal Meta-Charity

Website
Faunalytics
Review Published
December, 2015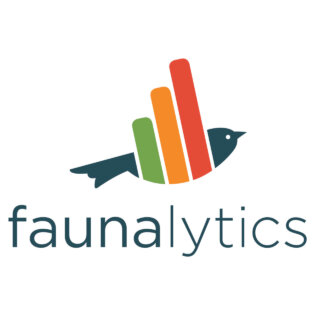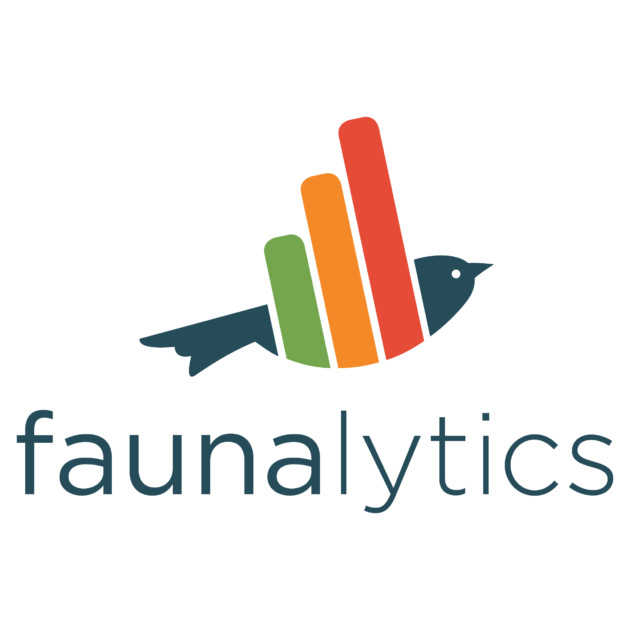 What does Faunalytics do?
Faunalytics works to connect animal advocates with information. This mostly involves creating independent research, working directly with client organizations on various research projects, and providing resources for individual advocates through the content library they host on their website.
What are their strengths?
Faunalytics is working in an important field, supporting other organizations through research. We think that even small improvements made through research can substantially increase the number of animals helped if they are applied by many animal advocates. Faunalytics recently published an independent research project on vegan/vegetarian recidivism that helped many advocates better understand the self-reported reasons people stop eating a vegan/vegetarian diet. We expect them to be able to continue putting out research of similar quality.
What are their weaknesses?
We think the research topics and methodologies Faunalytics chooses could be better selected for maximizing the benefit they have for advocates. For example, they work on many topics, especially with their client work and library maintenance, that are focused on a relatively small number of animals, which make the gains from research likely much smaller. We also have some concern with the way Faunalytics presented the results of their study on recidivism, which we think encouraged some advocates to take the study as presenting more definitive implications for advocacy than it really did. Finally, we have some concern about their reliance on contractors and some of their communications choices.
Why didn't Faunalytics receive our top recommendation?
Faunalytics is working in an important area of animal advocacy, research and support for other advocates. We think more of their research could focus on questions that have more powerful implications on important advocacy decisions, like which messages or tactics are most impactful in effecting dietary change. We have some concerns about their organizational plans and structure, such as their plan to hire more contractors as they grow rather than full-time staff.
How Faunalytics performs on our criteria
Criterion #1: The Organization Has Concrete Room for More Funding and Plans for Growth
Last year, Faunalytics did not fully fund the programs they thought were important. They had more qualified applicants for pro bono research help than they could accommodate, they think they could do more independent research, and they have an administrative backlog on some tasks like adding materials to their research database, producing new blog content, updating research primers, etc. These are essentially all their activities except fee-for-service consulting for nonprofits, which funds itself and which they are hoping to make a less central part of their activities. In 2013, their ratio of assets to expenditures was around 1.25, a slightly conservative ratio. We think they may be conservative with their assets in part because they don't have a large donor base and instead rely largely on fee-for-service work.
Faunalytics told us they could use about $80,000-$100,000 in the next year for additional pro bono or independent research performed by consultants but managed by Faunalytics staff. They have a large network of consultants and believe that the limiting factor is the availability of Faunalytics staff to supervise projects, not their ability to find appropriate people to carry out the research. They could also hire additional staff or contractors to work with consultants on projects and to market their work to animal advocates. They're a small organization doing fairly complex work, so they could probably hire around two new staff members comfortably in the next year.
We think in total they could use around $140,000 in increased funding in the next year, which would roughly double their budget. Faunalytics is relatively unsuccessful in fundraising among individual donors, with over half their funding last year coming from fee-for-service work and only around 3% from individual donors. This means that on their own they will likely be slow to raise funds exceeding what they have raised in the past, since they don't have a large donor base. We think almost all of the $140,000 they could use should be treated as a funding gap that may not be filled. Since we can't predict exactly how any organization will respond upon receiving more funds than they have planned for, this estimate is speculative, not definitive. We could imagine a group running out of room for funding more quickly than we expect, or coming up with good ways to use funding beyond what we have suggested. Our estimates are indicators of the point at which we would want to check in with a group to ensure that they have used the funds they've received and are still able to absorb additional funding.
Criterion #2: A Back-of-the-Envelope Calculation Finds the Organization is Cost-Effective
Faunalytics runs several programs; we estimate cost-effectiveness separately for each program, then combine our estimates to give a composite estimate of their overall impact. Note that all estimates factor in associated supporting costs including administrative and fundraising costs. We think this quantitative perspective is a useful component of our overall evaluation, but the estimates of equivalent animals spared per dollar should not be taken as our overall opinion of the organization's effectiveness, especially given that we choose not to account for some less easily quantified forms of impact in this section, leaving them for our qualitative evaluation.
Independent Studies
We estimate that Faunalytics spent about 35% of their 2014 budget, or $50,557, on independent studies. In this and the rest of their programs, Faunalytics helps animals by helping other animal advocates become more effective, which adds another layer of uncertainty to our estimates. Each year, Faunalytics conducts its Animal Tracker survey. They occasionally conduct other studies, most recently a study of vegetarian/vegan recidivism; the first wave of results were produced in late 2014. Faunalytics knows of at least 4 major vegetarian/vegan outreach groups who have been influenced by this study in particular. In total, they estimate that 25 animal organizations were influenced by their independent studies last year.
Fee-for-Service Consulting
We estimate that Faunalytics spent about 33% of their 2014 budget, or $48,601, on fee-for-service consulting. The 9 organizations that Faunalytics worked with last year in this regard work on different areas of animal advocacy, like animals used in research or exotic animals, using many different approaches.
Website/Research Library
We estimate that Faunalytics spent about 27% of their 2014 budget, or $38,850, on their website/research library. The primary outcome of this work seems to come from readers or subscribers who work for, volunteer with, donate to, or otherwise participate in animal advocacy. The most useful measure of their audience seems to be the roughly 5,400 alert subscribers, who are probably most likely to change their advocacy strategies based on Faunalytics' website and research library. However, the reach of their library may be greater due to unregistered site visitors and social media followers.
Pro Bono Consulting
We estimate that Faunalytics spent about 6% of their 2014 budget, or $8,576, on their pro bono consulting. Although Faunalytics spends less of their budget and staff time on this work, the targeted and involved nature of the consulting could yield a more efficient use of resources. Faunalytics worked directly with three organizations through this program in 2014, all of which focus on farmed animal advocacy.
All Activities Combined
To combine these estimates into one overall cost-effectiveness estimate, we need to translate them into comparable units. This will introduce several sources for errors and imprecision, so the resulting estimate should not be taken literally. However, it will allow us to judge whether Faunalytics' efforts are comparable in efficiency to other groups'.
The major challenge in coming up with a quantitative estimate of Faunalytics' work in particular is that it helps animals through its effects on other organizations and advocates. We estimate the impact of two programs, Independent Studies and Pro Bono Consulting, by estimating how likely organizations are to change due to Faunalytics' work and what those changes might look like. We make some ballpark assumptions about these organizations. First, we assume the average impact of an organization affected by the independent studies is roughly equivalent to distributing 1,000,000 leaflets and that the total impact of the organizations helped through pro bono consulting is equivalent to 316,000 leaflets distributed.1 We also assume that Faunalytics has a 50% chance of increasing their effectiveness by 5%. We think a 5% increase in effectiveness is a conservative figure for the best possible scenario since effectiveness likely varies so widely and small factors can change it considerably. However, considering the likely impact of, for example, the vegetarian/vegan recidivism study—organizations devoting more resources to reducing recidivism—we aren't sure whether this increases their effectiveness. Although recidivism is certainly a large issue since so many vegetarians and vegans eventually go back to eating meat, it is unclear how tractable it is relative to inspiring non-vegetarians/non-vegans to reduce or eliminate their consumption of animal products. This results in an estimate of 2.8 animal spared per dollar spent on Faunalytics' independent studies and 1.3 animals spared per dollar spent on their pro bono consulting.
We take a slightly different approach to our quantitative estimate of Faunalytics' impact through their website/research library. We assume each alert subscriber has a 1% likelihood of making a significant change based on Faunalytics' website and that significant change is a 1% increase in the effectiveness of an organization that, on average, has the impact of distributing 300,000 leaflets. This calculation results in an estimate of 5.9 animals spared per dollar spent on Faunalytics' work on their website/research library. Although this indicates Faunalytics could have more impact by devoting a larger portion to their website and research library, we would not be comfortable making that claim based on this calculation alone due to our large uncertainty here. Additionally, although the fee-for-service program seems valuable, we aren't comfortable assigning a cost-effectiveness estimate to this program. We do think the money raised through this work helps Faunalytics pay for their other programs, which means at least some of the impact is accounted for in other categories.
Overall, we estimate Faunalytics spares 2.6 animals per dollar. This is lower than average among estimates for other groups we have reviewed at this depth, but we think the other parts of our evaluation of Faunalytics are more useful in large part because they focus on impact that is harder to measure than that of many other organizations. Additionally, a third of Faunalytics' budget goes towards its fee-for-service program. This represents a larger proportion of activities that are being excluded from the cost-effectiveness calculation than for most other organizations we have reviewed. This may result in a lower estimate of Faunalytics' cost-effectiveness than we would see if we included all programs. Because of extreme uncertainty even about the strongest parts of our calculations, there is currently limited value in further elaborating on this estimate. Instead, we give weight to our other criteria.
Criterion #3: The Organization is Working on Things That Seem to Have High Mission Effectiveness
Studies and Evaluation
Studies specifically designed to be applicable to the work of animal advocacy organizations have the possibility to increase the effectiveness of campaigns by better understanding what makes a video, leaflet, or other persuasive material more influential. This increase in effectiveness is particularly important if the original activity has significant potential for high effectiveness, as with farmed animal advocacy. If some of these studies are able to improve upon the effectiveness of the materials currently being used, a group could increase not only their own effectiveness, but also that of many other organizations, by making the study results freely available. Over several years, this could lead to a very high impact for a low price.
Criterion #4: The organization possesses a robust and agile understanding of success and failure.
Faunalytics works with other charities on outcome measurement and evaluation, which suggests they value evaluation and tracking success and failure. They track key metrics for all of their programs and maintain a monthly dashboard.
They have changed their practices regarding their website and subscription services based on new evidence. They asked subscribers about the frequency of emails they receive from Faunalytics, which recently led them to offer monthly and weekly alert options. Their new website also makes content more accessible and readable than it was before, especially in terms of implications for advocates. They have simplified their registration process in response to user feedback and now make more materials available without registration. Other materials are restricted due to copyright liability issues or client agreements, although some users feel they should not require registration to read any of the website content, a view we sympathize with.
Faunalytics received some constructive criticism about its study of lapsed vegetarians/vegans and addressed each of the major points of criticism in a public response. One approach Faunalytics is using now is to gather more feedback on their work from outside reviewers before publishing it. In the future, this will likely include public pre-registration and open commentary for all major studies. We think these steps are especially critical to improving Faunalytics' impact, because they allow for quicker responsiveness to other problems that may occur during a study.
They have also retired one program based on thinking it was less effective; this was Humane Trends, which tracked 25 different indicators for animal advocacy across the United States. The metrics used to decide not to continue pursuing this project included the cost (as measured in staff time) and the extent to which it was used by advocates, but also the questionable quality of the data and "scores" that the program produced. They are also conducting additional analysis and considering a revamp of their Animal Tracker longitudinal study, which records the attitudes of adults in the U.S. towards animals and the use of animal products. We think both of these decisions are reasonable if they can shift their resources to more impactful projects or improve their effectiveness.
Criterion #5: The Organization Possesses a Strong Track Record of Success
Successfully carrying out planned programs
Faunalytics was founded in 2000 as the Humane Research Council. They have been conducting research on behalf of nonprofit clients, both fee-for-service and pro bono, for the past fifteen years. They have also run several independent studies over the years, including long-term tracking projects which seek to provide insight into changes in public attitudes toward animals over time. Finally, they have maintained an internet database of animal-related research since 2004. Their work has generally been well-regarded, with major animal advocacy groups in many areas using their services or modifying their programs as a result of Faunalytics' findings.
Programs leading to change for animals
Faunalytics' work leads to change for animals when it makes other advocacy work more effective. There are two key aspects to understanding the changes they create in this way: understanding how accurate and useful the information they provide is, and understanding how often advocates take their advice and what increases in effectiveness occur as a consequence.
Faunalytics' work is very focused on answering questions animal advocates are interested in, using techniques that are common in market research. Many of their projects involve consumer surveys or focus groups carried out by professionals. Others involve research techniques tailored to the particular task, such as a study they did of vegan advocacy materials that used multiple methods to assess the reading level of commonly-used leaflets to see whether advocates could make gains by rewriting materials to be easier to understand. In general we find that Faunalytics' work is of a high enough quality to be useful, although the standards of rigor vary depending on the project.
Since Faunalytics works on their own projects as well as on a paid basis for other nonprofits, another way in which the usefulness of their research can vary is that it can't always be shared with all relevant groups. Sometimes organizations require a delay in publication or commission Faunalytics to do work for them that will not be shared with the public. Additionally, some projects are tailored to extremely specific situations or to areas where the possibility for impact is not as large, based on the needs of the organization Faunalytics is working for. We think that these factors generally make their independent projects more useful to advocates than their work done on commission.
Faunalytics asks clients about the outcomes of fee-for-service and pro bono work with a survey, but usually receives only qualitative descriptions of how they've changed organizations' programs. Some of their published work has had a large impact: for instance, at least 4 nationally active farmed animal advocacy groups have taken their recent survey on vegetarian recidivism as evidence leading to an increased focus on sustained (rather than single contact) advocacy programs. We think that overall the evidence suggests that Faunalytics' work does change animal advocacy programs, mostly in ways that make them more effective, but we don't have strong evidence for the size of their impact.
Criterion #6: The Organization Has Strong Organizational Leadership and Structure
Faunalytics was founded as the Humane Research Council in 2000. One of the founders is still the executive director; another serves on the board of the organization. They have an active Board of Directors and group of advisors, and a large network of researchers they work with for particular contracts, but few staff. Including some part-time contracts, they have the equivalent of just over two full time staff. Faunalytics relies on contractors in part to allow them to respond flexibly to uneven levels of fee-for-service client work. We think that this makes sense, but are concerned that heavy reliance on contractors makes it harder to build organizational capacity, because contractors who work part-time or intermittently for an organization may not be as invested in its continued development as full-time staff. Their current organizational structure seems stable.
Criterion #7: The Organization is Transparent
Faunalytics shares almost all of their work with the general public. Since Faunalytics helps animals through helping other advocates and organizations, much of their work necessitates sharing resources with and assisting those groups. While we are somewhat concerned by the registration process they require of their users to access some materials on their website, we appreciate their commitment to transparency. Access to some of those materials is also restricted due to copyright liability issues or client agreements. They have been open in their discussions with ACE and provided all information that we requested.
---
This is a ballpark estimate based partially on financial data and partially on the estimated volunteer efforts in each of these organizations. While Faunalytics affects many different types of programs, we have assumed here a world in which most animal advocacy is leafleting and Faunalytics has all of their impact through affecting leafleting programs, for simplicity. We think this is valid for the purposes of calculation because we have actually found that leafleting has a fairly typical cost-effectiveness among farmed animal advocacy methods, and in fact it is a significant component of many advocacy programs.
The following materials are supplementary research documents associated with our charity review process and are referenced in the Comprehensive Review.
Research Documents