Archived Version: December, 2014
Status
Comprehensive
Primary Work Area

Industrial Agriculture

Website
Farm Forward
Review Published
December, 2014
Type
Archived Review
Current Version
Last Updated
March, 2016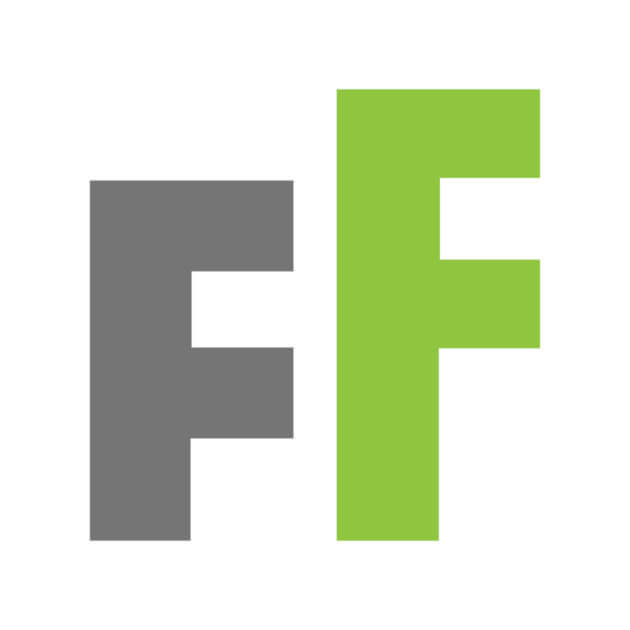 What does Farm Forward do?
Farm Forward works to bridge the gap between animal advocacy groups and farmers. Their work consists primarily of online outreach, education, and policy. They conduct outreach with farmers, producers, retailers, and religious institutions. They also provide paid and pro bono consulting for farmers, animal advocacy groups, and others.
What are their strengths?
Farm Forward is in a unique position to hold discussions about benefitting animals with both animal advocacy groups and farmers or producers. They have a sound strategy for achieving gains in animal welfare through their work, and have plans for increasing their reach through online outreach and by influencing larger organizations. Being conscious of the areas involving the largest amount of animal abuse, they structure their efforts in a way to reduce the largest amount of suffering. Expansion plans include work in India, which has a significant rise in meat consumption in the past few years. Their value also comes from their willingness to work differently than conventional animal advocacy groups, shown through their interest in holding conversations with farmers and producers as well as with religious institutions.
What are their weaknesses?
While they have many potential strengths with their unconventional approaches, the unconventionality also means that their strategy can be risky in its uncertainty. We also aren't sure they think clearly about the amount of resources, including staff time, that they direct towards some of these projects. We have concerns that addressing the problems of factory farms without making an ideological case against using animals for food in general may have long-term effects of increasing complacency in the use of animals for food, but we are glad to see that Farm Forward also promotes meat reduction in their appeal. They are still a relatively young organization and thus don't have a long track record of demonstrated success such that we could feel especially confident that their approach will yield significant gains.
Why didn't Farm Forward get our top recommendation?
Farm Forward takes an innovative approach rarely used by animal advocacy groups. We appreciate their thinking and look forward to seeing their plans unfold, but we have too many uncertainties to recommend them as a top charity. In particular, we have concerns about the effects of promoting less abusive techniques of rearing animals for food, as that mentality could conceivably make people feel more comfortable consuming animal products so long as they were raised outside of factory farms. Many of the effects of their efforts are difficult to measure, and it is difficult to understand the impact from one group on a specific project when many groups worked in collaboration, which often happens in Farm Forward's work. We may revisit recommending them as we see more evidence of the results of their work in subsequent years.
This comprehensive review was originally written in December 2014, and has been slightly updated for publication in March 2016.
How Farm Forward performs on our criteria
Criterion #1: The Organization Has Concrete Room for More Funding and Plans for Growth
Farm Forward has room for additional funding. In the past they have raised what they needed to carry out their core programs, but they could have started other programs if they had additional money. Farm Forward is in a unique position as an NGO that can engage in conversations both with farmers and advocacy organizations.
Because they are extremely careful to ensure they have the necessary budget before embarking on a new project, they reduce the frequency of needing to change or abandon campaigns. One of the additional areas they would pursue with additional funding includes expansion of their efforts to India. As meat consumption in India is rising, industrial agriculture is also increasingly being used, so focusing on this market seems like a sensible use of additional funding. Other successful examples of their work on welfare campaigns lead us to believe that similar efforts in India could provide significant gains for animals. We think they could use about $80,000 towards this project in the next year, and more in coming years if this stage of the project is successful.
We are confident that Farm Forward won't embark on new campaigns without necessary funding. Their future budgets offer a detailed plan for what they would do with additional funding, and we are confident that they will carry out new programs fully.
Criterion #2: A Back-of-the-Envelope Calculation Finds the Organization is Cost-Effective
Farm Forward runs several programs; we estimate cost effectiveness separately for each of their main program areas and then give a composite estimate of their overall impact. Note that all estimates factor in associated supporting costs including administrative and fundraising costs.
Online Outreach
In 2014, we expect Farm Forward to spend about 48% of their total budget, or $275,201, on various forms of online outreach. These programs include virtual classroom visits, campaign sites about ag-gag legislation and the disposal of male chicks in the egg industry, and preparations for their upcoming launch of buyingpoultry.com. We expect that by the end of 2014 they'll reach about 5,000 students through 35 minute virtual classroom visits with Jonathan Safran Foer; most students who attend the virtual visits have also been required to read the book Eating Animals, in part or whole, as part of the program, extending their engagement with the material. Virtual classroom visits offer live interactions between Foer and classrooms, and the intensive dialogue functions as an incentive to create extended engagement with the reality of factory farming over a period of several days, weeks, or sometimes months. Farm Forward also reported that by September almost 500,000 people had seen their online videos. For every $50 they spend on these programs, they reach on average 1 student through virtual visits and around 100 people through their online videos.
Producer Outreach
We expect Farm Forward to spend about 28% of their 2014 budget, or $160,477, on outreach to animal farmers and food producers. This includes support for poultry farmers working outside the factory farm system in the US (mainly through loans) and the development of their programming in India, which includes support for veterinary care and attempts to identify sustainable models of higher-welfare farming that would work in India. We estimate that Farm Forward's US operations are leading to an increase of about 7,200 animals per year being raised on farms they would identify as models for humane poultry farming, and probably a somewhat smaller number of animals not being raised on factory farms because of their efforts. We assume these changes last for ten years (or, equivalently, that Farm Forward is speeding changes that would happen anyway by an average of 10 years). This means Farm Forward is currently spending an average of $2 per animal raised in a more humane way. It's possible they are causing changes that will last for longer than 10 years, leading to a lower cost per animal helped.
Consulting services
We expect Farm Forward to spend about 13% of their 2014 budget, or $75,004, providing paid and pro bono consulting to animal advocacy groups. Because the effectiveness of this work depends substantially on engagement and funding from partner organizations, as well as what they would hypothetically have done without Farm Forward's input, we think any estimate we made of Farm Forward's immediate impact through consulting would be too speculative to be useful.
Religious Outreach
We expect Farm Forward to spend about 11% of their 2014 budget, or $62,638, on religious outreach. This mainly involves developing relationships with religious organizations, including churches and synagogues, that they hope will lead to animal issues being taken more seriously in religious discourse. This work is in the beginning stages, so we don't yet know how large its effects will be.
All Activities Combined
To combine these estimates into one overall cost-effectiveness estimate, we need to translate them into comparable units. This will introduce several sources for errors and imprecision, so the resulting estimate should not be taken literally. However, it will allow us to judge whether Farm Forward's efforts are comparable in efficiency to other groups'.
To estimate the cost-efficiency of Farm Forward's online outreach as measured through video views, we use our Online Ads Impact Calculator, together with the number of views per dollar calculated above. Assuming one view of a video is equivalent to one online ad click, Farm Forward's online outreach spares about 2.8 animals per dollar through online video alone. Our study of in-person humane education suggests that it is not dramatically more effective per person reached than online ads or leaflets, and so we assume that the in-class portion of the virtual classroom visits have similar results for students as viewing a video would. To the extent that virtual classroom visits promote the reading of an entire book, which is unclear, they would achieve a greater impact by extending the length and depth of students' engagement with the material. Because Farm Forward reaches a smaller number of students through these visits, they then add about .03 animals spared per dollar to the total efficiency of Farm Forward's online programs, leaving the overall efficiency at around 2.8 animals spared per dollar spent.1
We have an estimate for the number of animals that Farm Forward's producer outreach helps per dollar spent, but raising welfare standards is not equivalent to sparing animals from being farmed at all, which is the effect we have addressed for online outreach. Assuming quite tentatively that moving ten animals from typical factory farm conditions to one of Farm Forward's model farms is equivalent to sparing one animal from farming entirely, we estimate that Farm Forward's producer outreach does good that is equivalent to sparing .05 animals per dollar spent.
We don't have any estimates for the effectiveness of Farm Forward's consulting or religious outreach activities. Weighting the estimates we do have by the amount of funding Farm Forward directs to those areas, on average Farm Forward spares about 1.4 animals per dollar spent. Considering that we did not account for a little over 20% of their programming, this is in the range of estimates for other groups we have reviewed at this depth. We also note that this calculation largely ignored systemic effects and low-probability effects; Farm Forward seems to be particularly focused on finding ways to promote major systemic change, so this may underestimate their effectiveness relative to that of other groups. Because of extreme uncertainty even about the strongest parts of our calculations (the calculator linked above has error bounds spanning 2-3 orders of magnitude), there is currently limited value in further elaborating this estimate to address these or other factors. Instead, we give weight to our other criteria.
Criterion #3: The Organization is Working on Things That Seem to Have High Mission Effectiveness
Consultation
Advocacy groups and farmers may not fully understand the entire landscape of specific issues. Farm Forward occupies a unique position where they are able to work with both advocacy groups and farmers by partnering with them to achieve a goal that is mutually beneficial. Providing consulting services can reduce the amount of time it takes for a change to take place by helping increase awareness and by providing solutions. Groups working on farmed animal issues can encourage other animal advocates and farmers to put more energy toward farmed animal welfare.
Corporate Outreach
Corporate outreach seems to have high mission effectiveness because it involves convincing a few powerful people to make decisions which influence the lives of millions of animals. This seems likely to be easier than reaching and persuading millions of consumers in order to accomplish the same goal. However, corporate outreach often deals with small welfare improvements. It's not clear whether such improvements, even if very easy to achieve, are highly effective in the long term, since as well as changing conditions for animals, they may also influence public opinion, either towards concern for farmed animals or towards complacency with regard to industrial agriculture. Some of the policies Farm Forward works on, such as companies sourcing some products from heritage farms or adding plant-based products to their offerings, are larger, and we think these have clearer positive long-term effects.
Legal Advocacy
Farm Forward's legal advocacy efforts, particularly those involved with defeating ag-gag bills, seem to have very high mission effectiveness. If ag-gag bills were to pass in many states, animal advocates would have a much harder time making the public aware of what happens in industrial agriculture. By preventing the passage of such bills, they help to empower many current and future activists and influencers.
Online Outreach
Online outreach to individuals seems highly effective because it is focused on changing the culture of animal use for food. This culture must ultimately be changed if conditions are to improve significantly for animals, as it is not possible that animal agriculture can continue to grow at its present rate in a way that is respectful of animals' interests. The effectiveness of this type of outreach is somewhat limited when compared to some other forms because viewers and readers are encouraged to make small-scale individual changes and may not influence others, the way a change in law or corporate policy influences many people.
Criterion #4: The Organization Possesses A Robust and Agile Understanding of Success and Failure
Farm Forward's activities are split between areas they see as involving measurable success and areas where they are pursuing long term changes and working with less easily interpreted feedback. In particular, they work with clear metrics in their online campaigns, and base their decisions about how to pursue them on how they have performed in the past. Most of these metrics are relatively easy to calculate and fairly superficial; for example, they have measured the cost per subscriber when they have used ads to gain subscribers to their newsletter, the number of views of their videos, and engagement with their materials through the open rates of their emails and the number of shares they get on social media. These metrics are useful as general indicators that materials are connecting with an audience, but aren't very good at capturing whether materials prompt the audience to make meaningful changes. One exception is when the desired result of a campaign is simply to provide visible public support which advocates can leverage to create change, such as in Farm Forward's Buying Mayo campaign. However, we think they could benefit from looking for ways to use more meaningful metrics for some of their other campaigns, particularly as they increase in size; for example, as they increase the amount of resources they devote to educational outreach based on the book and film Eating Animals and try to position themselves as experts in that narrow area, it would be appropriate to consider more sophisticated metrics than the number of classes or students the program reached.
Farm Forward also pursues a number of activities which they view as strategic innovations that could change the way animal advocates or farmers work in the long term. These programs include their outreach to producers in the US and India and some of their consulting work with large animal advocacy organizations. Because they see a substantial part of the benefit of this work as due to its potential to eventually induce qualitative changes on a large scale, they often do not have clearly articulated short-term indicators of success or failure in mind. We think that there is a role for this kind of experimental work in the animal advocacy movement, and agree that it could have very high efficiency if some of the gains envisioned actually come to pass.
However, experimental work that could have either very large or very small returns is inherently risky, and we're not sure Farm Forward has an accurate model for how much of their resources they invest in these ventures. They told us that they deliberately avoid investing substantial resources in a project until they are fairly certain of its success and also have enough money available to carry it to completion. But staff salaries account for a large proportion of their overall budget, and they have invested considerable staff time in projects whose success they view as uncertain or which haven't worked out, albeit usually the time of unpaid staff (including the CEO) and volunteers. We think it's appropriate that they try to judge these projects flexibly instead of using rigid metrics, but we would have more confidence in their judgement if they seemed to have a more accurate understanding of how much they do invest in projects before becoming confident of their eventual success. By treating unpaid staff time as an entirely different (and less carefully allocated) type of resource than money, they likely underestimate the amount they invest in projects early in their development, which could lead to systematic errors in their decisions about which types of projects offer the best return for them.
Criterion #5: The Organization Possesses a Strong Track Record of Success
Farm Forward is a relatively young organization involved in some projects with short-term goals and others with very long-term goals. Unsurprisingly, their record is patchy, with clear successes in some areas and mixed or unclear results in others.
Successfully carrying out planned programs
Farm Forward has had success with their online programs, meeting and exceeding their goals for engagement with their online petition against ag-gag laws and their Buying Mayo campaign. They also seem to be largely successful in identifying larger animal organizations to work with as consultants; for example, they helped to direct the ASPCA's farmed animal campaigns toward a stronger position than they seemed likely to take on their own. Despite their attempts to build connections with farmers, their producer outreach lacks strong successes;2 they've helped some farmers expand operations they see as models for poultry farming outside the factory farms system, but have not made the progress they expected on building a case that this model can be a profitable alternative for other farmers.
Programs leading to change for animals
Unfortunately, the areas in which Farm Forward has had the most success in conducting their programs are those in which the ultimate effects on animals are least clear. Their online outreach is not very similar to outreach that has been studied by other organizations, so it's difficult to know whether it has any direct effects in terms of persuading people to stop consuming animal products, or to consume products from outside the factory farm system. It's not clear what effect their ag-gag petitions have had, nor will we know for several years whether the agreement Unilever made as a result of the Buying Mayo campaign will actually lead to their using practices which are better for animals, though there are some benefits from a major company visibly taking a stronger stance on animal welfare, such as increased pressure for other companies to adopt similar stronger policies. It's also not yet clear what the outcome of their consulting work will be for animals, particularly as the organizations they have consulted with would have been working on similar issues if not for their consulting relationship.
Their producer outreach could have quite strong effects on animals, as it encourages farmers to raise heritage chickens and turkeys in comfortable settings wholly removed from the factory farm industry. Even in other higher-welfare programs, most broiler chickens are prone to genetic problems that can prevent them from standing up and engaging in normal behaviors, limiting their comfort even under the best conditions. To date, however, they appear to be responsible for at most some of the growth in a few producers' operations, which means they have affected a relatively small number of animals in this way.
Criterion #6: The Organization Has Strong Organizational Leadership and Structure
Farm Forward has a strong team of Directors that have been with the organization since its inception in 2006. They show very low levels of turnover, as no one at the Director level has left the organization since joining. All Directors have input on key decisions; increased responsibility and internal discussion suggests they will be more likely to make good choices about novel projects. They also have key leaders on their board who contribute regularly but do not take any pay.
While they have not had significant turnover, they are prepared for new people joining the organization by having a handbook for new hires. They also support professional development opportunities for staff; this ensures not only that they are contributing to Farm Forward's work, but also that their employees will continue productive careers in animal activism.
Criterion #7: The Organization is Transparent
Farm Forward complied with all our requests for information. When they didn't have something already available, they compiled a document with specific information. They have a 5-year plan, goals and objectives, by-laws, and conflict of interest policies. This information is not posted online, but is freely available upon request.
---
We think it's likely that views of Farm Forward's online videos are not as effective in inspiring dietary change as clicks on online ads, because the online ads studied typically lead to videos that talk about all major species of farmed animals and ask viewers to go vegan, whereas Farm Forward's videos focus on single issues. But we haven't accounted for other effects of Farm Forward's online outreach, such as visits to buyingpoultry.com, so we aren't sure whether our assessment of its cost efficiency is low or high.

Farm Forward has reported significant new accomplishments in this area since the review was originally written. They provide an overview here.
The following materials are supplementary research documents associated with our charity review process and are referenced in the Comprehensive Review.
Research Documents