Status
Standout Charity: General Interest
Primary Work Area

Industrial Agriculture

Website
ProVeg International
Review Published
November, 2018
Archived Versions
November, 2016
Last Updated
November, 2018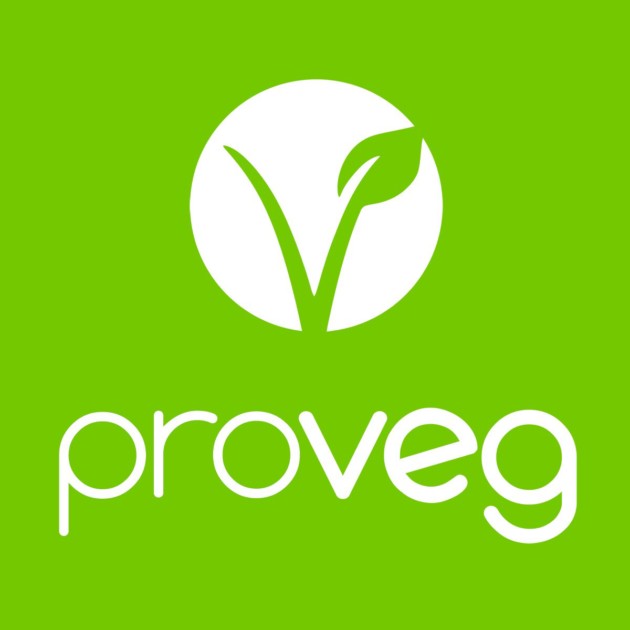 What does ProVeg International do?
ProVeg International was founded in 2017 as the successor organization to VEBU, the German Vegetarian Union, which has a long history dating back to 1892. Over the past year they have made a comprehensive strategic reset—from an organization catering to the needs of vegans and vegetarians to an international food awareness organization working to change the global food system. In addition to conducting grassroots outreach to persuade individuals to change their diets, ProVeg conducts extensive outreach to key influencers in the food industry, in politics, in the health sector, and in the media. For instance, they have worked with leaders in the meat industry to create and market vegetarian and vegan products, they've trained caterers and other food industry professionals, and they co-host an annual conference along with medical professionals on vegan health and nutrition.
What are their strengths?
ProVeg has a long and stable history and a variety of sources of revenue. They are focused on effectiveness; they seek to maximize their impact by influencing other influencers. They continually evaluate their work, conducting surveys to investigate the effectiveness of their interventions and the quality of their materials. ProVeg appears to be a well-respected organization that is able to work with many different partners, and they support other organizations through collaborations, grants, incubators, and summits. Under their new branding as "ProVeg International," they have successfully expanded internationally and we expect them to continue this expansion.
What are their weaknesses?
We have some concerns about ProVeg's culture, which ProVeg employees have described as competitive and results-oriented. Based on the results of a culture survey that ProVeg shared with us, along with our conversations with ProVeg employees, we are concerned about reports from staff of perceived unequal treatment of employees along gender lines. Some staff report feeling that they lack autonomy and/or that their expertise is undervalued at work.
Why do we recommend them?
ProVeg has a clear strategic vision for the future and a strong track record of achieving their objectives. They are engaging in promising programs to influence public opinion, influence industry, and affect legislation. Some of their efforts—such as hosting leadership summits and launching an incubator—are designed to increase the capacity of the animal advocacy movement, which we believe is a relatively neglected cause area. We think that ProVeg has significant room to improve their workplace culture, yet we feel that Sebastian Joy, their executive director, has demonstrated efforts to address this issue.
ProVeg International has been an ACE Standout Charity since November, 2016.
How ProVeg International Performs on our Criteria
Criterion 1: Does the charity engage in programs that seem likely to be highly impactful?
Before investigating the particular implementation of a charity's programs, we consider their overall approach to animal advocacy in terms of the causes they advance and the types of outcomes they achieve. In particular, we consider whether they've chosen to pursue approaches that seem likely to produce significant positive change for animals—both in the near and long term.
Cause Area
ProVeg focuses primarily on reducing the suffering of farmed animals, which we believe is a high-impact cause area.
Types of Outcomes Achieved
To better understand the potential impact of a charity's programs, we've developed a menu of outcomes that describes five avenues for change: influencing public opinion, capacity building, influencing industry, building alliances, and influencing policy and the law.
ProVeg pursues many different avenues for creating change for animals: they work to influence public opinion, build the capacity of the movement, influence industry, build alliances, and influence policy and law. Pursuing multiple avenues for change allows a charity to better learn about which areas are more effective so that they will be in a better position to allocate more resources where they may be most impactful. However, we don't think that charities that pursue multiple avenues for change are necessarily more impactful than charities that focus on one.
To communicate the process by which we believe a charity creates change for animals, we use theory of change diagrams. It is important to note that these diagrams are not complete representations of real-world mechanisms of change. Rather, they are simplified models that ACE uses to represent our beliefs about mechanisms of change. For the sake of simplicity, some diagrams may not include relatively small and/or uncertain effects.
Influencing Public Opinion
ProVeg works to influence individuals to adopt more animal-friendly attitudes and behaviors through media outreach and books, which we view as especially promising approaches.1 While it is difficult to measure incremental changes in public opinion—and, consequently, difficult to know when an intervention is more or less successful—we still think it's important for the animal advocacy movement to target some outreach toward individuals. This is because a shift in public attitudes and consumer preferences could help drive industry changes and lead to greater support for more animal-friendly policies. However, we find that efforts to influence public opinion seem much less neglected than other categories of interventions in the United States.2 While we do not have direct evidence for the situation outside the U.S., we would expect it to be broadly similar to the U.S.
ProVeg helps people learn about vegan living. They administer the V-Label in Germany, which is found on over 15,000 products across Europe. This makes it easier to identify vegan products, which may help lower the entry barrier for consumers who are new to veganism.3 They also conduct educational outreach with university students, giving presentations on the environment, animal ethics, and nutrition.4
ProVeg encourages veganism through events. Working with Albert Schweitzer Foundation and Berlin Vegan, Proveg hosts Europe's largest vegan summer festival in Berlin, which had 65,000 visitors in 2017 and 2018.5 They also create ways for people around the world to participate in World Plant Milk Day, the Worldwide Vegan Bake Sale, and the VeggieChallenge.
ProVeg conducts media outreach and they publish their own content in regular columns and articles in non-vegan publications as well as in their own ProVeg Magazine, on websites in five languages, in newsletters, and through social media.6 Following evidence that books are a common self-reported influence for people moving towards a vegan diet,7, 8 ProVeg also promotes the publication of books by reaching out to publishers, translating books to other languages, and hosting a stand with books and cooking demos at the world's largest international book fair.9
Capacity Building
We see ProVeg's activist trainings, hosting of conferences or other events, and directing funds from other causes to animals as especially effective forms of capacity building.10 Working to build the capacity of the animal advocacy movement can have far-reaching impact. While capacity-building projects may not always help animals directly, they can help animals indirectly by increasing the effectiveness of other projects and organizations. Our recent research on the way that resources are allocated between different animal advocacy interventions suggests that capacity building is currently relatively neglected compared to other outcomes, such as influencing public opinion and industry.
ProVeg provides activist trainings to local groups in Germany and to international activists through their connections with Beyond Carnism and the Center for Effective Vegan Advocacy (CEVA).11 On an organizational level, they work to increase collaboration across the animal advocacy movement by organizing leadership summits with representatives from various organizations (eight in 2017 and ten in 2018).12 They also report having successfully shifted funds from other causes impacted by animal agriculture that receive much more funding (such as environmental preservation) to animal advocacy,13 which may help to build the capacity of the movement.
Beyond working with other animal advocacy groups, ProVeg does work that could help the for-profit sector benefit animals. They conduct market research work and share information about trends and developments that may help producers of vegan foods around the world to be more successful.14 ProVeg also plans to start the ProVeg Incubator in November of this year—this will provide support to entrepreneurs working to develop cultured and plant-based animal products.15
Influencing Industry
We think that marketing plant-based and cultured products is a potentially high-impact way to influence the food system.16 Successfully increasing the quality and availability of cultured and plant-based foods may help to create a climate in which it's easier for individuals to reduce their use of animal products. Plant-based milk, for example, is already showing a tendency to displace the sales of conventional milk in the U.S.17 In the long term, this reduced demand for animal-based products could weaken the animal agriculture industry—potentially lessening its lobbying power and enabling stricter regulation of animal welfare standards.
ProVeg works with the meat and dairy industry to get more plant-based products on the shelves. They report having built positive relationships with meat and cheese companies, conducted market research, and successfully worked with these companies to shift some of their strategy and investment towards plant-based production.18 They use two of their programs—the V-Label and their rankings of food providers according to their vegan friendliness—as a foot in the door to engage with corporations.19 They also have a strong presence at food industry trade fairs and collaborate with other animal charities to share best practices for corporate outreach.20 Additionally, when it launches, their ProVeg Incubator may help to get new plant-based and cultured meat companies off the ground.
Building Alliances
ProVeg's outreach to key influencers through work with restaurants, schools, and other large food providers provides an avenue for high-impact work, since it can involve convincing a few powerful people to make decisions that may influence the lives of millions of animals.21 Unless these key influencers are significantly more difficult to reach, this seems more efficient than general individual outreach because a great deal more individuals would need to be reached to create an equivalent amount of change.
ProVeg conducts outreach with and offers support for schools, large companies, hospitals, corporate caterers, and other large-scale food providers to offer more vegan options.22 They also consult with retailers about how introducing more vegan products can improve their corporate social responsibility (CSR) and they advise retailers on marketing strategies to improve the sale of vegan products.23
ProVeg works to shift the healthcare system to a more vegan-friendly approach. In collaboration with Charité, a medical teaching and research institution, they have organized an annual VegMed event since 2012 to share knowledge of the health benefits of a vegan diet with members of health professions.24 This work is complemented by their collaboration with the health insurance industry on a shift towards promoting more plant-based eating to prevent disease.25 While the ultimate impact of this type of work remains to be seen, it is plausible that people may be more receptive to advice on eating from their doctors rather than from activist groups.
Sebastian Joy, CEO of ProVeg International, is in the process of developing a backbone organization called 50by40.org, which has the goal of helping create, coordinate, and manage collective impact both within and outside the animal advocacy movement, and ultimately extend it far beyond to create a highly inclusive alliance.26 In other words, rather than focus only on growing their own organization, ProVeg strives to increase the impact of the whole movement through more collective efforts directed at reducing animal consumption.27
Influencing Policy and the Law
ProVeg works to encode changes in various areas (climate change, animal agriculture, etc.) into law, which we think may be especially effective at creating change.28 We think that encoding protections for animals into the law is a key component in creating a society that is just and caring towards animals. While legal change may take longer to achieve than some other forms of change, we suspect its effects to be particularly long-lasting.
ProVeg conducts international political outreach by engaging with the E.U., participating in the U.N. Climate Change Conference, working with climate alliances to bring awareness of the impact of animal agriculture on the climate to other non-animal NGOs, and also co-hosted an international law symposium on vegan rights.29 While the immediate impact on animals of these efforts is likely limited, we think they have potential for significant impact in the long term. ProVeg also lobbies governments for policies that will be more favorable for the marketing of plant-based meats and milk products.30 While the ultimate success of these efforts is uncertain—as they are opposed by the well-funded meat and dairy industries—fewer restrictions on the marketing of plant-based products may impact the extent to which consumers use them to replace animal products.
Long-Term Impact
Though there is significant uncertainty regarding the impact of interventions in the long term, each charity's long-term impact is plausibly what matters most.31 The potential number of individuals affected by a charity increases over time due to both human and animal population growth, as well as an accumulation of generations of animals. The power of animal charities to effect change could be greater in the future if we consider their potential growth as well as potential long-term value shifts—for example, present actions leading to growth in the movement's resources, to a more receptive public, or to different economic conditions could all potentially lead to a greater magnitude of impact over time than anything that could be accomplished at present.
Predictions about the long-term impact of any intervention are always extremely uncertain, because the effects of an intervention vary with context and are interdependent with concurrent interventions—with neither of these interactions being constant over time.32 When estimating the long-term impact of a charity's actions, we consider the context in which they occur and how they fit into the overall movement. Barring any strong evidence to the contrary, we think the long-term impact of most animal advocacy interventions will be net positive. Still, the comparative effects of one intervention versus another are not well understood.33 Because of the difficulties in forecasting long-term impact, we do not put significant weight on our predictions.
ProVeg's long-term strategy is to take a two-pronged approach, targeting individuals as well as institutional change.34 As already described, they work to influence individuals through events, educational outreach, and media outreach. Their efforts to influence policy and law and influence industry through negotiations with companies to increase the range of vegan options and their work with the V-label may contribute to institutional changes favorable for animals. They also have a future-oriented project, 50 by 40, to collaborate with other animal charities and ultimately include stakeholders from across all social sectors around the world with a goal of reducing global animal consumption by 50% by the year 2040.35 While this project will likely have relatively limited short-term impact, if it is successful in increasing collaboration across the animal welfare movement it may significantly contribute to increased potential for impact in the future. Their general strategy of building cooperation within the movement seems promising from a long-term perspective, as does their explicit consideration of the long term in their strategic planning.
Criterion 2: Does the charity have room for more funding and concrete plans for growth?
In order to recommend a charity, we need to assess the extent to which they will be able to absorb and effectively utilize funding that the recommendation may bring in. Specifically, we need to consider whether there may be non-monetary "bottlenecks," or barriers to the charity's growth. First, we look at the charity's recent financial history to see how they have dealt with growth over time and how effectively they have been able to utilize past increases in funding. Next, we evaluate the charity's room for more funding by considering existing programs that need additional funding in order to fulfill their purpose, as well as potential new programs and areas for growth. It is important to determine whether any barriers limiting progress in these areas are solely monetary, or whether there are other inhibiting factors—such as time or talent shortages. Since we can't predict exactly how any organization will respond upon receiving more funds than they have planned for, our estimate is speculative, not definitive. It's possible that a charity could run out of room for more funding sooner than we expect, or come up with good ways to use funding beyond what we have suggested. Our estimates are intended to indicate the point at which we would want to check in with a charity to ensure that they have used the funds they have received effectively and are still able to absorb additional funding.
Recent Financial History
ProVeg has substantially increased their budget since we last reviewed them in 2016, and has expanded from doing most of their work in one country to working in six countries—with further activities in over 20.36 While they have substantially raised their revenue, many of their international chapters are not yet raising enough funds to be self-sustaining parts of the organization as a whole.37
ProVeg has a relatively diverse funding structure—40% of their 2017 funding came from donations, 34% from revenue-generating programs such as V-Label, ProVeg Magazine, fairs and events, 19% from membership fees, and 7% from grants.38
The chart below shows ProVeg's recent revenues, assets, and expenditures.39
ProVeg informs us that they view these estimates for 2018 and 2019 expenses as conservative and the estimated revenue for 2019 as ambitious..
Planned Future Expenses
ProVeg is planning to expand to the U.S. and China40 and this year they have launched a grant program to support organizations in countries where they do not plan to expand.41 ProVeg is planning to start their ProVeg Incubator later this year, which will provide potential entrepreneurs in the cultured and plant-based meat sectors with support and resources to make success more likely.42 They would also like to invest internally in infrastructure development and salary increases, as well as research, corporate campaigns, and political outreach.43
Assessing Funding Priority of Future Expenses
A charity may have room for more funding in many areas, and each area will likely vary in its potential cost effectiveness. In addition to evaluating a charity's planned future expenses, we consider the potential impact and relative cost effectiveness of filling different funding gaps. This helps us evaluate whether the marginal cost effectiveness of donating to a charity would differ from the charity's average cost effectiveness from the past year. We break down the total room for more funding into three priority levels, as follows:
High Priority Funding Gaps
Our highest priority is funding activities or programs that we think are likely to create longer-term impact in a cost-effective way, as well as programs which we have relatively strong reasons to believe will have a highly positive short- or medium-term direct impact in a cost-effective way.44
As described in Criterion 1, ProVeg International has a number of programs that we consider promising, including: their ProVeg Incubator, expansions to China and the U.S., grants to international organizations in neglected countries, and political outreach. Of these programs, we estimate they could effectively use the largest increases in funding for the ProVeg Incubator and grants to organizations in countries of strategic importance.45 In terms of staffing, as of this writing, ProVeg is hiring for 16 positions (according to their website), and they reported plans to improve salaries, which could help them attract and maintain more highly qualified staff.46 As we describe in Criterion 7, some staff report feeling undercompensated and undervalued, so we think raising salaries is a priority. We estimate that ProVeg has a high priority funding gap of $1.7 million–$4 million for 2019.47, 48, 49
Moderate Priority Funding Gaps
It is of moderate priority for us to fund programs which we believe to be of relatively moderate marginal cost effectiveness.
Based on ProVeg's spending for the first six months of 2018, we estimate that their expenses for media outreach and communication will have increased about 50% in 2018 over their expenses for 2017. Considering several of their programs that fall into this category, such as World Plant Milk Day, the Worldwide Vegan Bake Sale, and the VeggieChallenge, we estimate that ProVeg has a moderate priority funding gap of $180,000–$750,000 for 2019.50
Low Priority Funding Gaps
It is of low priority for us to fund programs which we believe to be of relatively lower marginal cost effectiveness, or to replenish cash reserves. Because it is likely that there may be future expenditures we haven't thought of, we also include in this category an estimate of possible additional expenditures (based on a percentage of the charity's current yearly budget).
Using a range estimate of 1%–20% of their projected 2018 expenses to account for possible additional expenditures, we estimate that ProVeg has a low priority funding gap of $20,000–$920,000 for 2019.51
The chart below shows the distribution of ProVeg's gaps in funding among the three priorities: 52
ProVeg estimates that they could easily use an additional $2.3 million–$2.9 million in funding next year.53 We estimate that next year they have a total funding gap of approximately $1 million–$5 million,54 and that they could effectively put to use a total revenue of $8 million–$10.8 million.55
Criterion 3: Does the charity operate cost-effectively, according to our best estimates?
We think quantitative cost-effectiveness estimates are often useful factors in charity evaluations, but we are concerned that assigning specific figures can be misleading and can make these estimates appear to carry more weight in our evaluation than we intend. For ProVeg in particular, we believe that our best estimate of their cost effectiveness is too speculative to feature in our review or include as a significant factor in our evaluation of their effectiveness. Their corporate outreach program creates impact by displacing demand for meat products through improving the availability of plant-based alternatives in various ways. For instance, in thinking about their impact we considered the probability that more food products carrying the V-label will decrease the market share for meat and thus spare animal lives. Our estimates for these factors were very speculative; we considered other unknowns as well, and we omitted many possible scenarios for simplicity.
Additionally, ProVeg is focused on helping animals in the medium and long term, and we have not published estimates of the medium-term or long-term impacts of any other charities—so we worry that including this in a cost-effectiveness calculation would be unfair to those other organizations.56 Our lack of a cost-effectiveness estimate for ProVeg does not necessarily indicate that they have lower overall cost effectiveness than the charities for which we have completed a cost-effectiveness estimate.
In the future, we hope to have better ways of evaluating medium- and long-term impacts, which could lead to publishing a cost-effectiveness estimate for ProVeg. We think cost-effectiveness calculations will still be most useful as one small component in our overall understanding of charity effectiveness.
Budget Changes Since 2017
The following chart shows the ways in which ProVeg's budget size and allocation has changed since 2017. The budget for 2018 is based on a projection of their spending from January to June 2018.
Criterion 4: Does the charity possess a strong track record of success?
To evaluate a charity's track record, we consider how well the charity has executed previous programs. We also consider the extent to which these previous programs caused positive changes for animals. Information about a charity's track record helps us predict the charity's future activities and accomplishments—information that cannot always be incorporated into the criteria above. An organization's track record can be a pivotal factor when our analysis otherwise finds limited differences in other important factors.
Have programs been well executed?
One of Proveg's biggest successes from the past year was their internationalization.57 In 2016, they began their internationalization process and now have branches in Poland, Spain, and the United Kingdom. In addition, local organizations from the Netherlands and South Africa have become national branches of ProVeg and they reported that other local organizations in Belgium and Brazil have expressed interest in joining ProVeg.58 While we feel that ProVeg has a strong track record in Germany, it is important to consider that they have very limited records of success in the countries they are expanding to. For example, they still have relatively little experience working in Spain, Poland, China, or the U.K. We are encouraged that ProVeg began their expansion by strategically choosing countries that are "geographically and culturally close to Germany,"59 and that they reportedly aim to hire residents of each country who have local knowledge and connections.60
ProVeg has successfully entered the global political sphere concerning climate change. They are a member of the Climate Alliance Germany61 and in 2016 reported drafting the section on nutrition for the alliance's Climate Action Plan 2050, which recommends that Germany's animal agriculture industry be reduced by 50% by 2050. The rest of the alliance reportedly supported ProVeg's suggestion and it is now their official recommendation to the German government.62 ProVeg was also invited to speak at the European Parliament about the connection between animal agriculture and climate change,63 and they have been involved in planning the German government's implementation of the Paris Agreement.64 They were also invited to attend the 2017 and 2018 United Nations Climate Change Conference, where few other groups addressed animal production consumption as a cause of climate change.65 Their presence there and at the European Parliament could raise awareness about the need to direct more climate change mitigation funding toward reducing animal agriculture.
In the past year ProVeg reports one of their greatest accomplishment was their organization of the "50 by 40" summit, which reportedly had 160 participants from 35 NGOs and 30 different countries.66 In line with collective impact theory, ProVeg believes that sustainable large-scale social change can be best achieved when a backbone organization (50by40.org) is coordinating and supporting the activities of the various players in the animal movement and beyond.67 For example, the backbone organization can offer support through shared measurement for data and results, mutually reinforcing activities, and open and continuous communication.68 We believe that ProVeg is well positioned to create the backbone organization because much of their work seems to already be gearing up toward capacity building to facilitate internationalization. Additionally, they have a promising track record of offering some of the aforementioned kinds of support that a backbone organization needs to provide.69 These include creating synergies and mutually reinforcing activities70 and creating a pragmatic unit of measurement, the V-day, to better manage the impact of their collective work.71 We have also noted that their current collaborations appear to have led to some innovations72—which may be difficult to measure but potentially worth trying to track in the future.
ProVeg has seen some success in their work to obtain animal-friendly commitments from corporations and to reduce the amount of meat served in hospitals, schools, and other institutions. They've worked with supermarkets and other food retailers to improve the availability of vegetarian and vegan products and they've worked with food manufacturers to remove animal products from their merchandise and to clearly label their vegan products. ProVeg also works with vegan startups and meat companies to help them develop plant-based products. For example, ProVeg worked with Rügenwalder, a German meat company, to develop a line of plant-based meats. As of mid-2016, Rügenwalder had invested 44 million euros in the marketing of their new meat-free products. Since then, they've expanded their plant-based options and have heavily marketed their vegan products, using 100% of their marketing budget in 2017 to promote meat-free products.73
ProVeg has also successfully organized a number of vegan fairs and events in Europe. In addition to VegMed, they organize a series of VeggieWorld fairs. In 2017, they held 15 VeggieWorld fairs in different German and European cities like Paris and London, and they will expand to China next year. In 2018, they replicated the fairs in several countries including the United Kingdom and Poland. They also collaborated with Albert Schweitzer Foundation and Berlin Vegan to organize Veganes Sommerfest Berlin, the largest vegan summer festival in Europe.
Have programs led to change for animals?
It is difficult to measure the impact that ProVeg's institutional outreach has had for animals. We believe that influencing influencers is likely a high-impact strategy, but we are uncertain of the actual change that has resulted from ProVeg's work to influence the German government and the meat industry. While the progress of ProVeg's lobbying and political outreach shows promise, the majority of discussions that they have contributed to seem to have not yet led to new legislation. We should have a clearer understanding of this program's impact on animals five to ten years into the future, once pending cases have run their course. In general, legal action may be difficult and time consuming to achieve, but we think it could lead to substantial change for animals. While the success of their recent work and expansion into China remains to be seen, it is potentially highly impactful due to China's large population and its increasing consumption of animal products.74
We suspect that the short-term impact of ProVeg's corporate achievements has been variable in magnitude. Working with institutions to replace meat-containing meals with meat-free meals can help reduce the demand for animal products and, thus, the number of animals used and killed for food. However, much of ProVeg's corporate work involves working with companies to label and market their existing animal-free products. Their work with Rügenwalder, one of the biggest meat processing companies in Germany,75 may be particularly impactful and seems to have played a role in increasing their amount of vegan and vegetarian options.76, 77
Some of ProVeg's programs attempt to influence individual behavior. The impact of such programs is difficult to measure. Included in this category are online ads, leafleting and other literature distribution, and humane education. Our 2017 Leafleting Report indicated that leaflets seem relatively ineffective; we estimate that they produce a near-zero expected change in years of farmed animal lives averted per dollar. We expect that online ads may be more effective, and we're uncertain about the effectiveness of humane education relative to leaflets. However, we believe that changing individuals' beliefs and behaviors is a crucial part of building a better world for animals, and we do not want to penalize groups doing this work for the inherent difficulties of measuring its success. After all, such outreach could have helped bring about institutional change and may have been an important part of building the farmed animal advocacy movement to what it is today.
Criterion 5: Does the charity identify areas of success and failure and respond appropriately?
A charity that has systems in place for assessing their programs is better equipped to move towards their goals effectively. By conducting self-assessments, a charity can retain and strengthen successful programs, and modify or end those that are less successful. When such systems of improvement work well, many stakeholders benefit: benefactors are inclined to be more trusting and more generous, leadership is able to refine their strategy for achieving their goals, and nonhuman animals benefit more.
To evaluate how well the charity adapts to successes and failures, we consider: (i) how the charity has assessed their past programs and (ii) the extent to which the charity updates their programs in light of those assessments.
Does the charity actively assess areas of success and failure?
We think that ProVeg is capable of assessing the impact of their work. To begin with, they have set a fairly ambitious overarching goal: a global reduction of 50% in the consumption of animals and animal products by the year 2040.78, 79 Though this goal is ambitious, we think it has many qualities of a SMART goal: it is measurable, relevant, and time-bound. We also think it is important to have intermediate goals and milestones that can help charities gauge the likelihood of reaching their long-term goals. That's why we believe that ProVeg could benefit from having more shorter-term and intermediate-term strategic plans, perhaps in five year increments, that set actionable and SMART short-term and medium-term goals that lead up to the overarching aim of "50by40." Nonetheless, a few of their planned short-term goals80 seem to be at least marginally and nominally aligned with their "50by40" mission.81
To measure their various interventions' impact, ProVeg tells us that they track the effects and the resources required of their activities.82 To ensure that their interventions align with their goals, they seem committed to following a detailed plan for the development of their projects that includes the monitoring and evaluation of key performance indicators. To identify the key determining factors of their projects, ProVeg tells us their research department is working on impact logic models.83 These models are reportedly going to be applied to all of their interventions, and they're designed to allow ProVeg to see the various interdependencies of their projects, enabling them to identify synergies and to more efficiently use them.84
ProVeg regularly conducts research on (i) the effectiveness of their approaches, and (ii) the implementation of their approaches. An example of the former is the reported market research that they conduct in order to learn about current plant-based trends and developments.85 An example of the latter is the fact that they've been using, for the third year in a row, the Organizational Capacity Assessment Tool (OCAT) developed for nonprofit organizations by McKinsey & Company. Compared to 2016, they attained higher scores in 2017 in several areas. They are currently in the process of evaluating the OCAT results for 2018.86 For the monitoring of their projects, they reported having a database of key performance indicators (KPIs). For example, Viva Las Vega's, which has recently decided to become ProVeg in the Netherlands, has reportedly measured the impact of projects and optimized campaigns based on KPIs.87 ProVeg International in the Netherlands indeed appears to have a strong track record of assessing their impact. That includes launching and studying a 30-day "veggie" challenge, extensively studying fairs and festivals, and helping conduct a randomized controlled trial of college leafleting, the results of which partially grounded their decision to discontinue leafleting.88
More broadly, ProVeg has begun working on a metric that they report could prove useful in every one of their programs and potentially appeal to the varied interests of their audiences.89 To that end, they are working on their new unit of measurement the Vegan Day, or Dv, which would be the equivalent of one person being vegan for one day.90 Our understanding is that those metrics seem challenging to estimate.91
Does the charity respond appropriately to areas of success and failure?
Generally, ProVeg appears to continuously improve based on fairly strategic grounds. Examples of improvements to their strategy in recent years include: (i) they used to primarily target individual consumers directly but they now focus more on institutional approaches,92, 93 and (ii) their funding used to come solely from individual donors and members, but they have since launched a number of projects that are revenue-generating or (co-)funded by public institutions.94 Together, these examples seem to suggest that ProVeg thinks critically about the relative impact of their various achievements, and they are open to refining their programs in accordance with new findings.
ProVeg has a history of discontinuing programs that seem ineffective and redirecting their resources elsewhere. For example, they continued to reduce their offline material (specific leaflets, restaurant guide, etc.) as other projects became more cost-effective and new studies showed a low impact of leafleting. More recently, they discontinued VeggieWorld in London and Warsaw, as those markets were seen as saturated with similar events (so that their marginal impact decreased). They now put more focus on the greater China region and South Africa, as those areas are more neglected and have higher potential for impact.
ProVeg considers corporate outreach to be one of their most powerful avenues for change, and they report conducting extensive market research work to inform their current plant-based activities and developments. Some of their media outreach activities are also informed by similar assessments. For instance, they held a small focus group to evaluate their Vegan Times newsletter. They concluded that arguments in favor of explaining the "why" of veganism were relatively unpersuasive, and as a result, began focusing more on explaining how to go vegan.95 Similarly, when they learned that many Germans avoid vegetarian or vegan diets due to health concerns, they organized a biannual conference on vegetarian nutrition and medicine in collaboration with a large teaching hospital called Charité.96 This suggests that ProVeg sometimes changes direction based on new evidence about their work. It is our hope that ProVeg will further demonstrate their ability and willingness to improve the effectiveness and the implementation of their programs. In the future, ProVeg could conduct more rigorous studies to better track their efficacy at implementing their programs and to better test the impact these programs have on key factors like the suffering of animals and the capacity building of animal advocates.
Criterion 6: Does the charity have strong leadership and a well-developed strategic vision?
A charity is most likely to be effective if it has a well-developed strategic vision and strong leadership who can implement that vision. Given ACE's commitment to finding the most effective ways to help nonhuman animals, we generally look for charities whose direction and strategic vision are aligned with that goal. A well-developed strategic vision must be realistic to manage and execute. It is likely the result of well-run, formal strategic planning; when a charity's leaders regularly engage in a reflective strategic planning process, revisions and improvements to the charity's strategic vision are likely to follow.
Does the charity have strong leadership and a well-composed board?
ProVeg is chiefly led by Sebastian Joy, who has served as CEO since 2008. Other members of the executive team include Matthias Rohra, COO, and Jasmijn de Boo, International Director. ProVeg also has 11 department heads and a part-time, unpaid president as well as two additional co-founders (Dr. Melanie Joy and Tobias Leenaert) who help with decision making. Our impression is that Joy is a capable leader and public figure, although it is more difficult for us to evaluate his public presence because much of the coverage is in German. Joy holds a master's degree in nonprofit management and lectures on business planning and management in nonprofit organizations at the Berlin School of Economics and Law, indicating expertise in his work and a broader understanding of nonprofit management beyond the animal movement.
ProVeg has a board of directors with eight members including Joy, elected every two years.97ProVeg's board members represent a diverse set of experiences and skill sets; they are teachers, engineers, and executives of other nonprofits.98 There is some evidence suggesting the importance of board diversity, in large part because there is some literature indicating that team diversity generally improves performance.99 However, to our knowledge, the evidence of the impact of board diversity on organizational performance is less strong than the evidence of the impact of team diversity.100
Does the charity have a well-developed strategic vision?
Does the charity regularly engage in a strategic planning process?
ProVeg has numerous strategic documents and presentations, both for ProVeg in Germany and for their expansion into other countries. We think this emphasis on strategy is evidence of ProVeg's focus on effectiveness; if anything, we're slightly concerned by a potential excess of strategy documents, which could be facing diminishing marginal returns.
Based on the results of a culture survey that ProVeg administered and shared with us, we have the impression that ProVeg might be wise to shift more of their strategic decision making from the executive team to department heads and their respective teams. Many staff expressed a desire for more transparency around ProVeg's decision-making process and a concern that ProVeg's leadership does not always consider the impact that their decisions can have on each department and team member.
Does the charity have a realistic strategic vision that emphasizes effectively reducing suffering?
ProVeg is working to promote veganism and reduce the consumption of animal products. We support this approach because we consider farmed animal advocacy to be the most promising area for doing the most good for animals. In addition to reducing animal suffering, ProVeg places some emphasis on related cause areas: human health, environmentalism, and sustainability—the ability to feed a growing human population.
Does the charity's strategy support the growth of the animal advocacy movement as a whole?
In order to improve the efficiency of the animal advocacy movement, ProVeg has worked to fill "important niches."101 ProVeg currently serves as the main promoter of veganism and plant-based eating in Germany,102 and they have recently extended their reach to many other countries. Inspiring individual consumers to make changes has a direct impact on animals by reducing production, but can also help grow the movement to create further change. In particular, having a large number of vegans and vegetarians could mean more support for new animal-friendly policies, such as the institutional adoption of plant-based products.
ProVeg frequently works with other charities such as Beyond Carnism, Albert Schweitzer Foundation, Greenpeace, Foodwatch (a consumer protection organization in Germany), and Deutsches Tierschutzbüro. They meet informally with Animal Equality Germany and are in contact with Bruce Friedrich from The Good Food Institute, as well as many other leaders of the international animal advocacy movement. For example, ProVeg, Albert Schweitzer Foundation, and Berlin Vegan organize the largest vegan summer festival in Europe: Veganes Sommerfest Berlin. In August 2018, there were approximately 65,000 participants. ProVeg also engages with the effective altruism community: they lend office space to the local Berlin group and regularly attend effective altruism conferences.
Criterion 7: Does the charity have a healthy culture and a sustainable structure?
Effective charities are generally well-managed on an operational level; they should have healthy cultures and sustainable structures. We collect information about each charity's internal operations in several ways. We ask leadership about their human resources policies and their perceptions of staff morale. We also speak confidentially with non-leadership staff or volunteers at each charity to solicit their perspectives on the charity's management and culture.103 We distributed a culture survey to most of the charities we evaluated in 2018, though we give charities the option of sending us the results of a recent internal survey instead of using ours. As we caught ProVeg at a busy time, they elected to send us the results of several recent staff surveys that they conducted internally. We determined that those surveys provided sufficient information for us to assess ProVeg's culture.104
Does the charity have a healthy culture?
A charity with a healthy culture acts responsibly towards all stakeholders: staff, volunteers, donors, beneficiaries, and others in the community. One important part of acting responsibly towards stakeholders is protecting employees from instances of harassment and discrimination in the workplace. Charities that have a healthy attitude towards diversity and inclusion seek and retain staff and volunteers from different backgrounds, since varied points of view improve a charity's ability to respond to new situations.105 A healthy charity is transparent with donors, staff, and the general public and acts with integrity; in other words, their professed values align with their actions.
We have some concerns about ProVeg's culture, which are supported by the results of ProVeg's 360o culture survey106 (distributed in March 2018) and by our conversations with ProVeg staff members. We have the impression that ProVeg has developed a results-oriented, competitive culture in which staff feel continually pressured to prove their value to leadership. In general, we find that animal advocates are happier and more productive when they know they are trusted and valued by their leadership and when they have autonomy over their own work, rather than when they are micromanaged.
Does the charity communicate transparently and act with integrity?
ProVeg makes certain information publicly available on their website as part of their participation in the Transparent Civil Society initiative. This information includes their strategy, annual activity report, information on key decisionmakers, the source and use of their funds, and more.
While ProVeg appears to be transparent with donors and other external stakeholders, respondents to ProVeg's March 2018 culture survey expressed a clear desire for greater internal transparency. In particular, they seek greater transparency around decision making, personnel issues, titles, and salaries. Many staff also expressed a desire for more direct feedback from ProVeg's executive team.
Does the charity provide staff and volunteers with sufficient benefits and opportunities for development?
ProVeg invests heavily in staff development; they provide each staff member with a budget of €1,000–€1,500 (about $1,140–$1,710) annually to use for training materials or courses. When they realized that many staff were not taking advantage of their development budgets, ProVeg began offering more in-house trainings, workshops, and talks with guest speakers.107 They also held a leadership workshop for about 30 of the women on their staff.108
Some staff members noted on ProVeg's internal culture survey in early 2018 that, despite the opportunities ProVeg offers for professional development, they feel undervalued and under compensated for their work. To ensure a healthy work culture, ProVeg's leadership needs to ensure that all staff feel valued. That may mean raising salaries as well as providing each team member with greater autonomy and deferring to their expertise as appropriate.
In the spring of 2018, ProVeg introduced a new salary structure that included one-time, immediate raises for most of ProVeg's German team as well as a more transparent plan for yearly raises based on performance. ProVeg sent us the results of a staff survey they conducted after introducing the new plan. On average, ProVeg staff rated the raises and new policies highly. However, some noted that they still feel their salaries are too low, and many had concerns about the performance-based yearly raises. For example, staff were concerned that these raises might contribute to ProVeg's competitive culture.
Does the charity have a healthy attitude towards diversity and inclusion?
As an international organization, ProVeg's staff is diverse in terms of national origin; almost all of their country directors are native to the countries in which they work.109 ProVeg recognizes the value of having staff with diverse experiences and cultural knowledge.110 They also recognize the value of consulting with individuals of different professional backgrounds and make an effort to work with people from the corporate world as well as the nonprofit world.111 In at least some cases, ProVeg leadership has encouraged their country offices to consider improving racial diversity through their hiring process.112, 113 ProVeg is diverse in terms of gender, though men occupy the majority of the leadership positions. In early 2018, ProVeg established a working group on diversity and inclusion.114
ProVeg offers regular diversity trainings, and this year organized a series of workshops on diversity, inclusion, and privilege led by Dr. Melanie Joy. They also invited guest speakers, including Christopher Sebastian, director of social media for the Peace Advocacy Network and lecturer at Columbia University.
Does the charity work to protect employees from harassment and discrimination in the workplace?
We are not aware of any instances of harassment at ProVeg, though we recognize that there are numerous reasons why we might not be privy to such information if it does exist, and are therefore cautious not to take this lack of information as evidence that ProVeg is free of issues with harassment.
ProVeg has a Code of Conduct with general guidelines for employee behavior. They instruct employees to report any problems to a superior or to ProVeg's human resources department.115 Their human resources manager has received training on handling instances of harassment and discrimination.116 Employees also have the option to report problems to the "Trust Council:" one man and one woman who are elected by the ProVeg team.117
ProVeg tells us they are "currently examining to what extent [they] can introduce a transnational anti-harassment and anti-discrimination policy which takes the legal situation of different national jurisdictions into account."118 We think that developing both transnational and national anti-harassment and anti-discrimination policies should be a priority for them moving forward.
Much of ProVeg's staff seems concerned about internal discrimination and the unequal treatment of employees, particularly along gender lines. While the majority of respondents to ProVeg's culture survey agreed that Joy is proactive about ensuring gender equality in the organization, much of ProVeg's staff is concerned about sexist behavior from other members of ProVeg's leadership team. These concerns have been made clear to us both from ProVeg's culture survey and from our confidential conversations with ProVeg staff. ProVeg has recently taken positive steps towards improving their culture, including adding more diversity trainings and education, as well as adding a third member to their executive team, Jasmijn de Boo.
Does the charity have a sustainable structure?
An effective charity should be stable under ordinary conditions and should seem likely to survive any transitions in which current leadership might move on to other projects. The charity should seem unlikely to split into factions and should seem able to continue raising the funds needed for its basic operations. Ideally, they should receive significant funding from multiple distinct sources, including both individual donations and other types of support.
Does the charity receive support from multiple and varied funding sources?
ProVeg receives a substantial amount of its income from program revenue (34.4%), such as their V-Label program, and grants (6.9%) with 58.8% coming from donations and membership fees.119 Having several sources of income indicates greater financial stability than most charities we review. ProVeg has maintained a consistent and growing income over the past several years without any fluctuations that might indicate financial instability.
Does the charity seem likely to survive potential changes in leadership?
ProVeg has existed in Germany since 1892—under the previous name of VEBU—and has not drifted far from their original values and strategies. Their current president has been in his position since 1996, though the organization underwent a dramatic shift in 2016 when they expanded internationally as "ProVeg International." ProVeg's leadership responsibilities are currently split between several executive staff members. They have strong internal documentation, including detailed written procedures for hiring and onboarding new staff. We think they would be likely to survive a change in leadership.
Questions for Further Consideration
No matter how thoroughly we research a charity, there will always be open questions about some aspects of the charity's strategy or programming. We've asked charities some of those questions, and we present their answers below, without commentary.
In light of the fact that there are other sources of funding and incubation available for cultured and plant-based meat startups, why have you chosen to enter this field? What do you offer to startups that other funders cannot?
ProVeg's Response:
"Compared to the U.S. (especially the bay area), Europe is a more challenging environment for startups. The business mentality and the higher standards of quality lead to more bureaucracy and a more risk-averse investment culture. For example, 52% of global exit volume and 60% of global exit value in the last 12 months involved U.S. startups. European exits accounted for 27% of exits and 30% of capital. However, the tide is changing, and the Berlin and London startup cultures are accelerating. The availability of incubators is still low, which means we can make a bigger difference by being first movers and by improving the otherwise poor environment for innovative food companies.
Incubators and accelerators are an important factor in the European startup scene, but are mostly active only in the tech industry. Unlike in the U.S., they are predominantly state-funded and not profit-oriented. According to Venionaire Capital, the Top 20 European Accelerators of 2017 focussed almost exclusively on tech, cloud solutions, and innovative software.
Further, food incubators are mostly absent in Europe. There are a few incubators focusing on food technology or biotech, but they don't really have a focus on the vegan or clean meat market. This is why we are needed. We are aiming to collaborate and build strong relationships with other incubators so that the startups we support will have the best chance for success. We will build an expert platform and invite all relevant players to network with us.
In order to develop new food products and find seed investment, founders need access to quality materials and kitchen space. This is often difficult, due to strict regulations and high expenses. This produces a catch-22 in which founders need money to create revolutionary products, but they also need developed products to acquire business investment. The ProVeg Incubator will reduce these barriers to entry significantly.
Other key obstacles are sales, distribution, customer acquisition, and product research and development. The availability of alternatives to meat, eggs, and dairy products does not yet meet the expectations of the general public and are not yet regarded as fully fledged. Hence, companies have to overcome not only the typical challenges of setting up a business, but also other specific obstacles of the food market.
According to the German startup online magazine NGIN Food, startups in the food industry face the following challenges. These are also the challenges that we will help our startups to tackle with the ProVeg Incubator:
It's a new and highly competitive market that requires expertise and product knowledge in the field of food production.
It requires scalability.
It's seen as a niche segment for a still rather small user base.
There are high investment costs necessary for research, production, and approval.
For a large group of consumers taste is the main concern.
→ Why such an incubator in Berlin?
Berlin has been termed the "vegan capital of the world," and is the place to be when it comes to plan-based lifestyles. Berlin offers more than 193 vegetarian restaurants with 63 being completely vegan, and even more cafés, supermarkets, and stores. Last year, the world's biggest vegan summer festival celebrated its 10th anniversary in Berlin, with more than 65,000 visitors. Europe's first scientific congress on plant‑based nutrition for medical doctors, dietitians, and health care professionals, VegMed, takes place in Berlin. There is also the Plant-based Institute for conscious culinary arts and even a new study program called Vegan Food Management.
Berlin is also Germany's startup capital and one of the fastest growing startup hubs in the world. It has certainly become the prime location for startups in mainland Europe, with 40,000 new companies founded every year. There are a number of good reasons why this is the case:
The cost of living is comparatively low:
Cheap housing (rent is 216% higher in London)
Cheap food (average lunch in Berlin: €8, compared to €19 in London)
Cheap transportation (public transport is 109% more expensive in London)
Berlin is located in the heart of Europe, and is a melting pot of a diverse international community.
The lingua franca of the startup community is English, and most young Germans speak English fluently.
According to expatistan.com, the cost of living in both San Francisco and New York City are about 57% higher than in Berlin.
"If you look at startups that have the greatest impact on the world and where they're coming from, Berlin is definitely number one!" – Serial entrepreneur Adeo Ressi, Head of The Founder Institute, in Forbes magazine
→ Why is ProVeg the right organization for building such an incubator?
ProVeg's Unique Combination of Expertise
Over the past 10 years, ProVeg has continuously been working with startups and established companies, helping them replace animal products. We have an excellent grasp of the changing market needs and are ideally placed to help maximize the impact of new startups by connecting them to a widespread international network within the food industry.
Our partners are food-producing companies, franchise and chain restaurants, catering firms, canteens, and also lawyers, investors, health insurances, and the medical community (such as the Charité Berlin).
ProVeg is perfectly positioned to start an incubator due to our experience and recognition in the corporate world. Our department for Corporate Outreach and Services consists of experts in communication consulting for food manufacturers, caterers, and startups as well as product development and certification. Our programs include:
Corporate Outreach: market research, vegan benchmarking, evaluating, and consulting
Food Services: in-house workshops, product development, employee training, and sales support
Fairs and Events: access to international trade fairs and B2C-events, e.g. the BIOFACH trade-fair or the VeggieWorld, the world's largest exhibition for companies with about 700 exhibitors and startups
Test Community: access to more than 20,000 testers who help improve vegan products
Startup support: in-house workshops, large network with business consultants and coaches, newsletter and social media, access to market data
V-Label: access to a wide range of V-Label customer contacts (over 15,000 products from 1,400 licensees worldwide are now labelled with the V-Label)
Our Department for Political Outreach does lobbying on a national and international level in Berlin and Brussels. It advocates for an official legal definition of the terms "vegan" and "vegetarian" as well as consumer-friendly sales denominations for meat and dairy alternatives. The ProVeg Political Outreach team also works on an international public health policy with several international organizations and has built up a strong network within the European Parliament over the years. Similar to the American Plant Based Foods Association, we aim to ensure a fair and competitive marketplace for vegan businesses by promoting policies that improve their conditions, engaging in education, eliminating disadvantages such as labeling restrictions, and changing the public debate.
Taken together, the ProVeg Incubator is an important puzzle piece that ties together the knowledge base of our previous projects. It's a key step forward in stretching our influence over the European market and in establishing new companies and organization that will help with our goal of creating a vegan world.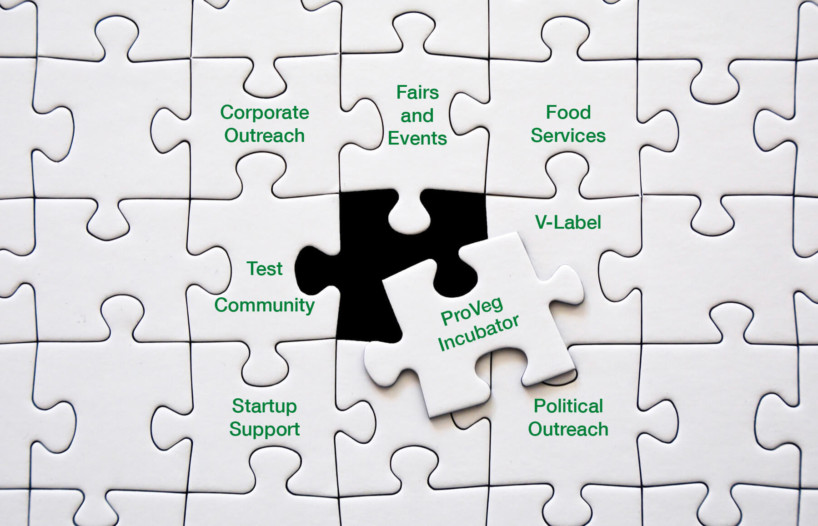 After thoroughly analyzing the situation from different angles, we strongly believe this to be the right institution with the right idea, at the right place, and at the right time."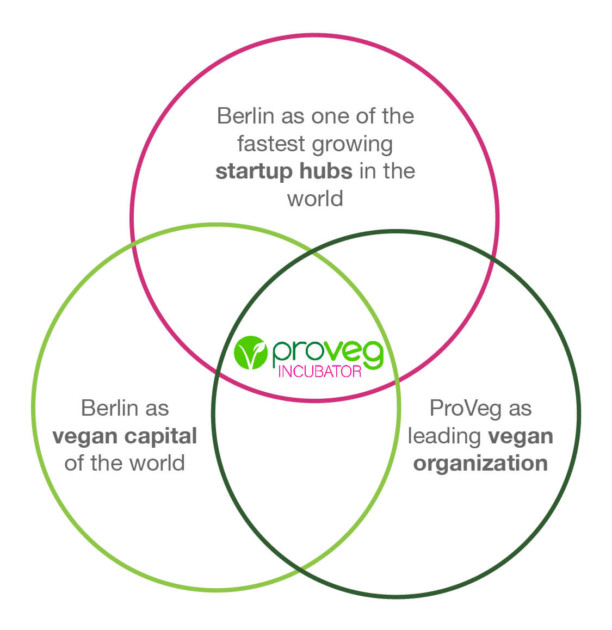 There are many more farmed fish than other species of farmed animals. Has ProVeg considered allocating more of their resources towards farmed fish advocacy?
ProVeg's Response:
"China has about 50% of all farmed fish, which is one of the reasons we've decided to focus on this country. We have made great progress establishing ourselves in China. This is part of our mid-term strategy to create maximum impact for as many animals as possible. We also plan to support startups with a focus on fish and other marine animals with our new incubator. In addition, we generally include the downside of fish consumption when doing health-, animal-, or environment-related outreach.
We go even one step further by putting insects on the agenda. For example, we made sure concern for insects was included at a bid for an E.U.-funded project; one of the focus areas of our upcoming New Food Conference will be insects and how the development towards insect protein would be an unparalleled welfare disaster if insects are proven to be sentient."
Why does a significant portion of ProVeg's outreach focus on dietary change, e.g., reducing meat consumption, rather than directly shifting public attitudes?
ProVeg's Response:
"Though ProVeg International focuses largely on behavioral change, we recognize the importance of change in attitude towards farmed animals. Behavioral change can facilitate attitudinal change, or enable it in the first place: once individuals have reduced or eliminated their consumption of animals, they are less resistant to changing their general attitude towards farmed animals.
This seems to hold especially true for the animal issue. At ProVeg we believe that with regard to eating animals, changing attitudes will not go the same way as in other social justice cause areas. The overwhelming majority of people sit down at least three times a day to dine on animals. Here, change requires a massive shift in daily behaviors. Given the fact that attitudinal change doesn't necessarily translate into behavioral change, this would make an approach focusing on attitudes alone even more difficult, it seems.
However, we consider both approaches as complementary rather than mutually exclusive. Our focus on solutions—as well as our strategic approach as a food awareness organization—make us quite natural candidates for the approach we have chosen."
Some would argue that the development of animal-free foods will be the key turning point for ending animal farming. What role does ProVeg play in facilitating these technologies?
ProVeg's Response:
"ProVeg promotes the development and marketing of plant-based foods in our work with businesses. For example, our work with one of Germany's largest meat producers has led them both to strengthen their line of plant-based meats and to spend millions of euros advertising them. We have also supported vegan startups and new businesses, including cafés, nutrition consulting services, and supermarkets. ProVeg's Dutch branch also has extensive expertise and an impressive track record in this regard. ProVeg's lobbying department also focuses on making sure the legal climate is as favorable as possible for plant-based foods.
ProVeg helped create and establish VeggieWorld fairs, which are Europe's largest exhibitions for vegan foods and enterprises. VeggieWorld presents a counterweight to the established food fairs that are strongly influenced by the meat and dairy industries. It is a platform for producers to market and sell their vegan products and to directly reach their target groups and—crucially—to attract new customers to plant-based food. ProVeg is currently starting an incubator designed to encourage the development of plant-based and cell-based alternatives. The ProVeg Incubator is a first-of-its-kind program to exclusively cultivate and support disruptive startups that are reducing animal product consumption. We have a preference for companies innovating with plant-based and cultured animal products, but we also support other solutions to this big challenge. Startups benefit from access to our extensive network of industry partners, market researchers, and international investors, as well as our modern co-working space and infrastructure. We offer a four-month program with access to workshops, trade fairs, and beta testers.
ProVeg has now created the New Food Conference, Europe's first conference on plant-based and cell-based food innovations. So far, there has been no relevant conference on the customer acceptance of plant-based and cultured meat (or similar products) in Europe. Our event will focus on consumer acceptance, shaping the European landscape, and raising positive media attention and public awareness of the issue. We also want to promote networking among our industry partners and a critical discussion—bringing together international stakeholders from the food industry, startups and investors, social and natural scientists, as well as the media, politicians and consumer centers.
All of ProVeg's work in these areas so far has been focused mostly on plant-based foods, but with cell-based meat, dairy, and eggs becoming increasingly realistic alternatives, ProVeg now also actively promotes these options."
;Revenue;Assets;Expenses;
2015;$1,530,000;$40,000;$1,470,000;
2016;$3,050,000;$1,120,000;$2,940,000;
2017;$4,128,469;$1,060,000;$3,027,412;
2018 (estimated);$5,770,975;$2,308,390;$4,401,229;
2019 (estimated);$8,679,300;$4,622,870;$6,364,820;

,Lower estimate,Upper estimate
High Priority,1700000,2300000
Moderate Priority,180000,570000
Low Priority,20000,900000

;2017;2018;
Corporate Outreach;$1,219,998;$1,482,090;
Media Outreach;$731,104;$1,143,054;
Vegan Community Building;$174,161;$116,092;
Political and Legal Outreach;$110,554;$159,946;
Health Sector Outreach;$66,110;$84,770;
International Outreach;$688,334;$1,425,775;

---
The following materials are supplementary research documents associated with our charity review process and are referenced in the Comprehensive Review.
Research Documents