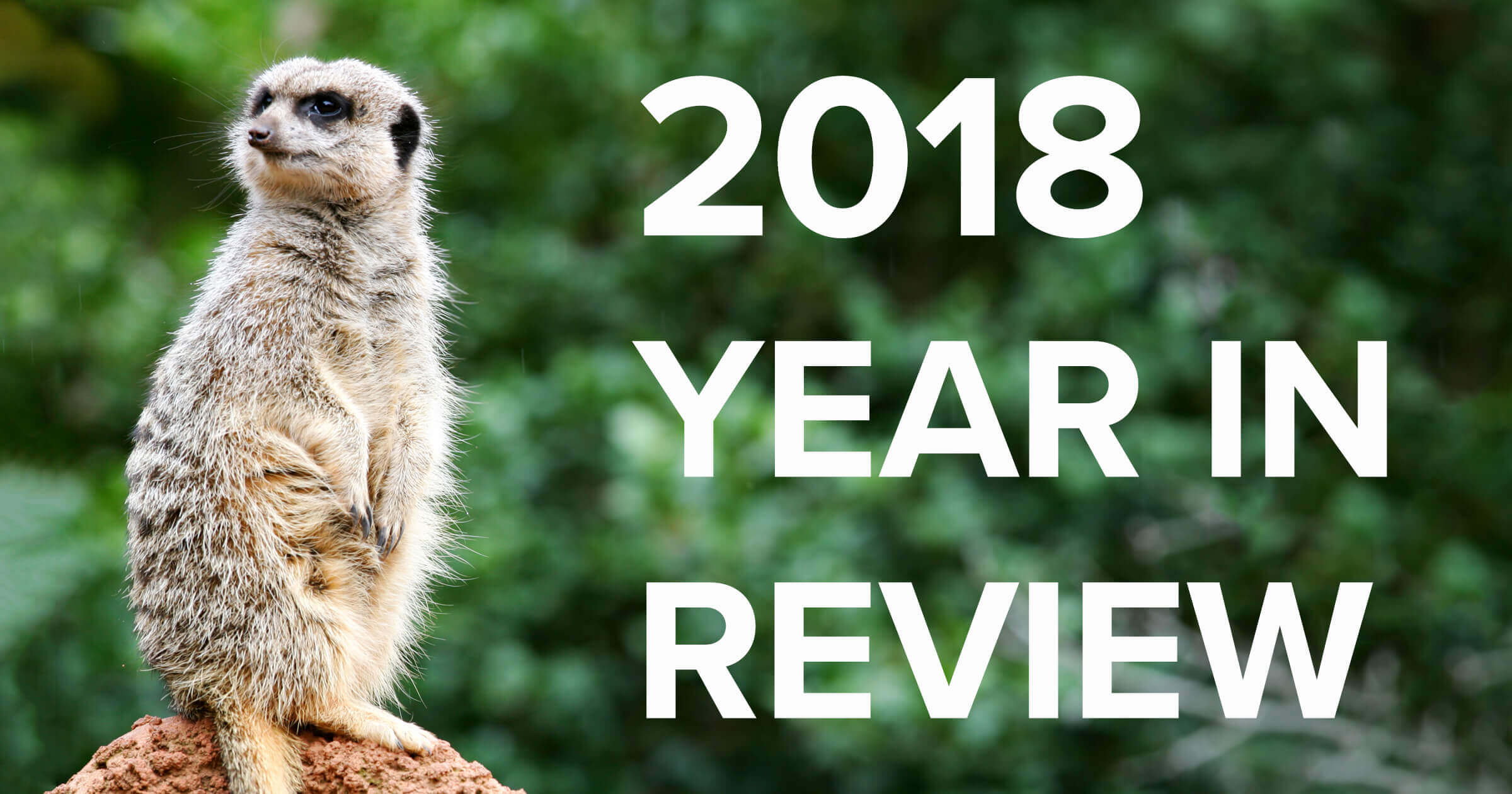 Mission and Vision
Helping People Help Animals. Animal Charity Evaluators (ACE) is a 501(c)(3) nonprofit dedicated to finding and promoting the most effective ways to help animals. We assist compassionate volunteers, donors, and professionals in making informed decisions about the potential impact of their contributions. We do this by researching which charities operate most effectively, and by recommending high-impact interventions to organizations and individual advocates alike. We thoroughly review charities and interventions in order to provide you with the most comprehensive recommendations in the animal advocacy movement. Inspired by the philosophy of effective altruism, we use evidence and reason to determine the most impactful ways to help animals. We believe that you can be substantially more effective by carefully considering where you donate your time and money.
Introduction
For ACE, 2018 was a year of record-setting accomplishments. For the first time, we recommended four Top Charities doing outstanding work around the globe to effectively reduce animal suffering. We celebrated our most successful Giving Tuesday yet, thanks to the incredible coordination and support of the EA community. With the support of a most generous year-end matching challenge donor, our new Effective Animal Advocacy Fund vastly exceeded all expectations. Last year, we influenced more donations in the effective animal advocacy movement than ever before. There was certainly a lot to celebrate!
Last year was also a time of transition. After five years of outstanding leadership, ACE's Executive Director, Jon Bockman, took on a new role as a member of our Board of Directors. As the very first paid staff member, Jon guided the organization from its early days as "Effective Animal Activism" through rebranding and strategic visioning to create a solid foundation on which we can continue to build. We are all deeply grateful to Jon for his years of service and we look forward to many more years of growth and success.
We hope that you enjoy ACE's 2018 Year in Review. It highlights our achievements for animals, all of which were made possible by your generous support. Thank you for your belief in our work and for your tireless commitment to reducing animal suffering.
Notable Accomplishments
Philanthropy
Gifts influenced
In 2018, ACE helped to influence an estimated $6.3 million in donations to a variety of impactful charities working around the world to reduce animal suffering, including our recommended charities and the grant recipients of our new Effective Animal Advocacy Fund. This was an increase from the $6.1 million influenced in 2017, and brings the total amount we've influenced to over $17 million since we started tracking this metric in 2014. At ACE, we are committed to doing our part to grow the effective animal advocacy movement.
The Recommended Charity Fund is a convenient giving option for anyone who wishes to support ACE's recommended charities through a single donation. In 2018, we distributed $114,685 from the Recommended Charity Fund to our Top and Standout Charities. Grant recipients included Albert Schweitzer Foundation, Animal Equality, Compassion in World Farming, Faunalytics, The Good Food Institute, The Humane League, L214, The Nonhuman Rights Project, Open Cages, ProVeg International, Sinergia Animal, Sociedade Vegetariana Brasileira, and Vegan Outreach. From achieving historic corporate animal welfare commitments and passing lifesaving legislative reforms, to conducting influential research and revolutionizing the way food is produced via innovative technology, our recommended charities continue working to achieve significant change for animals.
Our newest giving option, the Effective Animal Advocacy Fund
The Effective Animal Advocacy Fund (EAA Fund) is for anyone who is interested in making the animal advocacy movement more effective. ACE launched the EAA Fund in late 2018 for three main reasons. First, we believe that the movement should continue to fund a wide range of approaches because a broad, pluralistic animal advocacy movement will be more impactful overall than a narrow, monistic animal advocacy movement. Second, we believe that we should continue to support a broad range of interventions given that there is little available evidence supporting the effectiveness of any given one. Third, we believe that building relationships with a large group of individuals and charities will make our own work more effective by providing us with new information to consider and new individuals and groups with whom to collaborate.
Thanks to many generous supporters, the EAA Fund raised over $1.9 million last year! Special appreciation goes to an anonymous donor who provided a significant matching challenge via ACE, as well as the organizers of Double Up Drive who selected us as a beneficiary of their year-end matching challenge. The tremendous response from both donors and applicants vastly exceeded our expectations, and we are excited to see what we can accomplish for animals with this new fund. You can learn more about the first round's 49 recipients and our research team's evaluation and selection process in our Spring 2019 Grants Announcement.
Results from our Giving Tuesday promotion
Last year, ACE celebrated our most successful Giving Tuesday yet! With incredible organizing and support from the EA community, we raised $88,904 on November 27, 2018. Facebook and PayPal provided an additional $67,931 in matching funds, bringing the total to $156,835 to support ACE, our funds, and our recommended charities.
Read more testimonials from ACE supporters »
We'd like to give a special thanks to our top donors.
Research
In early 2018, Allison Smith stepped down from their role as the Director of Research after nearly five years of dedicated service. After a thorough search, we selected Toni Adleberg as their successor. Toni was previously one of our Senior Researchers, and her familiarity with our team allowed us to make a smooth transition and keep our momentum as we progressed towards our goals for the year.
Made improvements to our charity evaluation process
Last year, we wrote extensively about our charity evaluation process and the thinking behind our 2018 charity recommendations. We improved upon our existing charity evaluation framework by updating our methodology for estimating each charity's room for more funding, creating a survey for the staff of each charity under evaluation, and consulting with a team of external specialists. In addition, we developed a detailed Charity Evaluation Handbook as a useful and transparent guide to our evaluation process.
Learn more about the updates we've made to our charity evaluation process »
Published new intervention reports and foundational research
We published a comprehensive intervention report on protests using our updated methodology. This methodology is designed to make our reports maximally useful to advocates by including a discussion of the factors that make protests more or less effective in different contexts. We also published two timely foundational research reports on trends in meat production and the carbon and water footprints of diet choices. Additionally, we published our research on the allocation of resources in the animal advocacy movement, which helped inform our decision-making for the first round of grants from our Effective Animal Advocacy Fund. We were lucky to have thirteen excellent interns work with our research team in 2018. They completed a number of informative projects, including a report on the animal advocacy movement in China, a report on legislative work (both available upon request), and an exploratory investigation of dietary trends in the U.S.
Funded projects through our Animal Advocacy Research Fund
The Animal Advocacy Research Fund (AARF) was created in 2016 to improve our collective understanding of effective animal advocacy through the support of high-quality research.
Last year, the AARF funded 13 novel research projects conducted by academic teams from The Good Food Institute, Animal Ethics, and Stanford University, among others. A number of projects that were started in 2018 have already been completed and published in peer-reviewed journals such as Frontiers.
See our full report on the Animal Advocacy Research Fund's performance »
Communications
Improved media relations and increased number of press mentions
Last year, we continued our efforts to secure more widespread coverage of ACE's work to  identify and promote the most effective ways to reduce animal suffering. We increased our media contact database and achieved more quality press mentions than in previous years, including coverage in major news outlets such as NPR, One Green Planet, and Vox. By enhancing our visibility and outreach, we aim to support and expand the animal advocacy movement.
Published content in engaging and more digestible formats
Significant progress was made towards our goal of creating more engaging content. We launched our Medium.com blog and published over a half-dozen op-eds, created a video explaining cause prioritization (published in early 2019), and built an interactive charity quiz that helps donors find which recommended charities best fit their unique giving preferences. We also launched our roundtable blog series and continued our "Learn from Professionals" interview series, adding three new interviews to our website.
Built internal communications infrastructure
In addition to public-facing communications, our team worked extensively on internal communications infrastructure throughout 2018 to facilitate our continued growth. We established an editorial content style guide website as outlined in our 2018 goals, and made significant improvements to our editorial workflow by automating tasks where possible, integrating internal communications tools, and training all staff on the updated process. Changes such as these help ACE operate efficiently so that we can continue to be an effective organization as we mature.
Increased presence at effective altruism and animal advocacy events
ACE staff attended and spoke at a number of conferences and events in 2018, including EAG San Francisco, EAG London, the Animal Rights National Conference, CARE conference, Nexus, and many more.
Operations
Financials
Since 2014, we have estimate that we influenced over $17 million to our recommended charities and the Effective Animal Advocacy Fund, while only spending $2.1 million on our own programs and operations. Below is a snapshot of our 2018 finances.
Revenue
Unrestricted1
$1,088,872
Restricted
Gifts restricted to Animal Advocacy Research Fund
$178,679
Gifts restricted to advertising
$20,000
Total
$1,287,551
Expenses
Research
$347,880
Animal Advocacy Research Fund grants
$296,085
Operations
$206,807
Communications
$194,245
Philanthropy2
$119,478
Total expenses
$1,164,495
Net assets
$3,233,7703
Note: We did not include here the donations that ACE collected for our recommended charities and EAA Fund, which totaled $2,390,560.
See full details about this and prior years' financials on our website »
Mistakes
At ACE, we realize that we are not perfect in our work. As is the case with any organization, we sometimes make mistakes. In the interest of fully disclosing our past activities, and showcasing how our thoughts and research have developed over time, we have identified some things we could have done better in 2018.
Research
We initially invested significant time and resources in publishing our report on the Chinese animal advocacy movement on our website. However, when we heard concerns that our public report could potentially compromise the safety, security, and/or strategy of advocates working in China, we immediately removed it. Prior to publication, we had gotten approval from our external reviewers and every individual whose interview was featured in the report. However, we realize now that we were not sufficiently conscious of the extent to which cultural barriers could impede successful communication with these individuals and our understanding of the risks involved.
We've since taken down the full report and have made it available by request only, and to a limited audience. In the future we will be more aware of cultural differences in communication style, and we will be more conscientious when dealing with sensitive issues outside of our sphere of geographical familiarity.
In 2018, we archived our intervention reports on corporate outreach, undercover investigations, humane education, and online ads. In general, archiving out-of-date content is a normal part of our research process, and not necessarily indicative of a mistake. However, it can be difficult to determine the best point at which to archive a report, and in this case we believe we waited too long. Moreover, we were left with very little up-to-date intervention research to inform our 2018 evaluation process.
Operations
We recognize that our onboarding program failed to offer sufficient opportunities for new hires to gain a deep understanding of our mission, philosophy, strategy, and thought processes. We also realized we could do more to introduce EA concepts, and to make our onboarding experience more engaging overall.
We have already made some improvements for 2019. Specifically, we've created a more structured and engaging format for the onboarding process. This new system includes more relevant video/audio content, a "scavenger hunt" for new team members to familiarize themselves with ACE and other EA-aligned organizations' websites, an improved "buddy system" to ensure a smooth transition into ACE's team, and more.
We've also created a 3-month evaluation form specifically tailored to new employees. Previously, we used our yearly evaluation form for this purpose, but we think that we can gain more from these early-stage evaluations by using a more specific and relevant form.
Communications
In the beginning of 2018, Google changed the requirements and restrictions to their Google Ads Grant program. While we thought we made the changes necessary to comply with the new requirements, we ended up having our AdWords grant account suspended twice for non-compliance. In hindsight, we could have been more vigilant in checking our account for compliance prior to the rule change, and we should have placed greater priority on getting our account reinstated as soon as possible. In late 2018, our Data Analyst worked with volunteers to restructure the account and we have not had any account suspensions since. While we expected a very significant drop in our overall web traffic as a result of the new grant restrictions, we had an even greater drop due to losing all search advertising traffic for about 60 days throughout the course of 2018.
Looking Ahead
ACE celebrated many accomplishments in 2018. With your continued support, we plan to do even more this year! Thank you for working with us to help the greatest number of animals in the most effective ways.
---
Our unrestricted revenue includes gifts, investment gains (losses), and third-party revenue sources such as Amazon Smile.

A significant but undeterminable portion of fundraising expenses are allocated to fundraising for ACE's recommended charities and the Effective Animal Advocacy Fund.