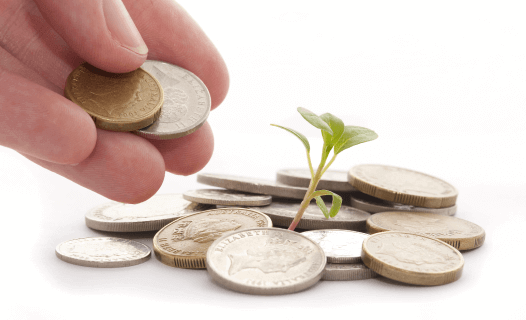 Animal Charity Evaluators has grown considerably over the past year. In 2015, we doubled the size of our staff, with our eight team members constituting 5.625 full-time equivalent employees. This was made possible by our large increases in revenue over the past years: In 2013, our revenue was $43,000. In 2014, we quadrupled that amount, taking in $171,000. In 2015, we doubled our income from the previous year, as we took in just over $346,000. You can find details on the results of our efforts in 2015 in our annual review. We strive to be as transparent as possible, so we have outlined how this money will be used in our prospective goals for 2016 and gantt chart, both of which adhere to our three-year strategic plan. We seek to provide additional detail here on our room for more funding, including what we would do with additional funding beyond our current levels.
Nonprofit Financial Guidelines
First, it is valuable to consider some general guidelines for operating a successful nonprofit organization. Nonprofits should have a minimum of 3-6 months of operating expenses in reserve, should strive to have a full year of expenses in reserve, and should generally try to avoid having more than 24 months in reserve. There are several reasons for this.
It is important to maintain a minimum of six months in reserve to ensure that operations are not interrupted by an unforeseen drought in revenue. This can happen for many reasons, such as the unexpected departure of a key fundraiser like an Executive Director from an organization. Keeping this minimum amount in reserve allows for time to restructure an organization's fundraising efforts accordingly – recruitment for a suitable replacement can be a lengthy process, not only in terms of locating a qualified applicant who is willing to work for a nonprofit wage, but in the time it takes to onboard this new hire, and to develop relationships with key stakeholders.
While six months of assets in reserve is acceptable, it is recommended that an organization have a full year of operating expenses in reserve. However, if an organization consistently stores more than 24 months in reserve, then the reserves exceed the amount that would likely be needed in a crisis and it is reasonable to ask whether or not the organization has room for more funding, as they don't seem to be able to spend money as quickly as they receive it. There are exceptions; for example, if an organization receives an especially large donation, they can't be expected to immediately spend it just for the sake of getting below this somewhat arbitrary 24 month threshold. It becomes a problem when you see excessive reserves in place for a longer period of time.
At the time of this writing, ACE has about $300,000 in our bank account. Our budget for 2016 is $264,058, meaning that we have about 13.5 months in reserve. We view this as an appropriate amount for the reasons listed above. We also have a separate budget for the Advocacy Research Program and Program Officer, both of which are being funded by an external benefactor and which are completely restricted from being used by ACE in any way for our general operating expenses. There has been some confusion on this point, so it bears repeating: The $1,000,000 committed to the Advocacy Research Program over the next three years is restricted to that program, and not counted toward our annual budget.
While we've increased our funding considerably, many donors this past year are first-time givers, and we don't have guarantees that they will continue supporting ACE at the same level in 2016. As we've more than doubled our annual budget in 2016 (from $125K in 2015 to $264K in 2016), we have larger financial commitments for which we anticipate requiring additional funding sources throughout the year, both to ensure our current operations and to prepare for further expansion. The rest of this post will describe what we will do with the increased revenue we have received in the past year, as well as what we would do with additional marginal funding.
Plans for Spending in 2016
We will be hiring another full-time Research Associate this spring. Again, this is not to be confused with the advocacy research Program Officer position set to start on February 29th, which is funded by an alternative revenue source with restricted funds. Instead, this new Research Associate will work on some of the many questions that we have which could be addressed and better understood through research. We were fortunate to have Jacy Reese join our team as a Research Associate last fall, and thanks to his contribution and the oversight of our Director of Research Allison Smith, we have exciting plans for 2016.
Our communications department has undergone considerable expansion as well. Erika Alonso has driven our communications program since joining the team, and she has recently received some supporting staff. Our new full-time Digital Media Manager Leah Edgerton will help us expand our reach through increased promotion, engagement with media, and other novel approaches like an introductory video about effective altruism for animals set to be completed this summer. We also hired effective altruist Kieran Greig in a part-time capacity to assist us with analyzing data from analytics and managing our Google Adwords program. You can see some of our communications plans outlined in our gantt chart for 2016.
We also have additional plans for 2016 that span both our research and communications department, such as our upcoming conference directed at networking advocacy leaders with academics set to occur in November at Princeton. To manage this ambitious project, we've hired a part-time Special Programs Manager, Sofia Davis-Fogel.
These exciting plans in 2016 bring together a truly impressive group of people to accomplish our ultimate goal of finding and promoting the most effective ways to help animals. While we want to expand, it's even more important to keep this talented team together. Needs in this area include increasing salaries and providing benefits to our employees, as discussed in more detail below. Recruitment is difficult and time-consuming, and we want to avoid having to fill vacated positions as much as possible. We have the "right people on the bus" and aim to keep them there as much as possible.
Additional Funding Needs
Thus far, I've discussed how we will use our increased revenue to accomplish our mission in 2016. In addition to the need to continue receiving funds to maintain these efforts in subsequent years, we could also use additional funds to further expand.
ACE has two core programs: research and communications. We would like to continue expanding in both of these areas. We also are considering development as an area for expansion, and we would like to begin compensating interns who participate in our internship program. I discuss these needs as well as some of our general needs below.
Staff Retention
First, I will discuss some less exciting components of how we would spend additional funding. Apart from simply maintaining the status quo, we also need to meet the needs of our current and future staff by ensuring reasonable salaries and eventually offering benefits. Right now, even though we've raised our salaries alongside our increased funding, we are still offering low salaries (our average full-time salary is in the low 30s) relative to the amount that our staff could otherwise make in a larger, more established nonprofit, or in a for-profit business. We also are currently unable to offer any benefits such as health insurance. We have been regularly increasing staff salaries as appropriate given our finances and our need for expansion, but we would like to continue improving this area. To bring the average salary of our employees to $36,000 and provide health insurance, we would need to raise approximately another $50,537.50 ($20,537.50 ($36,000 – $32,900 (current average) = $3,100 x 6.625 FTE (including our already budgeted spring research hire) + $30,000 ($5,000 x 6 full-time staff (including our already budgeted spring research hire) for health insurance)) above what we forecasted in 2016.
Research
Given the state of research in effective animal advocacy, this is an area where we could expand considerably, and for which we have no shortage of projects to pursue. We recently hired an Advocacy Research Program Officer to oversee research investigating the effectiveness of various interventions and overall strategies of creating maximum change for animals. We think it is conceivable that the direction of this project could eventually significantly affect the focus area of our regular research staff, especially by providing new sources of information relevant to our evaluations and other projects.
While we are very excited about this Advocacy Research Program, the new Program Officer position will take management time from our Director of Research and Executive Director, and we will lose some productivity on our regular projects because of that. We already have intentions to hire a third staff Researcher in the spring, but we don't anticipate this third Researcher to have sufficient time outside our regularly scheduled projects to cover all the questions we think we could productively research now. Hiring a fourth Researcher later this year could help fill additional gaps and give the research department time to work more closely with the Officer to ensure that ACE staff efforts are complementary to the research that is being produced.
Currently, we do not have enough research staff to consider taking on any additional original research projects due to our other obligations as explained in our research plans for 2016. However, with additional funding and the hire of a fourth Research Associate, we could conduct additional intervention evaluations in conjunction with the Program Officer, such as reports on vegfests, direct action, or cultured meat. We could also update our current intervention pages on leafleting and possibly humane education to be more consistent with our other intervention reports and take into account new information. We have ambitions to conduct additional foundational work, including intensifying our work on our social justice movements projects and looking more closely at how plausible interventions might affect wild animals.
We estimate that we could use an additional $41,000 ($36,000 base salary + $5,000 health insurance) to hire an additional Research Associate late in 2016.
Communications
Our Communications team has accomplished an amazing amount with the resources they have available, but we are approaching a point where we could use additional staff to focus more selectively on certain areas. For example, our Director of Communications has filled many roles over the past two years, as that was what ACE needed from her, but she would benefit from refining her role and increasing focus in a management capacity.
Our mission is to find and promote the most effective ways to help animals. A big part of that is recommending excellent giving opportunities to donors, but we also work to investigate interventions and provide advice to the general animal advocacy community. ACE's work is often compared to that of GiveWell, a charity that provides recommendations on effective (non-animal) charities to donors, and for good reason: we have drawn considerable inspiration from their high quality work on evaluating charities. We regularly review GiveWell's progress, and there are many aspects of ACE that attempt to mimic their thinking on how to carefully evaluate charities. We have also made efforts to imitate their high level of transparency, though admittedly we are unable to approach their current level of quality in explaining our thinking. While we have the utmost respect for GiveWell and the great work that they do, our purpose extends far beyond our charity recommendations, as there is a need to both draw attention to neglected, important areas as well as provide basic resources for advocates to be more effective in this severely underfunded field.
As such, an additional communications staff member would focus on increasing our production for the latter aspect of our strategy. We regularly provide advice on our site, including our collection of conversations and interviews, our survey guidelines project, and posts on resources and general tips for increasing productivity and impact as a nonprofit (the latter of which culminated in an entire advocacy advice month last November, which will continue to be featured in subsequent years). We feel this is an area where we could continue to improve.
We also find ourselves spending considerable staff hours on technical aspects of communication, including improving aspects of functionality on our site, fixing issues that arise, and creating a user-friendly interface to facilitate a better experience. We would also like to explore more ways to improve ease and convenience of using our platform to donate to our top charities, but we don't have the capacity to expend as much time in this area as would be appropriate.
With an additional $41,000 ($36,000 base salary + $5,000 health insurance) in funding, we would hire either one full-time or two part-time staff members to assist the communications team in promoting our research/advice and solving technical issues.
Operations
As ACE has grown, so have the responsibilities of our operations manager. We have been able to get by with only 10 assigned hours each week to this position, but as we take in more donations, both for ACE as well as our top charities, the time needs of this position continue to grow. We will soon need to double hours for our operations manager position to 20 hours/week, a commitment which will allow other staff members to work more efficiently in their respective areas. Adding an extra 10 hours/week to this position in adherence with our goal of increased median salaries would add approximately $9,000 to our budget over the course of the year.
Internship Program
Currently, we do not offer our interns any stipend for their participation in our internship program. We have been incredibly fortunate to attract a strong demand for these positions even despite this lack of compensation, and we are happy with the results of this programs so far, both in terms of productivity for ACE as well as education and advancement for interns.
However, we feel we can increase the quality of this program by offering a stipend to incoming interns. We currently mandate a minimum of 10 hours/week for 3 months to participate in an internship, and we have found that in general, interns are not as productive or committed when they volunteer at this level. Instead, we find that interns who make a larger commitment are more likely to perform highly and learn from their experience. This may seem intuitive since more hours should equal more productivity, but the value seems to extend past a simple increase in hours; having interns work longer hours likely makes them feel like more of a team member and more responsible for the product we produce. We have also had a small number of interns drop out of the program over the past two years, and these interns have come from the group of those who commit at the lowest levels.
We feel that offering compensation will help improve the intern's experience as well as their productivity. This would allow us to require a higher number of hours from participants in the program which will increase their involvement on multiple levels. Interns often work other jobs to make ends meet, and offering reasonable compensation could result in lowering their other work obligations and thus increased focus on ACE projects.
We would like to begin mandating a minimum commitment of 20 hours, and offer stipends of $500–$1,000/month depending on the amount of hours committed (20-40 hours/week). This may seem still on the low end, but since all our work is done remotely, we do not require interns to move or live in a certain place, which may lower their overall cost of living. We currently only offer opportunities of up to 20 hours/week, but would like to experiment with a full-time commitment if we are able to offer stipends.
In 2015, we had a total of nine interns complete their entire internship during the calendar year. That involved 27 months of work. Assuming similar numbers in 2016, and factoring in that we would like to attempt one or two full-time intern candidates, that means we would need $10,500 for part-time interns (21 months at $500) and $6,000 for two full-time interns (6 months at $1,000) for a total of $16,500.
Staff Education
Our full-time staff would benefit from enrolling in self-improvement courses relevant to their respective area, and as ACE believes strongly in education, we would like to encourage them to enroll. This can consist of a targeted course held over the course of a few days and can greatly improve areas of deficiency, allowing for more productive work at ACE. In order to enable our full-time staff members to pursue this type of education, we would like to provide a stipend for one self-improvement program each year. These programs can significantly vary in cost from $500-$2,000 per participant; to ensure that each of our six full-time staff members could participate in such a program, we would need to set aside $6,000 total.
Development
Finally, we'd like to have more time available to court high-net worth donors, primarily to encourage giving to our top charities. Depending on how successful we continue to be with influencing money to our top charities, this could include more concentrated efforts to bring money to our standout charities as well, if we determine that we are exceeding our target amounts for our top charities. We have already moved over $100,000 to our standout charities in 2015 despite focusing heavily on promoting our top charities, and this is conceivably an area of opportunity. Of course, we also need to continue raising funds for ACE as well.
To accomplish this objective of raising additional funds, we are considering hiring someone specifically for that purpose. To date, I have led efforts in this area, but it is only one aspect of my many responsibilities, and I am unable to spend as much time on it as would be ideal. Alternatively, we might hire someone to take on some of my other responsibilities so that I could focus more strongly in this area.
There are many considerations in deciding whether or not to hire someone for this role. First, good development Directors are typically expensive, and we would likely need to pay this position more than anyone else in the organization. In addition to increased costs because of the nature of the position, we would face considerable challenge in finding someone appropriate for the role given our unique situation of needing to first and foremost promote our top charities, but also raise enough money for ACE to continue expanding and increasing our impact.
Our followers are partially composed of a somewhat atypical audience, as they are more focused on impact than emotional appeal. Since the standard in animal advocacy groups is to focus on emotional appeals when fundraising, that means that we would need to find the right person who could develop relationships with our organizational focus in mind. That being said, a "standard" style fundraiser might have success in convincing more conventional high net-worth donors to support our top charities.
A partial solution to this could be for me to take on more of this role, as this would alleviate the higher cost associated with a development hire. This approach has limitations as well, as I don't have formal training in this area, though I have had some success to date. In that situation, we would need to find someone to take some of my other responsibilities so that I could focus more time on development, which would still result in increased costs.
We are unsure as to the best approach at this time, but if we were to hire a development Director, we would likely need at least $50,000 to pay their annual salary.
Concluding Thoughts
We think very highly of all of our recommended charities, and think that they are fantastic giving opportunities for the average animal advocate concerned with their impact. However, though we have not formally evaluated ACE (outside of an internal evaluation recorded last summer), we do feel that meta-charities like our organization can also offer significant value. After all, we did influence more than $5 in giving to our top charities in 2015 for every $1 we spent, and that is in addition to all the resources and advice we freely provide on our site for donors and advocates. We have grown considerably since inception, but we have been careful to be selective in how we expand.
There is a valid concern regarding the effectiveness of organizations that grow too quickly. It can be difficult to find each new staff member's place within an organization, and a quick increase in positions and responsibilities can lead to hurdles that are difficult to overcome in an efficient manner. That is the reason we provide general targets for how much money we would like to move to our top charities. Relatedly, that is also the reason that we have recently published a bequest policy to enable donors to leave money to ACE top charities without fear of too much money being given to any one organization and thus creating inefficient uses of donations.
Because of this, we closely monitor the development of new staff members to ensure that each new hire is operating in an efficient, effective, and sustainable manner. We don't create new positions until the departments are ready to accept new supporting members; for example, we wouldn't hire a new person in communications until this summer at the earliest, to ensure that our newly hired communications staff member has an appropriate period of adjustment and that our Director of Communications has the time to modify management resources accordingly.
In accordance with our other strategies to maximize organizational effectiveness, such as developing policies, staff and intern handbooks, job descriptions, and regularly holding strategic planning meetings, our approach of hiring in an incremental manner ensures that we continue operating as effectively as possible. We have room for more funding to maintain our current staff, improve their salaries and deliver benefits, hire additional research and communications staff, and fund stipends for our internship program, with the possibility of adding a development position as well. The totals estimated above show that we could use approximately $478,095.50 in funding over 2016 ($214,037.50 more than our 2016 budget).
Some donors question whether or not it is a good idea to donate to animal advocacy organizations at this point in time in general, or whether they should wait until there is better evidence on effectiveness available. ACE is in a unique position to be researching evidence on effectiveness which can be applicable to all advocacy organizations, we have built a strong track record over the past three years, and we have succeeded in influencing almost $1,000,000 ($141,00 in 2014, $826,000 in 2015) in donations to our top charities since we began tracking in May 2014. We are in an optimal position to continue our strong growth in the latter half of this year, and giving sooner rather than later is a sound option for donors who wish to expedite our movement's understanding of what is most effective in helping animals. We are carefully monitoring our growth, and our dedication to transparency means that we will be sure to let our followers know if and when there comes a point where we feel we could not effectively utilize additional marginal funds.
As always, we welcome feedback and suggestions in the comments below.