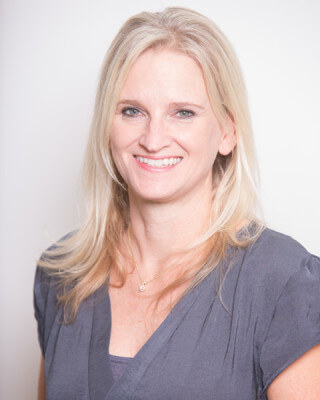 ACE's Executive Director Jon Bockman had the privilege of interviewing Nikki Bollaert, director of development at Mercy For Animals, where she serves as fundraising strategist and manager of MFA's philanthropy team.
We've featured a few highlights from the interview below. You can read the interview in its entirety here.
JB: In fundraising there is a general rule that 80% of the contributions come from 20% of the donors. In smaller groups this difference can be much larger. In some cases, 95% of the funding comes from 5% of the donors. Given this, how do you think an organization should balance and prioritize fundraising efforts? Losing a few high donors can make or break your organization, but having more numerous smaller donors is important for promoting your product.
NB: It's a hard call to make, because on the one hand, engaging with a small number of big donors is easier and more lucrative in the short-term. However, diversifying will lead to a more sustainable program in the long term. Losing a big donor in one year can cause big problems in the next fiscal year without a strong base of other supporters. For a small group that's just starting out, it's a matter of laying out the percentage of resources that you want to spend on each donor segment. In many cases, it is just the executive director doing the fundraising work, so for smaller groups, it probably makes sense to spend 60 to 70% of the time on major gifts, and the rest of the time on building an appeal program. Sometimes you just have to set an arbitrary point and switch gears to make sure you're addressing both sides.
JB: What are some of the best ways to keep in touch with existing donors? How often should you contact them? Are emails or phone calls best? Is it better to tailor to specific donors?
NB: It depends on the size of the donor and their level of engagement. For a smaller organization with an executive director doing all of the fundraising, if you have a donor who is giving $500-$1000 each year, you should be reaching out them at least a couple of times per year, ideally. More often is even better. The best way to reach out is to share information and successes whenever you have new, compelling content. Let them know how you mobilized their investment to make an impact. In person visits and phone calls are always the two best ways to connect with donors, but e-newsletters or printed biannual publications play an important role, as well. Be sure to reach out in as many different ways as is feasible.
JB: Do you feel that giving small gifts to donors is an effective way to keep them engaged?
NB: There are two different ways that those gifts are used: as incentive to give, such as sending premiums like a little necklace to encourage a donation, or as stewardship to thank a donor for their gift. In my experience working with three different animal groups, animal issue donors don't tend to want gifts. They are primarily motivated by impact, and want to know that their money is helping animals. Many find gifts off-putting, and would prefer to see their money going towards the cause. This is one thing that sets animal donors apart from some other types of donors.
JB: Do you think it's better to have preselected donation levels on your website, or use a fill-in-the blank?
NB: It's better to have an "ask string", which is a string of pre-selected levels. The ask string should vary depending on the general donor base and the average gift size. If you're able to get more sophisticated, you can use different ask strings for different segments of donors, based on their last donation. In general, small organizations should have an ask string that starts at $25 and goes up to $500 or $1000, with a few increments in between, with 4-5 amounts listed total. There should always be a field where a donor can enter an other amount that they would like to give, but it's very helpful to make a suggestion before providing that option. The ask string serves the purpose of encouraging the donor to consider a larger gift than they might otherwise have chosen.