Last July, thanks to generous donor support of ACE's Recommended Charity Fund, we were able to award $679,276 to our 2021 Top Charities and Standout Charities. Those organizations have provided us with an update on how they've used their grant to help animals, and we're excited to share their achievements.
By making a gift to our Recommended Charity Fund, you will support multiple effective charities working around the globe to reduce animal suffering. Much of the inspiring work outlined below would not be possible without the grants provided by this fund. Thank you!
Top Charity Updates
Faunalytics
$90,571 grant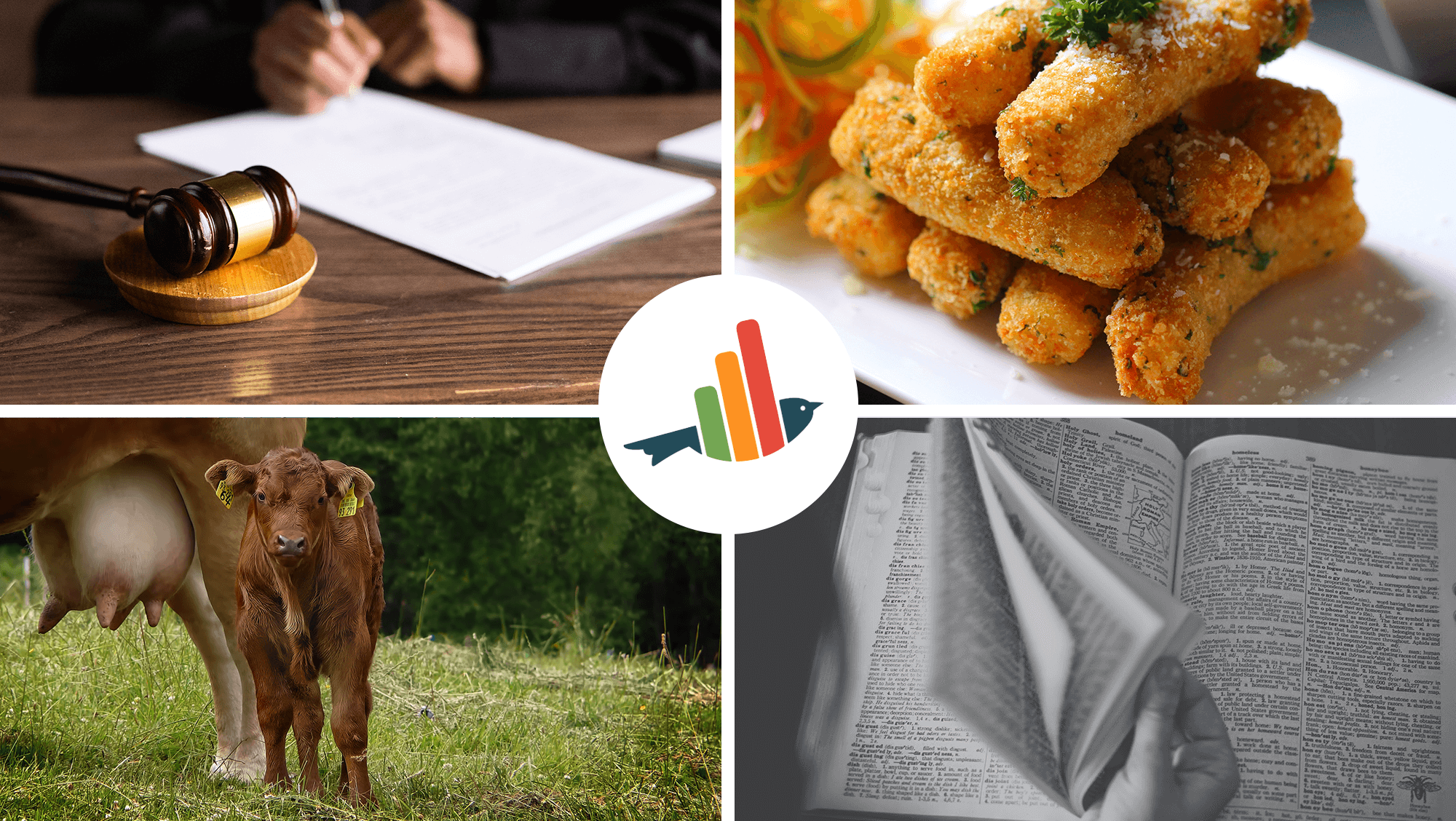 Faunalytics published three new study reports: Going Vegan or Vegetarian: Barriers and Strategies on the Path to Success (the third report of a longitudinal study), Local Action for Animals as a Stepping Stone to State Protections, and Chinese Consumers' Attitudes Toward Animal Welfare: Behaviors, Beliefs, and Responses to Messaging (in partnership with The Good Growth Co.).
They released 2022 updates to their Animal Product Impact Scales and Global Animal Slaughter Statistics, plus new factsheets covering behavior change and effective vegan advocacy.
Over 740 advocates from 42 countries attended Faunalytics' inaugural online symposium, Fauna Connections.
Faunalytics' Research Ambassadors provided customized presentations to organizations in 18 countries and presented at the Animal & Vegan Advocacy Summit, the Aquatic Life Conference, and the Canadian Animal Law Conference.
Faunalytics added more than 100 new study summaries to their Research Library, which now has 5,000+ entries.
They released new episodes of their Faunalytics Explains YouTube series, covering the dairy industry, live animal export, and the exotic animal trade.
Their new Research Glossary breaks down academic jargon into everyday language with examples to contextualize the terms for animal advocacy.
Faunalytics helped facilitate monthly interorganizational meetings to share updates, plans, and knowledge with other researchers in farmed animal protection.
They published their upcoming Research Agenda and are excited to get to work in 2023!
The Humane League (THL)
$90,571 grant

The Open Wing Alliance (OWA), THL's global coalition against battery cages, had its first major win in Japan. Due to THL-led efforts, Toridoll—a Japanese holding company with more than 1,000 restaurants in over 27 countries and regions—committed to source 100% cage-free eggs by the end of 2030. THL hopes this commitment will trigger other Japanese-based corporations to make similar commitments.
The OWA safely resumed in-person meetings, holding summits in Africa, Asia, and Latin America. Over 140 individuals from various OWA member organizations attended. These summits effectively recruit new member groups, build capacity, collaboratively develop and strategize on regional campaigns, and deepen public investment in cage-free work across different continents.
After years of public pressure campaigns and corporate negotiations, HelloFresh (the world's largest meal kit company) released a new roadmap for how it plans to fulfill its 2019 promise to join the Better Chicken Commitment.
THL established and grew the Animal Policy Alliance (APA), a strategic alliance of U.S. organizations driving legislative change for animals in their respective communities. THL modeled this domestic coalition on the growing global success of the OWA. The APA now has 12 member groups, with all participating in its first annual summit this past October.
Wild Animal Initiative (WAI)
$90,571 grant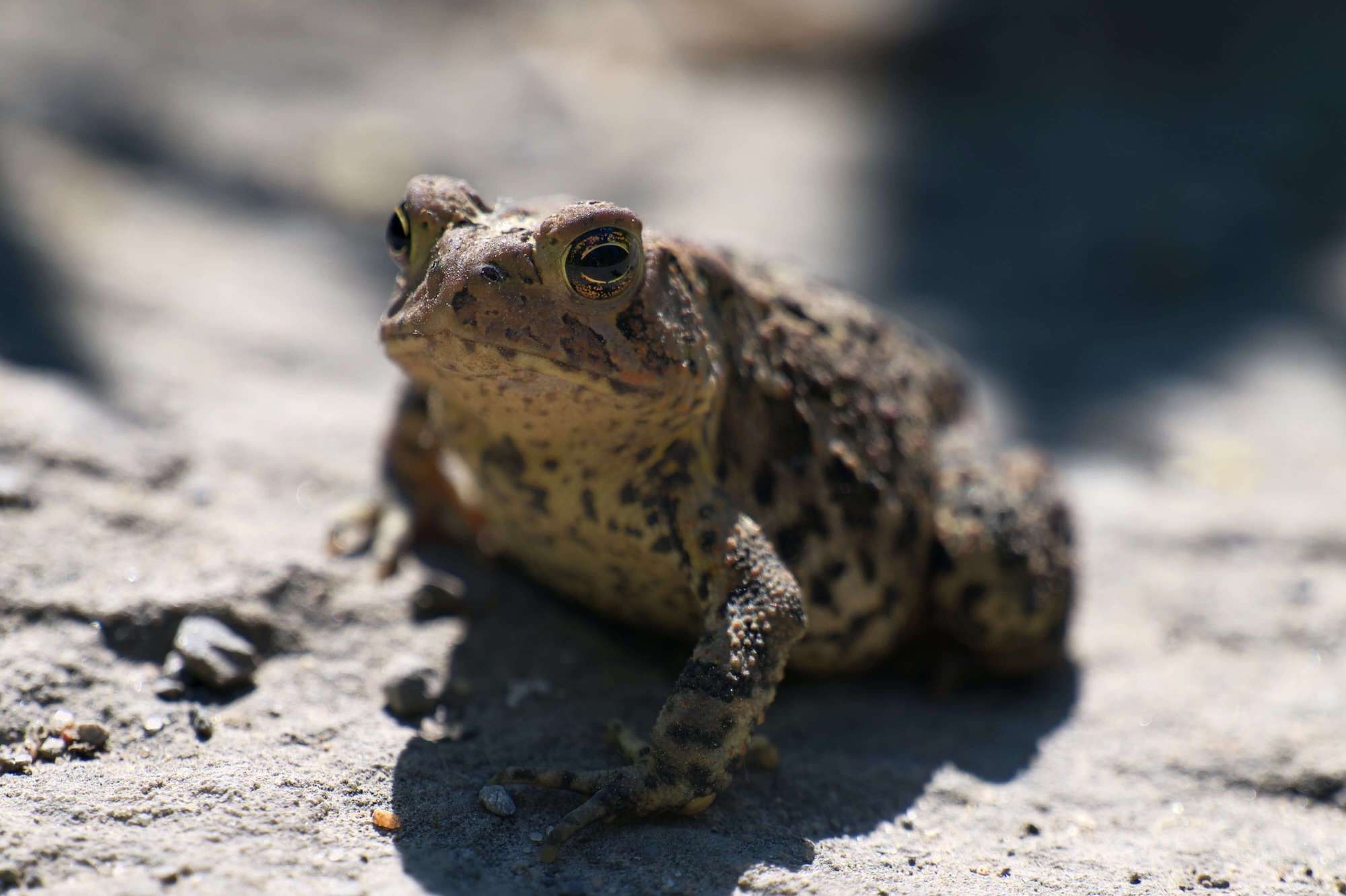 Wild Animal Initiative's science team attended academic conferences, including the Universities Federation for Animal Welfare (UFAW) International Conference, where grantee Melissa Bateson was a keynote speaker. The team also facilitated a workshop on wild animal welfare and the 3Rs (Replacement, Reduction, and Refinement) at the Ecological Society of America Annual Conference.
Wild Animal Initiative hired two Physiology Research Specialists to identify priorities and produce high-quality research about wild animal welfare and two Outreach Coordinators to engage the scientific community and others working in wild animal welfare science.
Their Justice, Equity, Diversity, and Inclusion Committee met in September and December to strategize on various topics, including equitable hiring practices, board compensation, and hiring a consultant to review the equity of their grantmaking program.
They launched their first call for fellowships, which will support early-career scientists with funding and mentorship.
Wild Animal Initiative announced four more projects they funded in 2022, in addition to the first group of grantees announced earlier that year. The projects will explore key research areas, such as how gut microbiome, road noise, and other factors impact the wild animals' wellbeing. They are currently reviewing applications from their second and third calls for proposals.
Wild Animal Initiative's communications team interviewed several grantees from the first round of grants. The interviews are available on Wild Animal Initiative's blog.
They updated their branding to feature an American toad, an animal that undergoes an incredible transformation from tadpole to adult. This is the kind of transformation Wild Animal Initiative hopes for as the wild animal welfare sciences continue to grow.
Standout Charity Updates
Anima International
$31,351 grant
Compassion in World Farming USA (Compassion USA)
$31,351 grant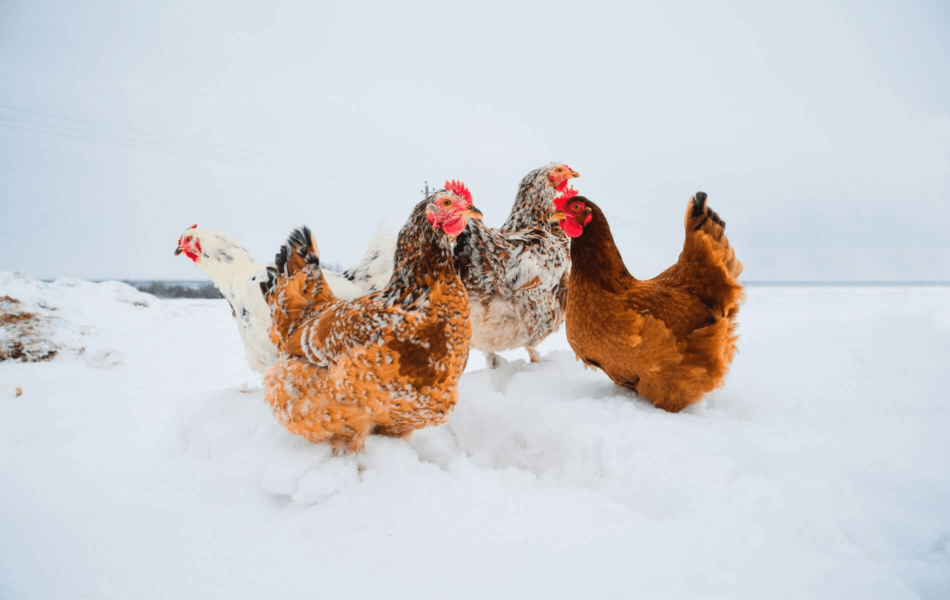 Four of five companies targeted by Compassion USA committed to the Better Chicken Commitment (BCC), promising welfare enhancements for broiler chickens. One of three targeted global cage-free egg commitments was also secured, with others soon to be announced.
The U.S. Working Group for Broiler Welfare (BWG) welcomed 12 new members, supported two companies in developing BCC roadmaps, and will require all members to demonstrate meaningful progress toward the BCC and report publicly by June 2023. Compassion USA guides this group of food businesses as they map out the process to achieve cage-free commitments.
Four food businesses prepared interim statements pledging to report progress toward the BCC in 2023.
The four largest food service providers in North America—Compass Group, Aramark, Sodexo, and Delaware North—now have updated gestation crate policies. (These companies are also members of the BWG.)
The sixth EggTrack report, which demonstrates companies' progress toward cage-free commitments, showed more companies making global commitments than ever before. Of the 118 companies with U.S. or North American commitments, 79 (67%) reported progress. Since the first edition of EggTrack in 2017, the national cage-free flock size has more than tripled from 10% to 35%.
Compassion USA is preparing to publish the fourth ChickenTrack report, with 23 companies reporting BCC progress.
Thanks to campaigns by Compassion USA, 25 states and the District of Columbia now allow the purchase of cage-free eggs as part of the Special Supplemental Nutrition Program for Women, Infants, and Children (WIC). These agencies represent 60% of WIC participants.
Dharma Voices for Animals (DVA)
$31,351 grant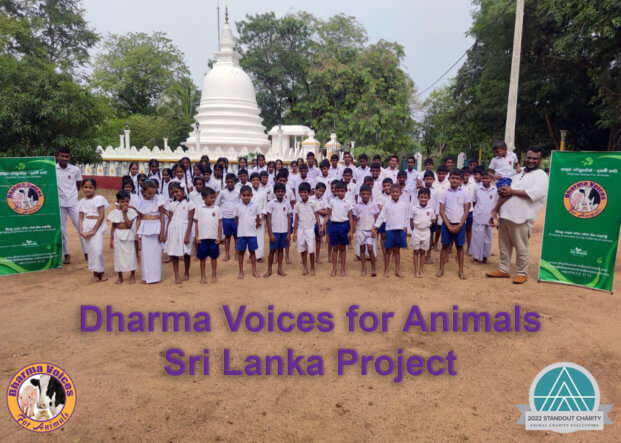 DVA hired Andrea Diaz of Tijuana, Mexico, as their first Operations Director.
DVA partnered with Balanced to launch a new U.S. Centers Project website. They also launched a grant program to provide financial incentives to U.S. Buddhist Centers that are transitioning to serving plant-based meals.
In the second half of 2022, DVA's Sri Lanka Project more than tripled its monthly average of in-person presentations—which encourage people to transition to a plant-based diet—reaching a six-month total of almost 35,000 attendees.
DVA published and released 10,000 copies of their second-edition calendar in Sri Lanka, with a strong message on each page to pass the Animal Welfare Bill. They also launched a second Facebook page dedicated to passing the bill.
DVA's Thailand Project gave 19 presentations at Buddhist temples, including five cooking classes in partnership with Sinergia Animal Thailand. They are also distributing 3,000 Thai-language brochures, which include information about DVA, its staff, and the health benefits of a vegan diet.
DVA began working with an influential vegan monk in Thailand who shares his story about curing his diabetes by going vegan. The monk organizes presentations by inviting high-ranking monks from multiple temples, allowing DVA to advocate dietary change to several dozen leaders at a time.
DVA began offering cooking classes at Phap Van Pagoda in Hanoi, Vietnam. The influential temple has almost finished constructing a second kitchen for the exclusive use of DVA's cooking classes.
Essere Animali
$31,351 grant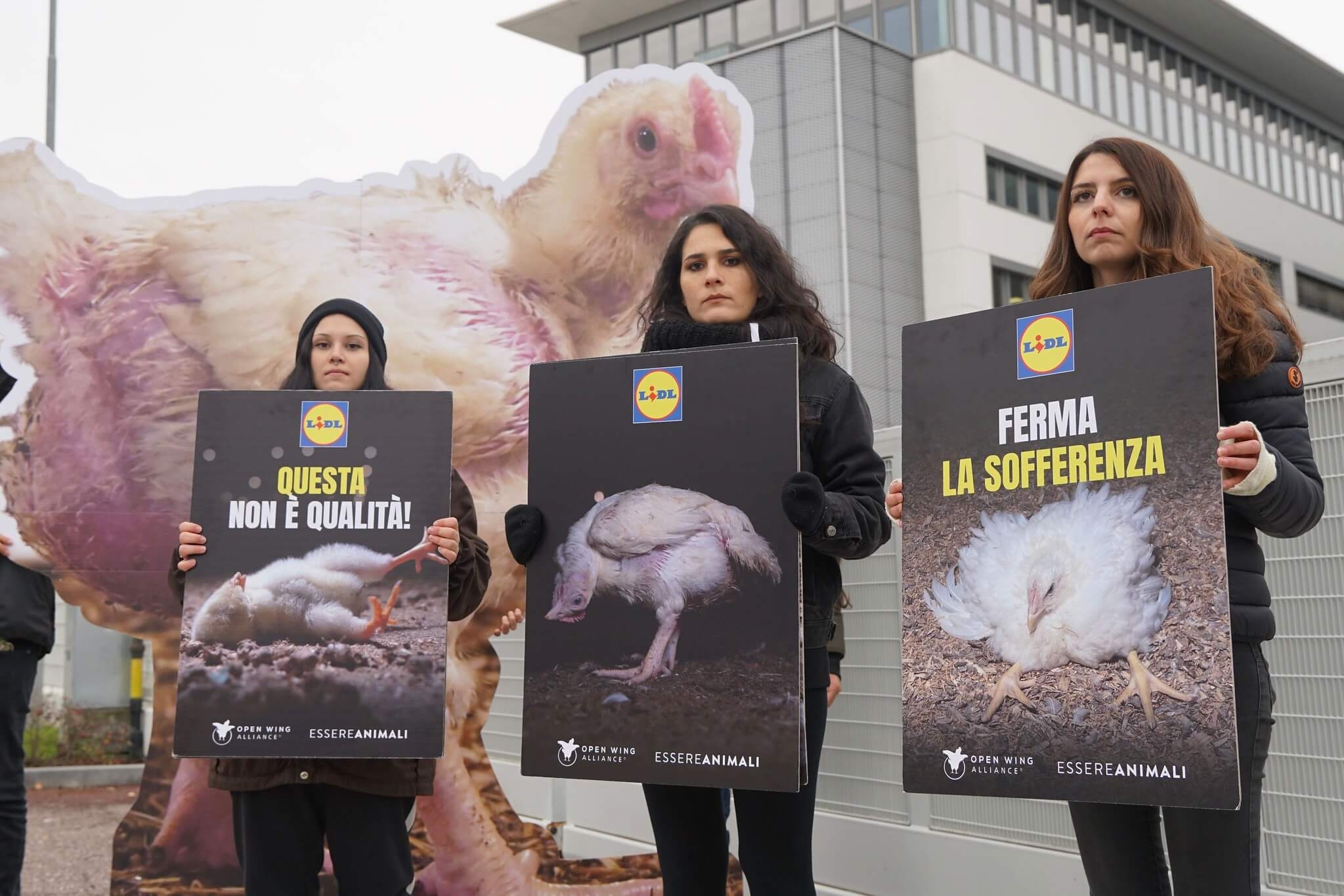 Essere Animali released an investigation into the long-distance transport of lambs from Eastern Europe to Italy, which was broadcast on TV and is part of a long-term project culminating soon with a report to be presented at the European Commission.
They released another investigation into the transport of farm animals during extremely hot days in the summer, pushing the government to take regulatory action.
Essere Animali joined the Open Wing Alliance and co-launched an international campaign asking retailer Lidl to sign the European Chicken Commitment. They also broadcast an investigation of the Italian farms of one of Lidl's suppliers on TV.
They worked with journalists of programs #Cartabianca and Filorosso to show footage of chicken, rabbit, and pig farms to millions of viewers on TV.
As part of the "End the Cage Age" campaign, Essere Animali released a new investigation into caged quail farms and urged the Italian government to support cage-free regulation at the European level.
Essere Animali worked with two universities to increase plant-based options on their menus and launched a campaign asking all Italian universities to make their canteen menus 50% plant-based.
Federation of Indian Animal Protection Organisations (FIAPO)
$31,351 grant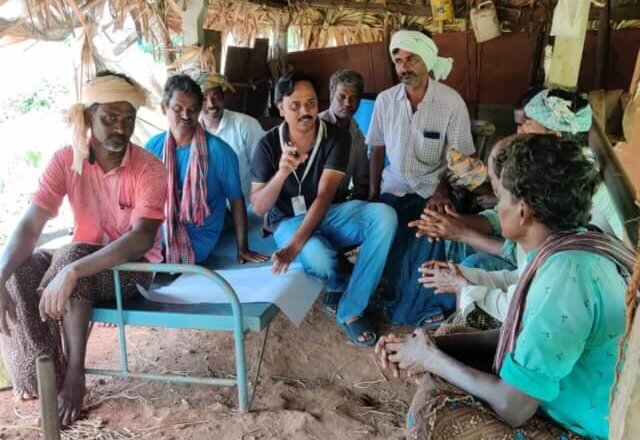 FIAPO's analysis of welfare practices among fish farmers revealed issues such as overstocking, inappropriate chemical and pH levels, and low dissolved oxygen levels. Farmers were most concerned about the lack of quality fresh water, low-quality fish seed, inadequate water treatment facilities, and poor drainage. Based on the analysis, FIAPO developed a participatory aquaculture model that accounts for both farmers' current practices and experts' recommendations but does not compromise fish welfare.
Between October and December, FIAPO conducted eight capacity-building workshops for 80 fish farmers raising approximately two million fishes in Andhra Pradesh.
Preliminary tests that revealed traces of antibiotic residue and a chemical carcinogen on fish samples will inform FIAPO's advocacy to regulate the use of antibiotics and monitor antibiotic residue levels and antibiotic-resistant pathogens in fishes.
Based on their original two-year undercover investigation into cruel calf disbudding/dehorning practices in dairies, FIAPO developed a prescribed method of disbudding in dairy calves with the help of experts. This document will be shared with the Animal Welfare Board of India and other stakeholders so that a more humane method of disbudding is adopted.
Material Innovation Initiative (MII)
$31,351 grant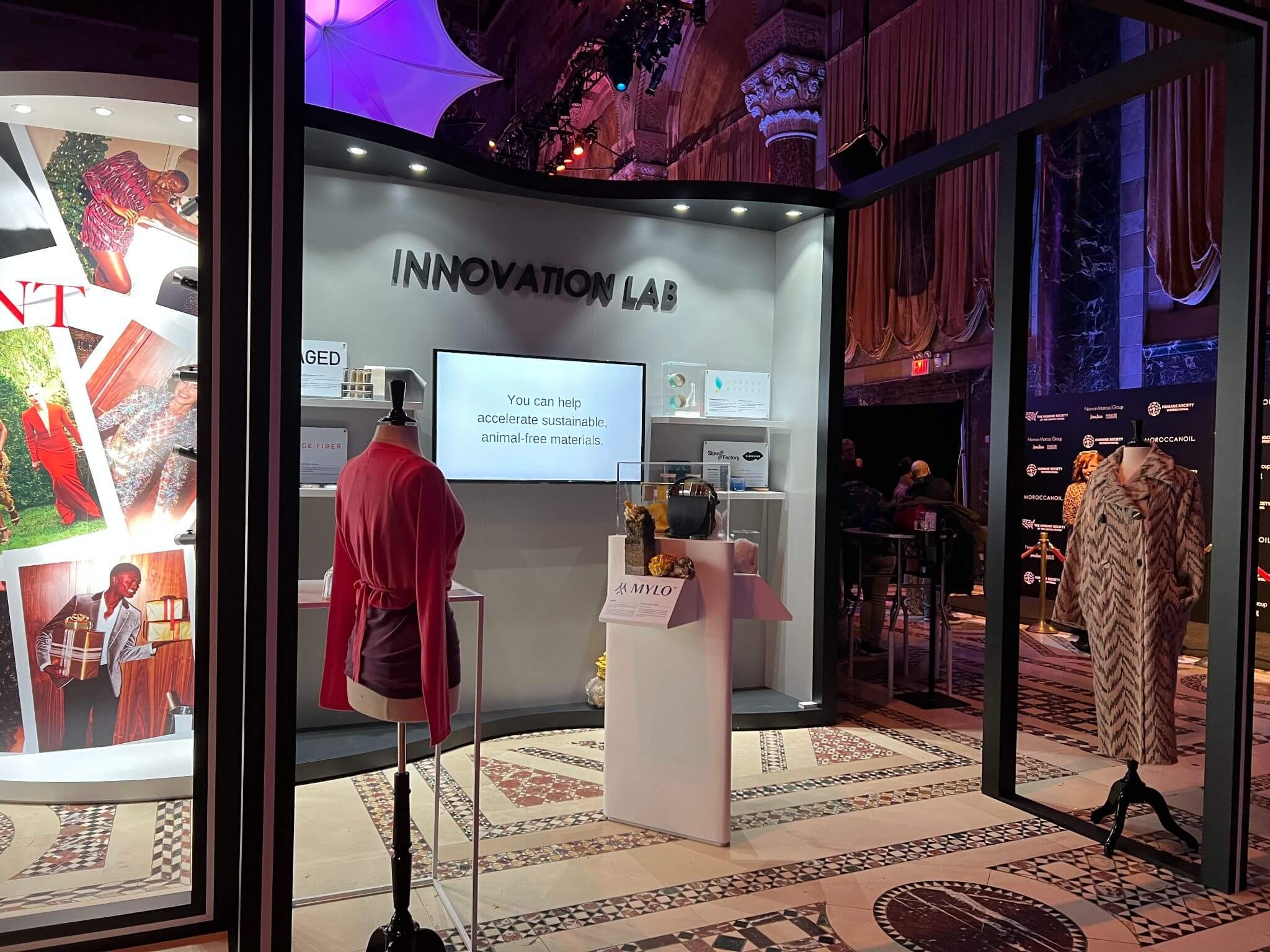 MII expanded their focus to include next-gen alternatives to synthetic materials, owing to their growing understanding of the profound harm synthetics cause to trillions of animals. See this report for details.
MII closely collaborated with GlassWall Syndicate, The Humane Society of the United States, Collective Fashion Justice, David Kaplan's Lab at Tufts University, and The Biomimicry Institute.
MII's Environmental Data Coalition recruited 44 stakeholders who are committed to addressing the industry's sustainability evaluation challenges.
MII's new website provides resources to help audiences engage in next-gen research, investment, and industry; offers open-access scientific, technological, innovation, and brand engagement content; and posts events and other networking opportunities.
MII launched an improved, user-friendly Innovator Database (featuring nearly 120 companies and more than 130 materials) to support the growth of the next-gen material industry. They also launched a Fundraising Database and an Investor Database to increase their efficiency at matchmaking between fundraising startups and deal-flow-seeking investors.
MII's inaugural Chief Partnerships Officer, Elissa Rosen, is establishing MII as a vital resource in supporting brands' transition to next-gen materials. Since joining in September, she's interviewed more than 40 industry professionals, compiled a list of their greatest needs, strategized with other experts about how MII can best serve brands, and developed a paid brand consulting model.
Mercy For Animals (MFA)
$31,351 grant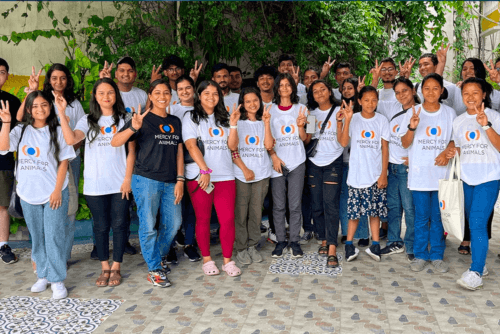 MFA played a key part in policy advancements, including state bans on the cruel confinement of pregnant and mother pigs in India, cage-free commitments in Brazil, federal bill language that could bring plant-based meals to the U.S. military, and the introduction of groundbreaking legislation that would increase industrial animal agriculture's accountability.
MFA hosted a volunteer event in India, expanded plant-based options at a seafood restaurant and a hotel chain in Brazil, and brought MFA's message to New York's Times Square in the U.S. They were also active at COP27 and the first annual Animal & Vegan Advocacy Summit.
MFA released two investigations exposing the disturbing reality of U.S. factory pig farming, and a recent MFA investigation inspired celebrity-powered action for chickens.
In Canada, MFA released the second edition of the Canada Animal Welfare Scorecard.
The MFA Transfarmation program awarded its first three research and innovation grants to help farmers start pilot operations to transition from raising animals to growing plants.
MFA ended 2022 by advocating for animals on the Brazilian political stage, spreading their message during NFL games, expanding and increasing the transparency of cage-free commitments made by companies around the globe, and exposing animal cruelty in Brazil.
New Harvest
$31,351 grant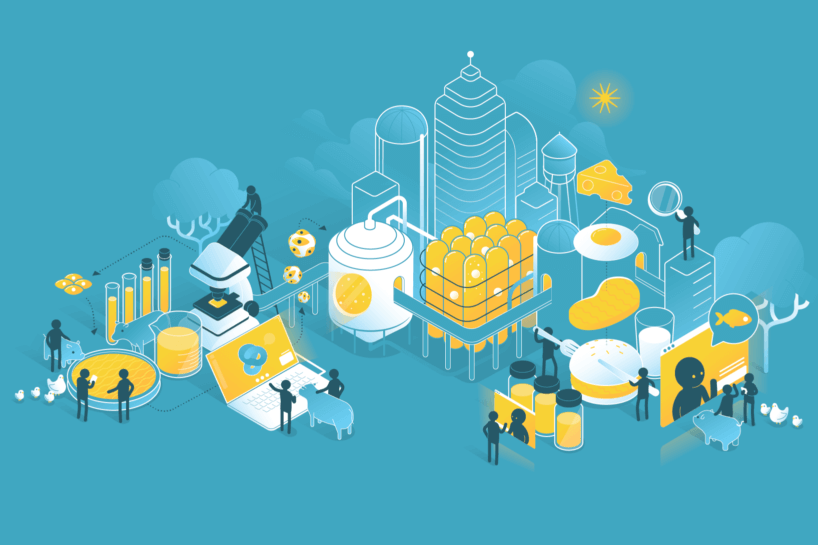 The New Harvest fellowship supported 22 scientists advancing cellular agriculture around the world.
The New Harvest Cellular Agriculture Challenge Grant funded seven new projects from early-stage researchers around the world. Projects aim to transform the field in creative ways, from 3D printing Wagyu steak to establishing cultured protein manufacturing in developing countries.
New Harvest launched two new entities: New Harvest Canada, to deepen New Harvest's work building critical infrastructure in Canada, and Stichting New Harvest Netherlands, a launching point for New Harvest's work in Europe. The three entities will work closely together, with each providing a critical lens into their respective region.
Alongside CULT Food Science, New Harvest announced the development of the Institute of Cellular Agriculture at the University of Alberta, which has demonstrated world-class excellence in agricultural and biotech research. The site of the proposed institute, Agri-Food Discovery Place, is one of the few facilities that is equipped for cell culture, large-scale fermentation, and food science under one roof.
In collaboration with Vireo Advisors, New Harvest held interviews and workshops with regulatory scientists from around the globe to identify research priorities for cultured meat safety assessment. This initiative will help alleviate potential bottlenecks to bringing safe and trusted cultured meat products to market.
New Harvest launched the OpenCellAg Repository—a subject matter repository to support the open sharing of cellular agriculture research.
New Harvest staff and collaborators published a call to action in Nature Food's special issue on cellular agriculture. The article spurred discussion on the need for a mission-based approach to technology development to ensure cultured meat achieves its intended benefits for animals, people, and the planet.
Sinergia Animal
$31,351 grant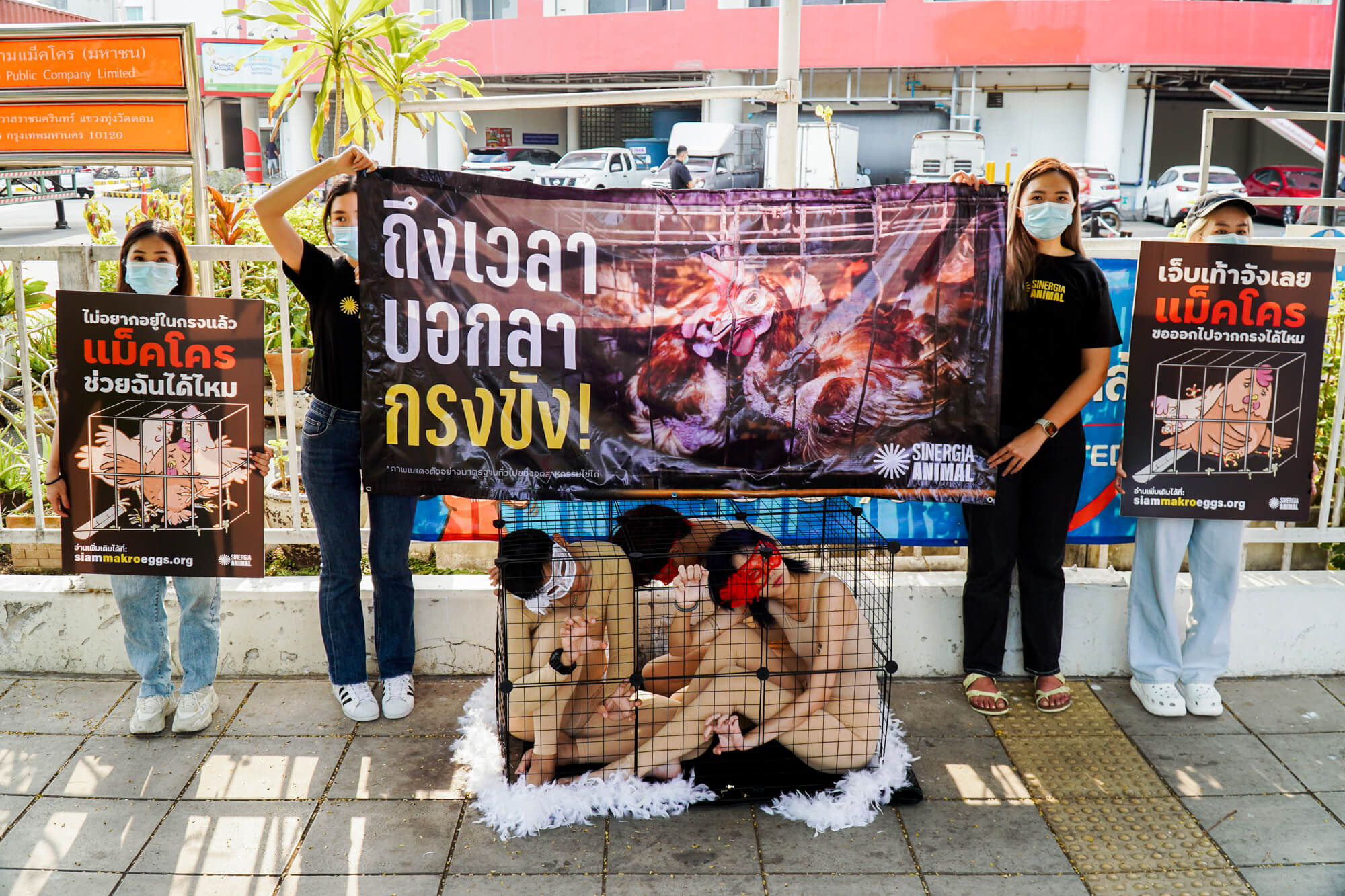 Sinergia Animal helped secure 17 corporate cage-free egg commitments—two in Asia, nine in Latin America, and three international ones—and two pig welfare commitments banning mutilations and the continuous use of gestation crates in Brazil.
They published two new supply chain investigations. In Argentina, their investigation highlighted the terrible conditions in which eggs sold by Cencosud, a leading supermarket chain, are produced. In Chile, another investigation revealed the appalling conditions of egg production among Walmart's egg suppliers.
In Asia, Sinergia Animal carried out demonstrations asking Siam Makro, one of Thailand's largest retailers, to announce a cage-free commitment. In Indonesia, they organized a store-front protest against Subway and demanded a national cage-free commitment.
In Latin America, activists protested in the streets of Lima, Peru, asking Cencosud to adopt a cage-free commitment. They also performed a FlashMob on the streets of Santiago, Chile, asking Walmart to adopt a cage-free commitment.
Sinergia Animal launched the third edition of its cage-free tracker report for Latin America, with the participation of 32 companies, a 23% increase compared to 2021.
Sinergia Animal's team contributed to a paper with feedback from the NewClimate Institute and participated in a dialogue with NGOs about the alignment of development banks with the Paris Agreement, which the InterAmerican Development Bank organized.
Thirteen new institutions in Argentina, Colombia, Indonesia, and Thailand committed to implementing Sinergia Animal's institutional meat reduction program, "Nourishing Tomorrow." Together, they have the potential to replace animal products with plant-based alternatives in 235,000 meals, saving over 200,000 animals per year.
More details about Sinergia Animal's latest updates can be found in their 2022 Year in Review.
Sociedade Vegetariana Brasileira (SVB)
$31,351 grant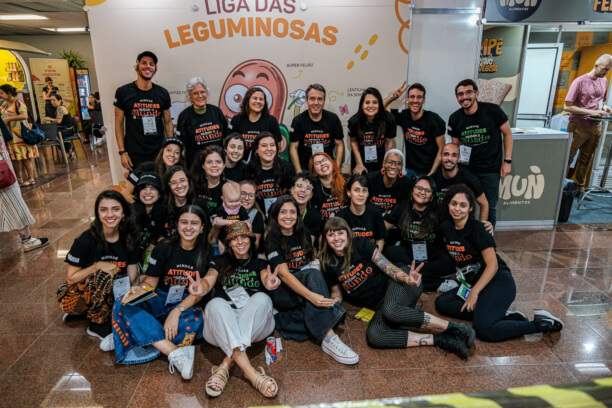 SVB hosted Vegfest with over 7,000 attendees, 29% of whom were vegan. During the event, SVB held a paid congress with 51 lectures, 88 speakers, and 1,000 attendees. Free activities included culinary demonstrations, a vegan fair with over 100 exhibitors, and a thematic Escape Room about laying hens.
SVB held a workshop for staff about racism, racial justice, and equality.
They purchased software to facilitate management of SVB's membership and vegan labeling services.
They created two seven-day vegan meal plans for different budgets and 43 meal preparation videos on YouTube.
SVB collected the signatures of 72 Brazilian politicians who committed to promoting vegetarianism as an ethical, healthy, and sustainable diet.
Vegetarianos Hoy
$31,351 grant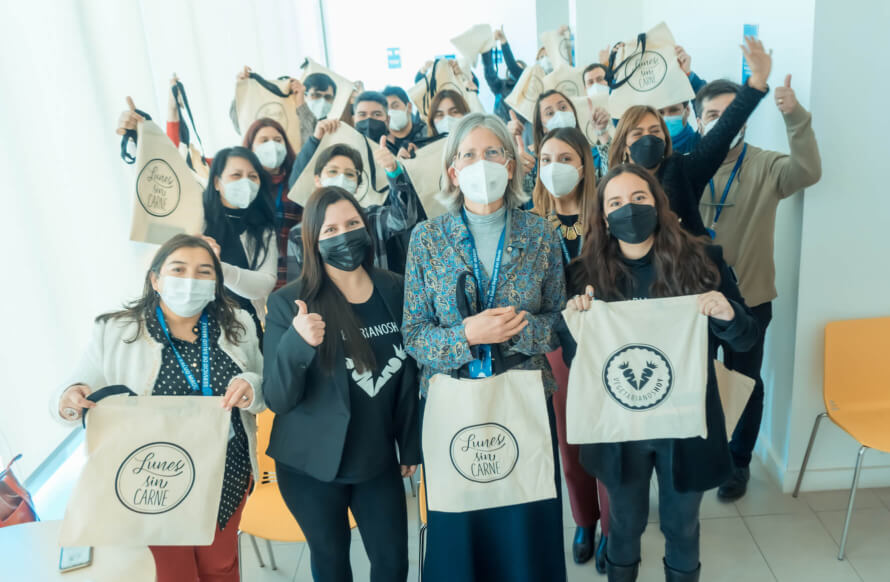 Vegetarianos Hoy helped launch vegan options at Pasta Bar in Argentina and Café Pascucci in Chile. In collaboration with Quinta SA, they also helped launch the first vegan cake in Chilean supermarkets.
In collaboration with the International Vegetarian Union, Vegetarianos Hoy launched the Spanish-language version of the Vegan Nutrition Guide for Adults, which educates health professionals on providing nutritional care for plant-based patients.
Vegetarianos Hoy's CEO, Ignacia Uribe, was elected to join the Civil Society Council of Junaeb, the Chilean Governmental Entity in charge of providing food to all public schools in Chile. Vegetarianos Hoy is looking forward to having more participation and achieving changes in the food served to children and adolescents.
Chilean public health institution SEREMI de Salud del Maule joined Meatless Mondays, inviting all public workers to learn about the impact of animal product consumption and participate in the campaign.
In Colombia, Senator Andrea Padilla joined the Plant Based Treaty and collaborated with Vegetarianos Hoy on a Congressional bill to ban bullfighting.
In Chile, Vegetarianos Hoy participated in the Agriculture Commission's discussion of a bill to prevent labeling plant-based products as meat. The discussion is still ongoing.
In October, No Son Muebles—a proposal and campaign by Vegetarianos Hoy to classify animals as sentient beings under the Chilean Civil Code—was approved in the Environment Commission of the Chamber of Deputies.
xiaobuVEGAN
$31,351 grant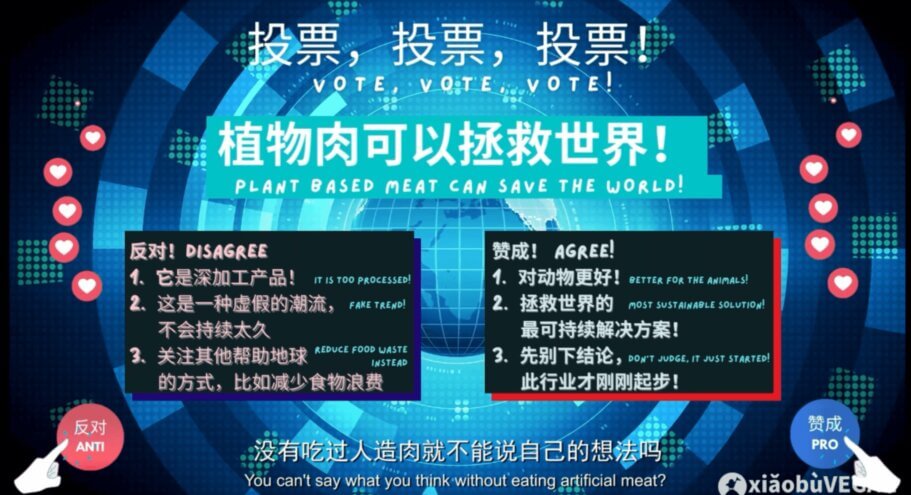 If you are inspired by these achievements, please make a donation to support ACE's Recommended Charity Fund. Your gift today will help reduce future animal suffering. Thank you!