In our roundtable blog series, we ask contributors to provide their points of view on complex topics or unsettled questions. We hope that this approach will help us to integrate and learn from multiple perspectives on animal advocacy.
Introduction
We believe that the animal advocacy movement should work to better integrate diversity, equity, and inclusion into its values. An important first step is for animal advocates to actively support other movements, without expecting anything in return. This includes making our organizations and groups welcoming and inclusive for people from marginalized communities, while explicitly addressing issues of human oppression. As all forms of human and non-human oppression are interlinked, efforts to combat speciesism will be most successful if they also address issues of human oppression. In fact, we think the animal advocacy movement may never achieve widespread change without engaging broader swaths of the population and building coalitions with other justice movements.
We asked some informed animal advocates for concrete examples of ways that people in the animal advocacy movement can support other movements. The following people contributed to this post:
We're grateful to our contributors for offering their unique perspectives on supporting other movements. Emilia describes her experience as a trans activist for animal and LGBTQ+ liberation. Michelle advocates for the interconnectedness of social justice movements. She now serves as the Managing Director of Better Eating International, which was founded in part to connect veganism to other movements. Tyler is a philosophy PhD student and a former fellow at the NIH Department of Bioethics. KR is a Latinx activist and organizer who co-founded La Raza for Liberation to empower other Latinx activists and communities.
Please feel free to discuss our contributors' thoughts—and to share your own—in the comments!
---
Emilia Cameron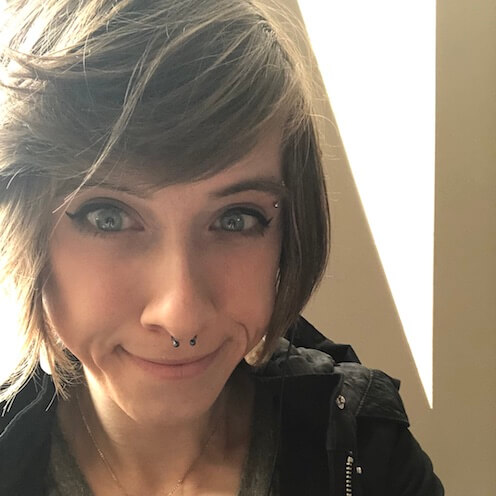 Campaign Specialist, Mercy For Animals

Emilia was a Research Intern for ACE in summer 2018, and now is employed as a campaign specialist in the U.S. and Canada for Mercy For Animals. She holds a bachelor's degree in geology and a master's degree in isotope geochemistry. She has a background as an activist and organizer in the areas of LGBTQ+ liberation, labor union rights, animal advocacy, and cooperative development. Pronouns: she/her.
Why should animal advocates support the LGBTQ+ liberation movement?
I believe it is incredibly important for animal advocates to support other social movements. I would suggest that our support of the LGBTQ+ liberation movement is one of the most pressing. When I talk about transgender and LGBTQ+ liberation, I don't mean the "gay rights" movement, known as the movement with the goal of legalizing gay marriage. I mean radical support and inclusion of all LGBTQ+ people, transgender people in particular. Trans people face an incredible number of barriers in receiving necessary medical care, accessing public facilities, and even, arguably, being granted personhood.
The current treatment of trans men, women, and genderqueer/non-binary individuals has remarkable similarities to the treatment and value of nonhuman animals in our society. This is why I, as a trans woman, feel a vested interest in remaining an animal advocate committed to advancing both causes.
Personhood
Transgender people have limited protections, rights, and access to benefits at the federal, state, and local levels that cisgender people take for granted.
According to the Human Rights Campaign, only 13 states prohibit trans exclusions in health insurance plans. Up until recently, I lived in Wisconsin, where as a state employee, my healthcare needs were explicitly refused. In my opinion, this implies that transgender people are not deserving of healthcare, and thus their health, continued existence, and personhood is of limited value to society.
As we're all well aware, nonhuman animals similarly struggle for basic, legal recognition. Speciesist notions lead to the idea that they are not deserving of their basic right to life. Transphobic notions lead to the idea that I and others like me are similarly undeserving.
Transphobia
Given the lack of positive visibility of transgender people in the media (e.g., most depictions of trans women are as serial killers), in politics, as celebrities, etc., and the lack of protections described above, it's not surprising to find that transphobia creeps into every aspect of society. This is the case even amongst supposedly progressive social movements, and the animal advocacy movement is no exception.
The uterus and other "female" reproductive organs are often thrown around as symbols of "feminism." However, not all women have uteruses. This includes cisgender women, e.g., those who have had hysterectomies, along with all transgender women and some intersex people socialized and raised as women. The insistence on this imagery is part of a conservative branch of feminism, whose adherents identify themselves as "gender-critical" radical feminists," but are better described as TERFs (Trans-Exclusionary Radical Feminism). This type of feminism has no place in 2019. The only feminism that should move forward is one that acknowledges the interconnected nature of oppression, and one that actively encourages the inclusion of trans women rather than explicitly excluding us. Similarly, the only animal advocacy movement that will move forward is one that supports an inclusive, intersectional feminist praxis.
I had a recent encounter with a woman at the Animal Liberation Conference wearing a "pro-feminism and veganism" t-shirt that she designed, with a prominent uterus on the front. It made me particularly uncomfortable, because I had seen her original Facebook post about the shirt, where many people rightfully claimed that the design was transphobic and harmful. She was thus fully aware of the impact of wearing this shirt. I ended up leaving the all-day training I was in to decompress. Later, my friend (a transgender man) and I sent her a Facebook message mentioning our discomfort. She responded that the shirt included a connection that was common for a lot of advocates to make with feminism. However, the connection between feminism and veganism does not require the image of a uterus, and it does not justify actively causing harm to an entire subset of women.
Moving Forward
I encourage all animal advocates to critically consider their messaging. When we talk about cows and the dairy industry in particular, we cannot claim that there is an inherent "female" set of reproductive organs. When we do this, we cause appreciable harm to a significant population of people. This sort of messaging "others" trans women (and often trans men as well), making our bodies appear monstrous and our rights seem unimportant, which leads to the disproportionate levels of violence committed against us, especially trans women of color. It may seem like a small choice of words day-to-day, but the individual impact on people like me is incredibly significant.
We have a choice in our movement as animal advocates: we can build off a transphobic society and further encourage violence against trans people, or we can build an inclusive movement that critically evaluates its messaging and actively encourages adherents to support the LGBTQ+ movement. In my eyes, it's liberation for all of us or liberation for none of us.
KR Vargas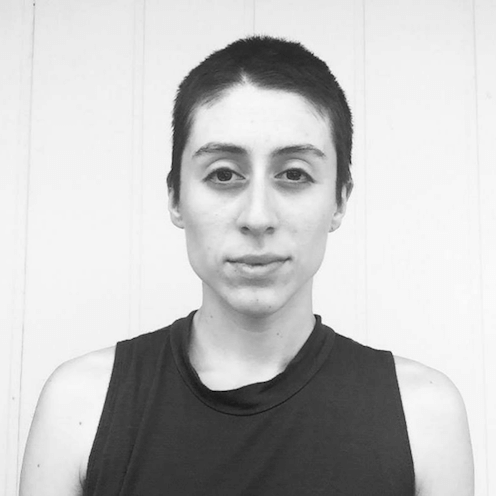 Co-Founder, La Raza for Liberation

KR (short for Karla Rosa) Vargas is a Latinx grassroots organizer and co-founder of La Raza For Liberation, a nonprofit organization that empowers Latin American activists and communities in the U.S. within and beyond the animal rights movement. Vargas has over 10 years of experience speaking in front of an audience, and has traveled across the country and overseas working in community development, conflict resolution, human rights, sexual and domestic abuse, mass incarceration, animal rights, and food justice. Pronouns: they/them.
Supporting "other" social justice movements is less about doing extra work, and more about changing the way you work.
Here are four concrete ways you can work in solidarity with other social movements.
Hire Us…
This one is really quite simple: hire the folks who have the knowledge and/or experience. You can support women by giving women leadership positions. You can support people of color by doing the same. Recognize that someone's experience as being marginalized is just as valid and important, if not more so, as someone with a PhD. Recognize the systems in place that make it difficult for marginalized people to get PhDs. Recognize someone's activism in another movement as an opportunity for your organization or group to gain an insightful perspective. When you hire us, you are raising our voices, giving us a chance at breaking the cycle of generational poverty, and creating an opportunity to move more progressively forward.
…And Take Our Ideas Seriously
It's not enough to just hire a marginalized person. You have to be willing to listen to and give us the floor to put our ideas into action. This means allowing us to challenge the status quo without rejection or retaliation. This means giving us support staff, funding, and appropriate measures of success. This means doing things that might feel "risky," or in other words, things you haven't done before. Remember to trust your new hire, and their experience and perspective. That is why you hired them in the first place!
Collaborate
Take a look at who you normally collaborate with. If you find that they are all in animal rights, it's time to get more creative. Reach out to your network and connect with folks in other movements. One of the best ways to get your foot in the door is to offer your support. This can be as simple as providing vegan food for one of their upcoming events. Once you establish a respectful relationship, you'll gain great insight on how you can be more effective within their movement, and be able to collaborate on larger campaigns and projects. Other activists and organizations are important, if not more important, audiences to reach because they will share your mission with their audiences—if they feel supported.
Educate
You probably already train or educate your staff, volunteers, and/or community on subjects related to your mission. (If not, I strongly recommend you do—no one ever knows everything about animal rights or veganism.) If you already have the infrastructure for workshops or training sessions in place, then all you have to do is expand the content. Invite and hire guest speakers who are experts in their field. Show your staff that you stand in solidarity with other social issues, and give them the tools they need to begin to reflect and challenge themselves to be better activists. You can also consider providing them with a book of their choice on a social justice topic not related to animal advocacy, for free. If attendees question how these issues relate to animal rights, remind them that we all live on one planet, and what affects some of us will always affect all of us. Challenge them to find their own connections, and bring those to a discussion group.
Michelle Rojas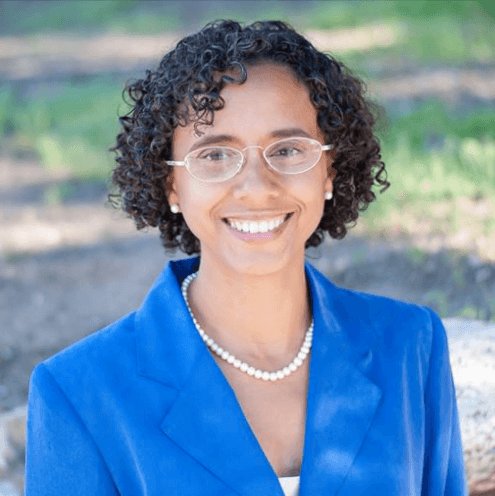 Managing Director, Better Eating International

Michelle Rojas is the Managing Director of Better Eating International, an organization delivering customized and persuasive vegan education. Her work is focused on the interconnectedness of issues, and manifests her commitment to fight intolerance, hate, and apathy on all fronts. In addition to vegan activism, she advocates for racial justice, gender equality, poverty eradication, and disability rights. She has a Master's in Biology from Caltech and a Master's in Business Administration from USC. Pronouns: she/her.
Better Eating was created in large part because our founders recognized the importance of placing veganism in context with other human struggles and concerns. Members of our remote team are passionately involved in their local communities. Those personal experiences outside the animal rights movement help us make educational vegan content that genuinely connects with audiences who feel pain in their own lives because of racism, sexism, poverty, limited or no access to healthcare, and many other forms of oppression.
Single issue advocacy is a waste of time and expertise.
In the words of Audre Lorde, "we do not lead single issue lives." In order to become normalized, animal advocacy must take place in context with other human struggles. What's more, animal advocacy will grow stronger, faster, when we use our energy and resources to connect authentically with other social justice movements. History has shown us that when we parcel out complex issues, the most we can achieve is stepwise, limited success. To truly create lasting transformational change, we must embrace complexity, not shy away from it.
If you currently work or volunteer at an animal rights organization, aim to incorporate your passion for human justice into your animal advocacy efforts; advocate within your organization for solidarity with other social change movements. Use your your organization's social media platform to help your supporters learn about and understand human manifestations of oppression, encourage them to get involved in their communities and engage with other social justice organizations.
Learn about what is alive for others, especially if it doesn't affect you personally.
There is so much happening around the world every day. Be curious about other people, other places, other issues. Read! Skimming social media headlines doesn't cut it. Read your local newspaper to find out about your immediate community. Besides, investigative reporting happens at the local level—support the journalists doing the heavy lifting! Read news from sources outside the United States—oh, what a different perspective they offer! And don't forget to read other periodicals and historical nonfiction.
Practicing empathy will enable you to be open to and consider other people's perspectives in full. If you are lucky to have people around you who want to share their experiences with you, listen intentionally, without thinking about how their story affects you directly. If you ask questions, do so respectfully. Do not tell people how to solve their problems. Instead, ask what kind of help or support they seek. If you decide to engage further, do so on their terms, not yours.
Don't reinvent the wheel—connect with existing groups instead.
If a particular justice issue piques your interest, find out which organizations are already doing work in that space. Ask how you can support their work. You could use your social capital to amplify their message and raise awareness within your network. You could contribute financial, technical, or other resources. You can make connections between power brokers—who do you know that can help significantly? Volunteer with low-level tasks, both to learn and to free up their leadership for strategic work. Some social justice groups sell products and services to fund their charitable work—buy from them!
I support several organizations that do great work in my neighborhood, my city, and beyond. Organizations such as Homeboy Industries, Echo Center, Union Station Pasadena, and Equality California inspire me to connect deeply with my immediate neighbors. Others, such as the Ella Baker Center, ACLU, and The Sentencing Project help me understand my place in the larger movement toward global justice. Imagine what we can accomplish if everyone picks just one social justice organization to get involved with and support!
Do all of the above because it's the right thing to do. Period.
As you engage wholeheartedly, without expecting anything in return, you may begin to realize that all forms of oppression share the same roots.
What's more, I hope all of us come to realize that unless we work to eradicate all forms of oppression simultaneously, even if we succeed in making progress against some forms of it, those shared roots will live on and sprout again as soon as we look away, even for just one second. We can accomplish great things if we band together as we work toward justice.
Tyler John1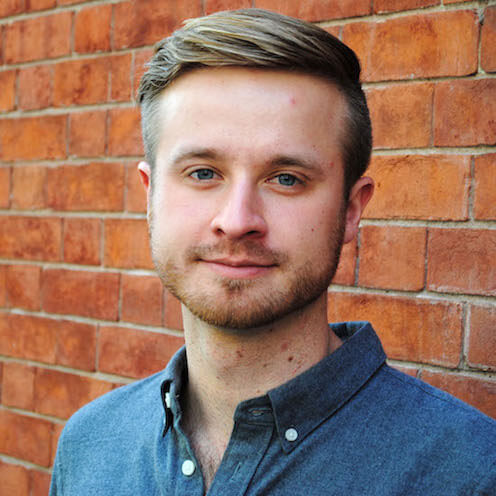 Philosophy PhD Student, Rutgers University

Tyler John is a PhD student in philosophy at Rutgers University and a former fellow at the NIH Department of Bioethics. His current research focuses on moral offsetting, moral status, philosophy of disability, long termism, and the obligations of the state to nonhuman animals and future sentient beings. He's an author on the recent Philosophers' Brief on Chimpanzee Personhood and is involved in the EA community in various ways. Pronouns: he/him.
The animal rights movement, along with several of its key figures, has a long and checkered history of putting disabled lives at risk while doing very little in the way of showing up in solidarity with disabled people2 and the disability rights movement. From our eagerness to employ reductive and incautious comparisons between disability and animality to our advertising relying on representations of disability as fearful and tragic, our community has made significant mistakes which call for repair. Moreover, our community, like many other communities, continues to participate in and reinforce ableism in our organizing and advocacy and in the day to day. Many of us want to do much better than we have, and by giving a little time, energy, humility, and care, we can. To make our work more inclusive, we can strive to i) resist ableism in our frames and interpersonal interactions, ii) make our communities accessible and accommodating, and iii) build communities around self-care and sustainable advocacy.
Resisting Ableism in the Day to Day
Advocates in the AR community have a fairly restrictive and limited understanding of disability and ableism. To better support disabled people, disabled activists, and the disability rights movement, it helps to improve our understanding of the ways ableism shapes society and our perceptions of value. This means doing a bit of homework. Read up on the models of disability and the debate between them, taking care especially to understand the social model of disability, the influential idea that many disabilities are not setbacks in and of themselves, but frequently become setbacks only in a society which has been designed solely for and around the needs of nondisabled people—as well as the idea that, as a consequence, failure to create a universally designed space which provides access to all people whether or not they have a disability is a form of positive discrimination.
Learn to accept disability as a natural, normal, and neutral part of human difference. Aspire to stop conflating disability and tragedy. Many disabled people flourish, not in spite of but because of their disability.
While we work to improve our understanding of ableism and the lives of disabled people, we can also work to avoid perpetuating ableism in our interpersonal interactions. We can learn to avoid framing disability as an individualized personal struggle and disabled people as "inspiration porn" for nondisabled people. (And that includes nonhuman animals!) We can learn to resist stripping disabled people of their agency by infantilizing them. We can learn to avoid stigmatizing disability by making our language more inclusive and by meeting disabled folks where they are at, turning a critical eye on the assumptions we have about what disabled people should look like and how they should act.
Finally, we need to find ways to make our advocacy inclusive and antiableist. This means recognizing the horrific history of the dehumanization of disabled people and avoiding simplistic, reductive, and appropriative comparisons between nonhuman animals and disabled humans. For example, animal advocates sometimes draw comparisons which flatten the many differences within and between these groups, ignore the work of disabled theorists at the intersection of animal and disability liberation, and treat ableism as a past oppression that we can study instead of an ongoing oppression that we must resist. This kind of comparison risks doing more harm than good. In contrast, advocacy that recognizes the similarities as well as differences across individuals and oppressions, amplifies the voices of marginalized theorists studying intersections between human and nonhuman oppressions, and recognizes the ongoing nature of human oppression can do less harm and more good—though it takes time, energy, and humility to learn to do this well.
Making our advocacy inclusive also means decentering advocacy strategies that celebrate conventionally able-minded capacities such as intelligence and self-awareness as the bases of moral concern, as well as consumer advocacy strategies that mistakenly treat peak health and physical fitness—invariably conceptualized in conventionally able-bodied ways—as necessary for living well. And, returning to our point about inclusive language above, it means avoiding framing meat-eaters, farmers, and industry as "crazy," "insane," and "psychopathic," frames which associate disability with danger and seriously misidentify the real obstacles we face as a movement.
Accessibility and Accommodation
Animal advocacy communities can better include disabled people by improving accessibility and accommodation. This includes avoiding architectural discrimination (by hosting events in buildings with ramps, power-operated doors, and elevators, if necessary, and near accessible public transit stations), accommodating people's nutritional needs (by including a variety of food and drink for people with dietary restrictions), hosting low-scent events, and using photo and video captions on social media and sign language where possible, since such accommodations are necessary to give disabled people the choice to be a part of our community at all. (Mobilization organizers: follow these guidelines.) However, to truly be an accessible community we must also make our activism itself more accessible.
As animal advocates, we want to mobilize as many people from as many backgrounds as possible. This means reducing the barriers for participation in our movement by expanding our conceptions of what counts as activism. We need to recognize that not everyone can or should walk and stand for prolonged periods of time, that not everyone can or should sustain a perfect vegan diet, and that not everyone can or should devote hours upon hours of time to advocacy, making space for creative, alternative visions of advocacy within our movement. There is nothing intrinsically better about doing activism in the street rather than on the phone or the internet, so we need not celebrate one while stigmatizing the other.
Accessibility and accommodation push us towards building a loving, supportive, positive, and pluralistic advocacy community, rather than a prescriptive, critical, adversarial, and monistic advocacy community, which is something we all should be eager about doing anyway.
Finally, we must center oppressed people in our movement, including disabled people: in our conferences, in our leadership, at our organizations, and in our advocacy. By centering and promoting advocates for nonhuman animals with marginalized life experiences, we can resist speciesism and other relationships of dominance at the same time. And until we do so, we will fail to root out oppression that comes from within our own movement.
Self-Care and Sustainability
The other side of doing advocacy well is prioritizing self-care to prevent burn-out and make our work sustainable. Self-care helps all of us, especially people with external barriers. This includes disabled people, who sometimes additionally feel pressured to go above and beyond the call of duty to prove themselves in an ableist world that expects them to be either incompetent or "super" all the time. To support disabled people, other oppressed people, and everyone else, we need to be a movement that takes seriously the need for rest, recuperation, and integration, recognizing that this need can and should look very different for every single person.
In practice, this means creating peer support spaces for advocates wrestling with emotional distress and burnout, assembling self care resources, coping tools, and strategies for advocates to avail themselves of, and building communities that respect the boundaries and stated needs of individual advocates. As an example of what this can look like when fully developed, check out The Icarus Project's excellent work fostering self-care and sustainability for advocates and others with lived experience of mental health issues.
Above all, by taking care and exercising the humility to keep on learning from our mistakes and from one another, we can together create a community and a world that is a kinder, more supportive, and more inclusive for everyone.
---
Some members of the disability community prefer to be referred to as "people with disabilities," "persons with disabilities," "people of difference," or "differently-abled people." Because there is no clear consensus on the best identifying language, I have chosen to use "disabled people" throughout. I respect people's preferences for other identifying language and recognize that this terminology may one day become outdated.