Each year, Animal Charity Evaluators (ACE) publishes a list of goals. This year, to align with our new operating model, we will share our top-level goals for 2021 and offer some of the potential activities we can do to achieve these goals. In efforts to stay agile in our work, we will set quarterly goals internally, assess our progress on those goals at the end of each quarter, and adjust goals accordingly. Here we present our top-level goals for 2021:
Redesign our charity evaluation process and make recommendations using this new framework
Direct funding to effective animal advocacy activities
Assess and monitor ACE's impact
Redesign Our Charity Evaluation Process and Make Recommendations Using This New Framework
Improve Charity Evaluation Process
After publishing our 2020 charity recommendations, our researchers held a series of retrospective meetings. The outcome of those retrospectives—paired with feedback from all staff, board members, and the charities who participated in our evaluation process—helped us to identify six main areas for improvement in our charity evaluation process that we plan to address prior to our 2021 charity evaluations. The areas for improvement are as follows:
Improve the rigor of our charity selection process by establishing more structured information-gathering and decision-making processes and by allocating more time to this phase of the evaluation process
Improve the rigor of our charity recommendation decisions by establishing a more structured decision-making process and by allocating more time to this phase of the evaluation process
Increase the diversity of our evaluation committee to include the viewpoints of underrepresented groups in our decision-making, with an emphasis on improving racial equity
Allocate more time for reading research relevant to our decisions, especially research related to the effectiveness of advocacy interventions in different countries so that the recommendation committee can rely less on personal judgment and better explain claims made in charity reviews
Improve the structure of published reviews and ensure the content of the reviews accurately reflects all criteria and factors relevant to our recommendation decisions
Improve the ways we communicate with and store information we gather from charities to reduce the amount of time and resources required from charities involved in the review process
Additionally, based on community feedback and data gleaned from our website traffic analytics, we plan to redesign the way we present our charity reviews to make the content more accessible to a wider audience and to increase the overall engagement with our reviews. Some tentative plans include reducing the length of the reviews, including more visual content, like graphics and videos, and publishing an interactive, online version of our recommended charity comparison chart.
More details about the areas of improvements we are making for our 2021 charity evaluations will be published in a forthcoming blog post.
Publish Research Briefs
This year, our research team plans to publish short research briefs on high-priority research questions. We will define the process and procedure for completing these briefs, identify and prioritize research questions that will inform our evaluations and grantmaking, and draft and publish briefs as they are completed.
Make 2021 Charity Recommendation Decisions
For 2021, we aim to produce reviews for 15 charities and publish our charity recommendations in November, in advance of Giving Tuesday.
Direct Funding to Animal Advocacy Activities
Direct Funding to Our Recommended Charities
We plan to influence an estimated $13 million in donations to our recommended charities. This includes at least $1 million raised for our Recommended Charity Fund, with biannual grants distributed to our Top and Standout Charities in January and July.
As in previous years, we will offer recommended charities support in their own fundraising efforts by assisting charities with implementing English-language donation web pages and setting up impact-tracking mechanisms, as well as distributing a guide of best practices on how charities can maximize the value of their recommendation.
Direct Funding to Promising Projects in the Movement
Our newest giving option, ACE Movement Grants (formerly Effective Animal Advocacy Fund), has had great success, and we are committed to continuing that success in 2021. This year, we will conduct one round of ACE Movement Grants—instead of two, as in previous years—and distribute grants to selected applicants. Why this change? We think that streamlining the application and granting process to only one round will save time and resources without sacrificing the quality of our grantmaking decisions (see this blog post for a full list of changes made to ACE Movement Grants).
To assess the impact of our grants on recipients and the animal advocacy movement more broadly, we plan to continue follow-up questionnaires with grantees from our third, fourth, and fifth rounds of funding as well as make improvements to our follow-up process to better track our impact.
Direct Funding to Researchers
Our Animal Advocacy Research Fund (AARF) was created in 2016 with the intent to support research that contributes to a better understanding of effective animal advocacy. A generous gift of $1 million was pledged to cover all aspects of the AARF for three years, providing research teams with funding for novel projects, as well as all associated administrative costs. The original funds lasted longer than planned, but now the program is in its fifth year and ACE needs to secure new funding in order to offer future rounds to academic researchers and advocacy groups. If we are successful in securing funding for the AARF, we will relaunch it with an updated website, visual identity, and grantmaking schedule.
If you are interested in supporting our Animal Advocacy Research Fund, please contact our Director of Philanthropy.
Assess and Monitor ACE's Impact
We believe assessing and monitoring impact is fundamental to the success of an organization, and ACE is committed to measuring our own impact just as we do the charities that participate in our evaluation process. To this end, we aim to identify and implement new key performance indicators with the goal of better measuring ACE's impact on the animal advocacy movement more broadly.
We are looking into many qualitative and quantitative metrics and methods. Some examples include creating a "business scorecard," breaking down our ACE-influenced donations goal into more detail, and conducting surveys, interviews, and focus studies with stakeholders.
To help ACE and our supporters understand how ACE's estimated influence on funding is currently distributed among our recommended charities and Movement Grants recipients, we will analyze data gathered from our 2020 donor survey and publish these findings along with our annual Giving Metrics Report. We will administer our 2021 donor survey toward the end of the year, followed by a retrospective to determine actionable recommendations gleaned from those survey results.
Lastly, we plan to gather information from evaluated charities and ACE Movement Grants applicants in order to better understand how our evaluation and grantmaking processes influence their priorities.
---
In addition to the goals outlined above, ACE has many auxiliary projects and activities planned to ensure our success in attaining the aforementioned top-level goals. A brief sampling of these projects includes (i) building upon our existing Salesforce CRM to include grantee management, (ii) auditing and improving our new operating model and project management system, (iii) preparing for a full website redesign, and (iv) engaging with our community through online events and by publishing more engaging content on the ACE blog.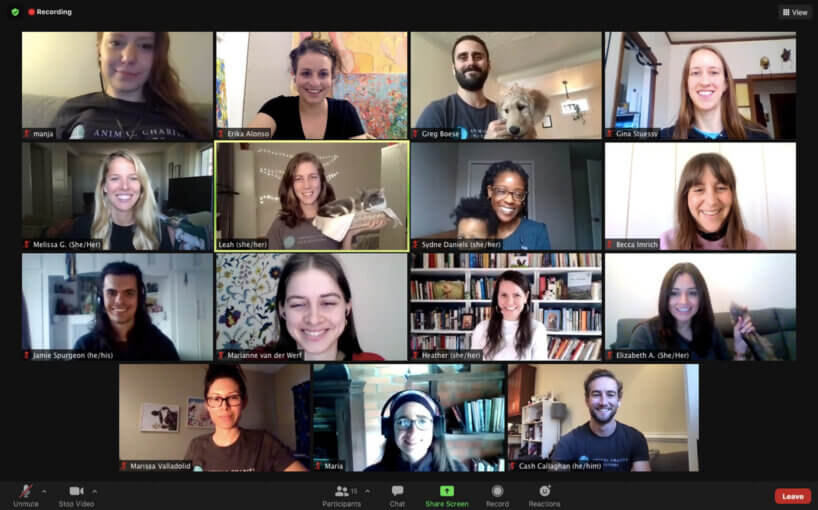 If you'd like to support us in reaching our 2021 goals, please consider making a donation to ACE, our Recommended Charity Fund, and/or Movement Grants.