In January, thanks to generous donor support of ACE's Recommended Charity Fund, we were able to award $2,019,702 to our Top Charities and Standout Charities—our largest distribution to date! Each organization has provided us with an update on how they've used their grant to help animals, and we're excited to share their achievements.
By making a gift to our Recommended Charity Fund, you will support multiple effective charities working around the globe to reduce animal suffering. Much of the inspiring work outlined below would not be possible without the grants provided by this fund. Thank you!
Top Charity Updates
Faunalytics
$269,293.60 grant
Faunalytics published a multinational study investigating beliefs and attitudes about chickens and fishes in Brazil, Canada, China, and India, including which beliefs are linked to pro-animal behaviors. In a separate study, they investigated the impact of different advocacy tactics (e.g., leaflets, billboards, protests, videos) on people's behaviors and attitudes toward farmed animals.
A selection of Faunalytics' research is now available in nine different languages: Hindi, Indonesian, Malay, Portuguese, Spanish, Simplified Chinese, Tagalog, Thai, and Vietnamese.
They launched the Research Ambassador Project, an outreach initiative that will support new talent in the movement and empower advocates with research to inform their work.
They added more than 100 new study summaries to their Research Library and provided one-on-one support to more than 50 advocates and organizations through their free Office Hours program.
They produced two new episodes of their Faunalytics Explains video series, covering how the USDA supports animal agriculture and the environmental impacts of commercial wool production. They also created their newest data-driven infographic set, Animal & Social Justice Fundamentals, which outlines several ways in which animal advocacy and human rights issues overlap.
Faunalytics grew the capacity of their small-but-mighty team by welcoming a new Research Associate, Coni Arévalo, and a new Operations Associate, Pona Tran.
Their upcoming plans for this year include conducting original research and hosting Fauna Connections, a virtual symposium that will connect advocates and researchers working to advance animal protection.
Wild Animal Initiative (WAI)
$269,293.60 grant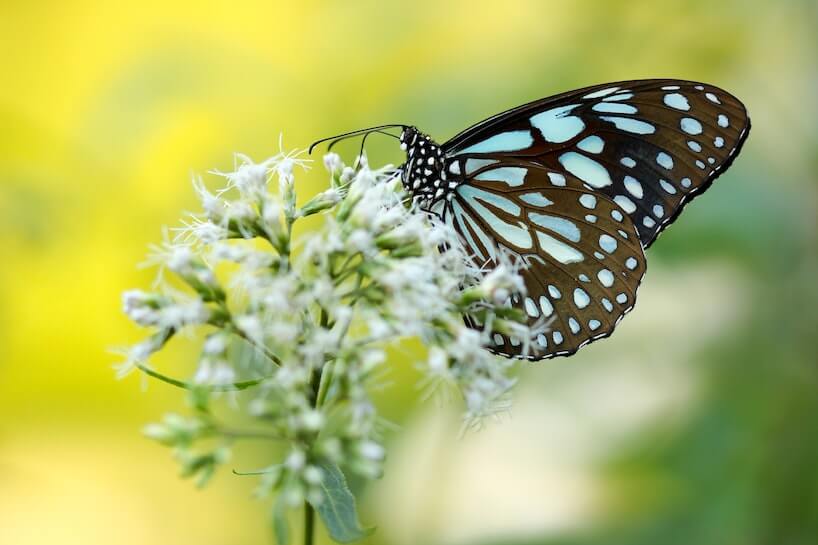 The Humane League (THL)
$269,293.60 grant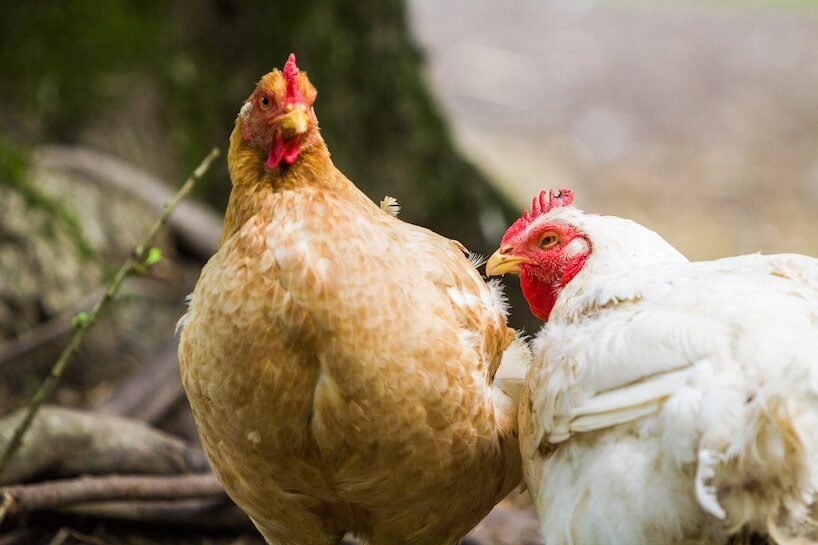 Standout Charity Updates
Dharma Voices for Animals (DVA)
$93,217.02 grant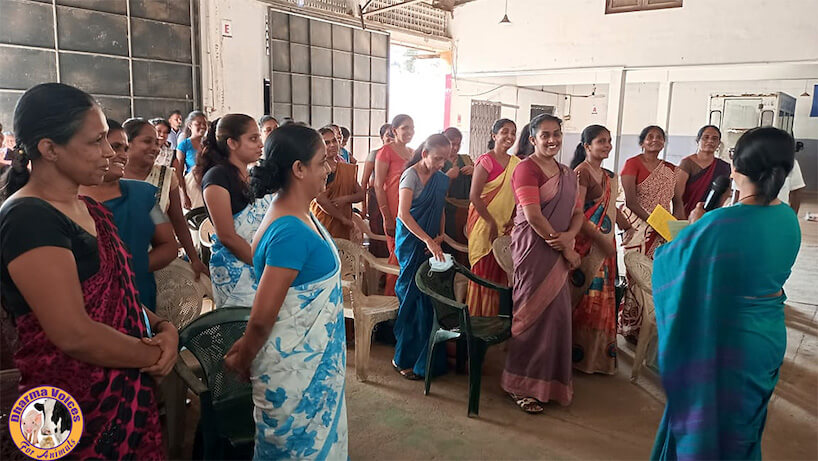 Material Innovation Initiative (MII)
$93,217.02 grant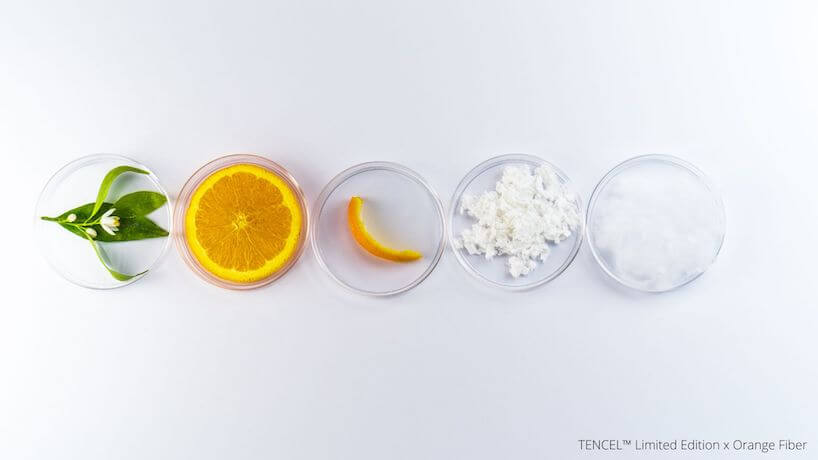 MII published the Next-Gen Materials Brand Engagement Report via an exclusive launch with Vogue Business. The report aims to provide the appropriate stakeholders with centralized information to make quicker and more informed decisions on how to engage with this new space.
They hosted the inaugural Material Innovation Conference, which brought together stakeholders in the next-gen materials industry—including some of the most influential material companies and fashion brands—to explore the industry's key opportunities and challenges. For a more detailed breakdown, check out MII's post-conference report.
MII presented to a luxury European automotive company about integrating next-gen materials into their supply chain. They also spoke with one of the biggest automotive material supply companies for the Japanese auto market. (One of these companies predicted that the automotive industry will not use any new animal leather in five years.)
They released their second annual State of the Industry Report, which provides an overview of key players in the next-gen sector, driving forces accelerating material innovation, and the latest investment data for next-gen materials.
MII launched the Environmental Data Coalition, which convenes key stakeholders to explore issues that persist in environmental impact analysis within the next-gen materials industry.
MII welcomed a Chief Communications Officer, a Project Coordinator, an Operations Coordinator, and an Environmental Data Scientist to their team. The additions will help MII improve efficiency, track their impact, and spread their message effectively to stakeholders.
Mercy For Animals (MFA)
$93,217.02 grant
MFA's investigations made waves: As the result of a 2017 exposé, Canada's Elite Farm Services and Sofina Foods both pleaded guilty to two animal cruelty charges for causing undue suffering to chickens.
MFA released a new drone video showing the shocking scale of industrial pig farms just before a McDonald's shareholders meeting. The New York Times also featured new devastating footage taken by MFA from inside a factory chicken farm.
They released a new undercover investigation, along with an associated campaign, documenting extreme animal suffering at a facility raising chickens for an ALDI supplier. MFA held several days of demonstrations in Illinois—the home of ALDI's U.S. headquarters—to protest the treatment of chickens at the investigated farm. Local Fox station WFLD reported on the actions, and NowThis posted a powerful post-action video.
MFA and 11 other organizations submitted a letter to the U.S. Department of State requesting support for the UN resolution on animal welfare, which was unanimously adopted.
MFA Brazil's food policy team worked with the city of Salvador on a food policy commitment that will replace 10 million animal-based meals per year with plant-based ones.
They released their new three-year strategic plan.
MFA filled multiple key staff positions, including Managing Director for the U.S. and Canada, AJ Albrecht, and Global Senior Vice President of Culture, Gloria Lopez.
New Harvest
$93,217.02 grant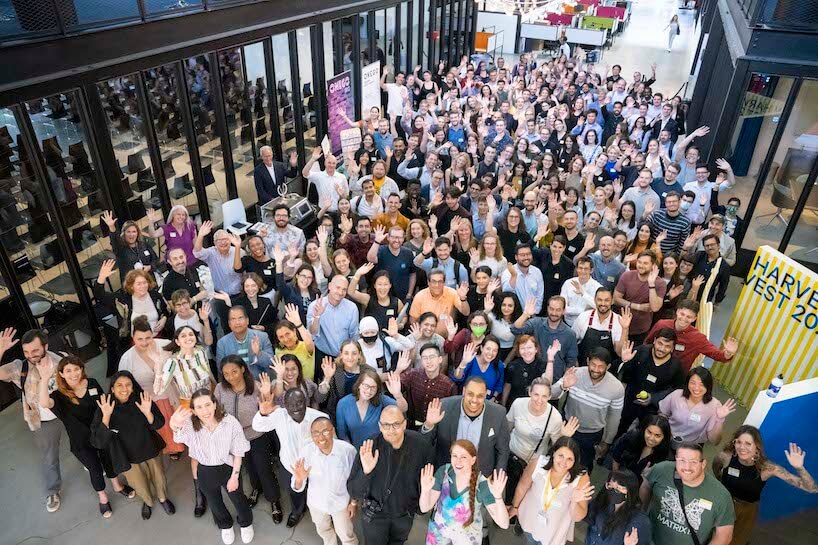 The New Harvest 2022 conference brought together over 850 virtual and in-person attendees. The theme of the conference—"Elephant In The Room"—addressed important but neglected conversations about the field. One hundred and forty community-submitted "elephants" informed the conference programming.
The conference brought in a record number of first-time attendees, including NYC Mayor Eric Adams, who stopped by for a tasting of animal-free cream cheese.
New Harvest held their annual Fellowship Retreat, bringing together all of their Research Fellows and staff for two days of professional development, problem solving, and collaboration.
New Harvest's publication, the first open-access, peer-reviewed safety roadmap, was cited in the IPCC Sixth Assessment Report and the latest FAO food safety report. In early 2022, New Harvest launched the second phase of their Safety Roadmap for Cultured Meat Initiative, which will address many of the concerns cited in the IPCC and FAO reports.
Researchers supported by New Harvest published six new peer-reviewed articles. The work of New Harvest Research Fellow Natalie Rubio was also cited in the IPCC report.
In collaboration with CULT Food Science, New Harvest launched Open Cell Ag, a network of excellence dedicated to open research in cellular agriculture. The first project will be an open cell banking initiative to establish and characterize cell lines that have been obtained and handled using slaughter-free methods.
New Harvest was featured in an episode of the Netflix series The Future Of, in which they highlighted the problems with current meat production and the potential of cell-cultured meat.
xiaobuVEGAN
$93,217.02 grant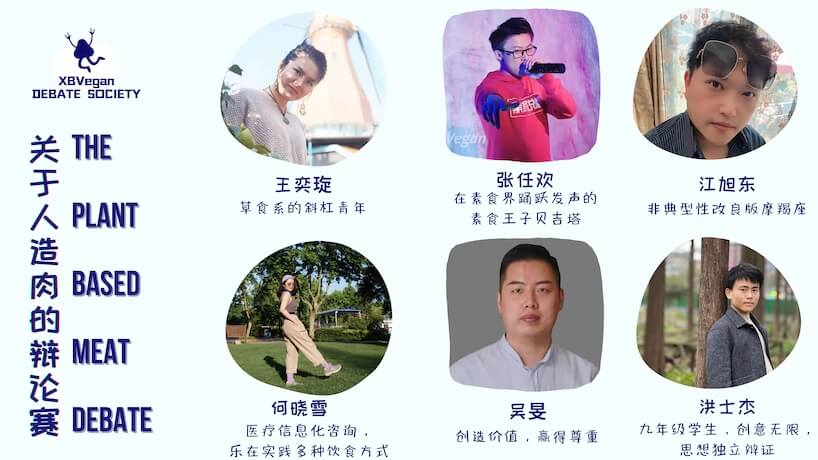 Federation of Indian Animal Protection Organisations (FIAPO)
$93,217.02 grant
FIAPO underwent strategic planning for their farmed animal protection and movement-building work, thanks in part to a generous pledge from an ACE-influenced donor.
FIAPO's investigation into dairy farms found that disbudding (i.e., removing calves' developing horns) is often crudely carried out by laypersons without any pain management. The investigation formed the basis of FIAPO's advocacy efforts to regulate or ban disbudding.
FIAPO filed Right to Information (RTI) petitions on the implementation of environmental pollution and waste disposal management guidelines in dairies and poultry farms. They also prepared training modules on waste management laws.
Based on their investigation into poultry shops in Delhi, FIAPO is preparing to file a case in the Delhi High Court.
FIAPO enabled thirty fish farmers to receive government support and medicines to fight a fish disease outbreak. Their work revealed a lack of state protocols for handling such outbreaks.
FIAPO conducted four capacity-building workshops for fish farmers on water quality, feed, and disease management in aquaculture. They also prepared recommendations for fish health and care during the rainy season, developed a tool for identifying gaps in fish welfare and health, and identified areas for future work.
Vegetarianos Hoy
$93,217.02 grant
Vegetarianos Hoy continued to push for the inclusion of animals as sentient beings in the new Chilean Constitution. They participated in "Iniciativa Popular de Norma," in which proposals by citizens and organizations are discussed and voted on. Their No Son Muebles proposal (article 131) was discussed by the Constitutional Convention and is scheduled for a vote on September 4th, 2022.
In May 2022, with the support of 10 representatives, Vegetarianos Hoy presented a new project to update the Civil Code to change the status of animals from objects to sentient beings.
Vegetarianos Hoy met with Chilean President, Gabriel Boric, to follow up on animal welfare commitments he made during his candidacy. During this meeting, they discussed the government's legislative agenda and the organization's legal campaigns, among several other animal rights issues.
To build relationships with key decision makers and raise awareness of animal welfare and veganism, Vegetarianos Hoy gifted Carol J. Adams' book The Sexual Politics of Meat to politicians and members of the new Chilean government. They have handed over 15 books to date.
Anima International
$93,217.02 grant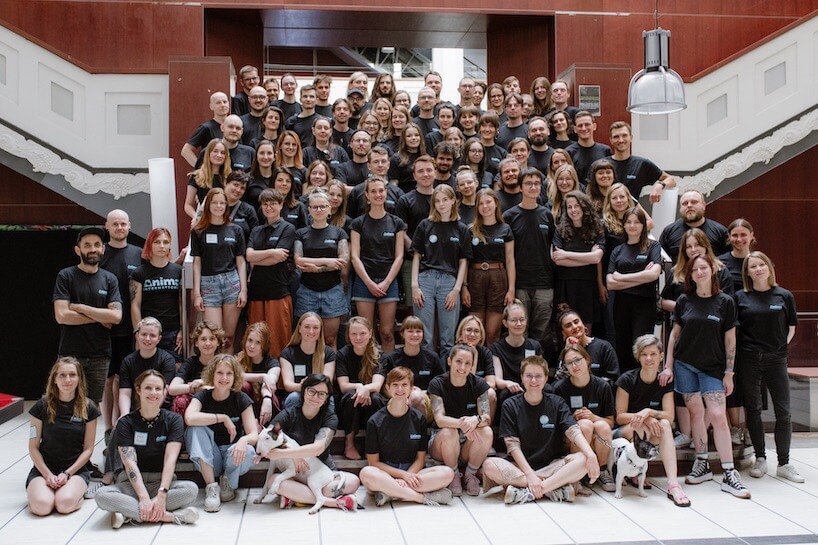 Following Russia's invasion of Ukraine, Anima International temporarily redirected their focus from reducing animal suffering in Europe to ensuring the safety of their staff, former staff, and activists in Ukraine. They formed a dedicated crisis team to help evacuate people and companion animals, as well as an activist support fund to cover emergency costs.
The Ukrainian team published a report on the situation on Ukrainian livestock farms in the three months following the full-scale invasion (available in Ukrainian). To better understand how the war impacted animal industries and how many farms and animals suffered, they conducted phone calls and wrote emails to 290 farms. They also compiled a list of destroyed farms based on open-source information.
Anima International helped launch and promote the European Citizens' Initiative (authored by Eurogroup for Animals), which aims to ban fur farming across the E.U.
Anima International is organizing the Conference on Animal Rights in Europe (CARE), which will take place from August 26–28, 2022 in Warsaw, Poland. Attendees will be able to take part in person or online.
Essere Animali
$93,217.02 grant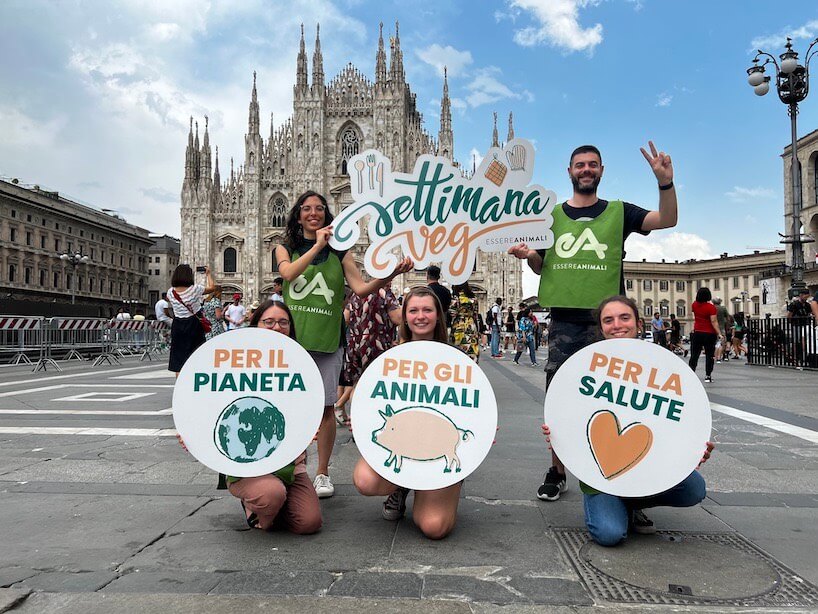 Essere Animali released two new investigations: an investigation into fish farms as part of their campaign to improve fish welfare regulations in the E.U, and a rabbit farm investigation in support of their campaign to ban the use of cages on animal farms in Italy.
They produced Speck, a short documentary about an undercover investigator's experience on an intensive pig farm. Speck is now being screened at European film festivals.
Before Easter, Essere Animali and an online media crew monitored the long-distance transport of lambs to Italian slaughterhouses. They will deliver a report of their findings to the E.U., asking for stricter transport regulations.
They invited a popular YouTube star inside a pig factory farm to film and share his experience with his three million followers—he has now become vegan! Essere Animali also launched a new project to explore the possibilities of using YouTube for outreach.
Essere Animali's legal team worked on many cases based on their investigations, resulting in potential prison time for dairy farm owners, fines of €45.000, and sanctions of up to €350.000.
Through their MenoPerPiù (Less for More) program, Essere Animali educated three companies' workers on eating more plant-based and trained chefs at two companies and one university.
Essere Animali had record sign-ups this Veganuary, with Italy ranking among the top five countries in the world. Record numbers of participants also took part in their VegWeek project in June.
The Good Food Fund (GFF)
$93,217.02 grant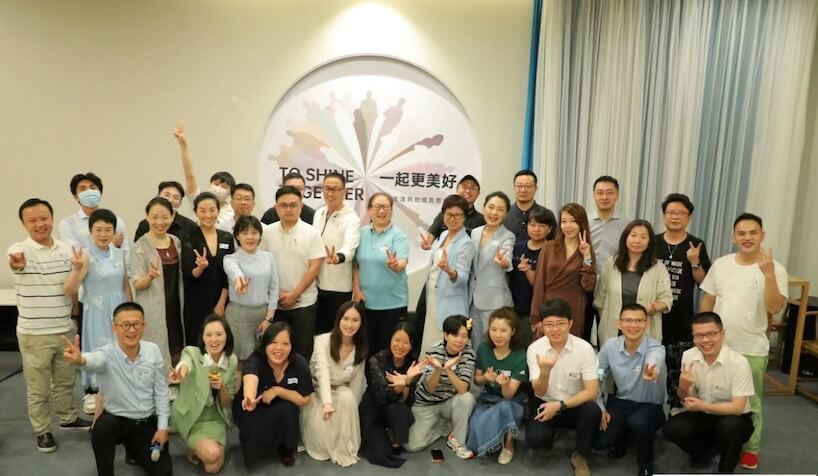 GFF, an authorized partner of the Meatless Monday global movement, expanded partnerships with more than 70 institutions in China. Their 2021 Meatless Monday New Year's Eve Dinner received more than 36 million views across platforms.

GFF is preparing to launch the China Food Systems Action Hub, which aims to promote healthy and sustainable food systems in China by facilitating connections, discussion, and collaborative projects among stakeholders.

They successfully co-hosted the first Harvard-China Nudge-a-Thon to promote plant-based options in university campuses.

GFF trained more than 100 participants through their Eco Chef project and hosted live-streamed seminars at their award-winning Mama's Kitchen.  

Through their "Biodiverse Ingredients" project, GFF collaborated with academics to research the traditional foods of various ethnic minority groups in China. They also translated a number of academic research reports on Indigenous cuisines.  

GFF released "Mama's Kitchen Operating Manual," which aims to unite people in their efforts to create healthier, more sustainable diets. They also released an English version of the

2021 China Sustainable Food Best Practice Case Collection

.

 

GFF helped organize an online planning meeting for the Cambridge Policy Boot Camp, aiming to turn China's food market into healthy and sustainable urban food hubs.
Sociedade Vegetariana Brasileira (SVB)
$93,217.02 grant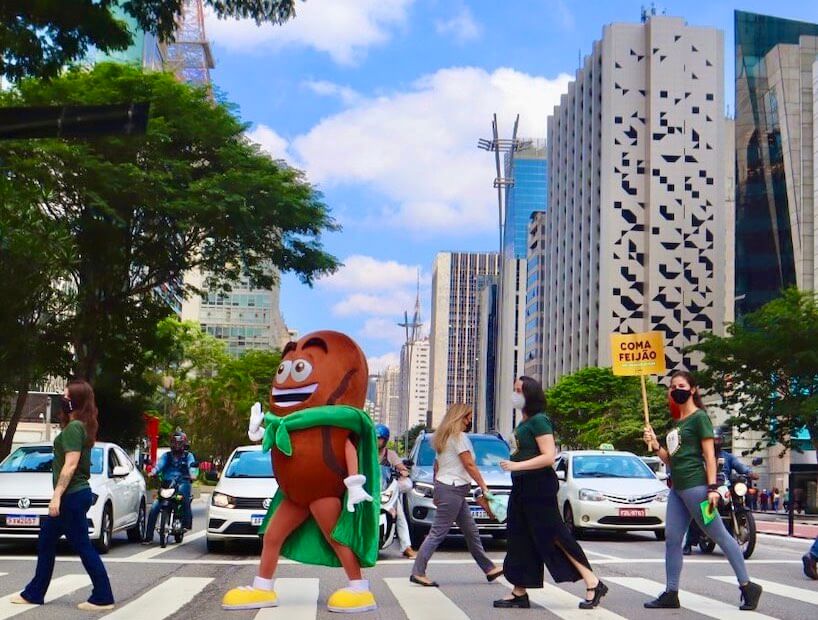 SVB produced Milk Orphans, an award-winning short film, and aired it in four cities and at a public hearing for animal welfare bills.
They created the Super Bean—a mascot that has been a hit at recent events and actions—to encourage people to eat more beans and connect with SVB's campaigns.
They debuted their "Caminhão do Terror" ("Terror Truck") action—a truck covered with images of animals caged as if going to the slaughterhouse—in 15 different cities.
They featured ads for their "Being Vegan is Delicious" campaign in one of São Paulo's subway stations and in several commercial buildings. The ads include QR codes that lead to the campaign website.
SVB funded professional development courses, dietician appointments, and blood tests for staff members.
After attending monthly plenary sessions of São Paulo's Municipal Council for the Environment and Sustainable Development, SVB was elected as counselor of two macro-regions.
SVB's President spoke about vegetarianism at a public federal Senate hearing. He also held a 45-minute interview with CNN Brazil and talked about the vegan protein market on a program for GloboNews, Brazil's largest television network.
SVB held a month-long campaign called "Vegan April," during which they provided 600 participants with daily updates featuring recipes, health benefits, and tips on how to transition to a vegan diet.
Compassion in World Farming USA (Compassion USA)
$93,217.02 grant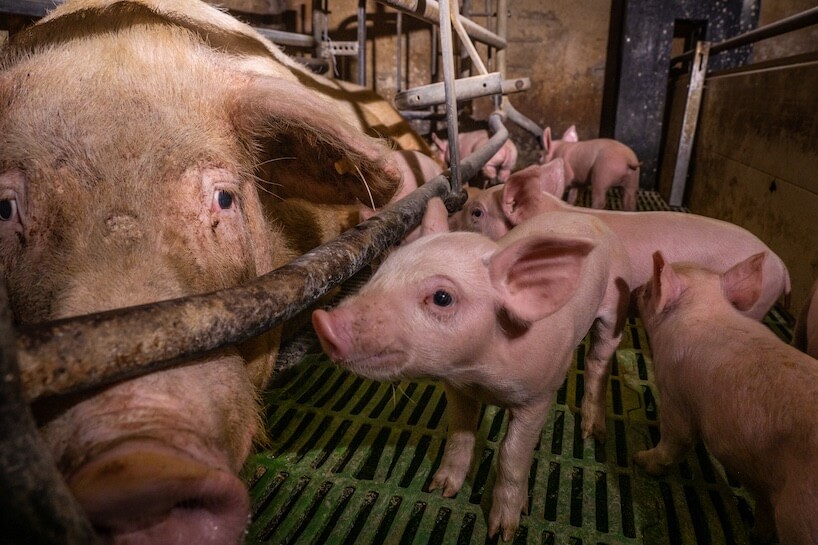 Sinergia Animal
$93,217.02 grant
Sinergia Animal helped secure 10 corporate cage-free egg commitments—three in Asia, six in Latin America, and one international—and three pig welfare commitments banning mutilations and the continuous use of gestation crates in Brazil.
In partnership with eight other organizations, Sinergia Animal carried out demonstrations in 10 Asian cities asking McDonald's to go cage-free.
Sinergia Animal launched the first edition of their Cage-Free Tracker in Asia, focusing on India, Indonesia, Japan, Malaysia, and Thailand. It features more than 50 companies and shows that 70% of them are already transitioning in their global supply chains, with 16% reporting progress in Asia.
They published three new investigations, exposing welfare problems in fish farming in Indonesia and Thailand and egg production in Uruguay. The Uruguayan exposé is being used to ask leading Uruguayan supermarkets to stop selling caged eggs.
After mobilization by the Divest Factory Farming Campaign (for which Sinergia Animal is a steering committee member), a branch of the Inter-American Development Bank dropped a proposed loan to Brazilian meat giant Marfrig.
Twelve institutions in Argentina, Colombia, Indonesia, and Thailand committed to implementing Sinergia Animal's "Nourishing Tomorrow" program. Together, they have the potential to replace animal products with plant-based alternatives in 345,000 dishes per week.
More details about Sinergia Animal's latest updates can be found in their mid-year progress report.
If you are inspired by these achievements, please consider making a donation to support ACE's Recommended Charity Fund. Your gift today will help reduce future animal suffering. Thank you!
Support the Recommended Charity Fund
---
While Wild Animal Initiative's grant funds come from another source, ACE donors help Wild Animal Initiative approach their grantmaking program holistically and strategically by i) creating opportunities for researchers to apply their work to wild animal welfare, ii) enabling Wild Animal Initiative to search for new research collaborators, and iii) introducing grantees to their other services.