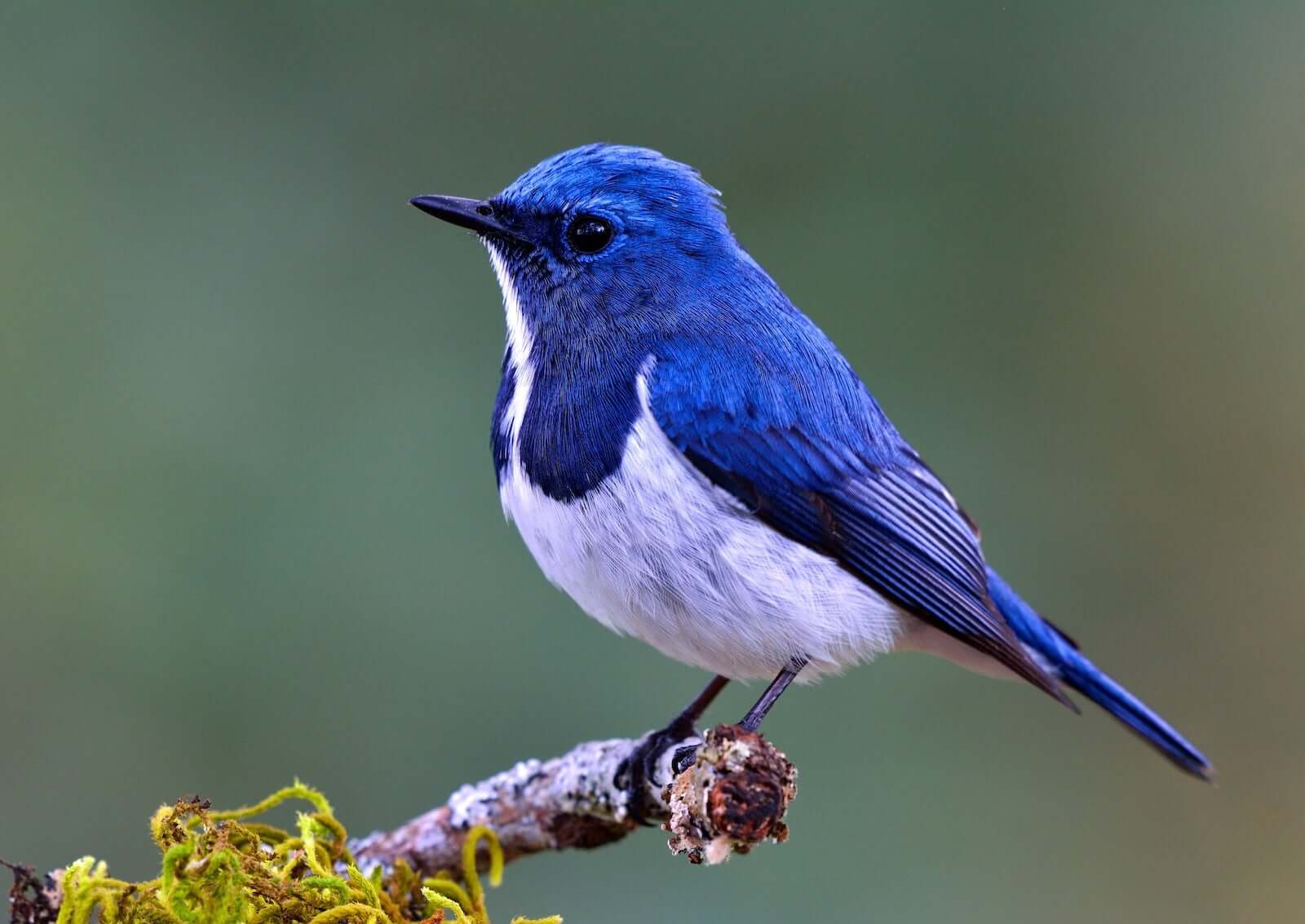 Wild animals face unprecedented threats that jeopardize their existence and the delicate ecosystems they call home. These threats not only contribute to biodiversity loss, but can also drastically change their ways of life and, potentially, damage their wellbeing. In this post, we'll delve into some of the major threats to wildlife, the impact these threats may have on their survival and welfare, and what you can do to help.
What are some of the major threats to wildlife?
Habitat destruction
As human populations expand, habitats are being rapidly converted for urbanization, human infrastructure, and agriculture. This can lead to isolated animal populations, which result in reduced genetic diversity and a higher risk of inbreeding. Loss of habitat is a particular concern for specialized species that require limited diets and strict habitats.1
Pollution
Various forms of pollution, such as plastic waste, chemical runoff, and air pollution, contaminate environments and harm wildlife. Small-scale gold mining in the Amazon destroys aquatic habitats and pollutes fish—half of the fish tested in Amazon rivers were found to have unsafe levels of mercury.2 Further research has found that mercury pollution can affect animals' neurodevelopment and inhibit their ability to hunt and evade predators, compromising their survival.3
Disease
Free-ranging animals are susceptible to a range of diseases that have devastating consequences. For example, chytridiomycosis is a fatal disease found in amphibians that has caused immense suffering and contributed to the decline or extinction of around 200 frog and amphibian species.4 Illegal activities, such as the illegal wildlife trade, have exacerbated the problem.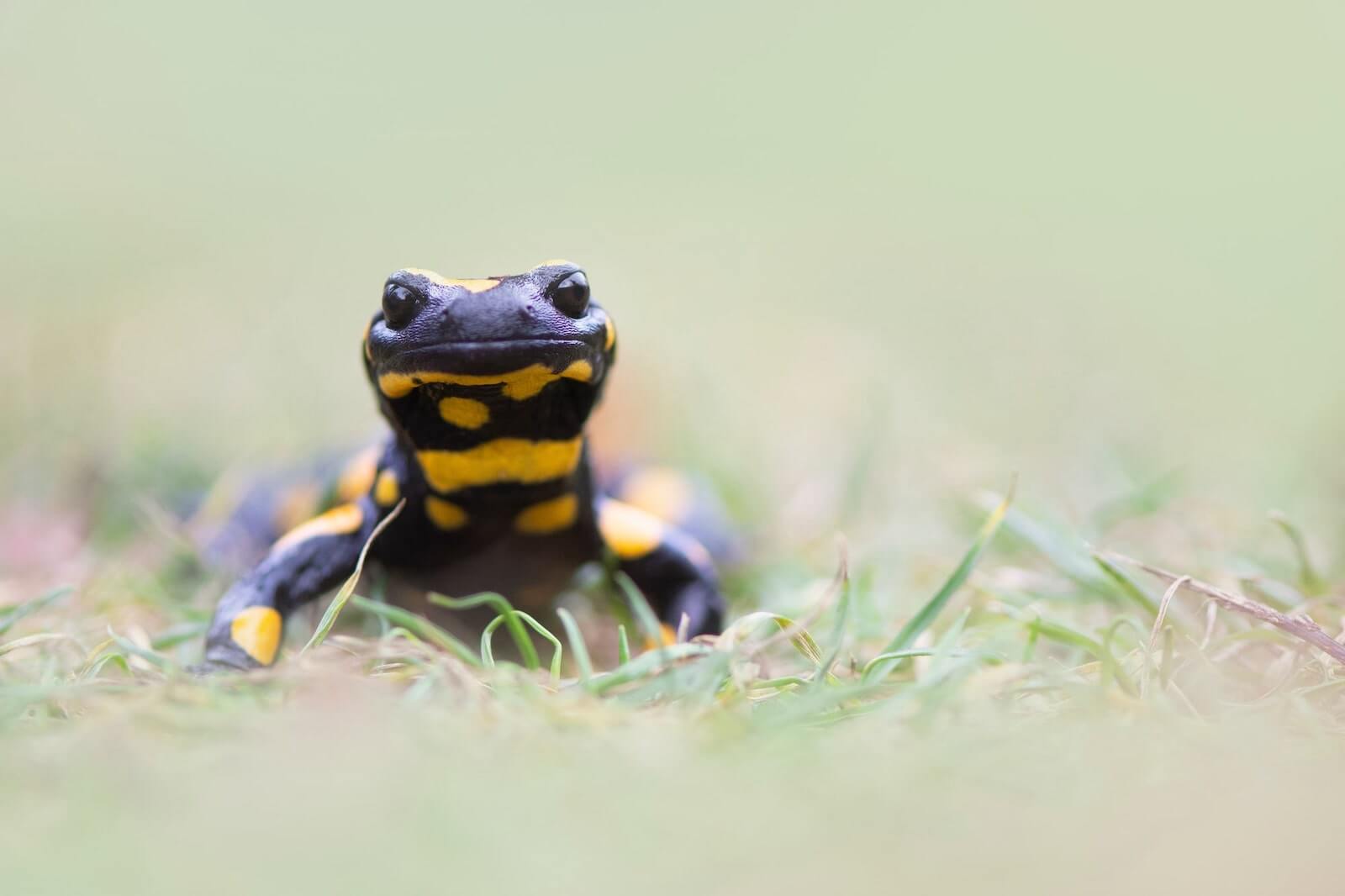 Predation
Predation inflicts a significant level of suffering on wild animals due to its inherent brutality. Even the possibility of being killed by a predator can cause intense fear and stress. Indeed, there is a conflict between prey animals not wanting to be killed by a predator and predators not wanting to starve to death. These species are often not equal in size, with predators generally needing to kill more prey animals to survive.5 Blue whales, for instance, can eat up to four tonnes of krill every day.
Starvation
Starving animals endure suffering as they struggle for sustenance, leading to a compromised immune system, susceptibility to disease, and, ultimately, death. One prominent example is the North Atlantic right whale, whose food sources are dwindling due to climate change-related shifts in their primary prey. This has resulted in emaciation, decreased reproductive success, and increased deaths.6
Climate change
Rising temperatures, prolonged droughts, and altered weather patterns disrupt crucial life cycles like migration and breeding. For instance, rising temperatures have altered the geographic distribution of native Hawaiian birds, such as the 'amakihi and i'iwi, due to the spread of avian malaria via mosquitoes. This has forced them to occupy a higher geographic range with cooler temperatures to avoid disease transmission.7
Human-Wildlife Conflict
Habitat loss fuels conflict between wild animals and humans as they're increasingly brought into closer proximity. For example, elephant numbers have increased in Kenya over recent years, increasing by 5% annually.8 The problem? They've started to forage on farmers' crops who depend on them for their livelihood. As a result, some farmers injure elephants9 or even resort to retaliatory killings.10 Looking at it with a lens of welfare for individuals, the reality is that we don't know if increasing animal numbers is best, and need more research to know for sure how to help them.
What are some threats to wildlife living in urban areas?
Reflective windows
Buildings with reflective windows can be deceptive to birds, who often mistake the reflections for open sky, leading to countless bird fatalities each year.11 In 2022, ACE awarded $10,000 to DC Voters for Animals through our Movement Grants program to help pass the Bird Friendly Building Act, which will require new buildings to use bird-friendly materials.12 By taking steps to mitigate this issue, such as using window decals13 or installing bird-friendly glass,14 we can play a vital role in improving the welfare of our feathered friends.
Poison
Poison is used to manage "pest" species and is unethical for several reasons. Poisoned animals suffer immensely, experiencing pain, distress, and a slow death. Poison can also indirectly affect non-target animals and disrupt entire ecosystems.
Wildlife contraception offers a promising alternative to address overpopulation concerns and improve wild animal welfare.15 Pigeons are a great target species for studying the effects of wildlife contraception on welfare, as population numbers are high and contraception for them is already commercially available.16 Testing such interventions can help manage wild animal populations humanely while respecting their intrinsic value.
Urban barriers
The European hedgehog can travel between 2–3 km (1.2–1.9 miles) in one night to search for food, refuge, or a mate. They rely on being able to move within urban areas.17 Yet, barriers such as fences hinder their movements. Fortunately, an initiative asking people to put "hedgehog holes" in their gardens meant more hedgehogs could roam freely.18 Some companies also now make it compulsory to have hedgehog holes in their developments. This is a great example of how humans can work together to improve the wellbeing of a species through collective action and thoughtful urban planning.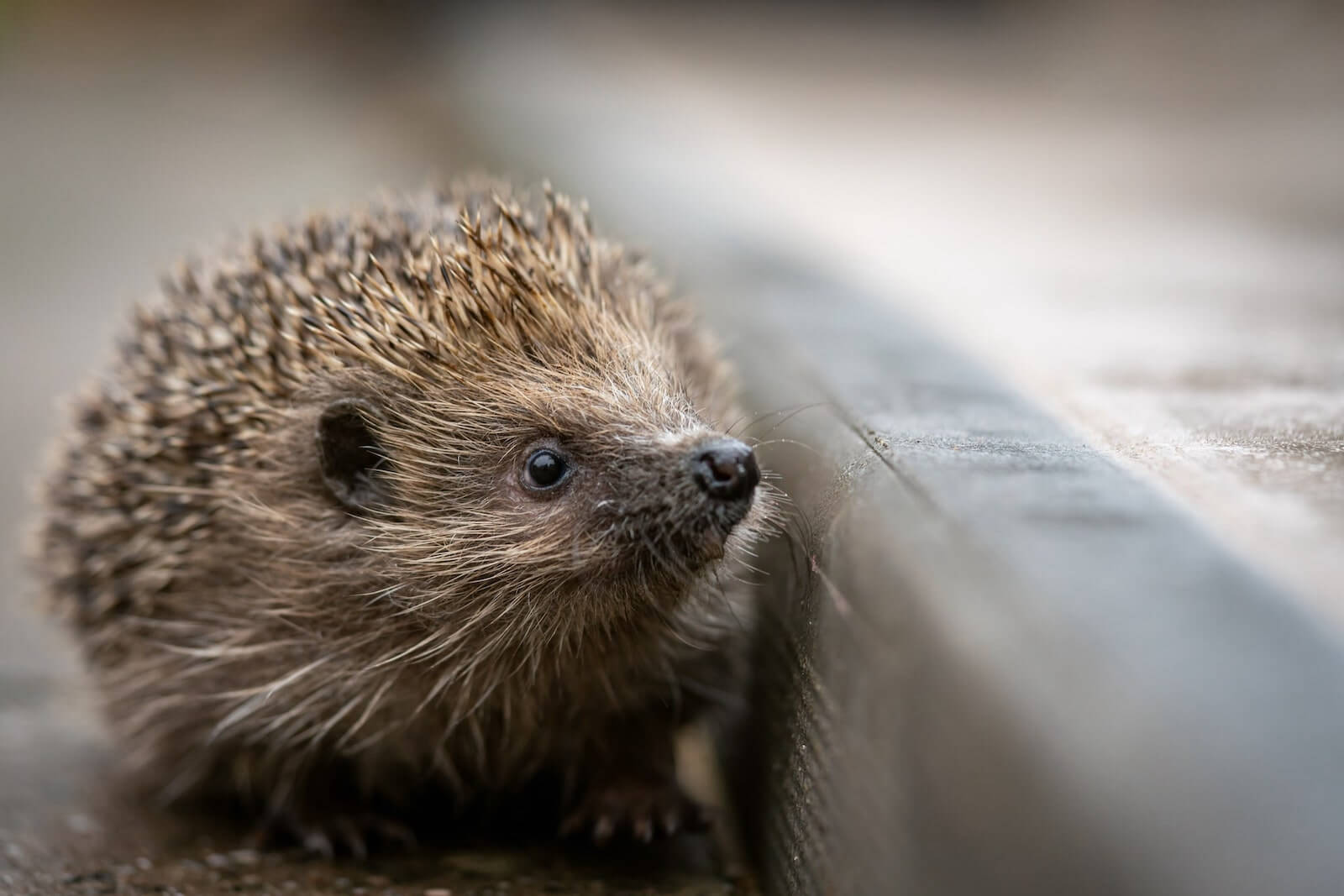 What are the impacts of human infrastructure on wildlife?
Human infrastructure, such as roads, buildings, and energy facilities, create barriers that fragment habitats and cause casualties. Considering that road mortality is one of the most common causes of death in wild mammals,19 one solution that's being used to mitigate the impact of roads is wildlife bridges. These aim to reconnect fragmented habitats for arboreal species such as red squirrels and hazel dormice.
A successful trial saw hazel dormice using a wildlife bridge to cross a busy railway.20 The design has since been upgraded and implemented throughout the U.K. after video footage showed many animals using the bridge as a safe form of passage.21 This demonstrates that with careful consideration, infrastructure can be built to serve both humans and non-human animals.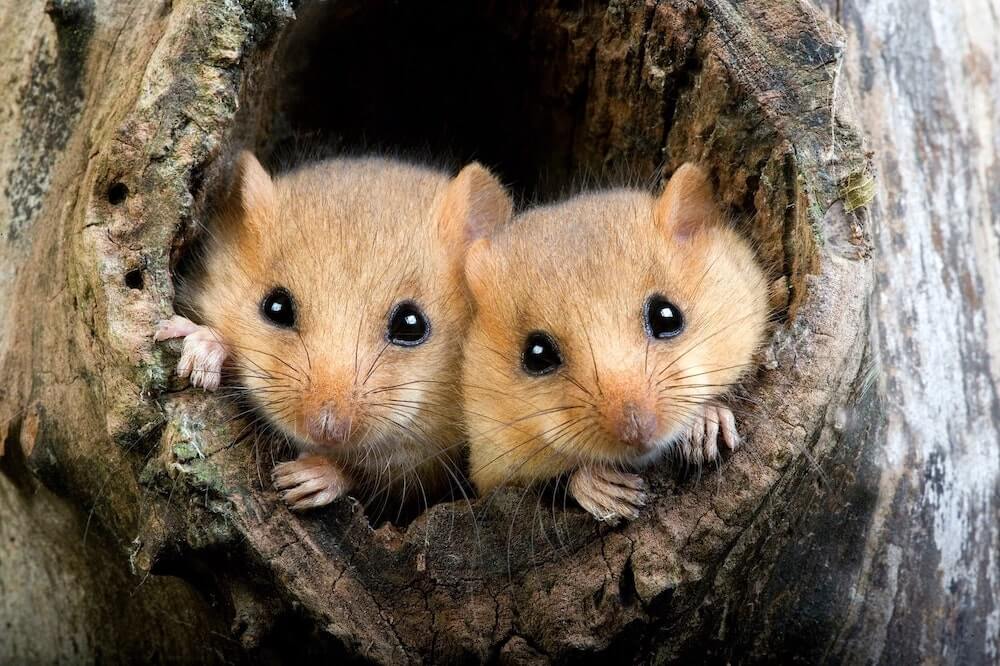 How do agricultural activities affect wildlife?
The relentless expansion of agriculture contributes to habitat loss and climate change and pollutes surrounding ecosystems. Agricultural runoff refers to the flow of water that carries pollutants, sediment, and excess nutrients to nearby oceans and lakes. These pollutants wreak havoc on the water chemistry, depleting oxygen levels and increasing nitrogen levels. The aftermath? An overgrowth of algae, resulting in "dead zones" that cannot support aquatic animals.
Let's look at the dead zone in the Gulf of Mexico. Farms along the Mississippi River have carried agricultural runoff into the Gulf, triggering algal blooms and suffocating the animals that live in it.22 Yet, if we look at the Black Sea, which previously had the largest dead zone in the world, it started to recover once agricultural activities slowed.23 With deliberate action and a reduction in the consumption of animal products, can the same be achieved for the Gulf of Mexico? We hope so.
How does biodiversity loss affect wildlife?
Biodiversity loss has far-reaching consequences. Like the delicate threads unraveling from a tapestry, the loss of species weakens the resilience of ecosystems. Latin America and the Caribbean have experienced a 94% biodiversity loss since 1970 due to factors such as overexploitation and large-scale farming.24 This has sent shockwaves through reptile, amphibian, and fish populations, pushing them to the brink.
Why are threats to wildlife concerning?
The threats looming over wild animals are worrisome for a multitude of reasons. The accelerating pace of agriculture, climate change, and pollution threaten our natural world and the very systems that sustain us. Yet, the most significant issue to note here is the suffering wild animals endure as a result of these threats. Balancing the work of wildlife conservation with the needto improve the welfare of wild animals presents a complex challenge. But one we must accept.
How can we protect wildlife?
The threats to wildlife are significant and multifaceted. Yet, there is hope. Some things you can do to help are:
Raise awareness: Educating people is crucial for fostering a compassionate attitude toward helping animals.
Preserve habitats: Protecting existing and degrading habitats can provide safe havens for wildlife. However, it's essential that the lives of individual animals are taken into account when doing so. Do you have a garden or local green space? Start there!
Choose plant-based options: Compassionate food choices can reduce the negative impact of animal agriculture on wildlife and their habitats.
Use animal-friendly deterrents: Instead of using poison for animals you don't want in your home, consider using animal-friendly deterrents.
Contact your local representatives: Tell local politicians what they can do to protect animals.
Support impactful charities: Donate to our Recommended Charity Fund and support multiple charities working to improve the lives of animals through a single donation.
While we can take action on an individual level, institutional change is also pivotal. Some things institutions can do to help:
Strengthen legal protections: Enact and enforce stricter laws to safeguard wild animals and their habitats.
Increase funding: Allocate more funding to wildlife protection efforts, such as supporting research, habitat protection, and bird-friendly glass.
Education: Introduce education programs in schools to raise awareness of the struggles wild animals face.
Foster collaboration: Encourage collaborations among government agencies, international bodies, and charities to create a unified approach.
By addressing the major threats to wildlife, understanding their importance in the delicate equilibrium of essential ecosystems, and taking collective action, we can pave the way for a brighter future where humans and wildlife coexist harmoniously.
To view all of the works cited in this blog post, see the reference list.
---