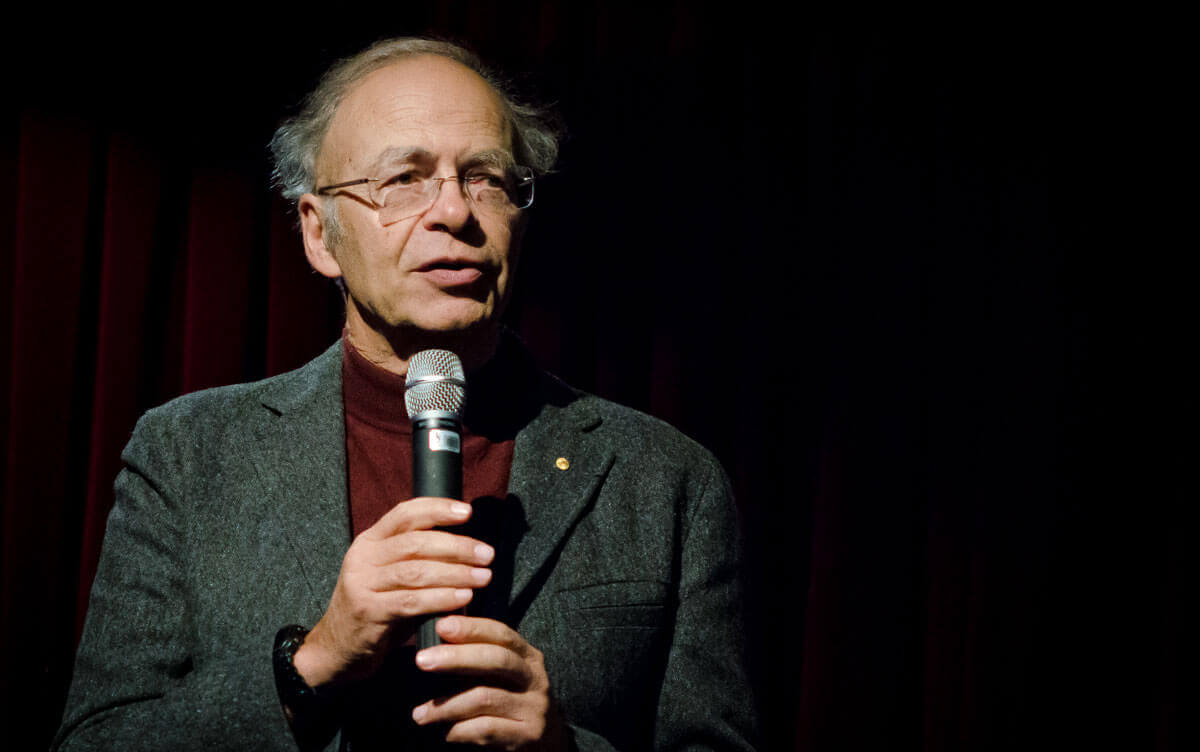 Peter Singer is Ira W. DeCamp Professor of Bioethics in the University Center for Human Values at Princeton University and an ACE advisory board member. His books include "Animal Liberation," "Practical Ethics," "The Life You Can Save" and "The Point of View of the Universe".
Recently, we had the opportunity to ask Peter Singer a few questions about his latest book, The Most Good You Can Do. Jay Quigley, a longtime ACE volunteer, conducted the interview.
We've featured a few highlights from the interview below. You can find the full interview with Peter Singer here.
JQ: One of the recurring questions that comes up in your book is the question of which cause to support. You seem to allow readers to draw their own conclusions about which of the main causes to support—be it poverty, animals, existential risk, or EA movement-building. But when it comes time for someone to make a donation—or choose a career—what factors should people think through in choosing a cause?
PS: Think about where you can make the biggest difference. One of the reasons I am not prescriptive about the choices you mention is that it is so difficult to compare, say, the suffering of hens kept for their entire lives in battery cages with the suffering of a woman in a developing country with an untreated obstetric fistula. We don't have a methodology for doing that. With existential risk, the difficult philosophical question is how to take into account the loss of the untold billions of humans who, if we do not minimize risks to the survival of our species, and the worst happens, will never come into existence.
JQ: In the last chapter, you seem to suggest (p. 174) that because we need to encourage more people to be effective altruists, and since "causes like helping the global poor are more likely to draw people toward thinking and acting as effective altruists than the cause of reducing existential risk," poverty (not x-risk) should be the public face of EA. Do you think the parallel argument works that poverty not animals should be the public face of EA? Why or why not?
PS: No, I don't think the situations are parallel. X-risk is a very abstract kind of concern. Most people disregard very small risks, and don't understand the significance of, say, reducing the risk of human extinction from asteroid collision within the next century from 1 in 100,000 to 1 in 100 million. Nor do they think much about the distant future. Animal suffering, on the other hand, is something people already care about, it is happening right now, it is vivid, you can video it and show it on TV. That's very different.
Read the full interview here.